Weekly Challenge - Share Your Battle - Cursed Windeku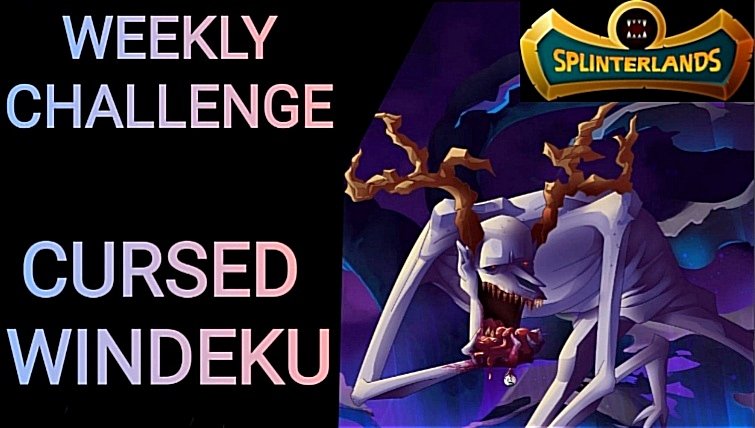 This was the match I was able to upgrade to diamond league in wild this season.

Rule Set:
->Up Close & Personal (melee only)
->Mana Cap = 20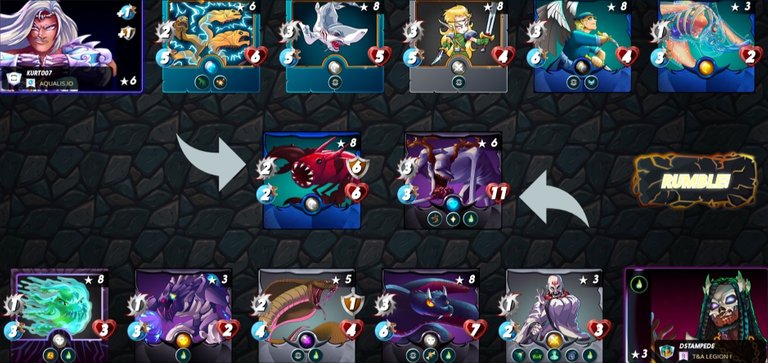 https://splinterlands.com?p=battle&id=sl_c45960fbe3ce355f2b4814e724b68a78&ref=dstampede
My Strategy:
Well, I was expecting him to come with Mylor... And I thought that Waka could give me some poison chance against shields in low mana between the options I had. Cursed Windeku was a great choice here with thorns back dmg and heal ability. I distributed expecting some sneak attacks and used Cursed Slimeball in last spot, by its side the Corpse Fiend. So I also went with some sneak attacks with Uraeus and Silent Sha-vi in the middle and somewhat protected for time enought. On 2nd spot Venator Kinjo with Slow, Refflection Shield and Amplify!

Did My Strategy Work? Do I like Cursed Windeku?
Yeah, my adversary in fact went with Kelya, but Cursed Slimeball (1 mana) was a great choice and took all shield down trigering redemption on first attack. Cursed Windeku was battling Cruel Sethropod and Eletric Eels into 1x2 and was able to take both down giving back thorns dmg, healing and attacking, and it was the mvp here, so yeah, of course I like it. Venator Kinjo was also a good choice tanking the blast dmg and giving amplify to throns.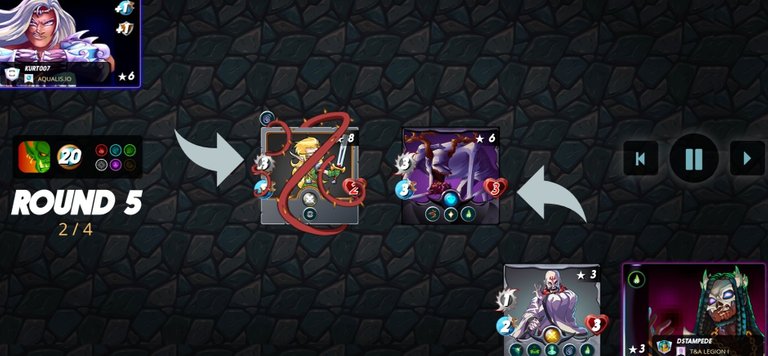 What Would I Do Differently?
Frankly I didn't have others good choices, but I did have some at same time. Next time I might rent some more cards, maybe I'll have Skeleton Assassin and Undead Badger available, I think they could be a good choice here and give me one extra card spot in Corpse Fiend bait place while also doing fast and good dmg.

---
---