Weekly Challenge - Share Your Battle!

NERISSA TRIDAWN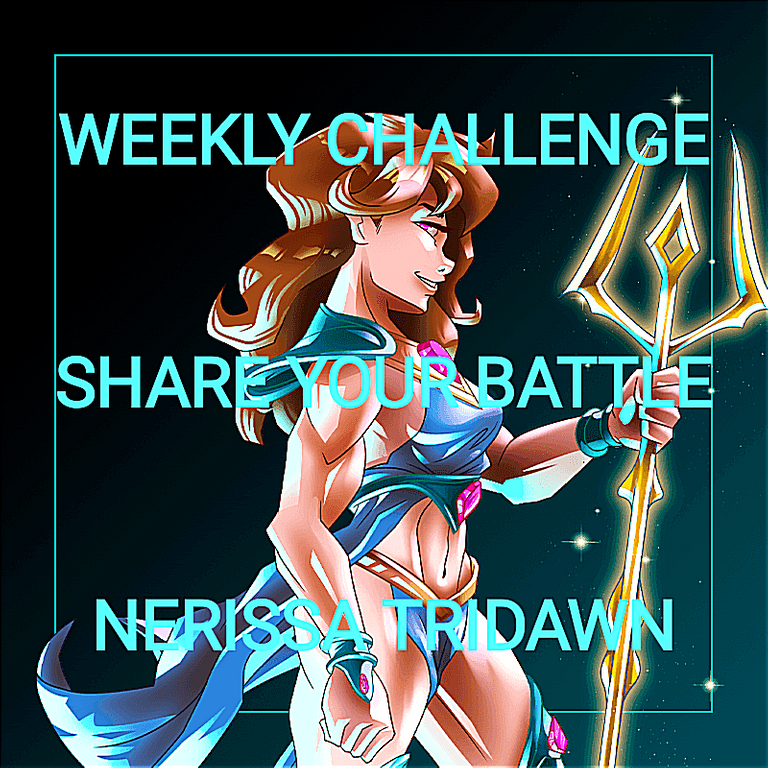 Rule Set:
Ferocity (Fury) + Equal Opportunity
Mana Cap -> 56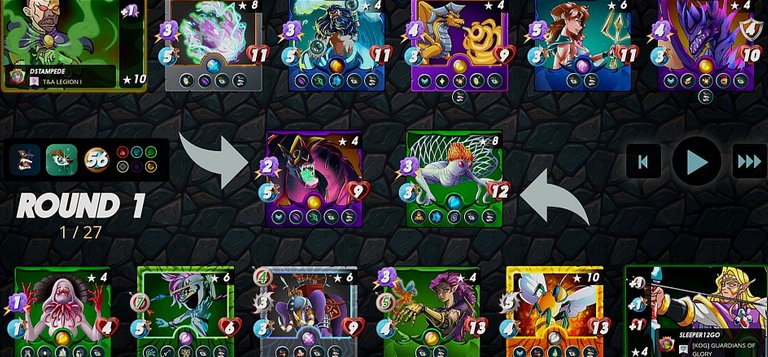 https://splinterlands.com?p=battle&id=sl_18d98e8294e9a155912527faff530c85&ref=dstampede
My Strategy:
-> Normally I would use taunt to counter opportunity while team members take cards down faster with high dmg in a high mana battle, but the ferocity rule would make it a disadvantage, so I calculated which card I wanted to be attacked first and in order based on their hp.
Formation:
-> Delwyn was my chance to win kitty here, trying to overwhelm aim true with high magic dmg. Void Dragon was the tanker on 1st spot and at same time the lowest hp also trying to evade with high speed; secondary tanker was Prismatic Energy that has high hp and magic reflect besides void; third card was Oshannus that is still very solid in high manas; on 4th spot was Gold Dragon, unfortunatly was the 2nd lowest hp to be targeted, but was indispensable for the sinergy while can also survive with heal; In a very protected spot (5th) was Nerissa Tridawn that would do high dmg and survive with high hp; on last spot Chaos Dragon doing heavy dmg with blast!!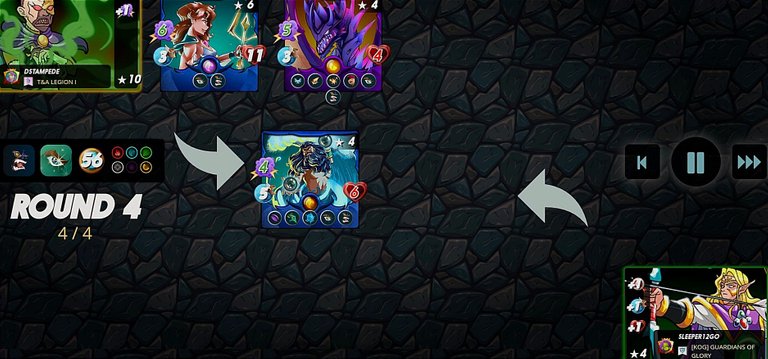 Did My Strategy Work? Do I like Nerissa?
-> Yeah, I had luck cause he also didn't use Kitty, he did a mistake and used Mycelic Slipspawn that was took out very fast due to taunt, my cards were attacked somewhat in the order I planned, to be honest he is a champion player and it was in my push until champion (did it!), But his formation was kinda weird, even though Prince Rennyn is a great summoner.
Yeah, I like Nerissa basic stats a lot, but is situational, great for back to basics matchs, in this case she was able to survive with the most hp and would a be the last stander, but maybe would be better a little less hp in this case to tank for Chaos Dragon. I think its a meta card for novice, bronze and silver due to not too many abilities.
Thats it folks, thanks and ggs!!

---
---