[VIDEO] Splinterlands Chaos Legion Pack Opening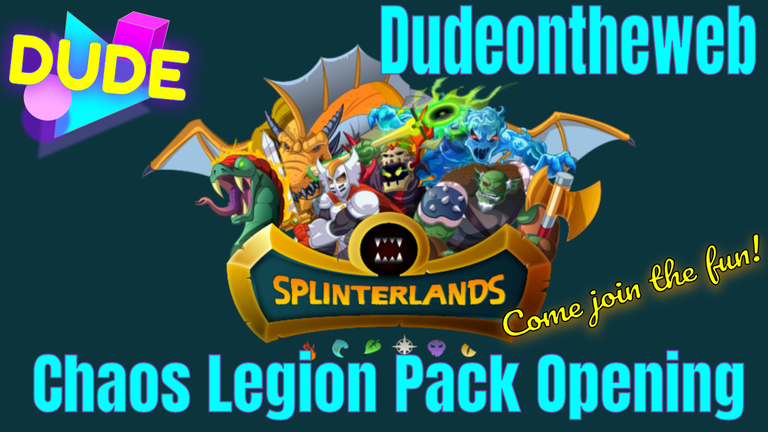 Intro
Hey guys! I am back with another #Splinterlands video.
In this video I will be opening multiple packs from the Chaos legion set and my reaction to the cards I get.
We get a pretty good pull from this multi-opening. I guess it's true that you need to open multiple packs at once to get any chance at good cards.
Everybody thanks for your support and as my guild's says: "KEEP BATTLING!"

Check me out on my social media:
D.Buzz : https://d.buzz/@dudeontheweb
Vimm : https://www.vimm.tv/c/dudeontheweb
Twitter : https://twitter.com/dudeontheweb
Twitch: https://twitch.tv/dudeontheweb
@acolytesofhelio set as 5% beneficiary on this post.
---
---