Dominating silver league.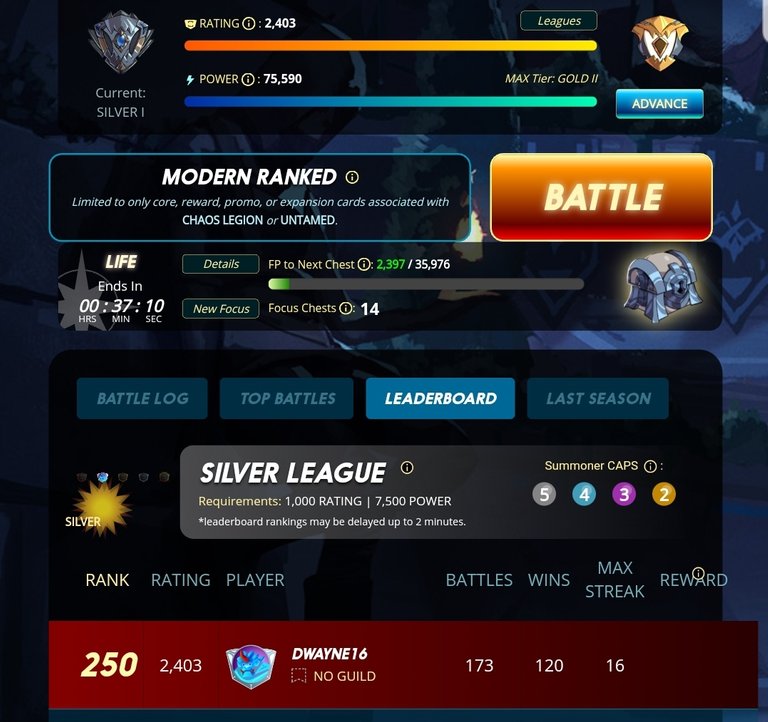 ---
---
Last week was a very busy week for me but I still engage and curate, in my previous post I talk about how I was able to invest 150$ in splinterlands which catapult me into the bronze league but I was not satisfied with this position because I was playing in the gold league before and the bronze league was very difficult so decided to change approach.
I dip my hands into my savings and withdraw my 1k dollar just to boost my account and the result was amazing. I bought some cards that I feel are very powerful and will help me to dominate the silver league and I was able to accumulate 75000cp in the process which will enable me to play in gold league two but the plan is to dominate the silver league.
Based on experience I know gold chest is better than silver chest but I prefer advancing when the season is about to end because playing in gold with a max silver deck will be demanding advancing late will be better and I will move into gold when I have what it takes to compete properly there.
My season is going smoothly as it stands and my plan is also working well my current rating is not bad I know before the season ends I should enter the top 100 and starting next season I should be earning a gold chest and which will boost my reward.
Thanks for your time.
Posted Using LeoFinance Beta
---
---