New splinterland changes make sense
Splinterlands will be making some new changes starting next season and I believe this is very good for existing players and also for the new players. One thing I love about these new changes is the fact I won't be going down too much in leagues like before and my rating won't be sliced into two again.here
I can now maintain my silver league and won't have to worry about going down to bronze leagues, sometimes before someone could get out of bronze is always very difficult, and not able to earn enough reward in the process but with these changes, early struggles that happen almost every season will reduce and people will earn more chest but that will be for those with a good deck.
I have a feeling that this will make splinterlands extremely difficult and this time if you want to go far you must up your game and speak of improving one's game I'm having a season to remember.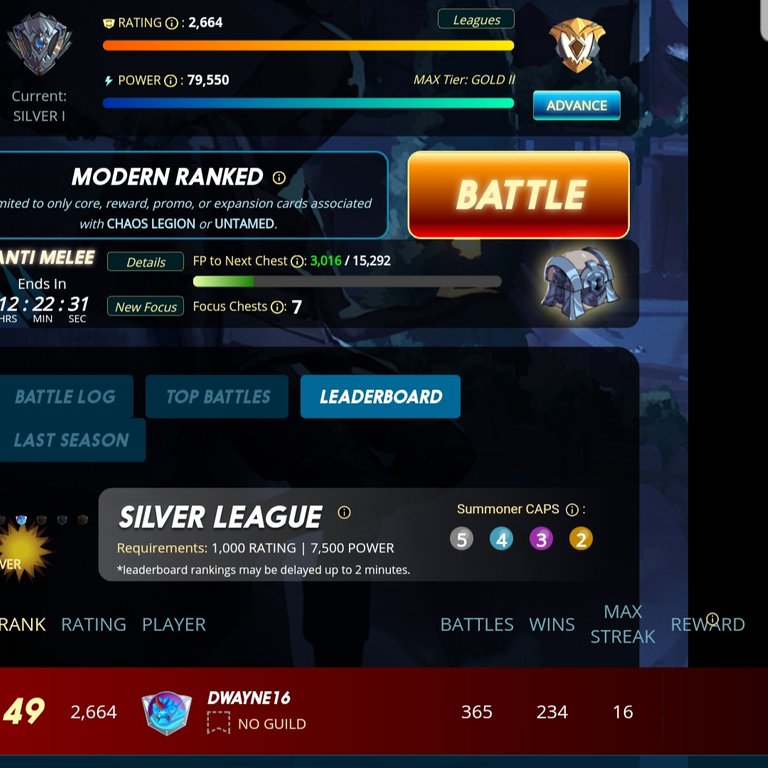 My rating is very funny because when I was in the gold league I have never been this higher but I'm killing it silver and silver is challenging at the very top. I quickly screenshot this because the first time I broke into the top 100 I drop back but this time I snap to show how good have been this season.
I have been upgrading some of my cards and now I can play in gold league one which I will be advancing to soon because I like it at gold and I want to be there my recent success in silver is holding me down but I will have to build my deck to be strong for gold also.
With the recent splinterlands changes, I am confident that I will make more chest next season and probably be more difficult to play.
Posted Using LeoFinance Beta
---
---