splinterlands new league ranking system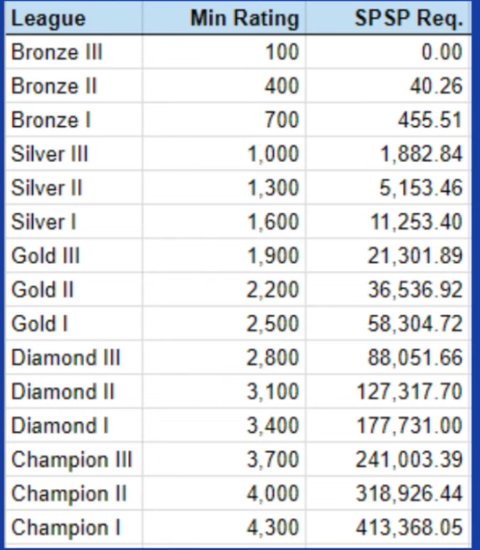 ---
---
If you have been following the splinterlands since the release of SPS you would have seen in the whitepaper that one of the plans for sps is to replace the CP and that is coming very soon because splinterland release update on how it is going to work and how much sps you will need for each league.
I thought the amount of SPS in this picture will be the requirement to play in each league and I was scared because I don't have that much SPS staked but thank God I was wrong because it will be different and it won't stop you from advancing into another league, this means even if you have fewer sps for your league you can still play in that league but there will be a reduction in share rewards.
Before they can implement this they want to make it possible for players to be able to rent sps on the market, which means if you don't have enough sps you can just rent it and you will keep getting the amounts of rewards you are getting now.
Many people don't like the change because for some people it means they will have to keep spending on the game and they have not been getting the value for money of what they already spend. But I believe this might be a good move overall for splinterlands.
The main reason why I sold some of my sps was that it doesn't have any utility and I believe the price will keep going down but now this will give some splinterlands players reasons to buy and hold and for those that have a lot of sps can put their sps on market and rent it out for extra profit, This might increase the price of sps in the future but I don't like this change
What is your say on this?
Posted Using LeoFinance Alpha
---
---