DYGYCON 11 Around the Corner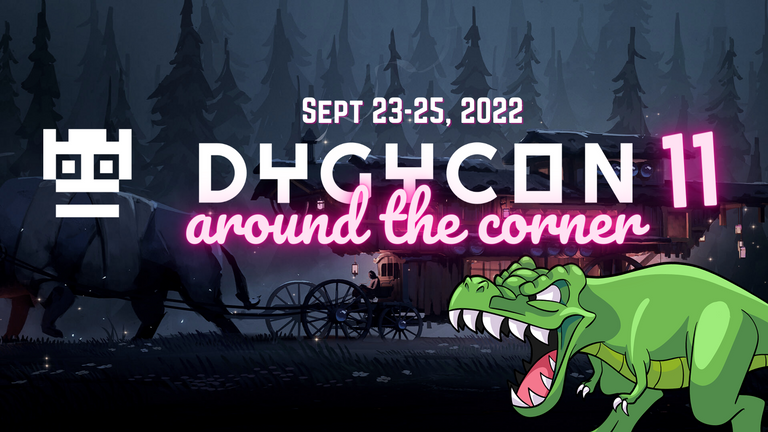 DYGYCON 11
We have about one week before DYGYCON 11 opens its virtual doors! Don't forget to share with your friends so they won't miss out on the super fun weekend to come. RSVP today and follow us on Twitter @dygycon and @splinterlands!
Waffles & Pete - Interview on D11
Check out this short interview conducted by Inverse (formerly @gamerjibe) as we chat about what's to come for DYGYCON 11!
Full video: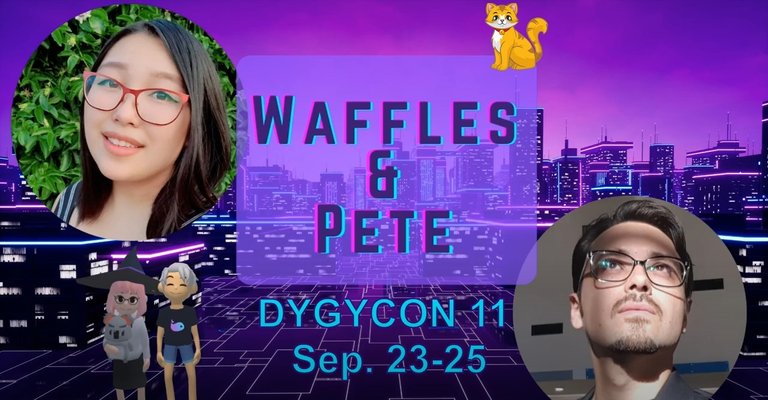 Venue Updates
Room Capacity
Historically, 35 people can mingle per instance of each room inside the venue. We have asked the Inverse team to help us test out increasing that to 45 people! If you try to get into a room that is full, a duplicate environment opens up so you can still access all the room amenities from booths to games. You can also travel between instances as room capacity fluctuates.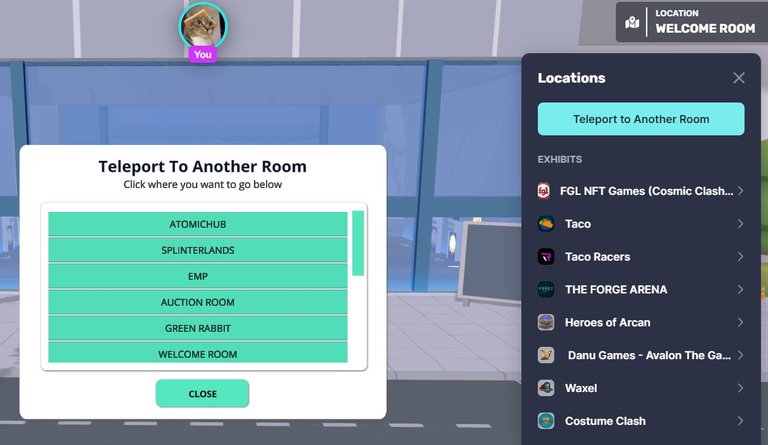 Main Stage Beta
The Inverse team has brought us a unique room where users with the Speaker role can start a presentation that turns off voice, video, and screenshares of all other users. Not only this, but these speakers can be heard in every instance. Let's try to test out what it's like to use this neat feature!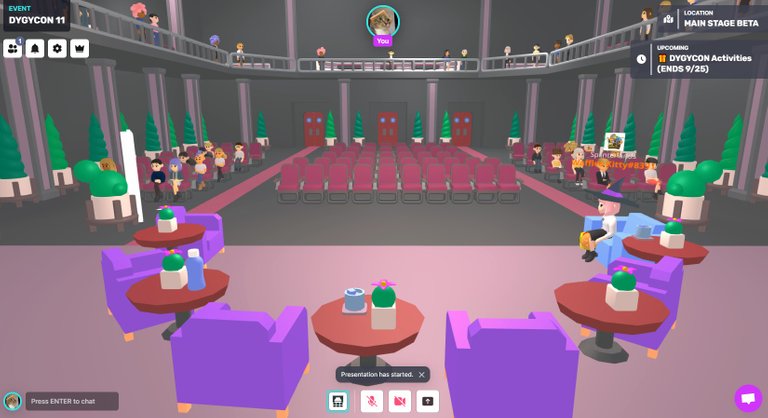 Sponsor Hype
Once again, we're looking at a stacked lineup of exhibitors you know and love as well as some new groups to get to know. It's this weekend, but we MAY have spots available if you know any project interested. If not this coming event, we have DYGYCON every other month, so get chatting with us!
Returning
Hall Sponsors:
AtomicHub
EMP
Gala Games
Hive
Neftyblocks
NFT Horizon
Revolution Moon Earth
Splinterlands (of course!)
Exhibitors:
(there's more we haven't mentioned yet pending confirmation)
Healthy Gamers
WAX
NFTInsider
FGL
Taco
Taco Racers
Avalon
Heroes of Arcan
Zombie Outbreak Survival
Cat Stickers
MikeeMyk
Train of the Century
Castles
Waxel World
EMP
8bit Slammers
Gala Games
Hive
Crypto Shots
Cryptomonkeys
NFT Hive
Dogefellas
Future's Relic
Consumer Break
Drawn Company
Wax Alliance
Noise NFT
The Adventurer's Guild
Professor Wax
Humble Drawings
Broken Dollz
World of Cryptopups
Neftyblocks
BreadCritter
Pixtalgia Wax
Aquascapeart
NFT Horizon
Credit Metaverse
Dark Galaxies
LD2
NFT Battle Miners
Elemental Angels
Gods and Legends
Realm NFT
Revolution Moon Earth
Blockchain Founders Fund
Token Girls
Blockchain Game Alliance
Splinterlands
Jittery Ape
ChiFi Bots
CryptoPups
Mammoth Mythics
Wax Sneakers
Tales of the Crypto
Terror Cards
Gryphon NFT
Krypto Kumas
Left Action House
Corporate World
Art Chops
The Kollector
NFT Showroom
New to DYGYCON
Bee Den
Novopangea
The Yacht Club
Afterland
GNL
Siege of Mytra
Warrior Lion Gaming
Layer 2 Labs
NFT Backers
Nifty Kicks
Cryptomonkeys
Cryptomonkeys is sponsoring a giveaway for sharing this post to Twitter!
Follow @crypt0monkeys / @cryptomonkeys_es and @dygycon
tag @ghostcam and @dygycon
LIKE & RT
EMP Money
EMP Money has just released their brand new EMP Academy.
EMP Money is an innovative DeFi protocol on the BNB Chain. Their token value is algorithmically pegged to the price of Ethereum at a rate of 4000 EMP:1 ETH.
Now's your chance to receive A Top Level Training From The Leaders In Defi Education & Become A Master At The EMP Money Protocol For FREE!
Register Now: https://www.learnempmoney.com/academy
Revolution Moon Earth
Revolution Moon Earn is doing an airdrop of 1000 limited edition NFTs of the cinematic trailer of Moon Earth by renowned cinematographer Oliver Bou Eid.
Revolution Moon Earth is a hybrid of classic gaming experiences and blockchain best practices such as DAO voting, NFT, and decentralized finance (DeFi).
LANDS are blockchain-backed virtual assets representing actual parcels of Land on different planets in our Metaverse (using the ERC-721 standard for NFTs). Each plot of land is an NFT, representing an ownership stake in that planet or the Moon. Plots are limited to 1000 per planet.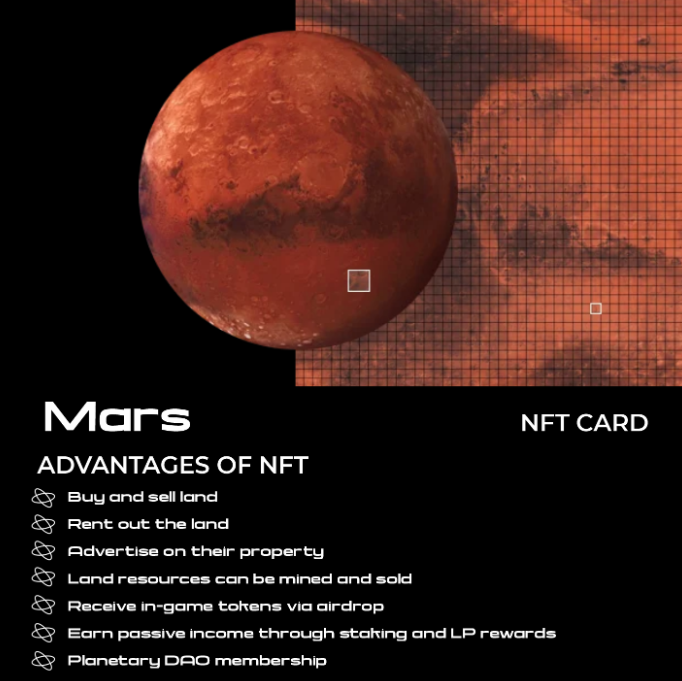 SWAG Sneak Peak
You're gonna be seeing another great haul heading your way from the DYGYCON SWAG Booth! Here's some to whet your appetite!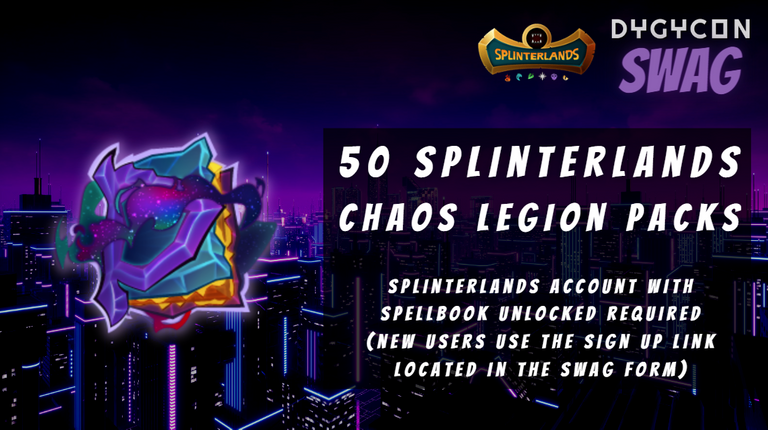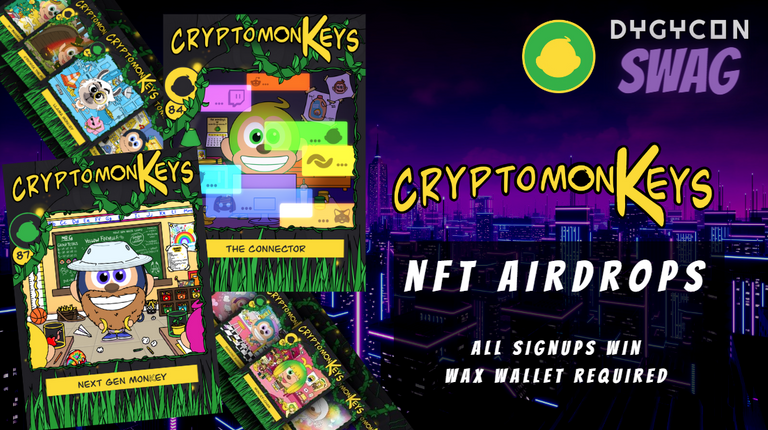 Splinterfest 2022
We will be updating our booth to talk about Splinterfest happening at the HyperX Esports Arena in Las Vegas, NV this October 8-9!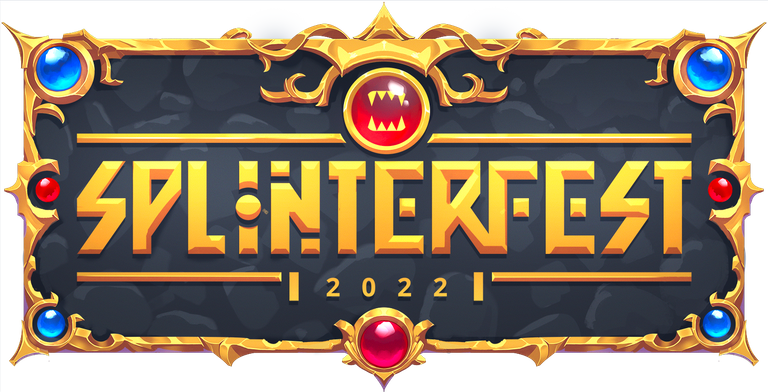 RSVP
Let's get you registered! Visit https://tinyurl.com/dygycon11 and you'll be able to unlock the event without a password starting September 23-25, 2022!
Tell your friends and see you there~

---
---