DYGYCON 11 Venue Updates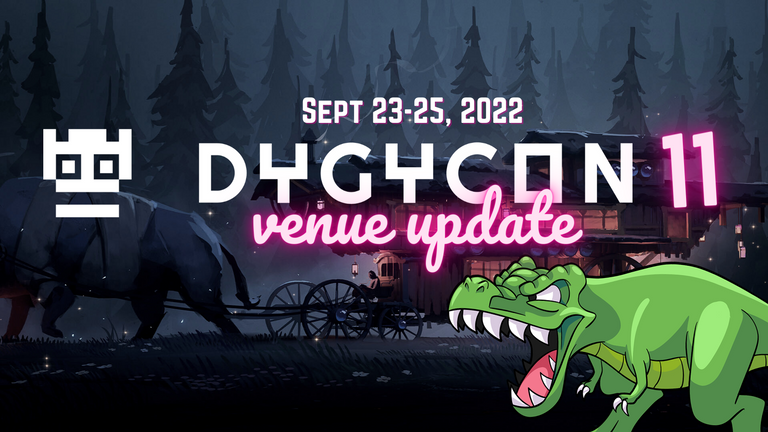 DYGYCON 11 Update
The 11th DYGYCON is underway in about two week's time! If it's your first time hearing about it, DYGYCON is a metaverse convention featuring crypto projects, presentations, giveaways, and community networking! This is an awesome experience hosted bi-monthly by @Splinterlands and powered by Inverse!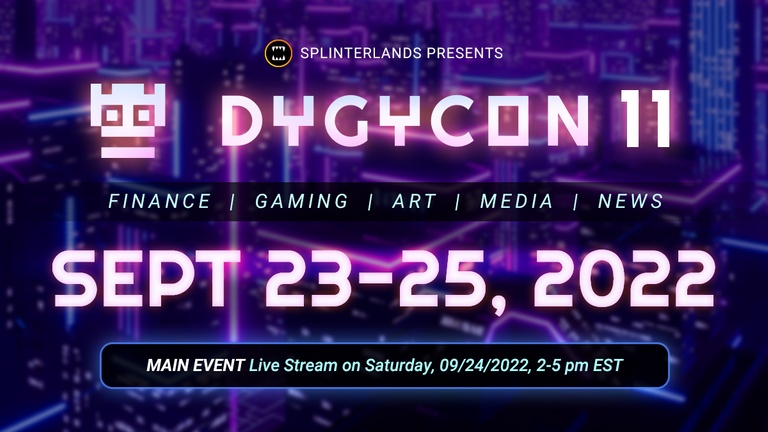 Looking for a Password?
You can still RSVP, but looks like there's a password right? Right! Only sponsors, vendors, exhibitors, and media/press are able to access the event space prior to the event start date to ensure they are all set up and ready to get the show on the road~
New Beta Feature: Main Stage
This is a room currently provided by Inverse that is in beta testing. During this time through the event live dates, this room has no cost for sponsorship in return for providing the inverse team feedback. Although tested by the Inverse devs and volunteers, bugs may still appear and as much info you can provide to help the devs recreate the issue will help resolve cases in the future.
Room capabilities
Up to 6 speakers on Main Stage (1 is the host and allows speakers to jump on stage)
When a speaker Starts the stage/presentation, all users (not on stage) are MUTED and VIDEO/Screenshare capabilities are PAUSED immediately
Up to 6 presentations/screenshares can be shown
Speakers may be heard in ANY instance (since instances can only hold 35 people)
All instances can chat together via TEXT and send EMOJI reactions
Speakers must receive the SPEAKER ROLE from the event organizer.
We are excited that the Inverse team has allowed us and the attendees of DYGYCON 11 to test out this cool feature that allows upwards of thousands of people to interact via text across all instances while hearing keynote speakers.
Instances
If you don't know already, if there are more than 35 people present inside a room inside the event space, duplicate instances will open up to allow more people to access the same areas (booths, presentations, etc). This is to ensure everyone can use the animations and communication features of screensharing, video display from your webcam, text and voice chat without causing major interference from excessive noise to strain on your browser tab from your device. You can travel between instances as space opens up by using the Teleport feature.
Psst! The devs at Inverse are allowing us to limit test increased participant instances so we may be able to get more than 35 people mingling in any given room inside the metaverse!
Hype
Some things you can look forward to include personable talks with founders and experts in their fields, NFT giveaways, chats with creators, mini-games in the metaverse, and more!
Splinterlands
Don't forget to visit the @Splinterlands booth at DYGYCON 11 where we will tease info around Splinterfest, the upcoming IRL tournament, and Riftwatchers.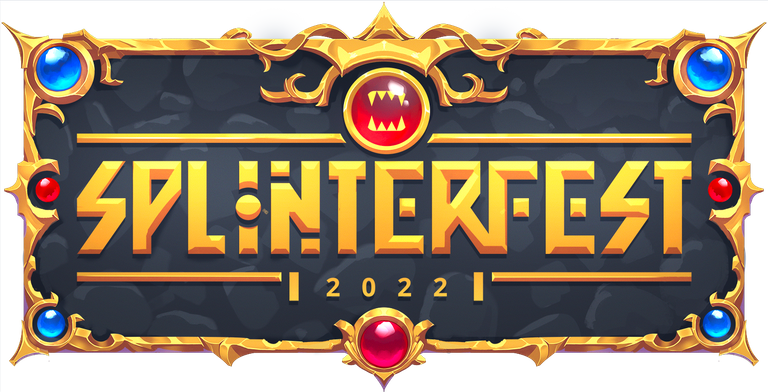 Waffles Kitty
If you'd like to explore the metaverse on the Inverse platform, @waffleskitty will be hosting meetups every Friday at 1pm PST.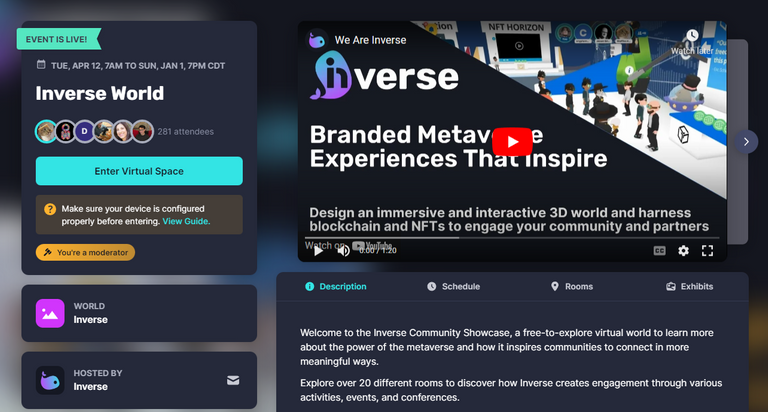 RSVP Now
We wanna hit another record and surpass our 2000+ numbers previously. RSVP and share with a friend to let them know they shouldn't miss out on this opportunity!
Join the Official DYGYCON Discord to participate in the conversation, possibly find extra giveaways, and find out where everyone's looking forward to being during the weekend festivities.
See you all soon!

---
---