DYGYCON 8 is coming!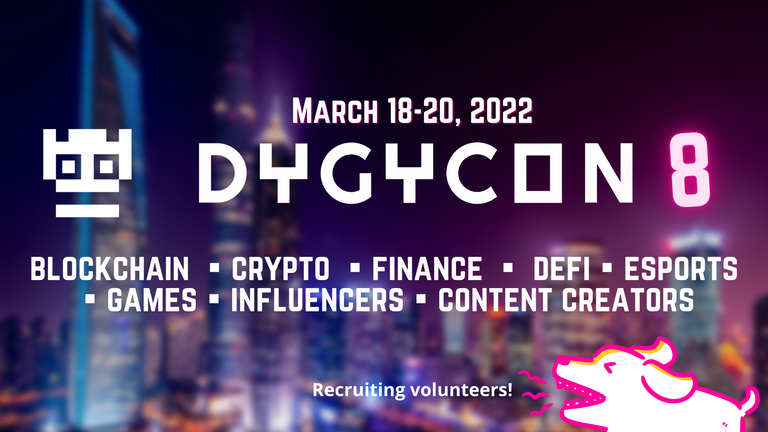 DYGYCON 8 is coming
A date has finally been released for the next DYGYCON! Whether you're a veteran attendee or fresh in the crypto community and metaverse scene, there's definitely something for you here. Mark your calendars for March 18-20, 2022! March 19th will have the Main Event Livestream from 2-5pm EST featuring talks, venue exploration, and giveaways.
Find out ways to register here and see how you can participate!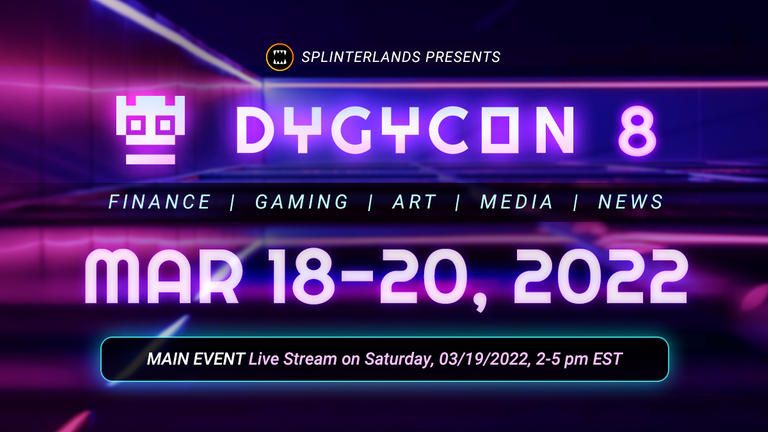 Venue Updates
We have heard from the @gamerjibe team that there would be a remodeled Welcome Room, so please look forward to some pictures on that in an upcoming blog post! The new and improved Welcome Room will feature a cityscape style with a grand entrance. Last DYGYCON in January featured a brand new Photo Booth area with a neat red carpet for that celebrity feel.
More updates:
Links/URLs in text chat will now be clickable!
Exhibit Halls can accommodate additional booths
Booth Directory stand will be near entrance of Exhibit Halls
We're excited to share more updates as we get the venue prepared for March!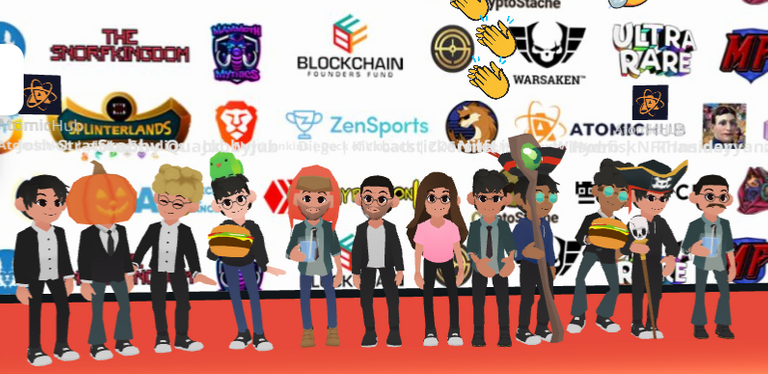 Looking for Sponsors
Currently any sponsors that reserve their spot at DYGYCON will have their logo appear on the backdrop at the new Photo Booth that made its debut last DYGYCON 7.
Sponsorship types:
Virtual Booth
Branded Room
SWAG Booth
Talk
…and many other ways to participate!
Check out sponsors and vendors, ideas and other info on the website.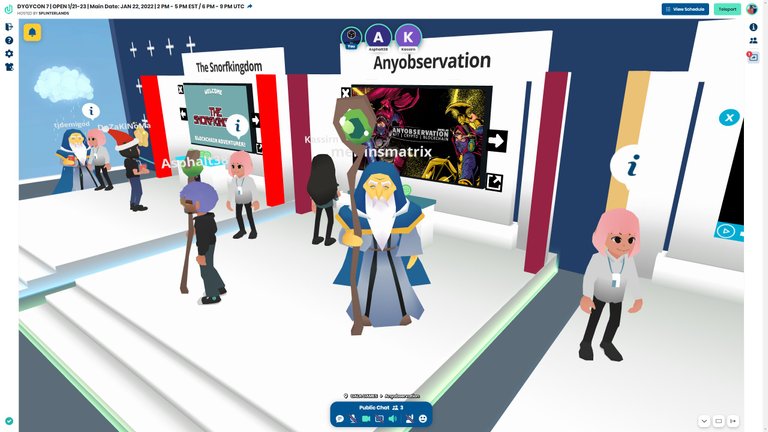 Any Volunteers?
@waffleskitty needs your help! As you know, managing a 72-hour virtual conference every two months is super fun and rewarding, however, as we wish to continue improving, we'll need to bring on staff to help in a variety of ways. The best part is that no experience is necessary! Just be willing to help and we'll train you and put you in a place you feel comfortable to work in.
Check out the overview here.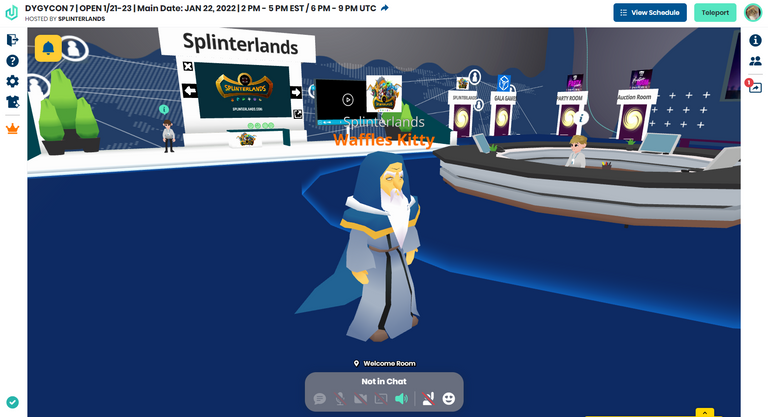 Ready to partayyyy?
We have the RSVP landing page ready for you. Share this link with your friends and be sure to follow us on Twitter @dygycon.
👉 https://tinyurl.com/dygycon8
Note: You'll notice that there is a password required to enter the event. That's because everything's under construction! We're working with sponsors and the @gamerjibe team to remodel the space and update necessary information before opening it up. Don't worry about the password!
Don't forget to follow us on Twitter for the latest info and to check out our website! More to come soon~!!

---
---