Blockchain Gaming, NFTs, SPS, SPT & A New Guild Green Beans
Introducing Green Beans!
---
---
Splinterlands Newest & Hottest Guild
Not sure what makes it hot yet here we are with room available! stay tuned to find out how below
image source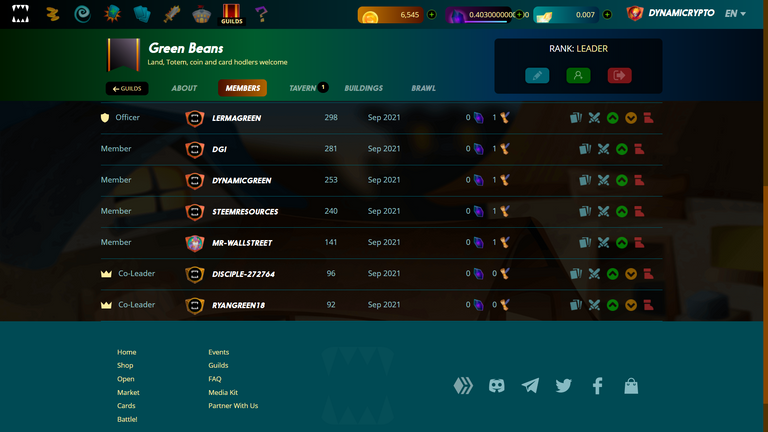 image source
Started by The Green Family
There are four of us Greens playing in Green Beans. For now a few of us are in Nevada, Georgia and a few in the Philippines. Our team filled up with three of my sons, a few early applicants and 9 of my Hive accounts ran by a bot that loses a lot more than wins, the helpful to the game type and definitely not very smart.
Want to join Green Beans? While we appear full we are not, those 9 spots taken by my extra HIVE accounts are going to real players. We only ask you are not cashing out your rewards yet building up as we are growing to advance in the game in cards, skill and rewards. Land owners, totems and players is what we will consist of so comment below and apply.
---
---
Robot Rewards, is it worth it?
Here we will visit bots and if they are worth it to run and good for the game or not. I have heard many sides and prefer to see through battle reports and I can say take a look for your own eyes. Now I will start with day 1 rewards which were very lucky as day 2 has been horrible with a few repeat cards, many potions and few DEC.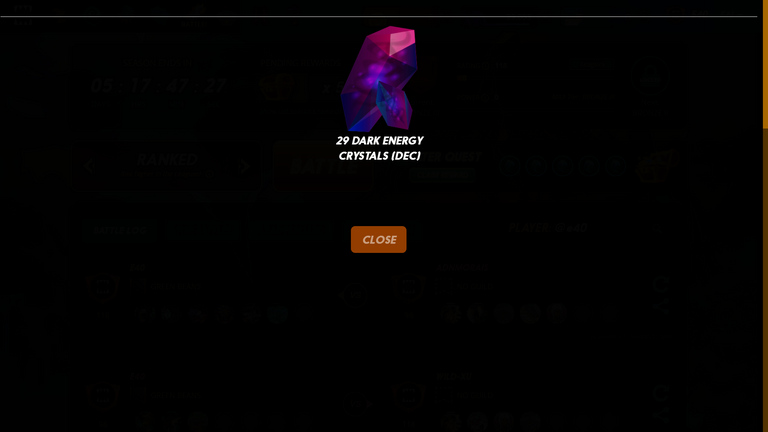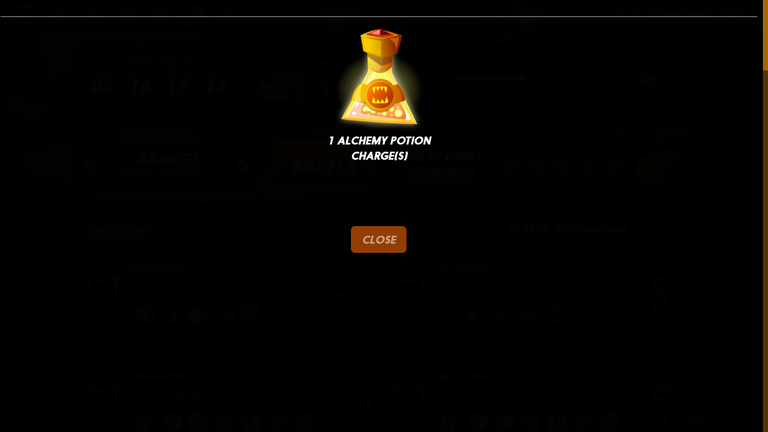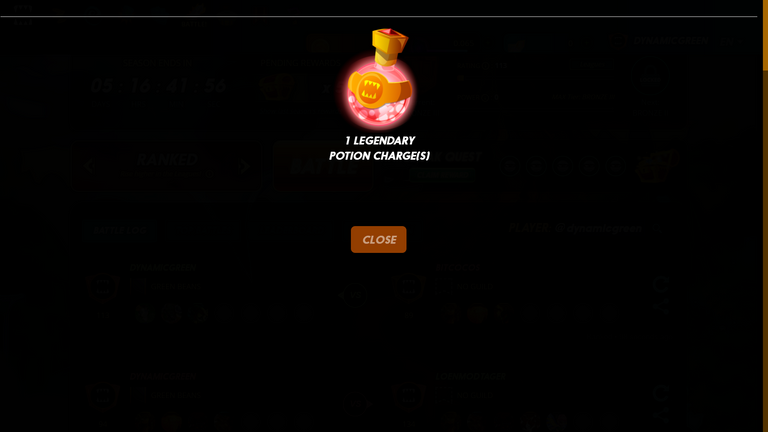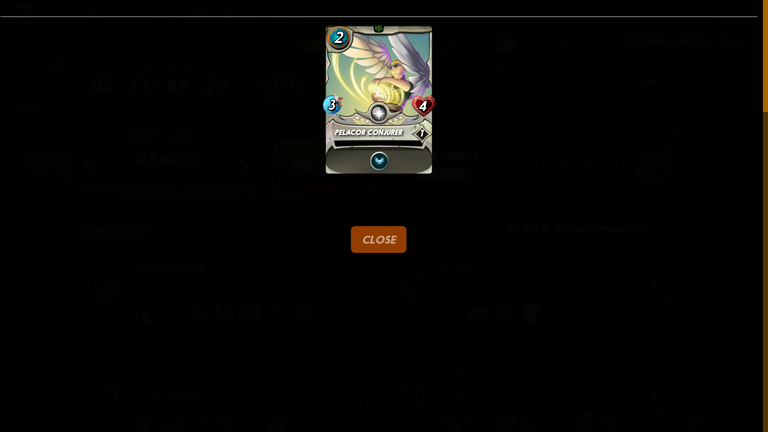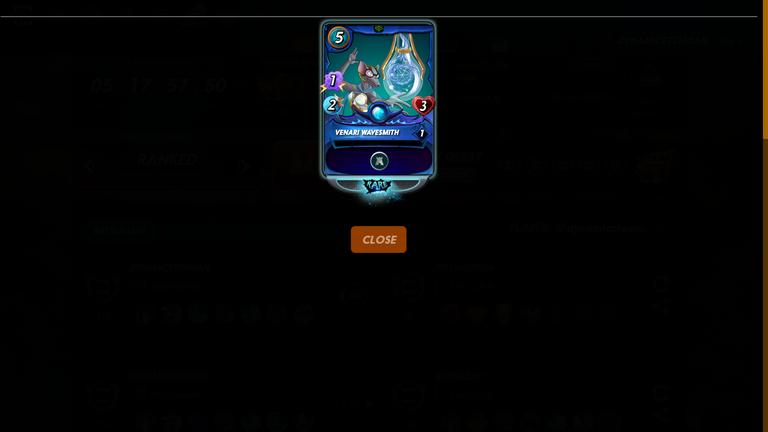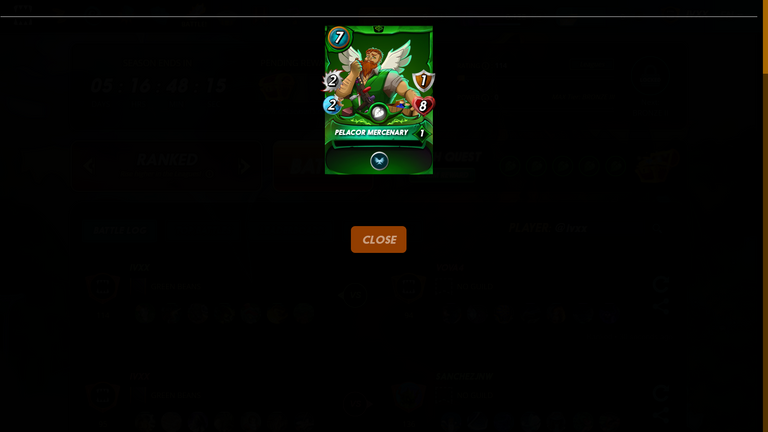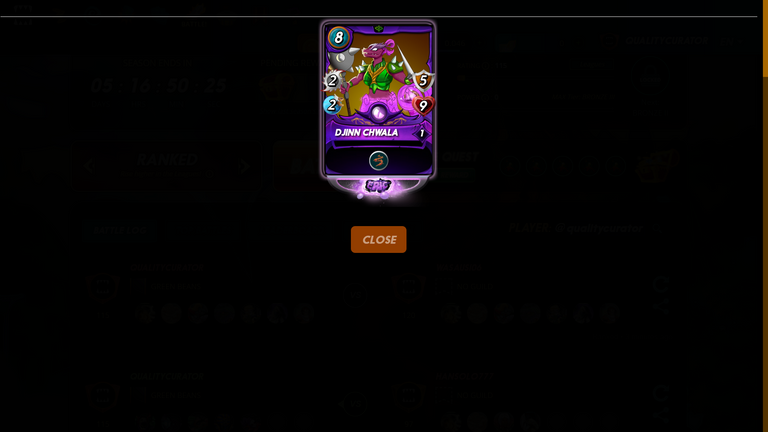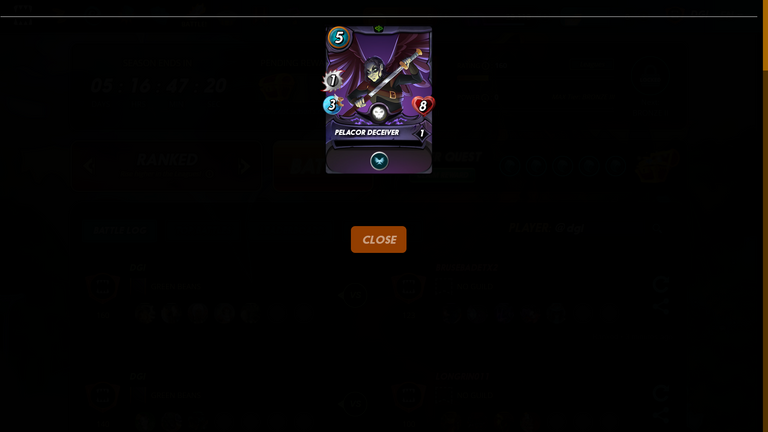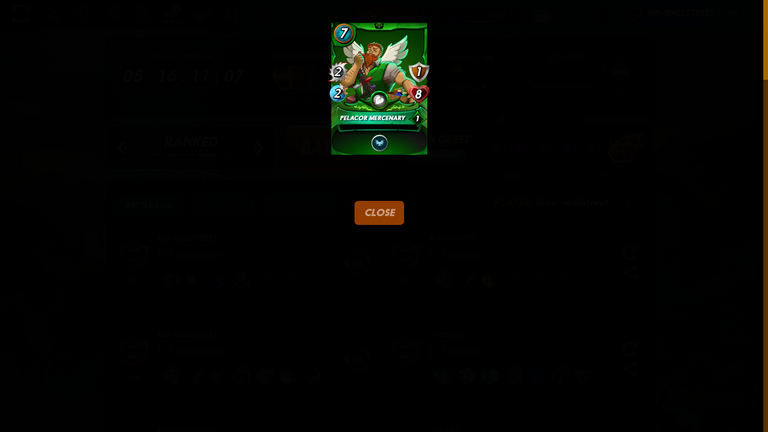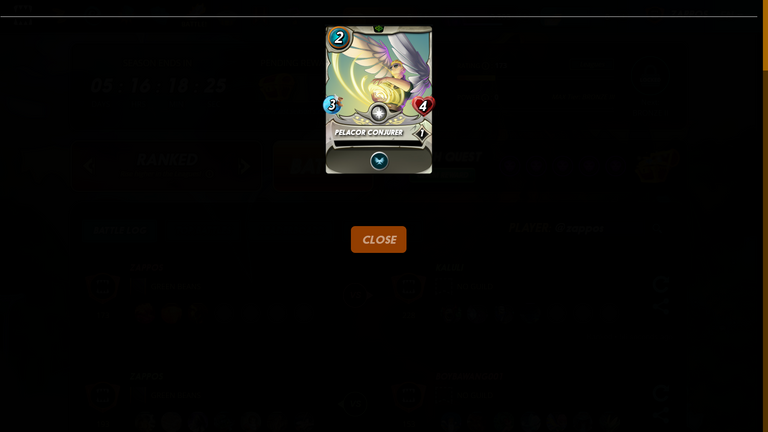 images source
Now we will take a look at some battle logs. I took examples from rank 5 bot @e40 as you can see from rating in top screen shots.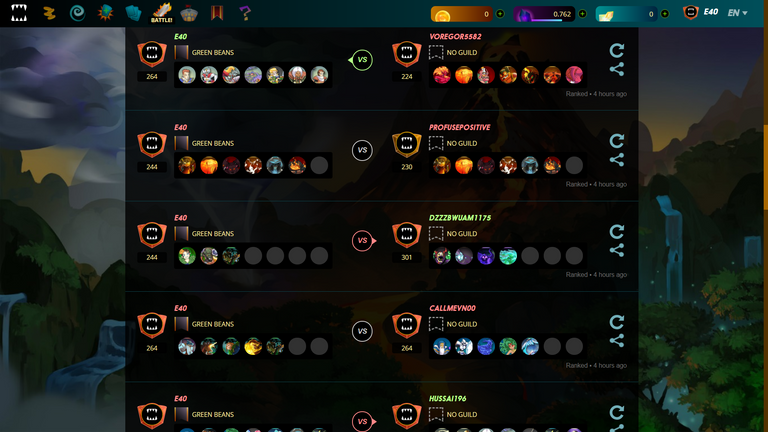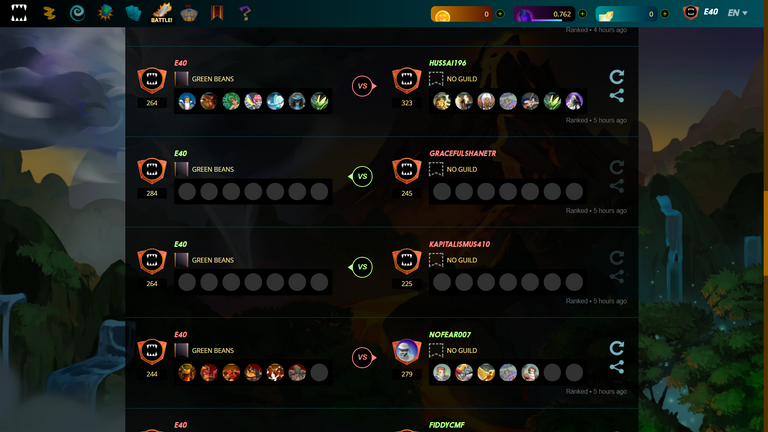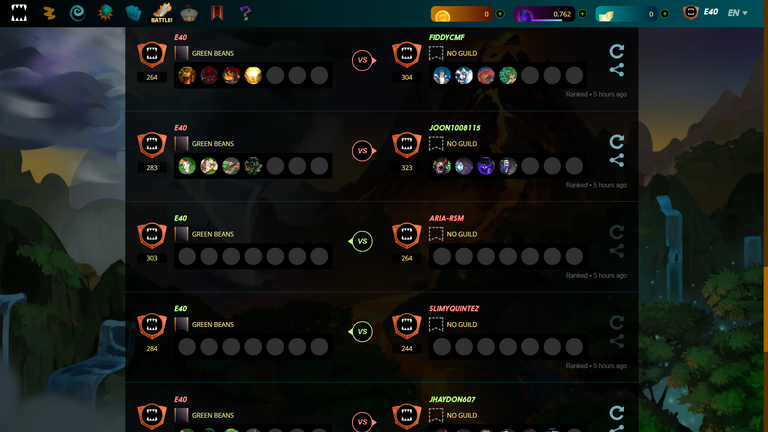 images source
As you can see being in a Guild with upgraded buildings gives advantages like winning ties otherwise this bot would have lost nearly all matches helping novice players from what I see.
---
---
Splinterlands Explosive Growth!
This is the third and last time sharing these links, please take some or all and help share #sps, #spt, #splinterlands & #play2earn in a post and on social media.
Nasdaq
Coin Market Cap
Alt Coin Buzz
dApp Radar
Asia Crypto Today
Arover
Coin Genius
Crypto Tract
Publish Ox
Defi Everyday
Zen Sports
Smart Liquidity
Crypto Ticker
Daily Coin
Coin Speaker
Tech Telegraph
Investing
China Houston
It's Blockchain
European Gaming
The Coin Insiders
Cryptocurrency News
Globe News Wire
Crypto News Book
---
---
Water Quest Today - Investor turning Player
This quest took a bit longer to complete than my last. I did finish with quite a few losses before getting there so without delay of hearing my boring story of losing here are the rewards including a nice DEC win today!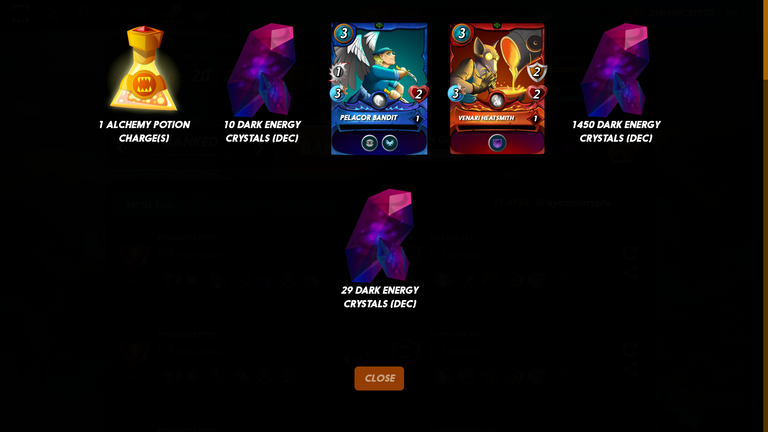 image source
Quest Potions worth it?
You tell me as you can see above and have likely tried them... I do not think I will buy more at 750 DEC just over $4 is more than a pack of cards so I am saving for card packs.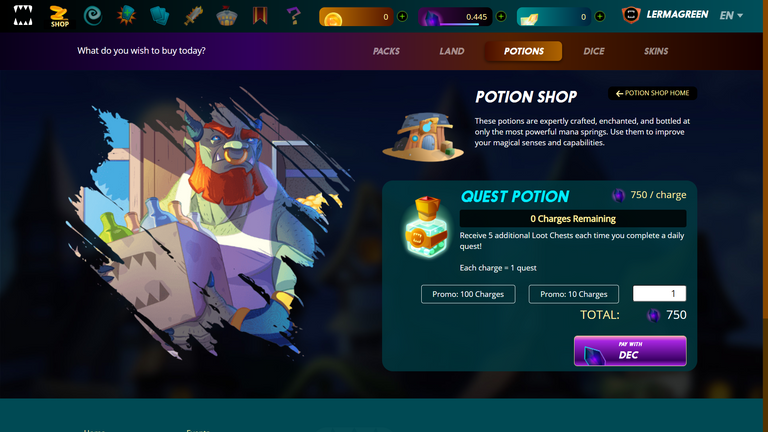 image source
---
---
NFT & Splintertalk.io
Do you have any NFTs, do you earn SPT posting?
First screen shot below is the trending section where posts have $200+ dollars in SPT on them, then you can go look the same post at HIVE blog and BATTLE front end and imagine what else some can be earning just helping to spread the word about splinterlands in quality posts. If you scroll down trending you can find a post or two by me as a matter of fact where I have shown much needed improvement in my blog.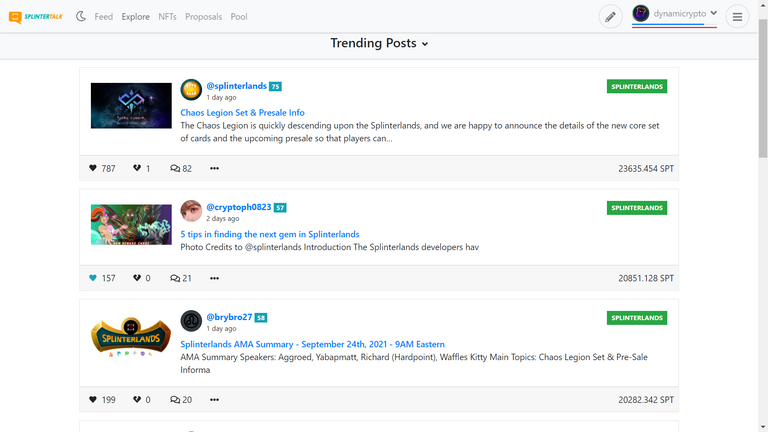 Next screen shots are the NFT collector cards on the Splintertalk market located at the link below. Remember I told you before to look up what games growing slower than Splinterlands NFT collectables did in value... I challenge you to find results that do not give immeasurable gains! SPS & SPT also set to rocket upwards.
Splintertalk NFT Market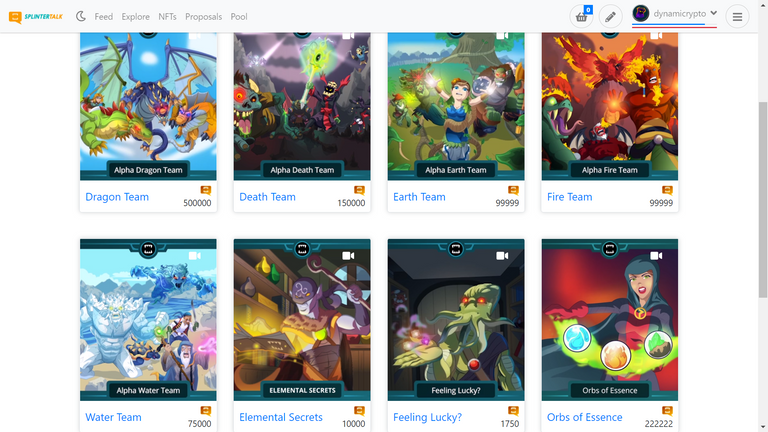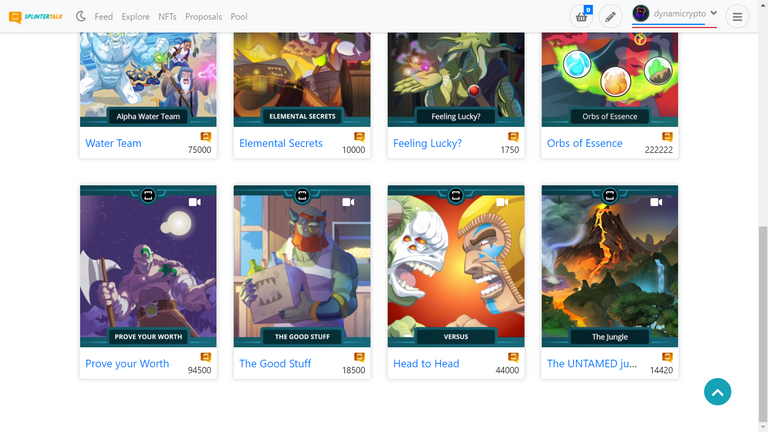 images source
---
Thank You
For stopping by, please upvote, comment and reblog if you find this useful
---
---