Hash Kings Sponsored Tournament Co-Sponsored by THGaming

This will be Hash Kings Arena Background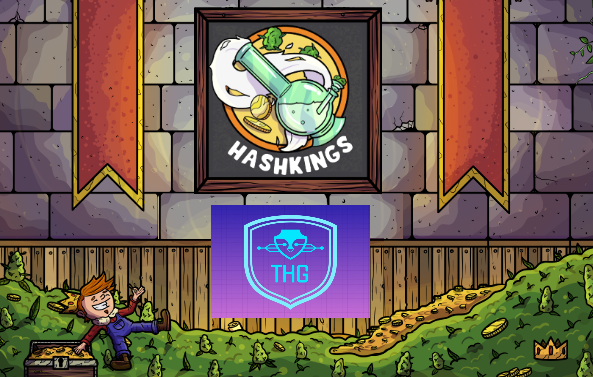 Image provided by
@hashkings
&
@jim-crypto
Both Sponsors will provide NFTs as prizes
75 @hashkings avatar NFTs
3 Gold Foil Splinterlands cards from @jim-crypto with THGaming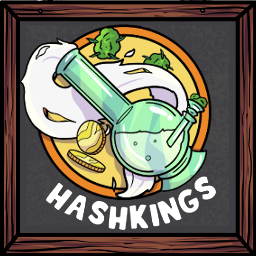 image source
@hashkings
---
Join Hash Kings Discord Chat
Play Hash Kings NFT Play 2 Earn Game

HIVE ESPORTS Tournament Sponsors
What is 1UP?

It is a hive-engine token dedicated to blockchain gaming and the play2earn aspect. By using the #oneup tag whenever you make a post about a game on the such as Splinterlands or Rising star or any other blockchain play2earn game you will have a chance to get curated by 1UP and earn some of the tokens. Kind of like how the #spt tag works but all-inclusive for any blockchain games so make sure to be using the #oneup tag whenever posting about these things. Want to know more check out the full post on it here: 1UP - A New HIVE Outpost For PlayToEarn Blockchain Games And NFT Assets

What is PIZZA?

Add liquidity to our PIZZA Diesel Pools to farm rewards daily. Win token rewards just by holding $PIZZA! Buy and hold 20 $PIZZA and gain access to the !PIZZA command to reward others with free $PIZZA! Spend $PIZZA on Steam Video Games in the $PIZZA Game Store! Delegate HP to our @hive.pizza curation account to farm tokens daily and much much more! Check out their site here to find out more: HIVE PIZZA

What is OPG?

Orion's Peak Gaming is a gaming community wanting to bring all types of gamers, blockchain gamers and people together as one and reward them in a variety of ways. Focusing on any type of gaming content, NFTs related to games and building a solid community that is here to stay for the long run which is made by a long-time gamer who has gamed their whole life. The token is live and up for sale with the ability to gain rewards for a variety of things. Check the post to find out more about Orion's Peak Gaming: The Orion's Peak Gaming community is live and so is the OPG token!

What is PGM?

It is another hive token for gamers offering tip functions like PIZZA or BEER. You can also use them on NFTMart to buy cards on there. Buy and stake 10 PGM tokens to send 0.1 PGM per day, 100 PGM tokens to send 0.1 PGM three times per day, 500 to send and receive 0.1 PGM five times per day, 1000 to send and receive 0.1 PGM ten times per day.
HIVE ESPORTS Tournament Streamer Dr. Abs
Follow Dr. Abs on Twitch




Check Dr. Abs out on YouTube




Follow Dr. Abs on Twitter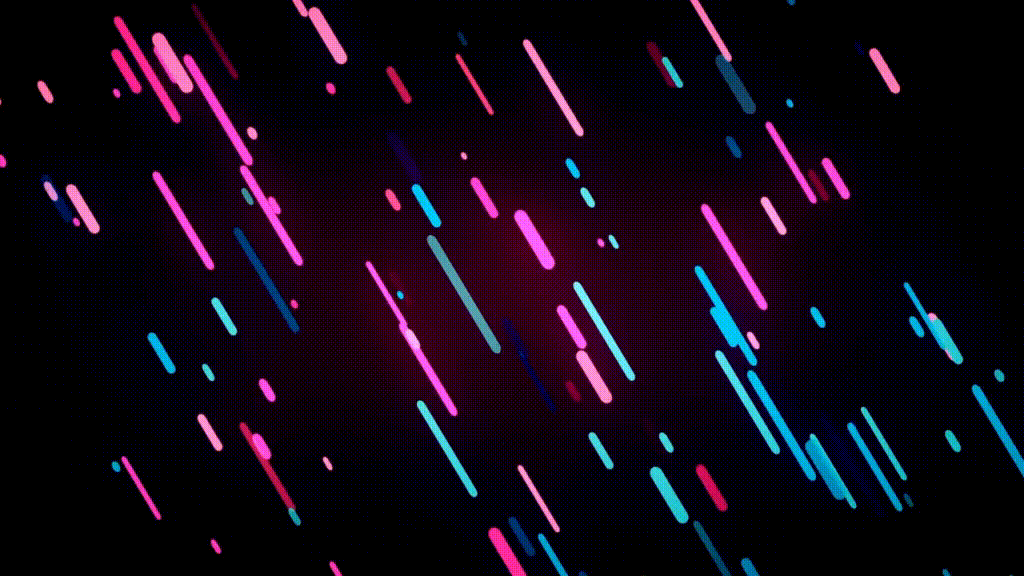 Please comment below anything you would like to see in the next tournament including rules, prizes and any other ideas you have.




DELEGATE TO PIZZA
Please consider delegating your HP to our @hive.pizza curation account. Not only does it help our project grow, but it also allows us to further ramp up our onboarding and curation services. The Pizzabot you know and love also consumes more and more HP every day which has to come from our curation account. Not only this, but you will farm your share of the daily $PIZZA rewards pool!



You can also check out the HIVE.PIZZA website here.
Buy $PIZZA
Leodex
Tribadex
Hive-Engine

Join the Discord and $PIZZA NATION

Join our curation trail here
Vote for us as Hive-Engine witness here
Vote for us as HIVE WITNESS HERE


THGaming Official Social Media Links
🔹 THGaming Discord
🔸 THGgaming Instagram
🔹 Youtube : @jim-crypto


@raymondspeaks - @brofund - @brofi Links
THE MANCAVE DISCORD
Make sure to also give our TWITTER a follow

PIMP Front End
PIMP - @enginewitty
The Alliance Discord


Pimp Your Post Thursday PYPT - @shadowspub
Join The Conversation in discord



Join 1UP.ZONE to blog about play2earn gaming
Join the conversation in Discord with all the 1UP Curators



A personal note- I have a loan with The Bank of Neoxian Blockchain Contrace Here & I recommend them for any crypto lending needs.
(wait 1 week, bank is closed temporarily)
Join The Conversation & Jinx Game
Join The City of Neoxian chat here
Blog from The Cities Front End
Join The City of Neoxian front end here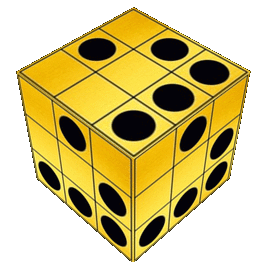 LeoFinance is a blockchain-based social media community that builds innovative applications on the Hive, BSC and ETH blockchains. Our flagship application: LeoFinance.io allows users and creators to engage and share content on the blockchain while earning cryptocurrency rewards.

Earn a 16% APR on HIVE POWER and Support LeoInfra's Onboarding Efforts by Delegating HP to @leo.voter (Currently at 2M HP). We Use this to Claim Accounts and Delegate RCs to Newly Onboarded Users + Daily LEO Payouts to Delegators




Visit CineTV
Join CineTV Discord Chat



Thanks for stopping by, please consider reblogging, sharing tournament links with your friends and commenting below!
This is posted on CineTV & is 100% CineTV powered up
---
---