MMORPG NFT Steampunk Blockchain Game

Blockchain Pre-Launch Project Feature
---
---
Royal Reptile Studios LVL Token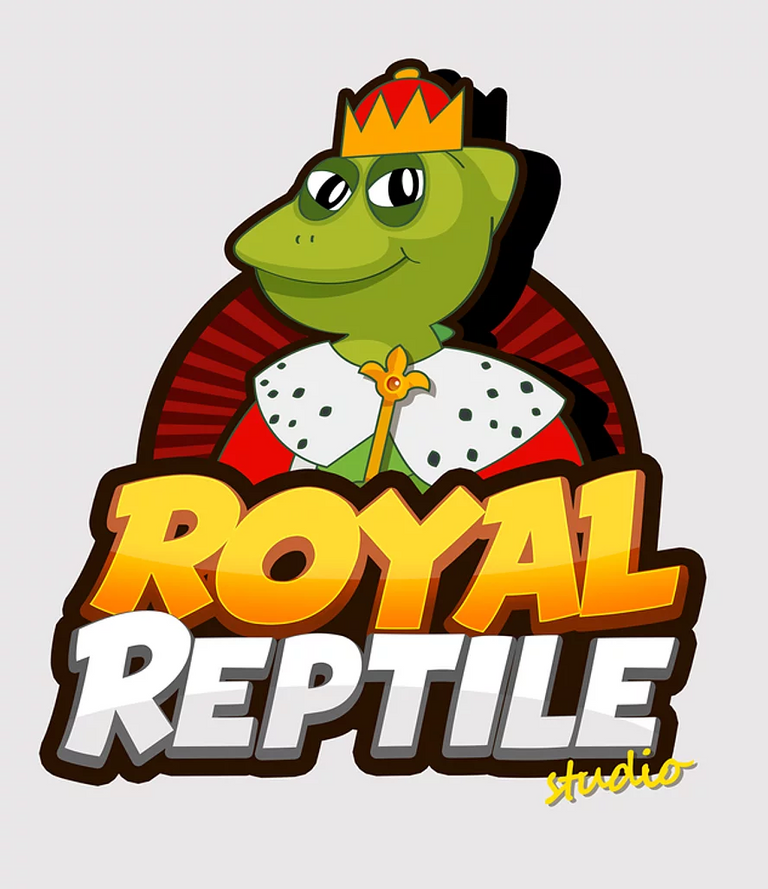 How did I find this gem among coins at $0.00006 per token? Well I have a friend who is a blockchain blood hound that sniffs out NFT projects that have high probability of success and insane returns. I jumped in with 5.5 million under $350 just in time as it is $0.0001 up 133% over last 24 hours. Today the token is being purchased faster than ever and for good reasons I will share with you as we bring you along to learn more about this interesting project. (hint you may run over to Hive Engine at https://hive-engine.com/?p=market&t=LVL and get a few while still early.
On twitter yesterday they announced this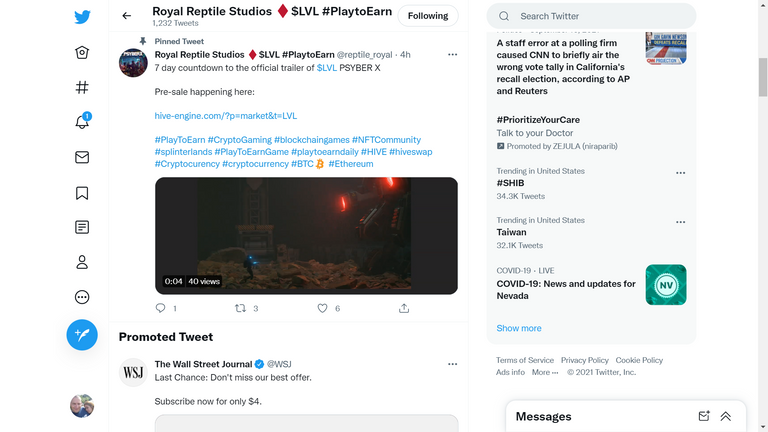 Trailer Release in 7 Days!
Just as I was building this post I had to stop and look again to be sure I am not miissing anything and look!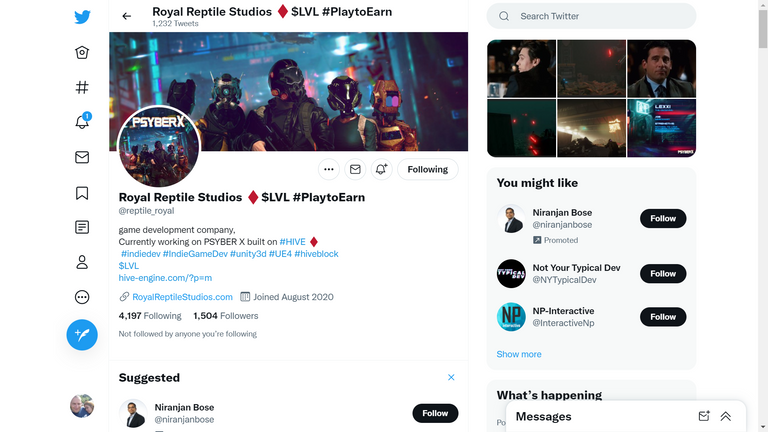 Now lets take a look at the app store and see what we can find made by our friends at Royal Reptile Studios like this game called Snake Clans a worm.io game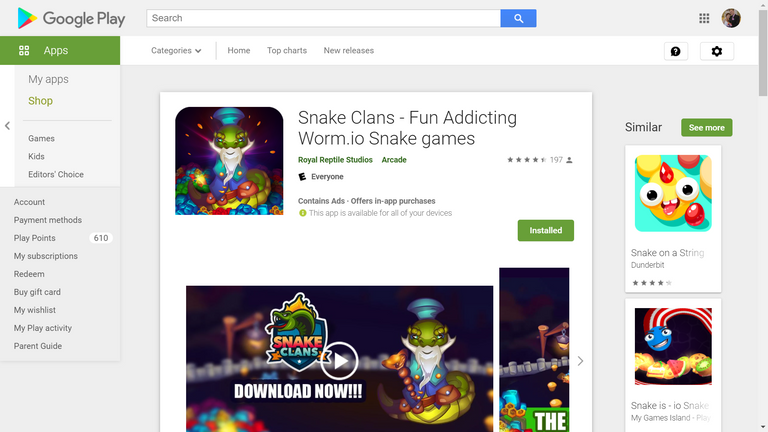 I notice a few things, we are working with a new company and they do quality work, look at this game. I downloaded and played it and after this new game is developed I will try and hire them to develop a game for me yet that will be another post entirely. Now lets look at a few of the ratings close up, you some can be bots or paid reviews and we can tell.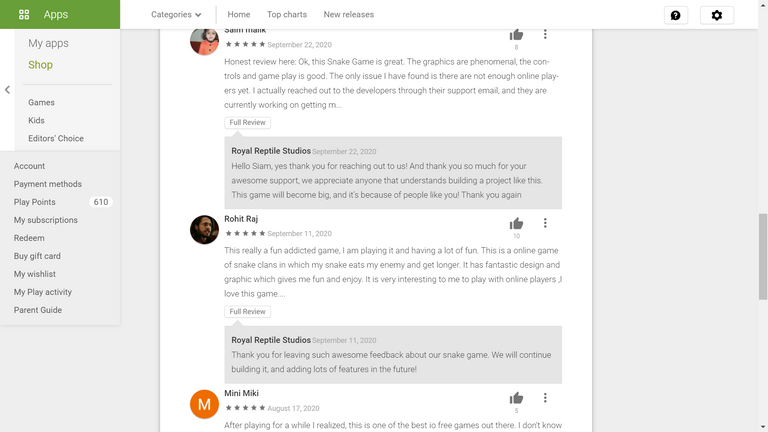 More points for customer service excellence not only are the reviews top notch for a new game they are all responded to by the staff. They also made another game that has 4.6 average reviews also.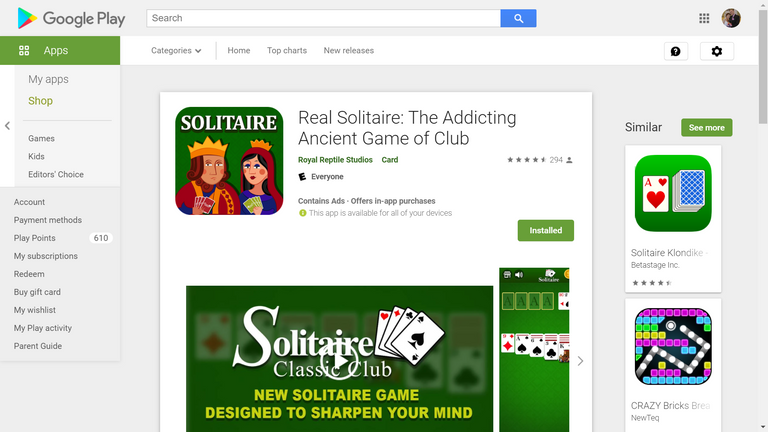 Solitaire Classic Club, a new solitaire game designed to sharpen your mind. Another successful app with more reviews seen here.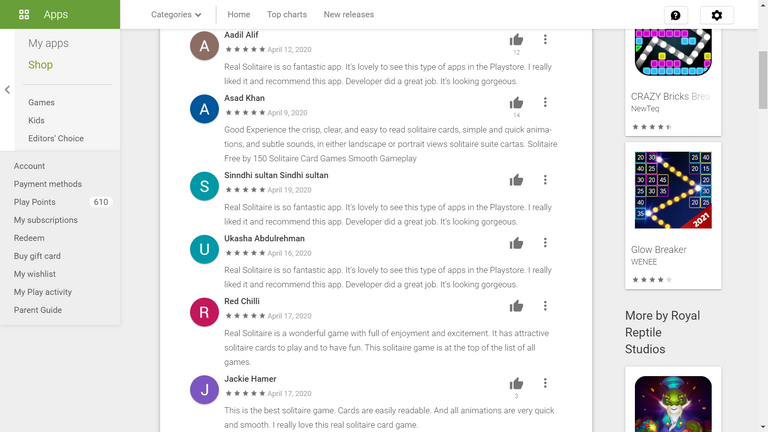 Now lets dive further in and see where this company is located and more about it. Huntington Beach California, now that is close! maybe we can talk them into a sneak preview sometime during development in the near future.
So this post was about to go towards more boring part of me showing charts next yet as I write these I always double and triple check things. Now I did ask the owner about a road map and he mentioned it would be up within 2 days on the web page and when I just went clicking around guess what I found? The Roadmap is up and it looks HOT!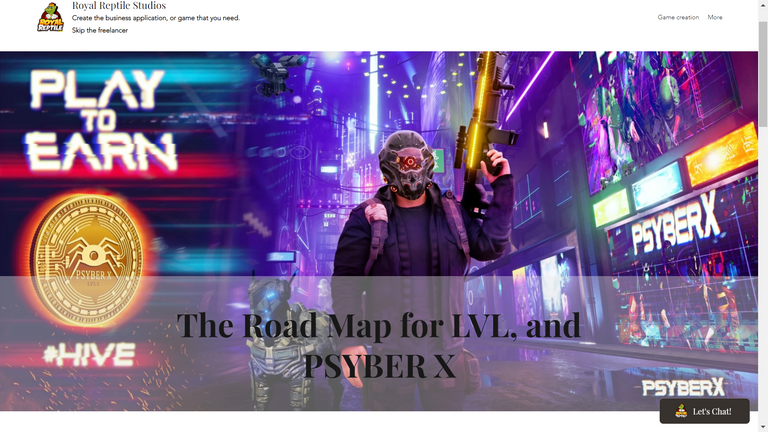 This already looks awesome! I am in like Flynn. I will be trying to push to at least 10 million coins myself, I see myself getting fat playing this one.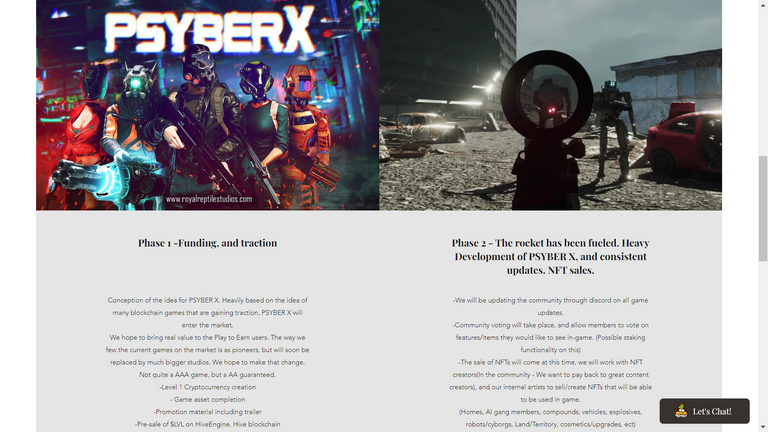 So we can see game is in development and NFTs come next. This game is going to change lives for those getting in now!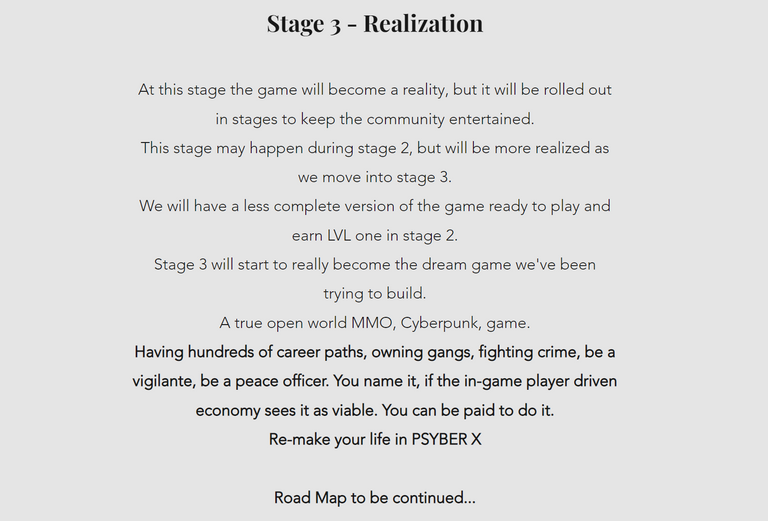 I zoomed in on this last part of the road map as it details how cool this project sounds on paper. I am sold and moving crypto around to scramble for more coins before it goes up much more!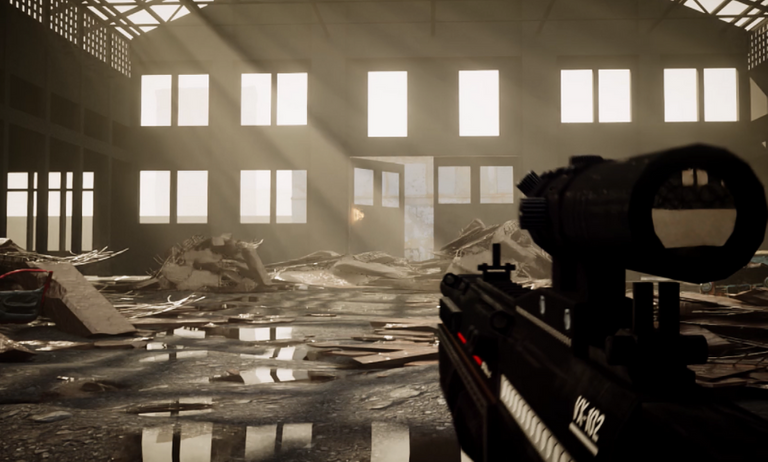 This last screen shot is located on the road map on top of Stage 3, looks very nice so thought I would include it. Here are a couple more screen shots of the kick starter forum and site they are working with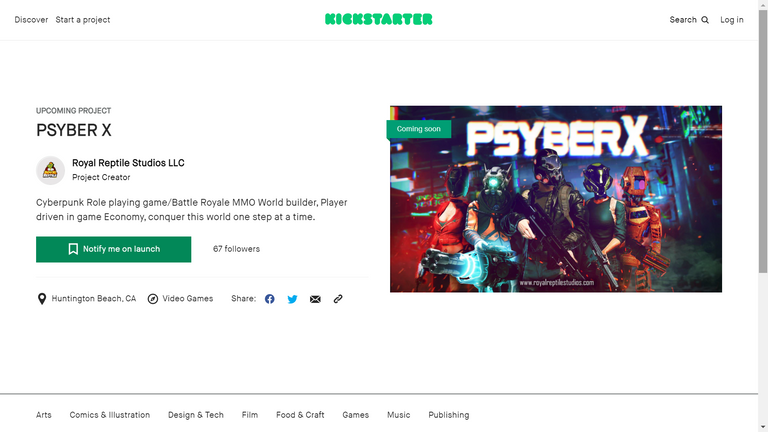 Very interesting is the game description in this next screenshot. "Basically we plan to create a game that will expand exponentially in a cyberpunk based world Think; GTA, Fortnite, with world building features. Full governance by the players, and a player driven economy. Free to play game (massive online game)"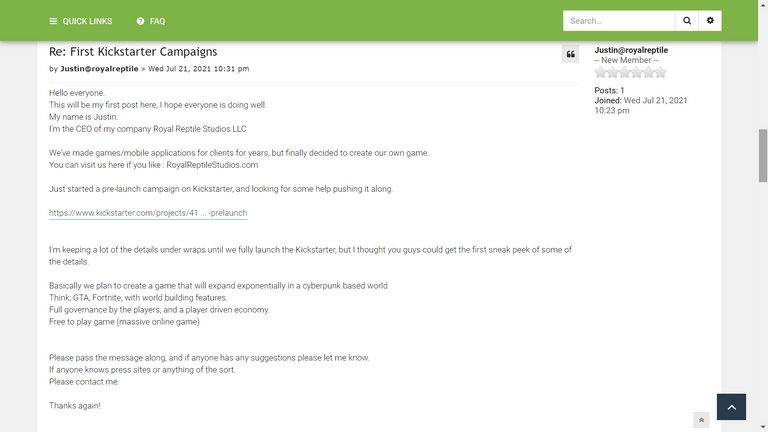 Now lets dive into the boring chart and price of this LVL token. First we will look at the chart here, nothing special as it is very new and showing only a possible small discount window for those purchasing.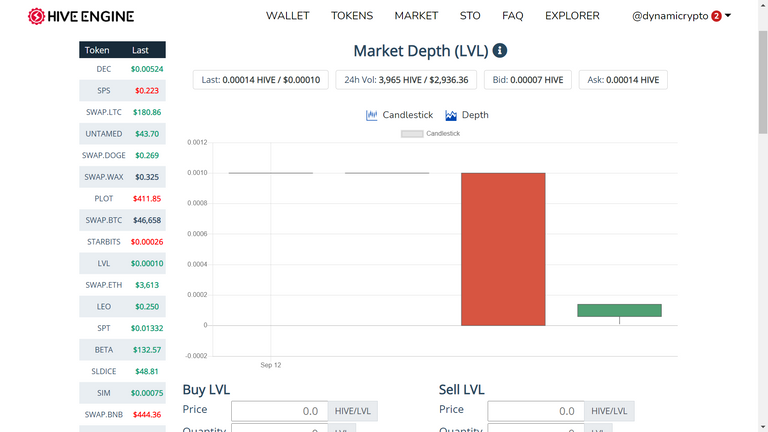 The next screen shot also from Hive Engine will show the buy & sell orders.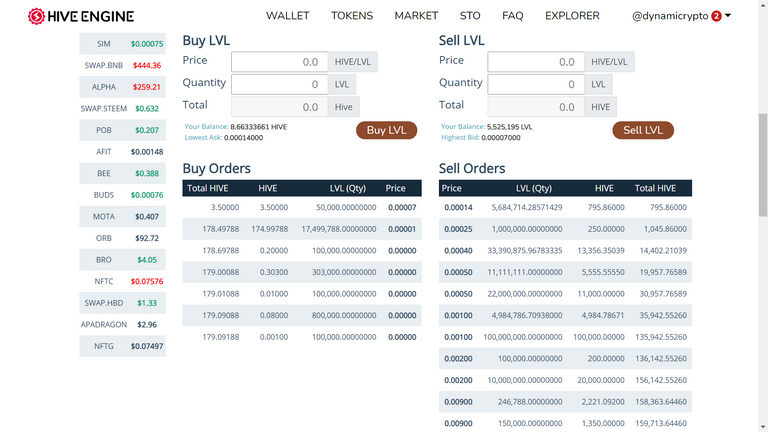 This is my proof that timing is everything! The price is moving up too fast to be buying much more for very long. Now lets take a look at trade history! My purchases were on the 16th early on.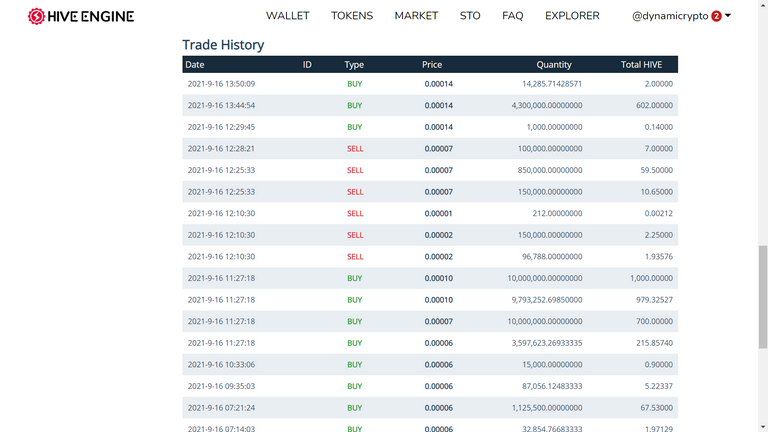 The next screen shot is the rest of the trade history.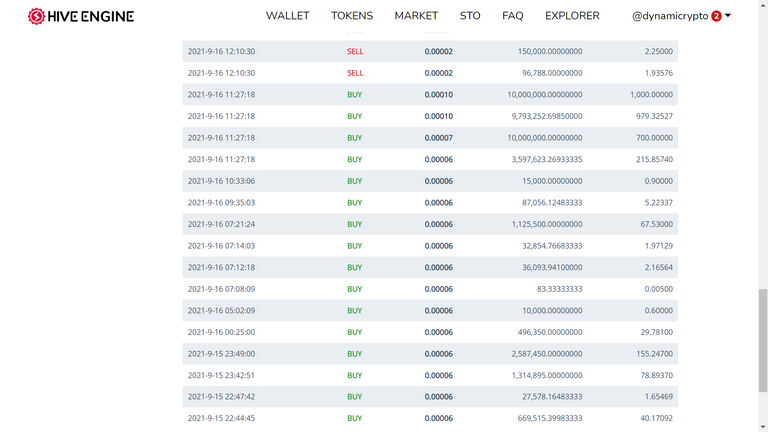 On leodex.io I click on the LVL rich list to check out who is buying the tokens from time to time and from yesterday I should have took a shot then cause there are many more names today!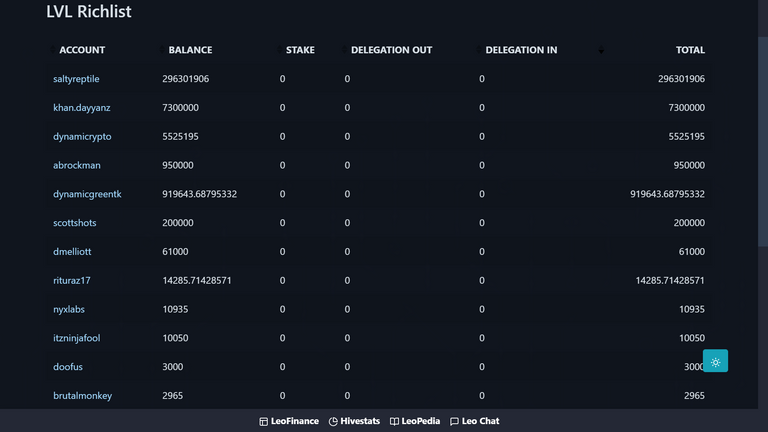 Thank you for stopping by and if you stayed to this point I believe we will make a shit ton of money together and play a kick ass game! Thanks for stopping by and let me know what you think!
Edit- screenshots from #Battle discord mentioning Splinterlands #SPT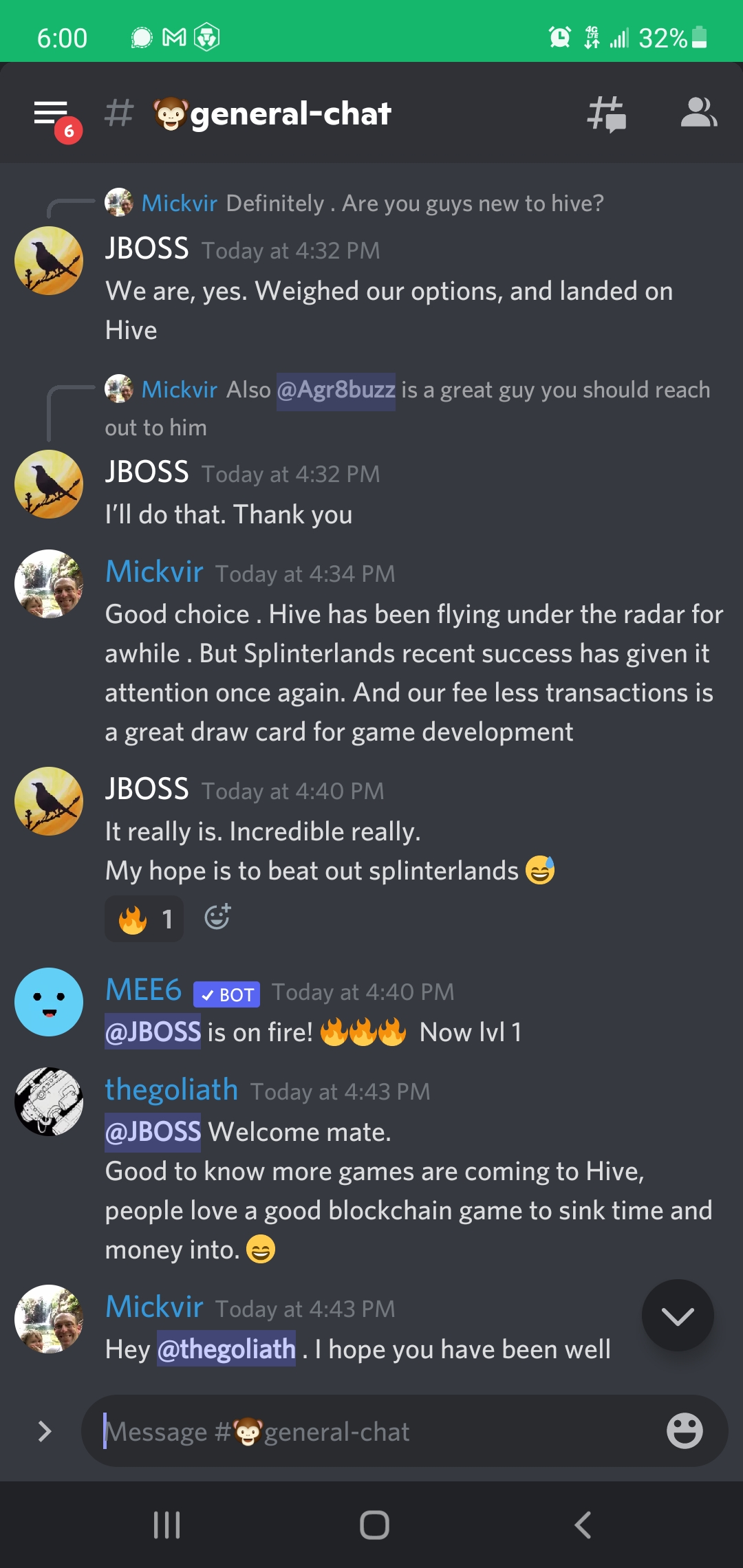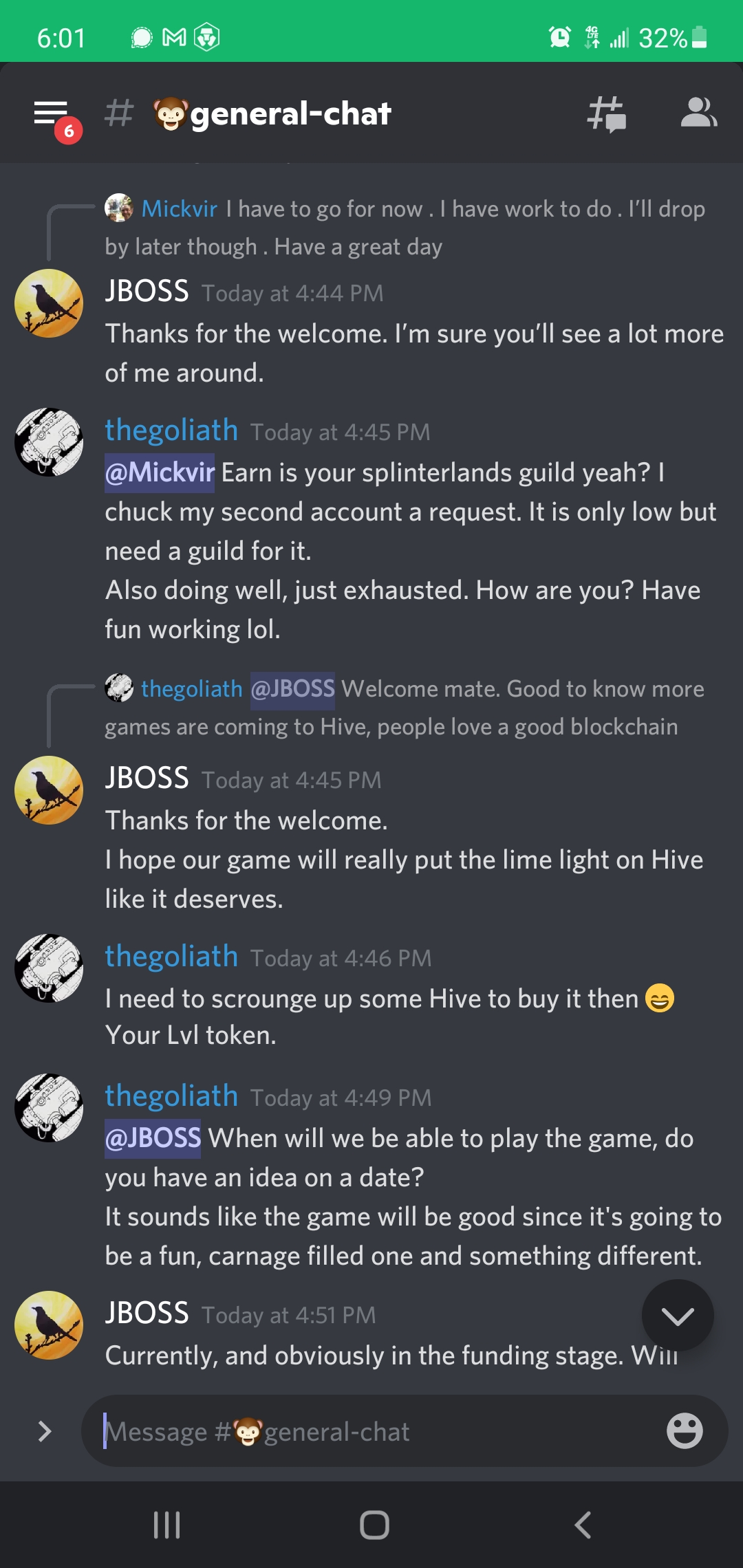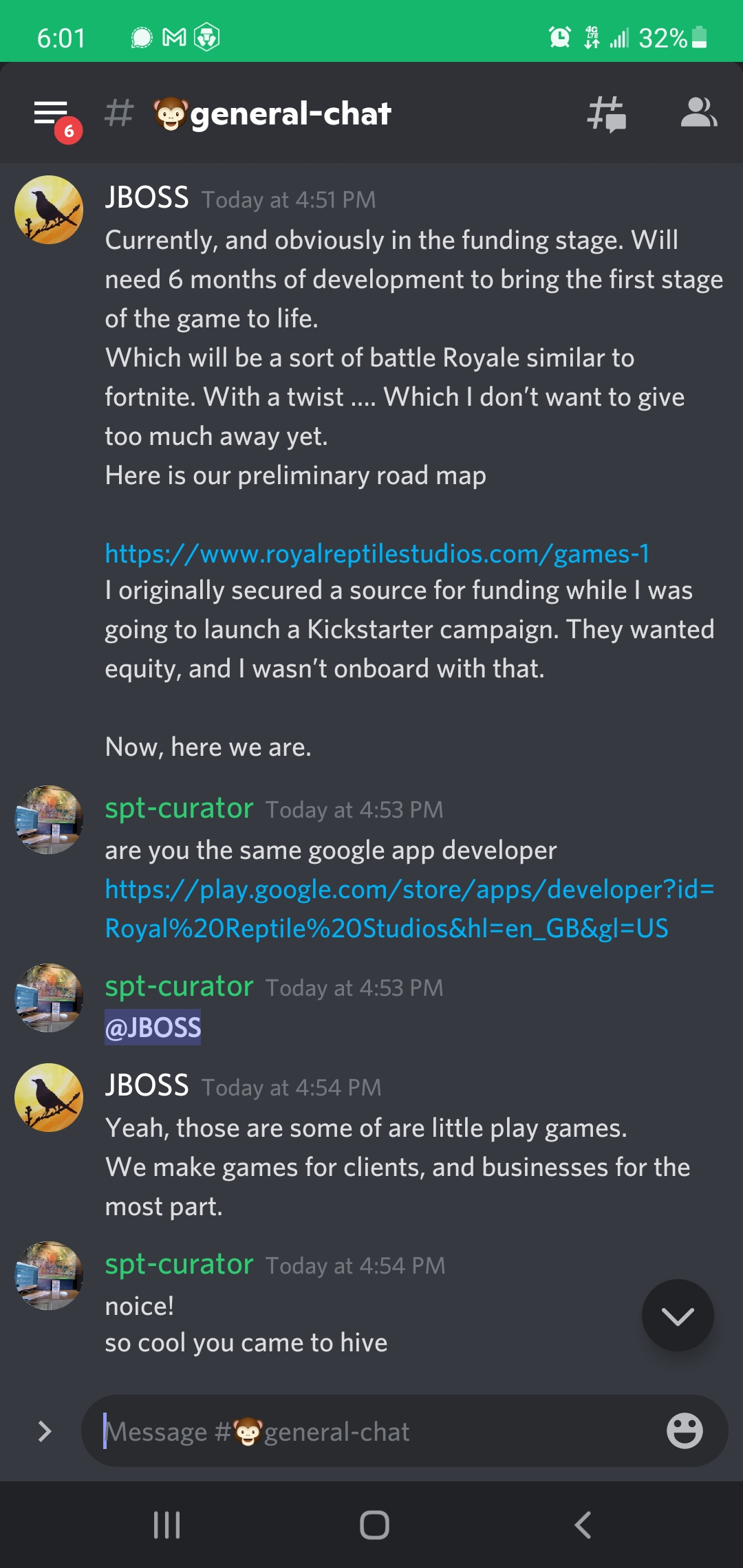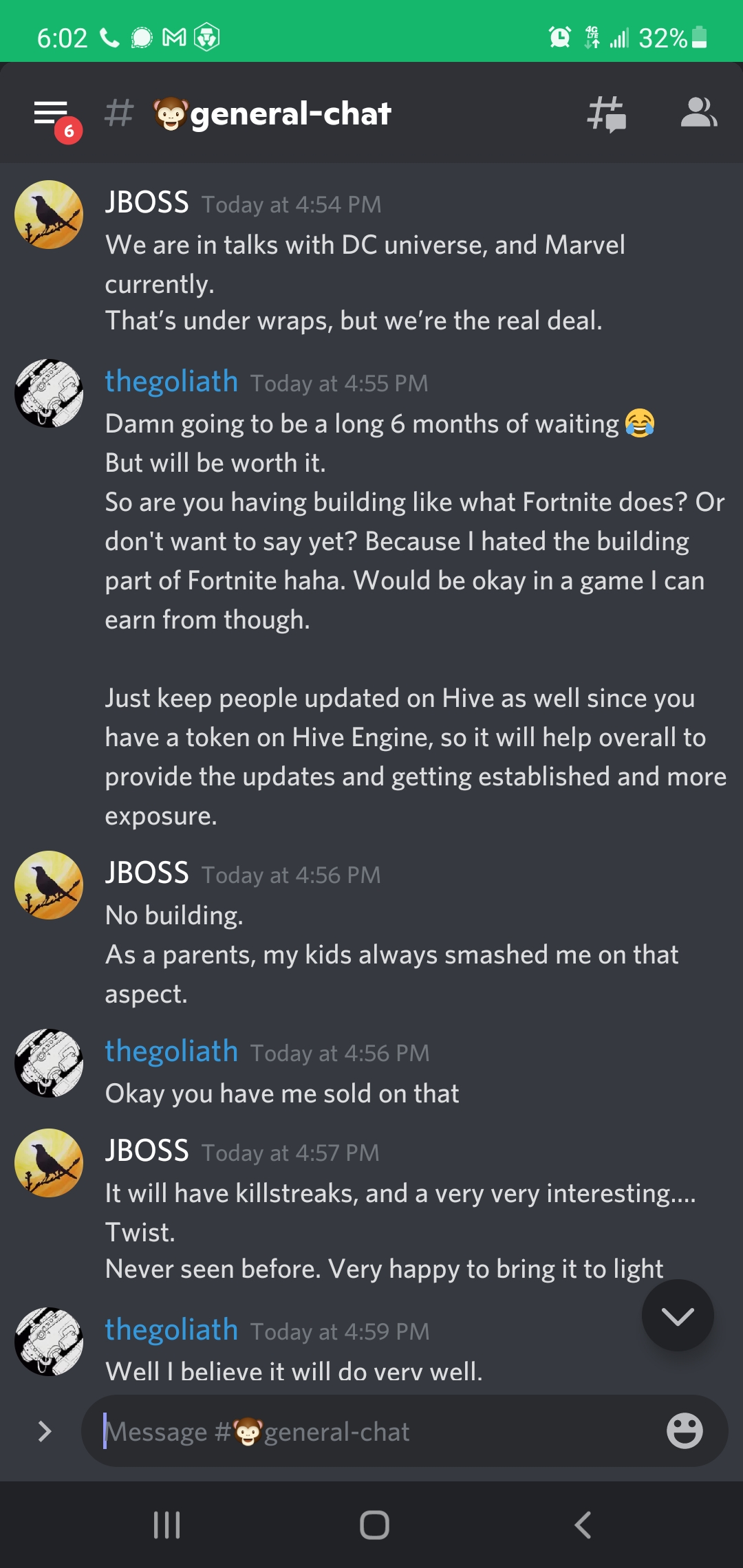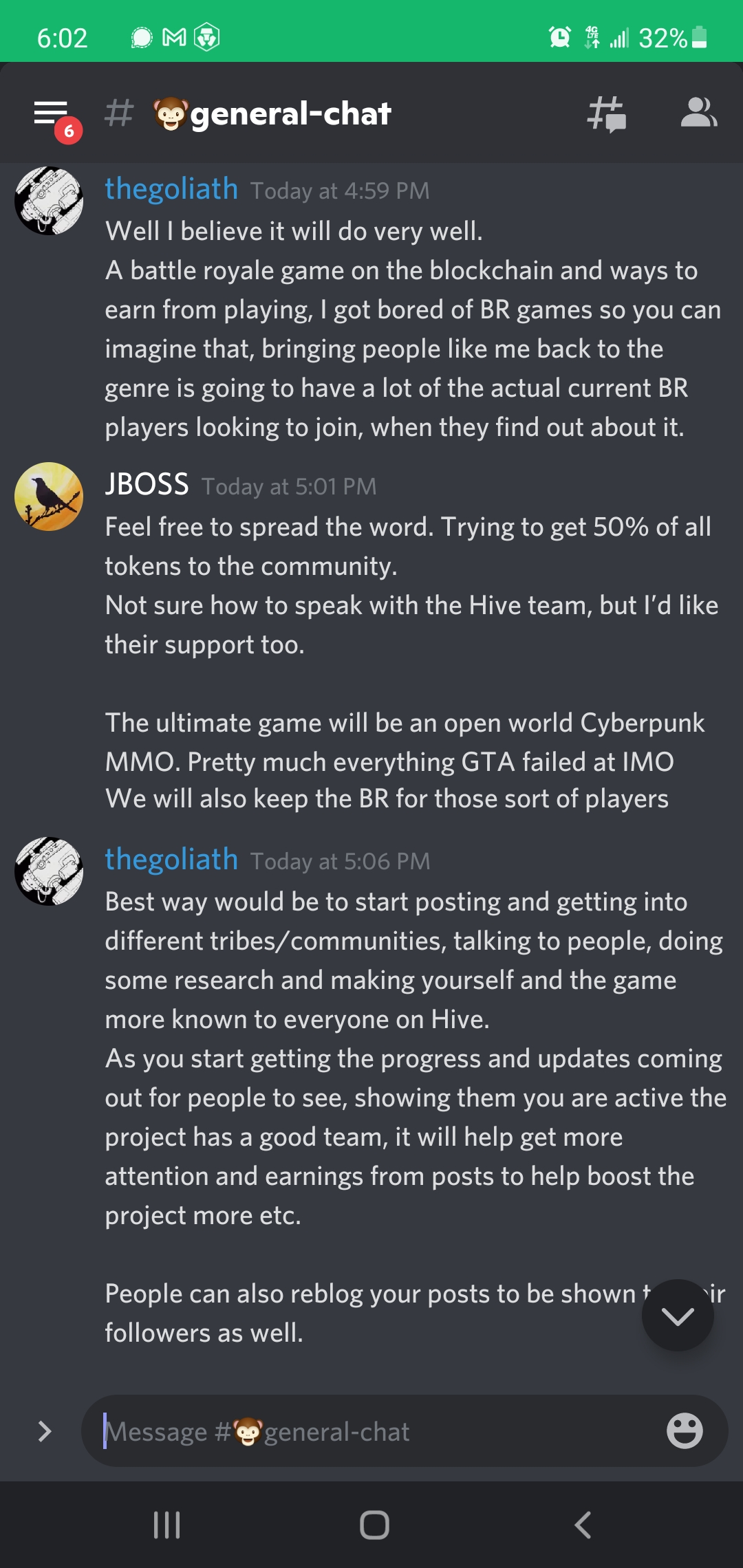 Get in the conversation
https://discord.gg/WV9mMZTs
---
---