There is a Storm Coming Splinterlands

The Calm Before The Storm!
---
---
Pokemon & Yu-Gi-Oh grew slower! Are you sitting down?
Seat belt fastened? we are going to the moon folks. Splinterlands is about to become the next pokemon and all we need is somebody to develop a Splinterlands Cartoon series. Imagine a Splinterlands movie? we can make this happen, how many of you own shares of Legion M? I have a few and plan to send an email in suggesting it yet I want them to be bombarded with them.
Here are a few links around the world that cover Splinterlands as a market leader with unprecedented growth incase you do not believe the hype
Nasdaq
Coin Market Cap
Alt Coin Buzz
dApp Radar
Asia Crypto Today
Arover
Coin Genius
Crypto Tract
Publish Ox
Defi Everyday
Zen Sports
Smart Liquidity
Crypto Ticker
Daily Coin
Coin Speaker
Tech Telegraph
Investing
China Houston
It's Blockchain
European Gaming
The Coin Insiders
Cryptocurrency News
Globe News Wire
Crypto News Book
---
Investor and/or Player
Now lets prove I am an investor and not a "good player" as a matter of fact I challenge anyone to prove they are worse. See my losing record below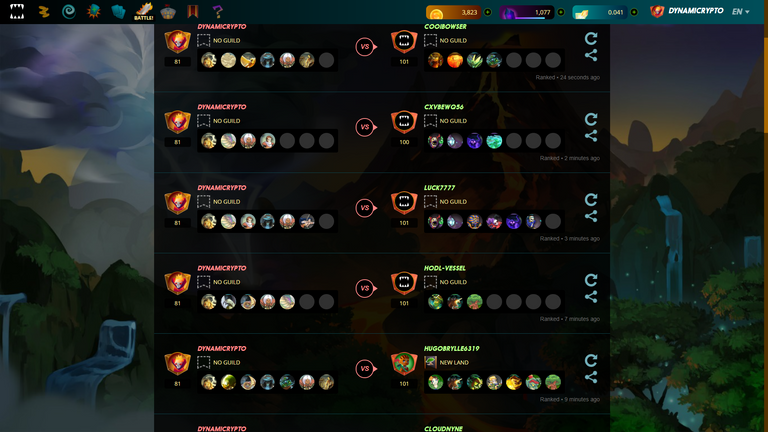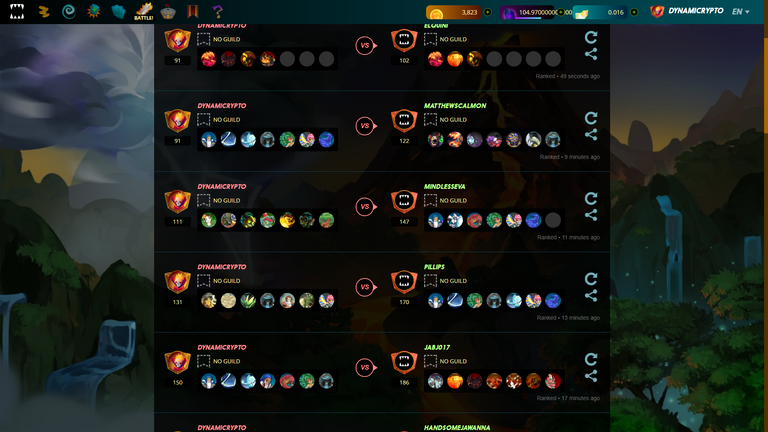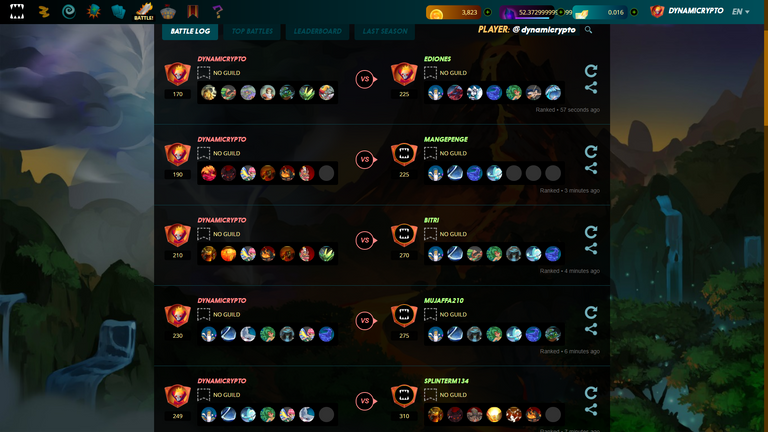 As an investor I do try to play to learn what cards are better to buy and rent as well as where to put capital to maximize on airdrops. While DEC pays the highest % apr of SPS it does not grow like cards, SPT or SPS do which all pay SPS airdrops also. Then there is land, totems and another aspect to the game yet to be discovered.
Now lets take a look at some more recent rewards utilizing the quest potion which costs around $4 each.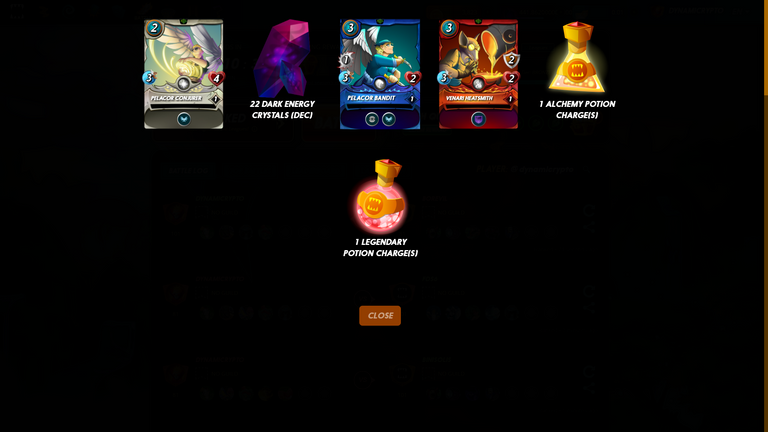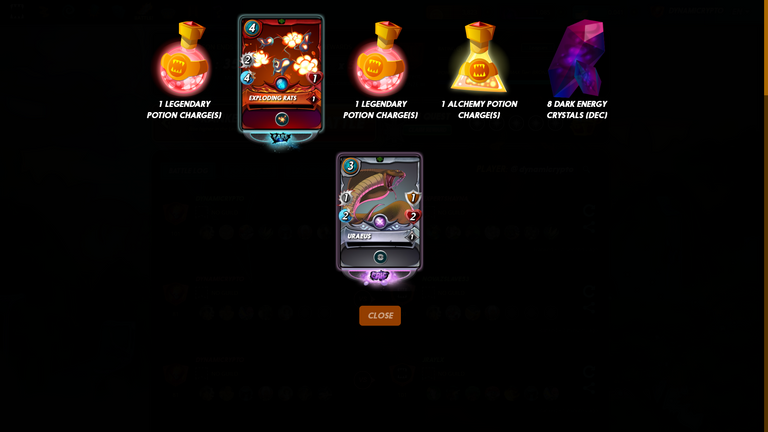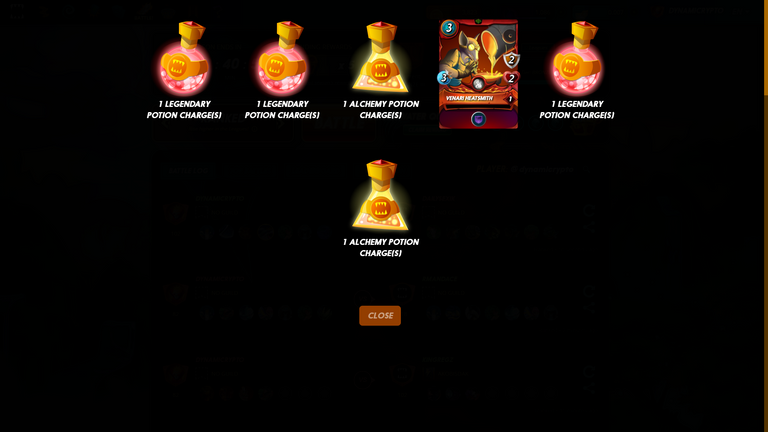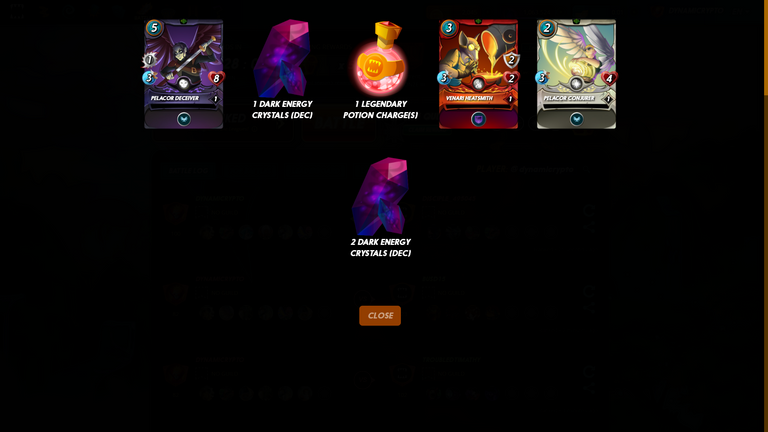 It is my experience that $4 a quest potion is not worth it today yet years down the line the cards value maybe well worth it just not for some time. And now lets take a look at my card collection as I am starting over after selling most for SPS, SPT, some NFT collector cards as well as giving some to my son CJ @disciple-272764 who just started playing in the Philippines.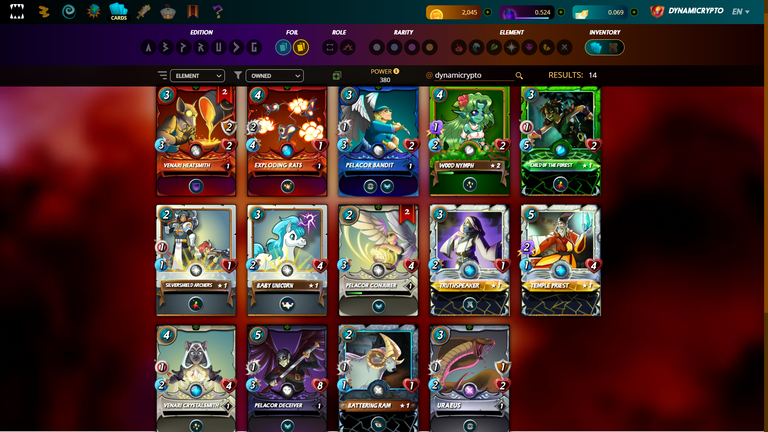 ---
Twitter
Twitter needs to be checked, @splinterlands has been banned with no reason yet suspicion of NFT competition being suspect #1 since Twitter just released theirs as seen in the aricle below
Twitter Bans Splinterlands
If you have a Twitter account please go post about Splinterlands. While you are at it share it everywhere you can, make a video and post it if you have time, every link and post and hashtag is counted in making things viral and we are on the cusp of a major change in the upwards direction!
---
Guilds
Are there any guilds out there recruiting investors that are still learning to play with possible room for more family to join? I do plan to have better cards, get some land and totems as well as have a few SPT & SPS staked.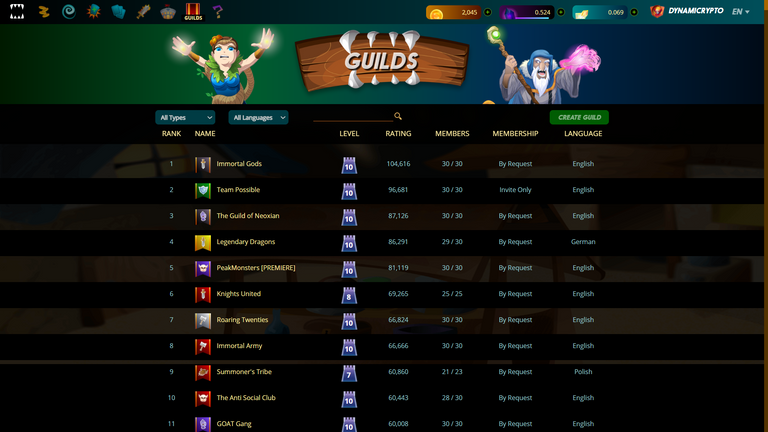 Thank You! please comment and reblog if you found this useful
Splinterlands NFT Collector Card Sale
---
---