Poison Battle: Saved by the scavenger!
This morning, I played a Silver III match against an opponent in a low mana battle with the Noxious Fumes battle condition. With only 16 mana to work with, I decided against going for a Water Splinter deck so that I'd have a little more "bang for my buck" with Fire. Ok, I was also trying to nail my last Fire Splinter win for the daily reward chests :)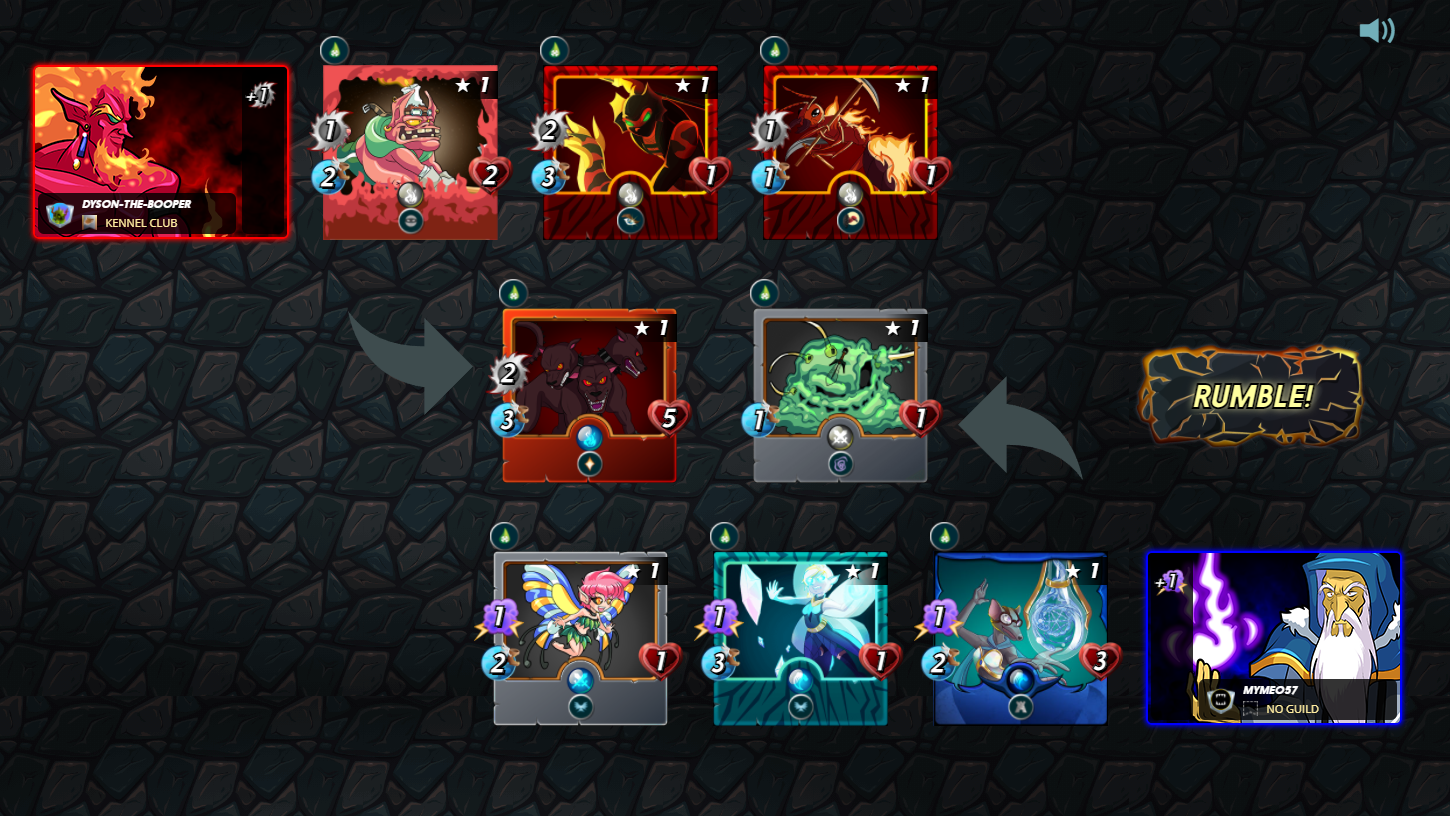 The first round destroyed by frontline Cerberus right away, it melted quickly the 2 damage magical barrage from my opponent's Enchanted Pixie, Ice Pixie, and Venari Wavesmith. Meanwhile, my Ant Miner was collecting the benefits from the carnage on the battefield...each additional death through combat or noxious fumes simply added to hit points of my faithful little worker Ant.
My cards did a pitiful amount of damage against the Water Splinter deck, but they got their revenge once the poison took effect.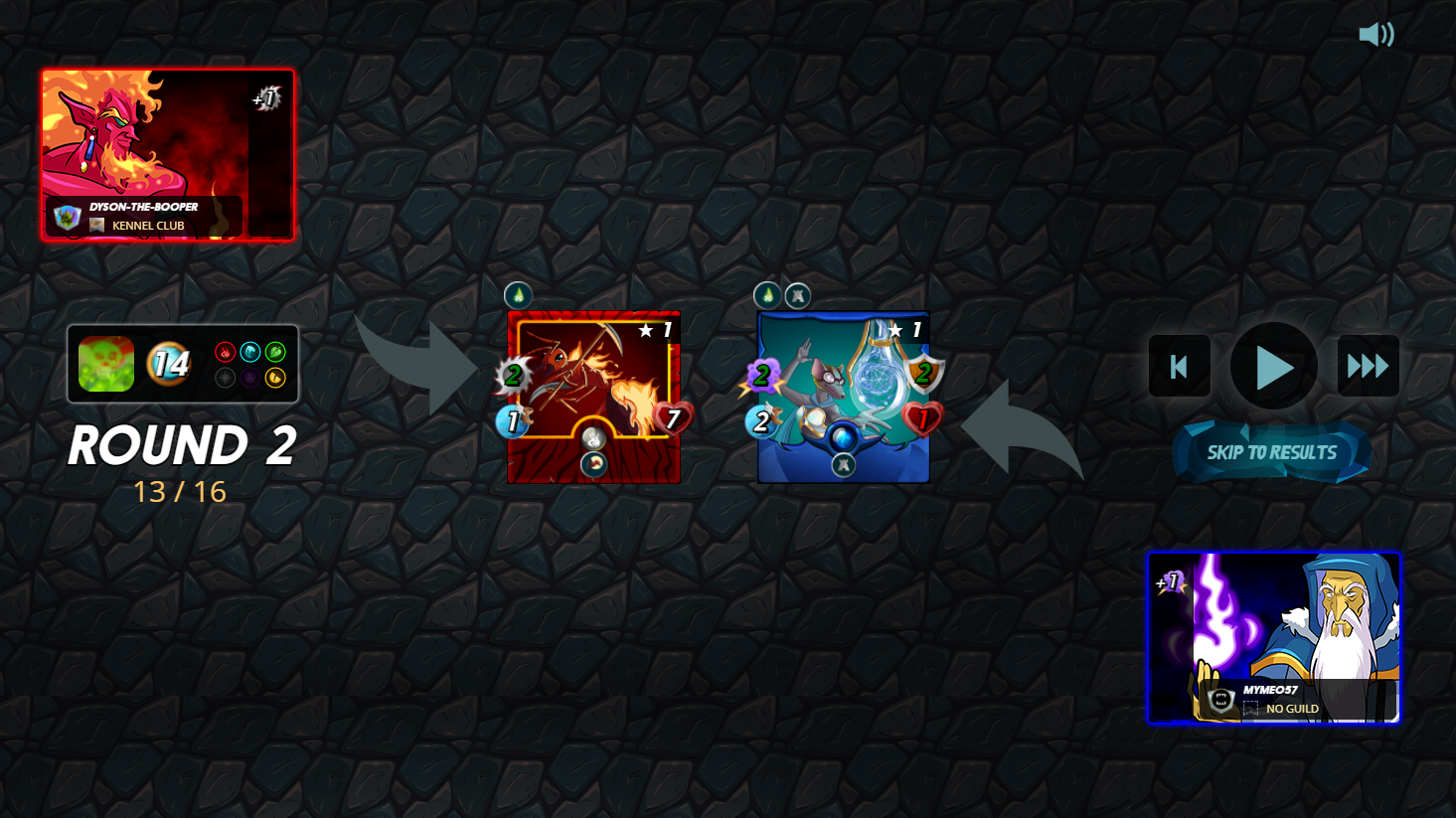 That cheap 2 mana Ant Miner went from 1 health to 7 by the time it needed to face down the Wavesmith. I barely squeked out a win with this setup, but I'm still impressed with the potential for Scavenger ability to snatch victory from the jaws of defeat.
Have a wonderful day with lots of rewards and thank you for reading!
---
---