Take care of your guild, and it will take care of you
It doesn't really pay to be a loner in this game. If you can join up with a good group of players and contribute to growing a guild, you can eventually reap some nice rewards. The grind to build up the Hall, Arena and Store are what make or break new Splinterlands guilds, also spotty attendance and performance in the brawls.
We have been fortunate to have fairly full rosters for our brawls, entering ever single one that we can. Fortunately, we have placed pretty well in them. It has taken a few months of work, but we are finally able to cash in the Merits that have been building up. I ended up opening four Gladius packs from what we accumulated so far. This is the best card pull from today: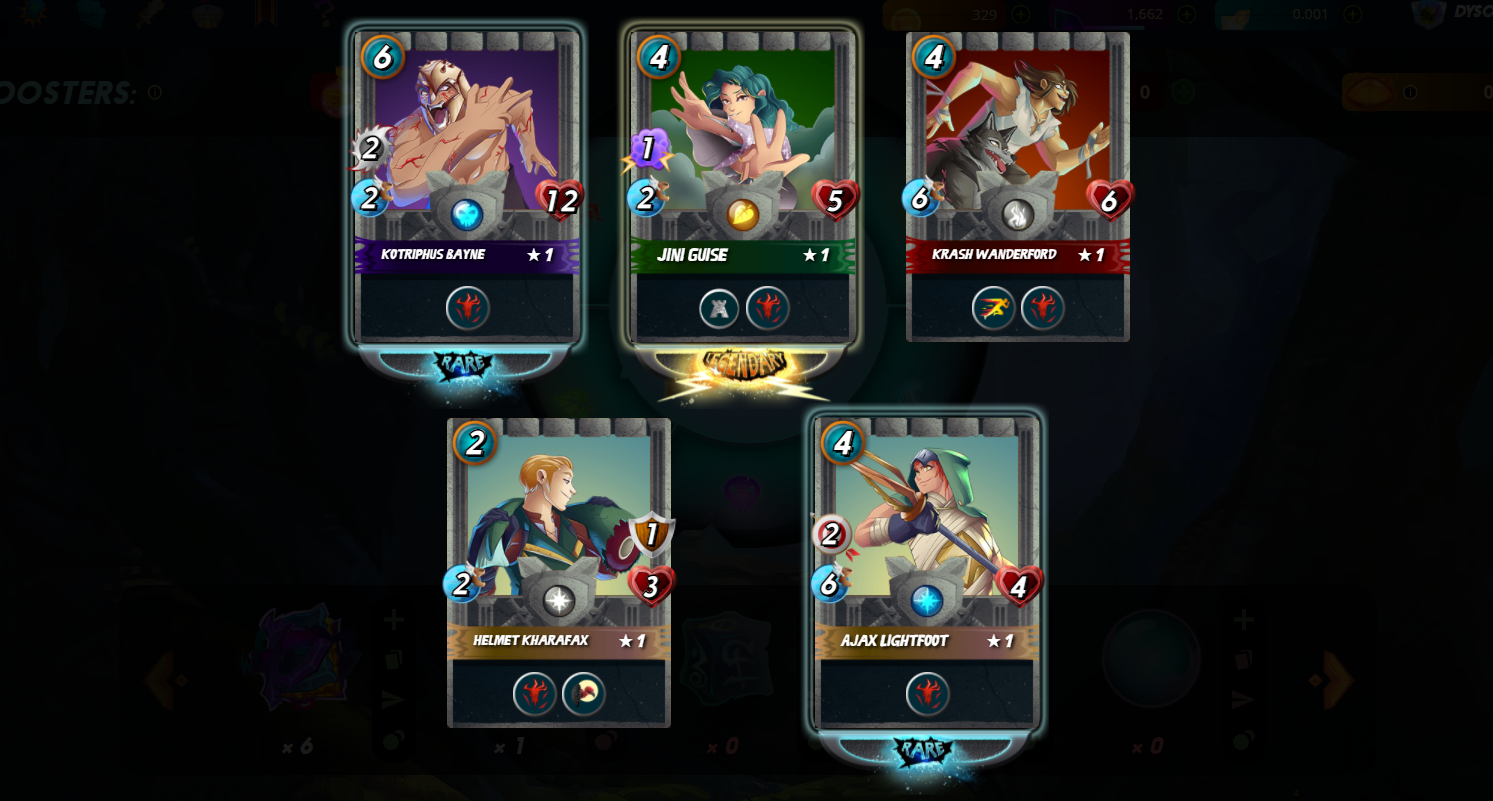 Two rares and a legendary! This Gladius pack awarded me over 1100 CP!
Higher leagues here I come!
---
---