Early-Bird: The New Way of Thinking for Splinterlands Curation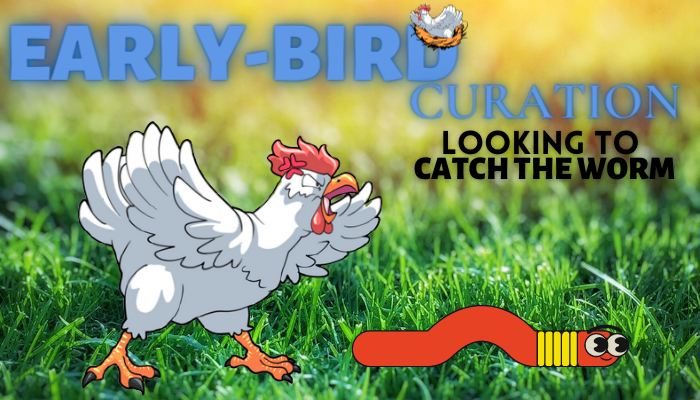 Welcome to the Early Bird Curation Service, where this Early Bird looks to catch the worm.
Mission Statement:
Early Bird Curation Service aims to improve the overall quality of Splinterlands content on the Hive Blockchain by ensuring the very best quality posts are rewarded for their contribution to the Splinterlands Community. This Boutique Curation Service is focused on positive and informative posts that cultivate knowledge, playability and strategic elements of the #1 Crypto Game - Splinterlands.

What we will NOT do:
Upvoting posts to similarly garner a reward is not what we are about at Early-Bird Curation.
Although we do value everyone's contribution to the Splinterlands' ecosystem, we realize that to push Splinterlands forward we must encourage people to write for the Internet and on topics people are actually looking for in mainstream media.
Therefore, we will leave the Art and Battle Posts (that do not include strategic explanation) to other curation services, whilst we focus on 'Medium' styled quality posts that have the potential to reach a broader audience in Google's Long Tail of Search
---
How Can you Help?
As @Early-Bird will be run as a non-profit service, the power it wields depends solely on the contribution from others that see a similar vision for improved exposure of the game.
Therefore, we are taking delegations of SPT Power to help improve the overall upvote reward we can give for each quality post.
And although we accept the first votes will be small we are hopeful this movement will grow and the message will become loud and clear - We want quality over quantity in the Splinterlands.
---
So what's in it for you? - 100% Profits Returned
As we've suggested we are running this as a not-for-profit. And aim to return 100% of the liquid curation rewards back to the major delegators.
But as this will be a manual process to distribute the funds we are looking at a minimum of 50K SPT delegations to qualify for a share of the liquid SPT earned for curation.
Payments to delegators will be done on a weekly basis until we can source a bot to manage the payouts.
NB: Any delegation under 50K SPT is welcomed and will be accepted as a gift. Thank-you.
---
Who is on the team?
Well currently @rosiew will primarily manage the manual curation process. She was previously a Monster-Curator who is now looking for more creative control of the curation process.
And @just2random has offered to provide a backup to cover the other time-zone so good content is never missed.
Additional curation team members will be added, once the service begins to blossom and more power means more quality content can be discovered and rewarded.
For more information on the curation guidelines, refer to this post: https://peakd.com/splinterlands/@early-bird/early-bird-curation-guidelines
---
Will the team get paid?
The team members will never upvote themselves directly and will rely on each other to decide if their content meets the required curation guidelines. (A maximum of 1 upvote per person per day)
It's not our objective to penalize team members for being a part of this movement as we appreciate good curators are often good writers and should be rewarded accordingly when writing about Splinterlands.
---
Final Words
Thanks for taking the time to stop on by. We hope you're as excited as we are about the future of Splinterlands, and this opportunity to start to curate the community into producing better quality content.
And just maybe the next time someone is looking for a crypto game just 'like' Splinterlands they discover us organically through the words we curate. (But more on how we can improve that later...)
If you have any questions feel free to leave them in the comments below.
---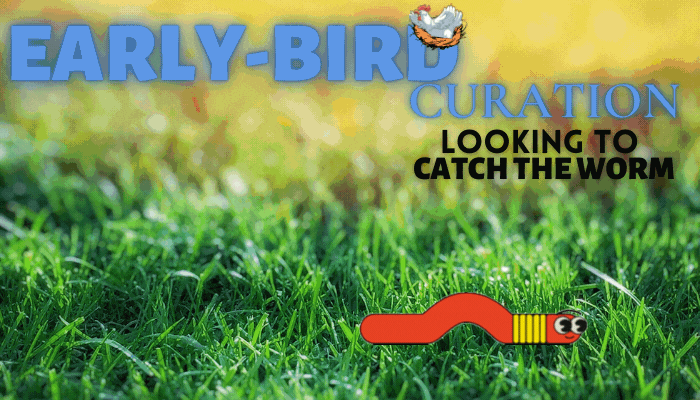 ---
---