Splinterlands From A Beginners Perspective
Hi guys and girls,
I just started playing Splinterland with my boyfriend @solaito and I am already hooked. I started renting some cards, I made a really good deal on mylor crawling (14 DEC) so I think I am lucky for that. Are there other cards I should rent to progress faster?
There are two things that struck me until now. When I play on my smartphone I almost lose every time and when I play on desktop version I am a lot stronger. I think playing with the smartphone app is a lot more dificult, do other players have the same experience about that? Also, I ALWAYS get potions from my chests so I am kind of annoyed about that. To vent about my frustrations, I even made an orginal meme about it...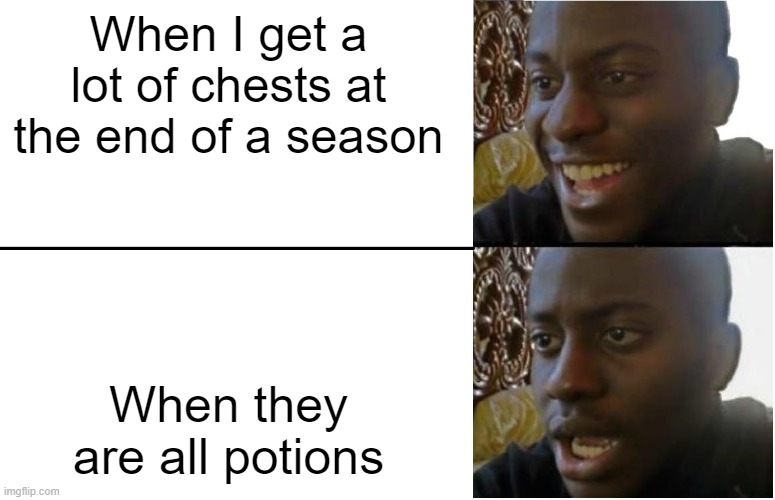 Best of luck to everyone,
Eclipsi
---
---