Sneaky sneaky quest strategies - Which Splinters do you Sneak with?
Last night, after a long day of work I came home and told my wife - we need to win 5 battles before going to bed. She said some translation of 'What?' - and I proceeded to show her all about my pro-gamer ways.
Sneak is a great quest - I enjoy it because I have several strategies that use sneak and I'm going to show them to you today.
The easiest one is my Malric Power Team - I use the Kobold Miner already, so if Power Physical can win the day, Kobold Miner fits right in.
Here's the Battle for reference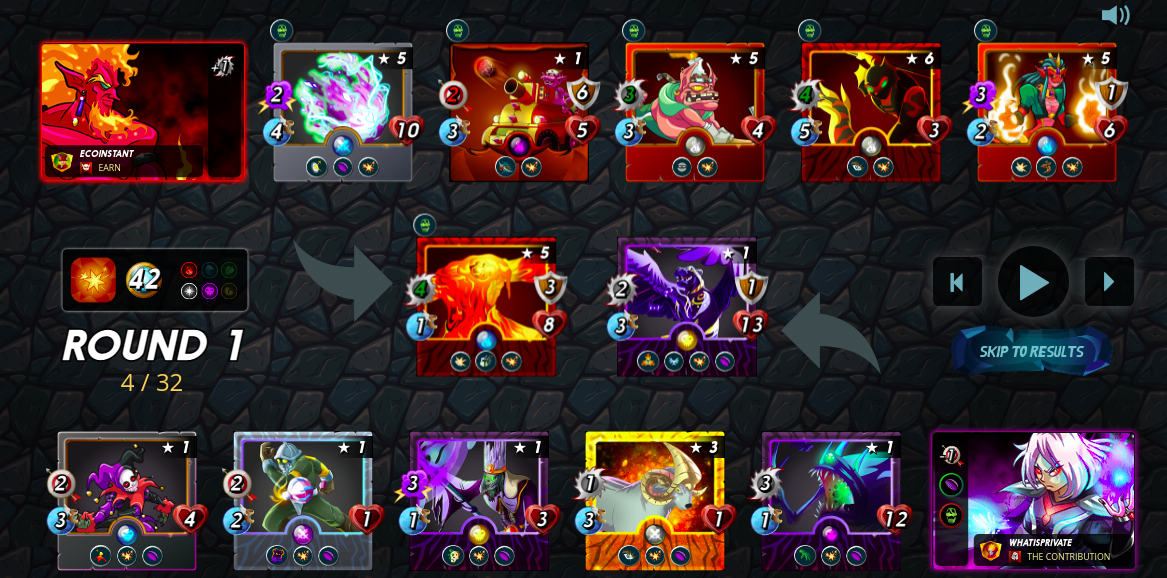 I used a bit more magic than usual, although you may recognize my Naga Fire Wizard in the back, I also put in a prismatic energy with both void and reflect as a secondary tank in case the magic got out of hand. As well, notice in blast battles that void/reflect in second position can do some very nice damage while resisting the lowered blast damage.
Against this melee/ranged heavy team, the prismatic energy gets its teeth kicked in, although it does seem to help the lich from getting even more health. Noticed the Lich is leeching life from both the initial shot as well as the blast shot! OP!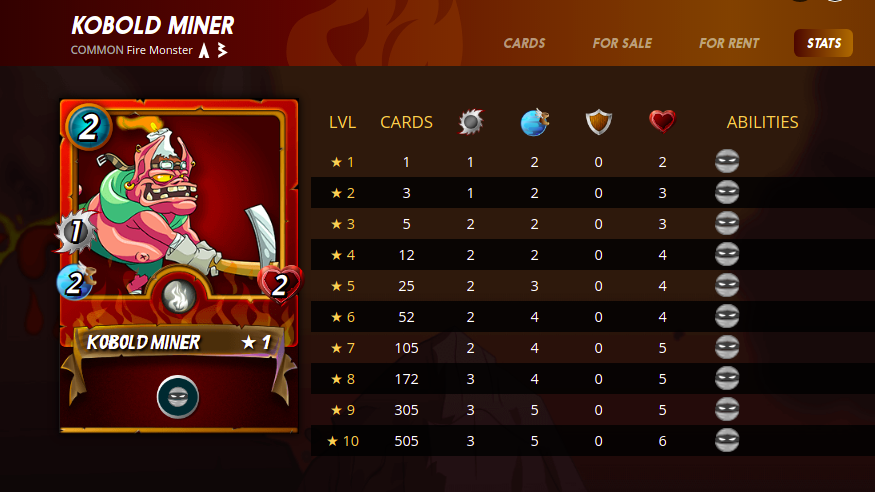 Notice that if you are going to use Kobold Miner in silver or gold it pays to get it to at least level 3, where it bumps to 2 attack. Combined with Malric or another inspire ability, that's 3 attack hitting the backline each turn - a monster sneak card for just 2 mana!
Another sneak set up that I really like in Gold is in the Green Splinter.
I figured the opponent would go to his llama, and I was correct! Even so, I didn't expect to dismantle it so easily - check this out!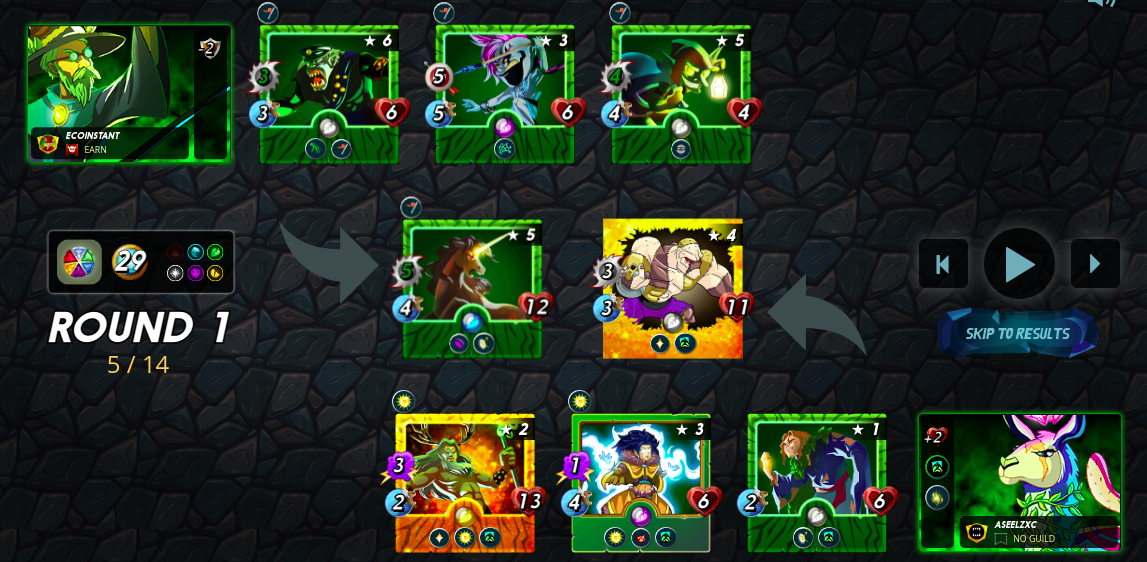 Again, a void/magic reflect combo! I love this unicorn as a tank, as long as the opponent is using magic it rocks!
Notice too my secret weapon, a lvl six Orc Sergeant. This is the level that he unlocks inspire - which opens up a whole new slew of options for the Green Splinter.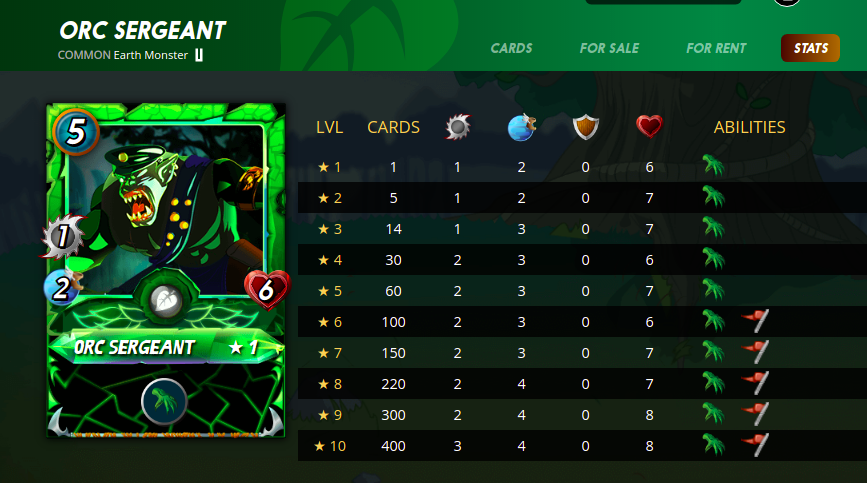 Goblin Thief on the other hand, our handy sneak monster for this Splinter, actually unlocks its +1 to attack at level 4, back in Silver League. I have a level 5 card, but reviewing the stats now I think I wasted about 30 bcx here since that +1 to speed is not all that useful after all.
I also think that shatter is overrated while using the Wizard of Eastwood, since he takes 2 armor off of all opponents. If you need more armor reduction, wizard of eastwood + sporceror's rust leaves all but the most armored opponents defenseless.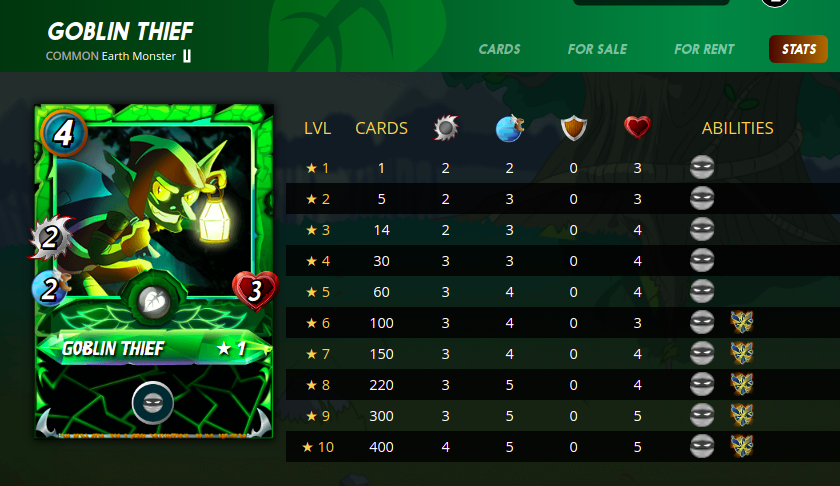 How about the Death Splinter?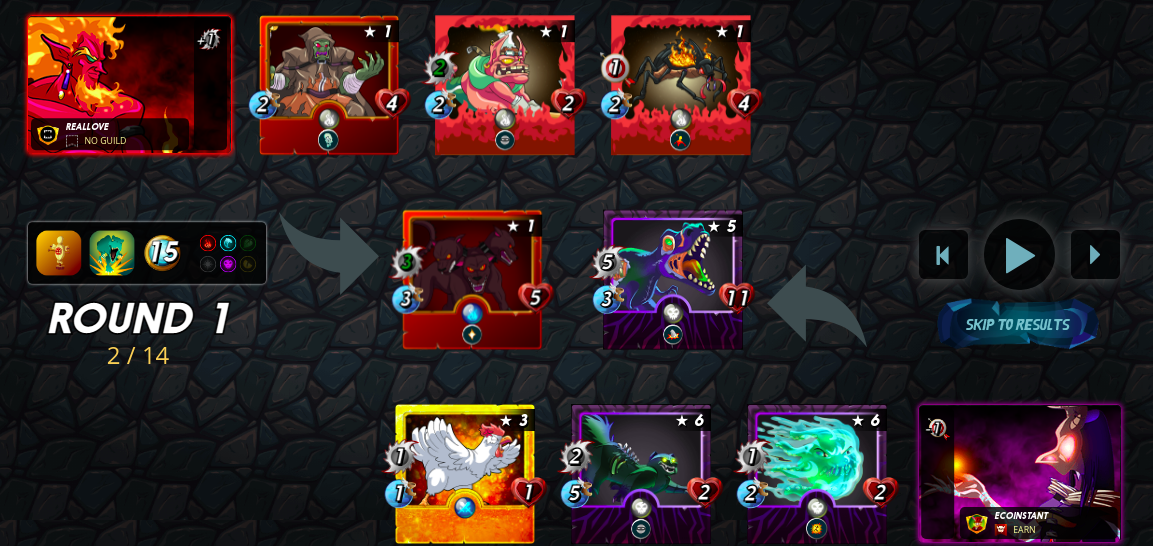 You may remember my beloved Death Splinter Strategy - Contessa + Undead Rex from my 12 tips post, well here it is in full glory on a stampede ruleset.
And this brings up an important point! The sneak monsters doesn't need to do anything effective or extraordinary in these matches - they just need to be on the team while Rex eats all the opponents!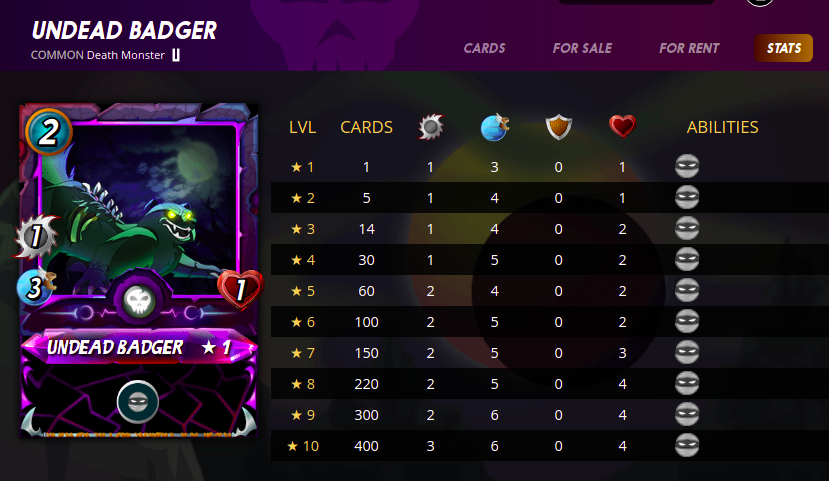 The undead badger here is another example of how maybe I didn't really know what I was doing when I was opening untamed packs. I started playing Splinterlands with the Untamed kickstarter, and I leveled up cards at first because I thought it was the right thing to do - not necessarily by careful analysis of the costs and benefits.
While I have a lvl 6 badger - a lvl 5 is practically the same card - and in this battle even a lvl 1 would have done the trick!
Analyze carefully any combining of cards you do for the real benefits before wasting money!
And just to show you another splinter - Camila can do it too!
Another hard fought battle I was thinking I might lose, against Mimosa everybody voided team. Luckily not too many of my strategies use heal, so her affliction didn't affect me at all.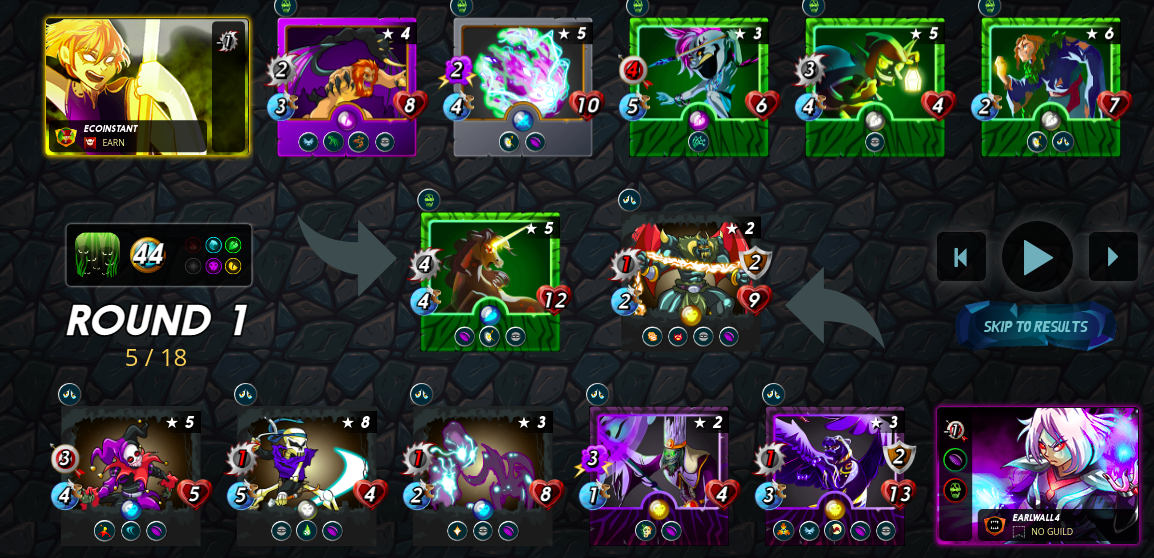 Failed Summoner's additional ability of demoralize, combined with Camila's gave the opponents a -2 to attack - this really saved me here.
Also - this was an everybody sneaks ruleset - Don't be fooled! - You still need a sneak monster in your team for it to count for the quest! Thanks again to Goblin Thief.
For all my time and effort, I did get one card for quest rewards - an epic one too!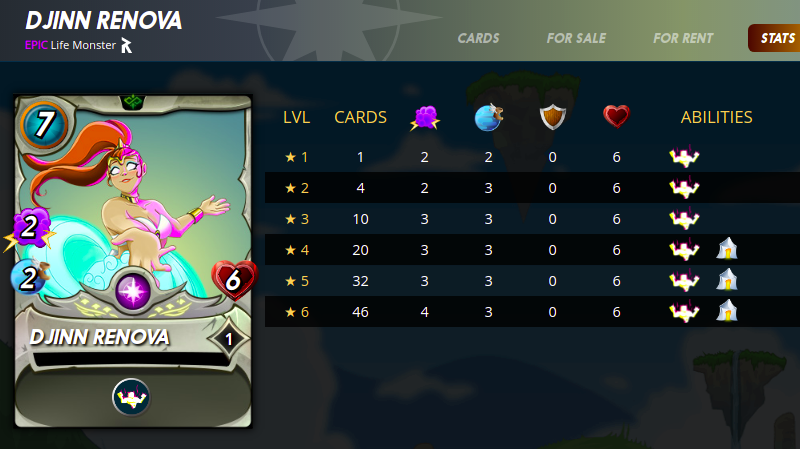 Again, I don't play much water or life splinter, so I am interested in your strategies for those! Or if you have additional sneak strategies for the splinters I showed - share them with me in the comments!
Today I got a water quest, and reloaded it and got the dreaded life quest. So I guess I'm SOL for the day until I can reload it again - I should have just stuck with Water and tried to pull out some wins with Alric.
Freedom and Friendship!
---
---