Splinterlands - Making decisions
After a long hard days work, I stumbled back to my cambuche and had a few minutes to click around on the computer. Splinterlands came to my mind, I haven't checked in in a few days!
And indeed there were 3 days of airdrops awaiting me. I promptly staked them to my account, I am getting bullish again on what splinterlands is doing, any project with this level of recognition and new players coming in is a good sign, but when you combine it with their lofty road map - I think we could have another bull run sometime in the future, or maybe we are in it right now.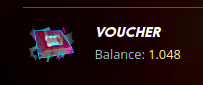 After 3 days I got a whole VOUCHER! Some people have said that vouchers have been nerfed, they are needed for the presale and for the first 2 million packs after that - so still quite useful at limiting the number of chaos legion packs anyone can buy. I think it would have been better to double the voucher drop rate and keep them in place for all 15 months, but we will see.

Voucher prices have been creeping back up after falling near 16 hive. I think there is still some life in this token in the short term, as there is less than 2 weeks left in the presale, and whales are going to want to compete for the top prize of making your own legendary summoner! (top 6 pack buyers). Let's see how high VOUCHER price can go.
There is a lot of talk in the Mavericks Discord about the last 12 million chaos packs selling out in minutes. People will buy them all at 4 dollars just because they know they can sell them higher later. That's still a few months out so we will see.
VOUCHER will continue to be airdropped though, and future uses have yet to be announced but have been insinuated, as the coolest stuff the team does will need Vouchers.
Have you done your part to support the BRAWL?
I had a decision, I could either get my teams in for the brawl, or try to do a daily quest. I am still back in Silver 2, since I fell from silver 1 the first day of the season. I could probably get some good win streaks going now, but I knew my responsibility was to the guild - let's get brawling!
I've managed to open up 2 gladiator packs so far, and the last brawl went very well, I grabbed 6/8 wins, but this round I didn't do quite as hot.

My one win, was with my epic gladiator Quora Towershead - I have her set back into the snipe position, so her heals can counteract any snipe damage, and she becomes a good back up tank, hopefully bloodlusted by then (although not in this battle).

My opponent just split up their damage too much, with one sneak and one snipe with his highest damage dealers.

After the first round you can see, we have taken damage all over, but their tank is about to be donzo. Unfortunately we weren't able to kill the Rusting Lava Monster before my protecting griffen was taken out by sneak, but we still stand strong. My unicorn got poisoned, but its going to manage pretty well being healed every turn.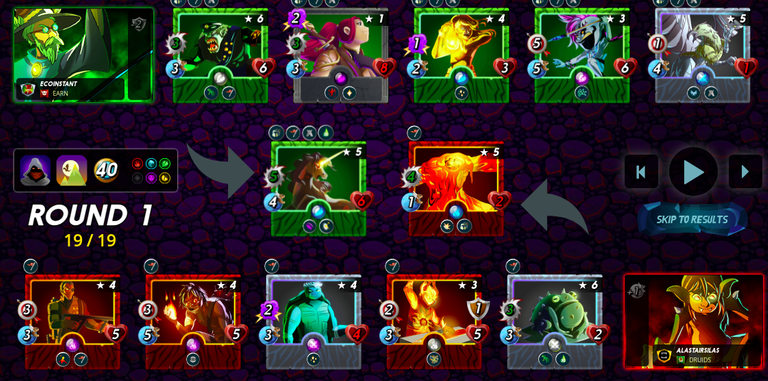 Once their lava monster falls, its a downhill battle for them, as their epic Ferexian General keeps sniping at my healer gladiator.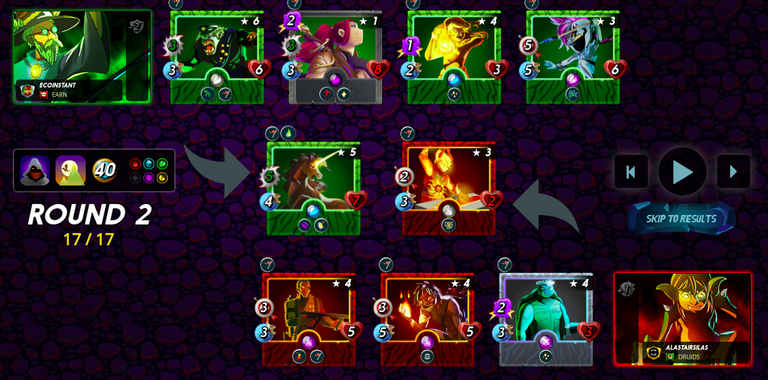 My orc seargent missed the Pryo sneaker, but by the start of round 4 its clear that my opponent has no chance, even with my unicorn poisoned.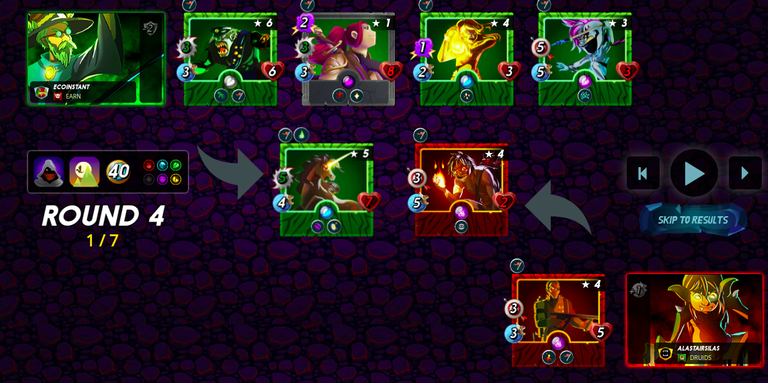 With that win alone, and the effort of my guildmates, I earned 375 merits towards my next pack of gladiators. Good thing too, because I have seen some absolutely devastating gladiators out there, that I don't have yet on my team!
Now I just have to find some time to play the season, usually just a few days of playing is enough to get up to the right league, Gold 1 is where I have been landing, but of course I am missing out on quest rewards in the meantime.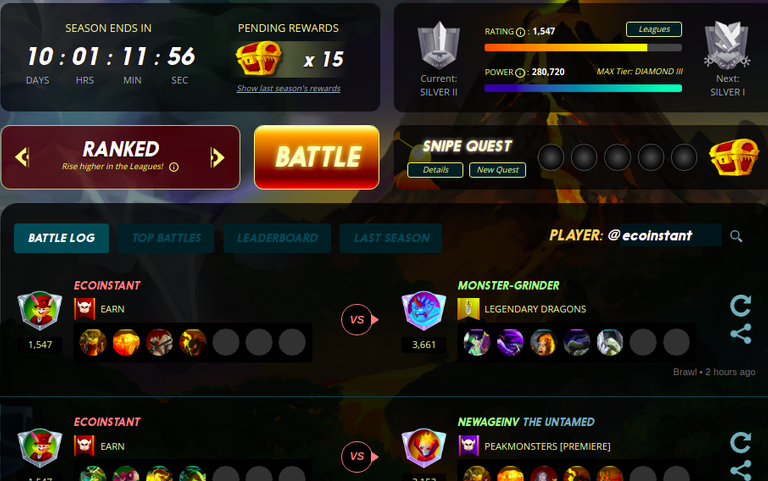 For me, its okay to miss a few days of maximum rewards, I have other things to do in my life, like road building and car fixing, but being able to sit down and spend a few minutes is enjoyable.
How about you? Are you able to maximize your playing of this game, or do you have to make decisions on which battles are most important to you?
Freedom and Friendship!
---
---