Swapping SPS on MetaMask Swap (Airdrop???)
I have been hearing about a possible airdrop for MetaMask swap, I'm not an airdrop hunter but trying things out has worked out pretty well for me in the past.
Who knows if their will be any free money, but I decided with @hotsauceislethal that the easiest and safest way was to swap some SPS there for a few days.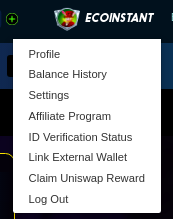 First I used the 'Link External Wallet' button on Splinterlands.com and then click on Binance Smart Chain.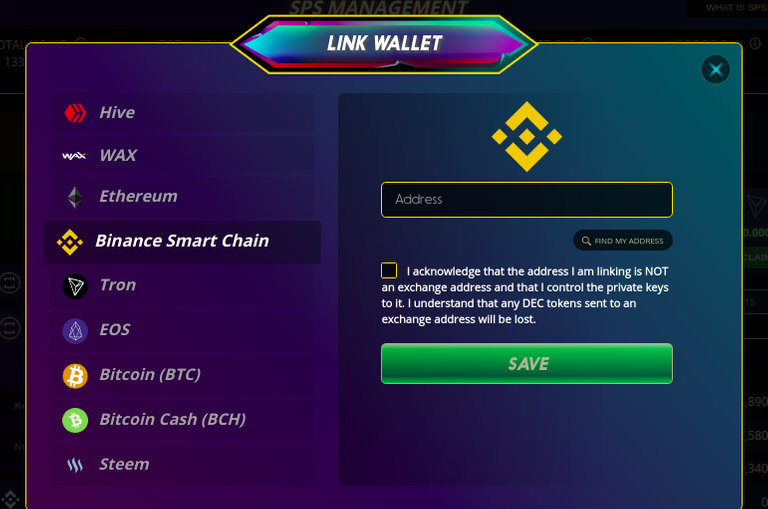 Don't link an exchange account, it has a warning right there. I copied my address from my metamask wallet. Then I clicked save, and the 'clear' button appeared.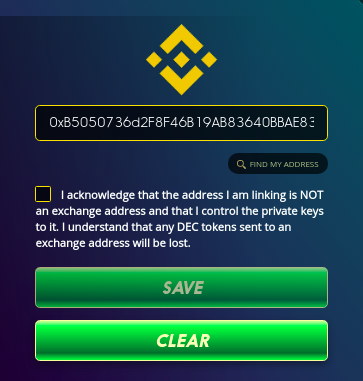 You may remember that I have decided to rent out most of my cards in Splinterlands, because I'm busy. I'm making DEC everyday from my rentals, and its going pretty good so far:

DEC has been holding stable at about a penny, let's see if we can get some BNB with it. Remember, to interact on BSC network, you need BNB to pay the fees (sigh).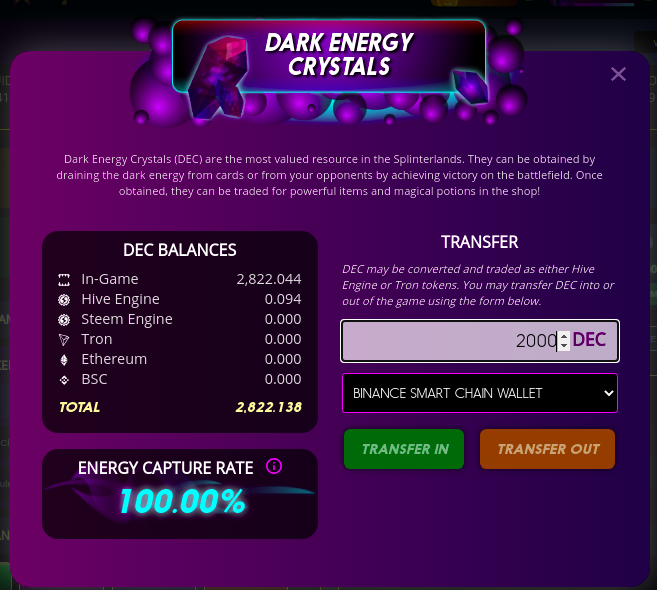 Splinterlands gives me a nice pop up message to confirm my BSC address. All you can do with these unweildy addresses is remember the last few digits of your wallet address. Another reason beyond fees that HIVE is superior, with human readable addresses.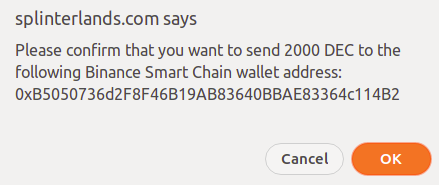 I also need to 'import token' to my metamask wallet, at the bottom of the 'Assets' tab. The DEC contract address is 0xe9d7023f2132d55cbd4ee1f78273cb7a3e74f10a, paste that in the box. DEC should automatically propagate and you can click 'Add Custom Token'.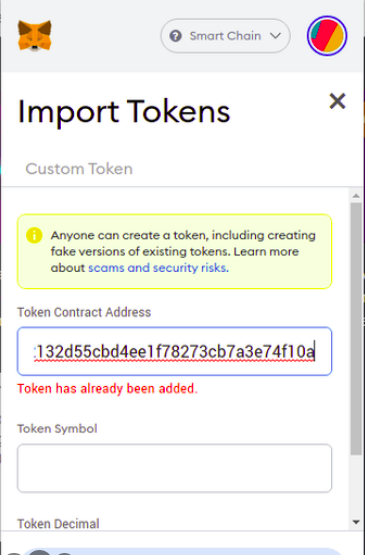 My 2000 DEC is already there waiting for me.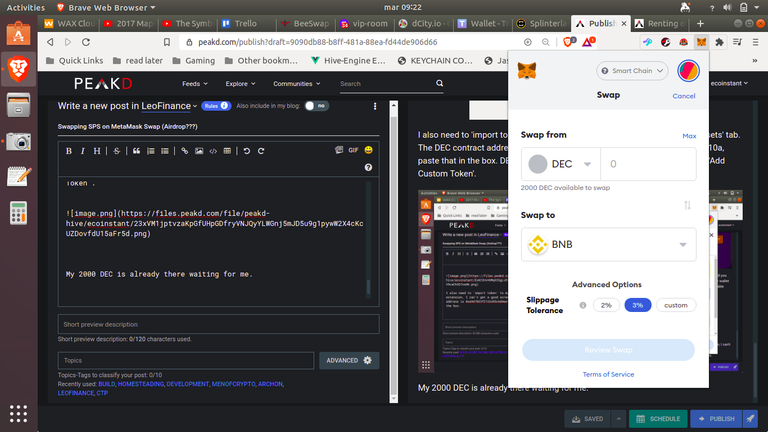 I try to navigate the swap. I want BNB, I have DEC. I leave the slippage tolerance at 3% and we will see what happens.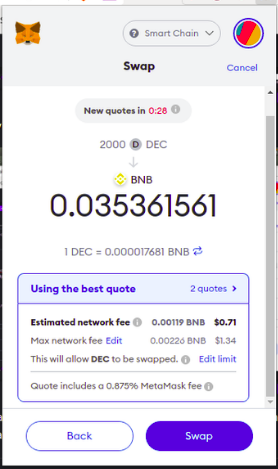 There are some fees, but it all looks pretty well explained here. First some processing...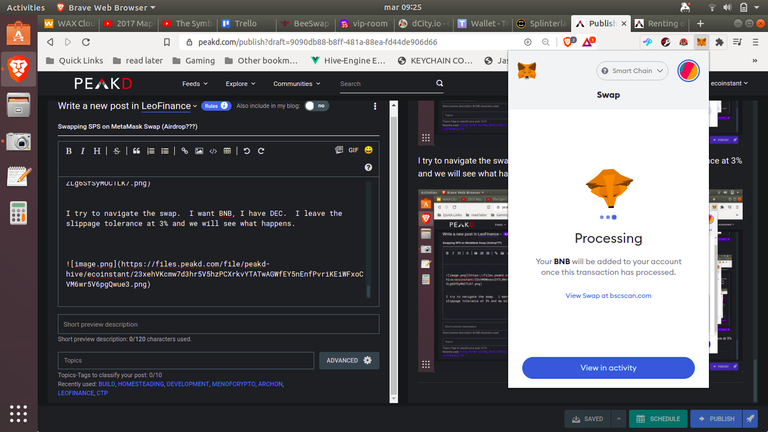 Then it's complete! I now have BNB in my wallet.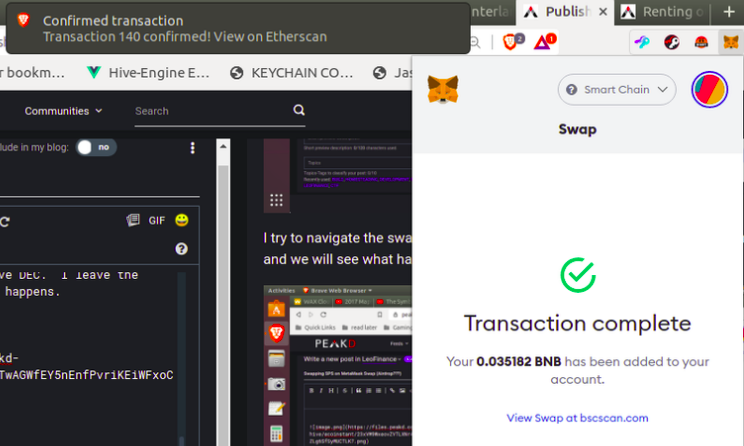 On the recommendation of @hotsauceislethal, I think I will use this a few times over the next week or so. If there will be an airdrop, two things are certain. I want some, and they will make it harder than any address that used it once.

Lethal gives lots of great tips and facilitates great discussions in his VIP discord. His VIP membership tokens are available for sale on leodex.
Freedom and Friendship!
---
---