Flesh Golem Battle Breakdown l Social Media Challenge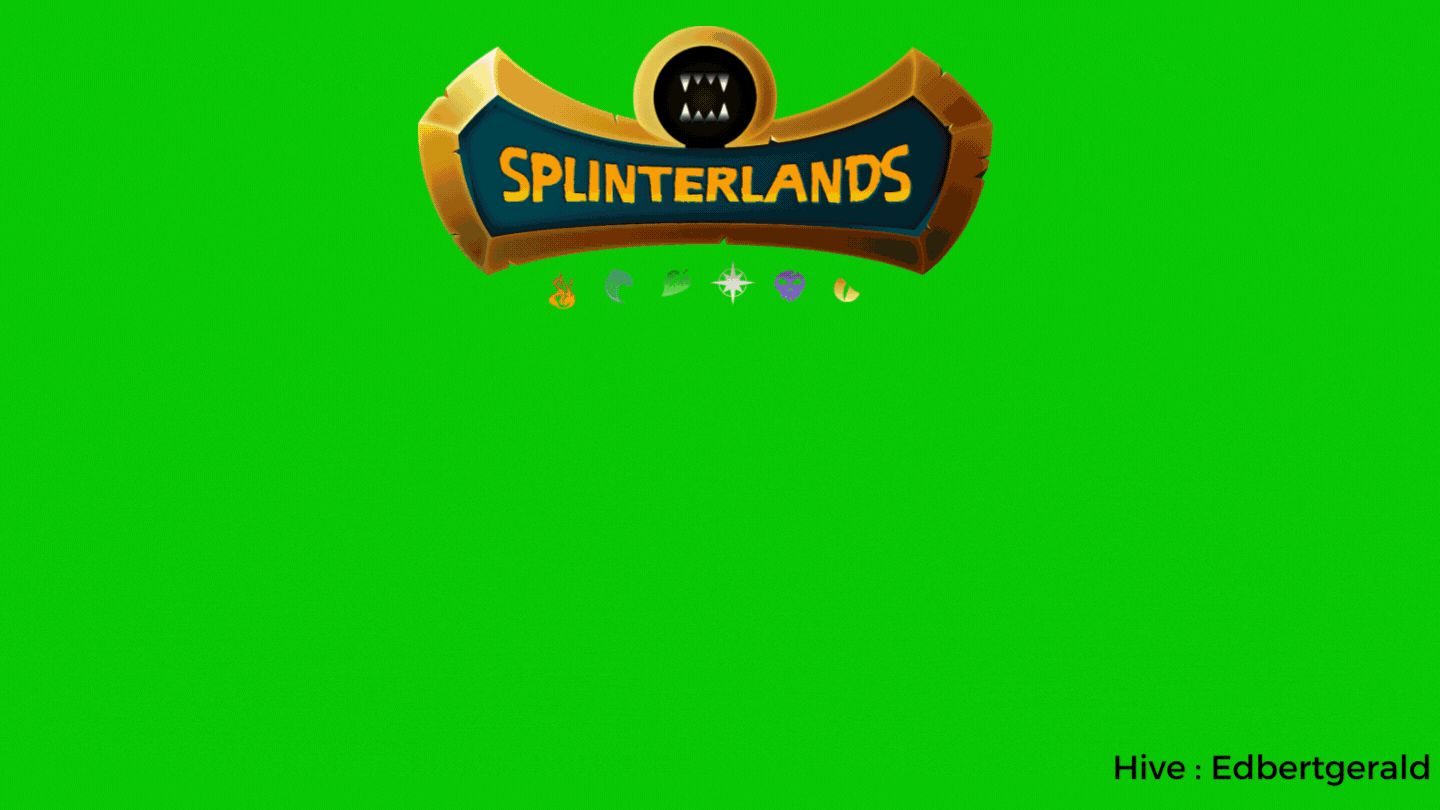 Intro
Hello everyone hope you have a good time today. This post will be dedicated to Splinterlands Battle Challenge and this will be my first post in P2E especially Splinterlands. Hope my writing can bring you good insight and enjoy.
This time i will be bringing about Flesh Golem. One of the best tankers for Earth Deck especially in Low Mana Battle as its really tanky and have a lot of useful ablities so lets take a a look
Brief Observation
The ghastly Flesh Golems of Anumün reside in the damp root tunnels of the Elder Tree. These remnants of the lost tribes from before the Splintering have incredible powers of regeneration. Since they drink from the River of Power, the Flesh Golems each attack with the strength of a hundred men.
Sustainability is main focus of the Flesh Golem. With its Healing Ablities ,grabing it would be an overpowering tank with cheap cost at Bronze - Silver League. Giving your backliners more time to attack as Earth Deck are Magic Focused right now with slow Speed Monsters. Lets see how this card will perform.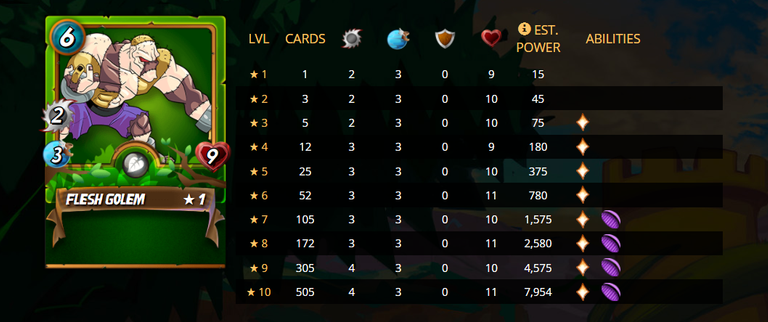 .png)

Rulesets

These are the ruleset for this match with 13 Mana that is Small Manacap and with all decks open and Normal Rules

Lineup
I usually use this kind of setup in these manacap as it really helps me to defeat my enemies in Low Manacap Battle.
Flesh Golem Lvl 3
Im using Flesh Golem Lvl 3 because it has 10 HP and Healing which really help me to tank all the damage involved to my Unit
---
Epona Lvl 1
---
Im Using this unit as a main Support because it has Strengthen abilities which helped my squishy unit become more tanky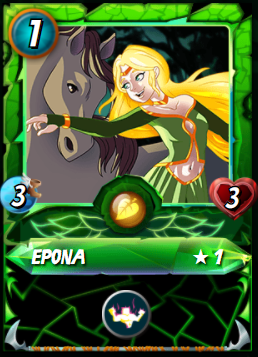 ---
Fungus Fiend Lvl 1
---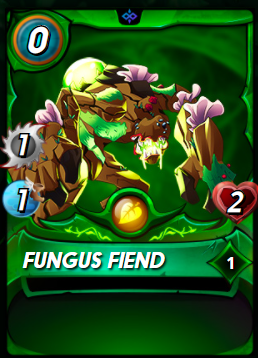 This Unit will serve as additional meatshield that help dampens up the damages inflicted to my units
---
Khmer Princess Lvl 1
This unit will be my main attacker to kill out enemy other units. Its magic damage will pierce through enemy armor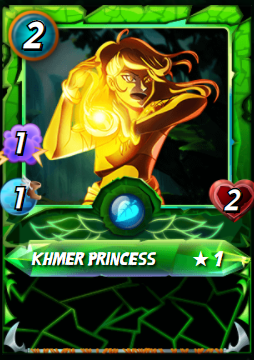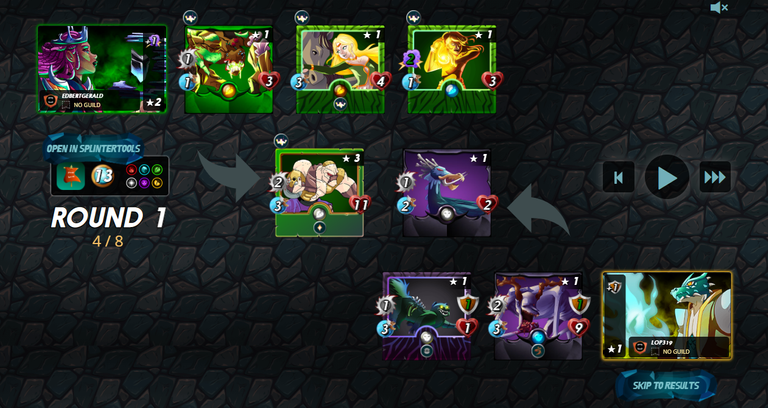 Round 1
My enemies is using Death Deck with Drake Arnak so it means sustainability focused
My allies were buff with Strengthened abilities
Battle starts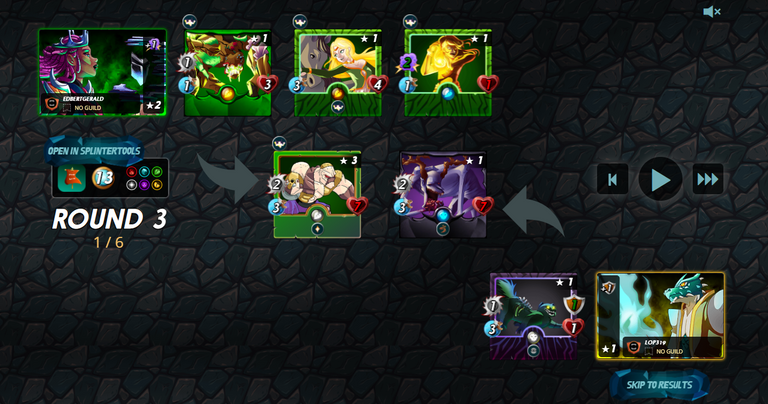 Round 3
Carrion Shade was managed to be eliminated by Khmer Princess
Flesh Golem still sustains the damage from thorns and Cursed Windeku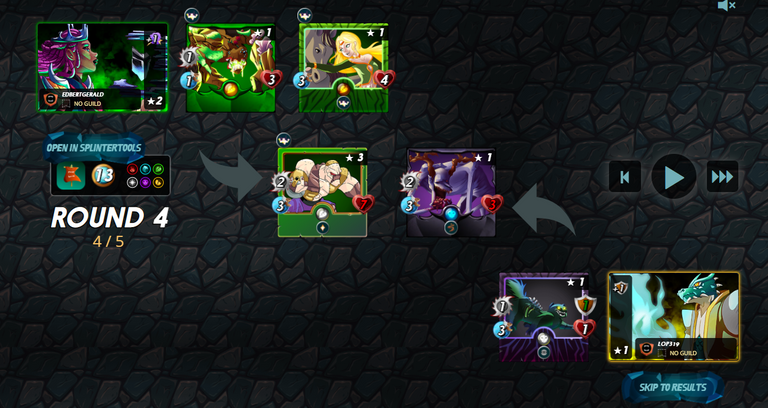 Round 4
All of my units were focused on Cursed Windeku
My Khmer Pricness was taken down by enemy Undead Badger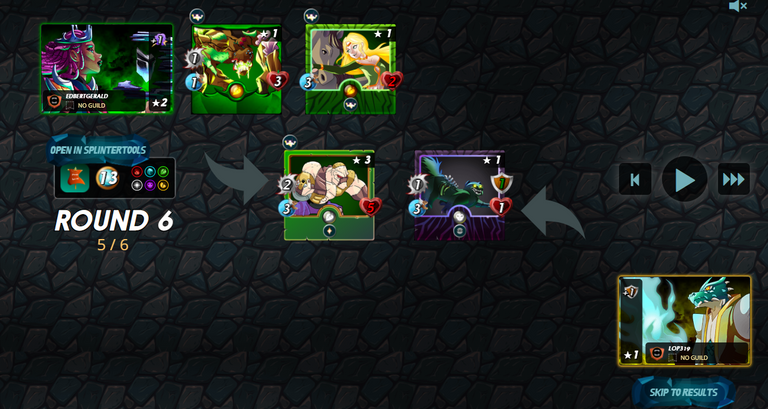 Round 6
Finaly after long battle Cursed Windeku was managed to be taken down
Undead Badger is the last enemy standing unit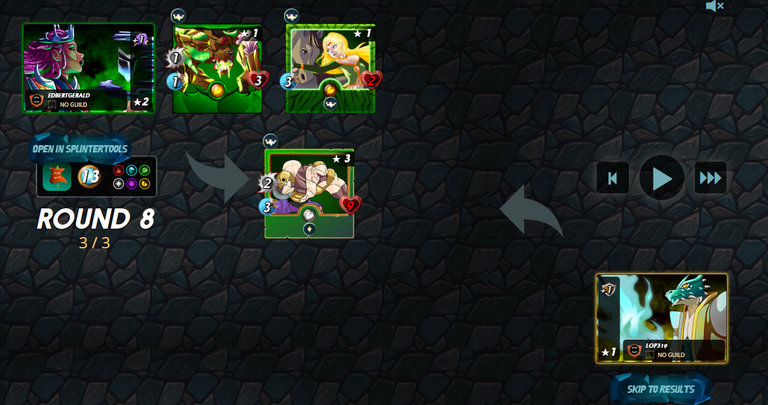 Round 8
All enemies were taken Down
Flesh Golem Steal the game and I got the Win

Strategy Breakdown
My setup is focused on Earth Deck with using Flesh Golem with the help from Epona to absorb all the damage from the enemy. Flesh Golem has really powerful abilities with healing properties that really help him to shine a lot in Lower Leagues
This is a viable combo in using Earth Magic Deck in my opinion. With using Tanky unit like Flesh Golem you can maximize your damage Output with other magic unit at the backline. Is it one of the best tanks in Earth in medium Manacap.

Flesh Golem Unit Breakdown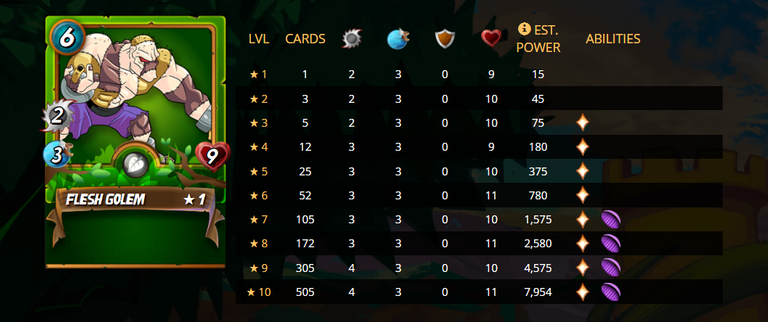 You can optimally use Flesh Golem at Lvl 3 because it has healing abilities which help in lower League such as Silver and Bronze so i suggest renting lvl 2 Summoner to unlock this ability
This unit has also Void Ablity at LVl 7 which will help at higher League such as Gold League giving this unit more sustainability against magic damage
Price wise this card has taken a downfall so its a good asset to buy because its price point right now. Reminding with the abilities this card have will help you a lot in the future. You can also rent it for cheap price to enjoy beating out your enemies and tries it out before settling out to buy
Pros
High HP
Quite Cheap Manacap
Stable speed
Strong abilities
Cons
Void only for Gold League
Weak to magic damage at Silver
Design not to attractive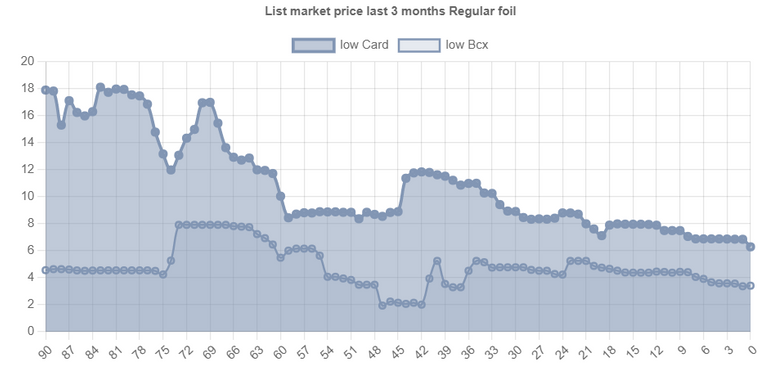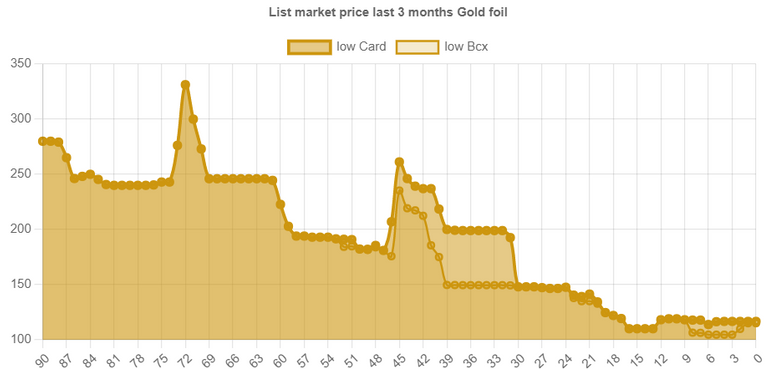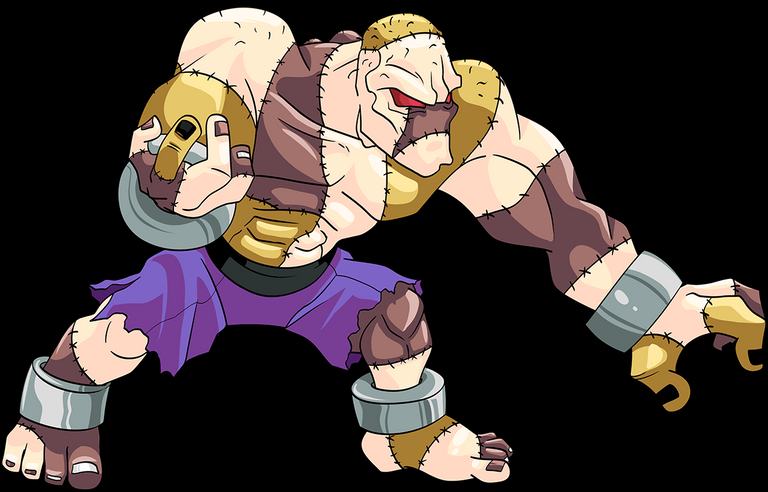 Final Words
This card is a must rent if you want to have a good time in Silver or Bronze League to beat out all the bots. Its price is quite cheap to rent so remember to maximize your game using this card.
Thanks for reading out my post , have a a good time
Credits
@splinterlands
Mr Flauwy - Dragon Divider
@splintertools
@splintercards
@canva - for Thumbnail editing
---
---