My Favorite Splinterlands Card - Mordeus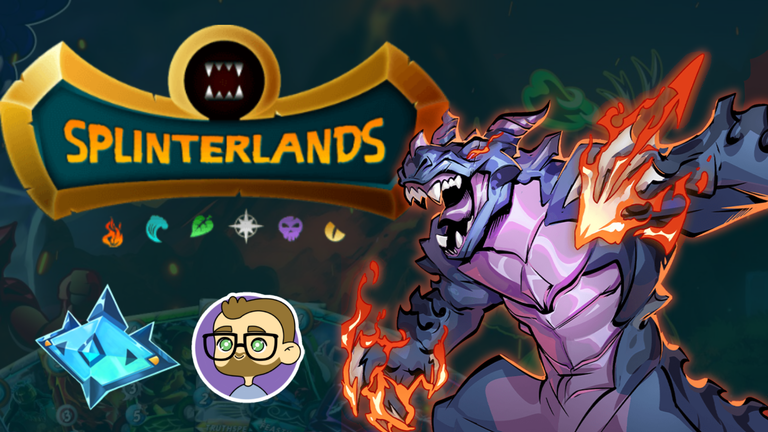 Hey Hivers,
Recently I bought a Riftwatchers Legendary Card, and I think it has become my favorite card in the game. On the downside, this card has low speed and life, but that can be boosted with the right summoner and other monster boosts. I'm talking about Mordeus, a melee monster with opportunity and high attack.
I like the design and illustration of this card. I also read the lore, and I like the concept. It is a very useful card in most scenarios, even more, when we get the blast rule. Here you can see an example where I won a battle using this card: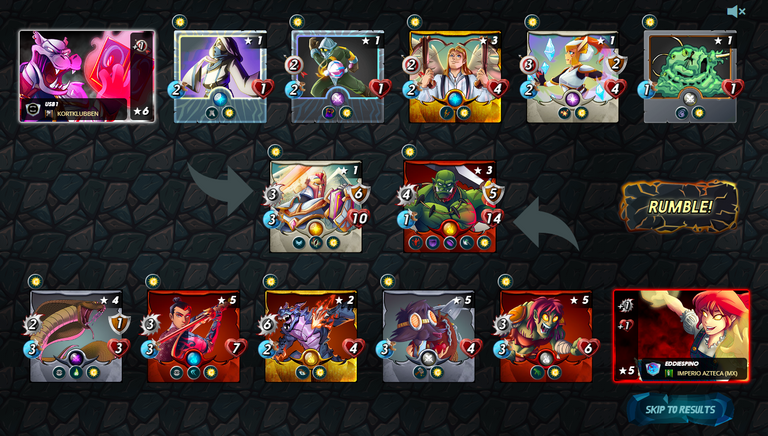 Link to Battle
---
These are the stats: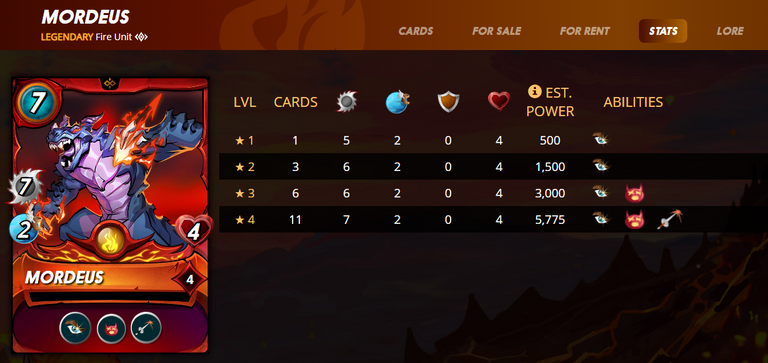 Reaching levels 3 and 4 will give you very good abilities, such as stun and piercing. This will let you destroy your opponents more quickly and effectively. Speed and health will always be at 2 and 4, but at level 4, the attack is very powerful. If you combine this card with Tarsa, you will have at least +1 Health and Attack.
There are less than 3,150 regular foil cards in circulation and less than 230 gold foil. I have one Level 2 golden foil card that I bought to hold and three regular foil cards that are still at level 1. I could combine them and make a lovely two cards, but two are rented, so it may be better to hold them in level 1.
---
Current market prices:
This card is very useful in battle, and even with the current market conditions, I think it has good value. The normal foil you can find it in $8.00, and the gold foil is almost $70.00.
Not financial advice, but I think this is a good card to hold for a couple of years until the Riftwatchers are printed out. If you get it in a pack, it would be better. What do you think of this card? Which is your favorite Splinterlands card?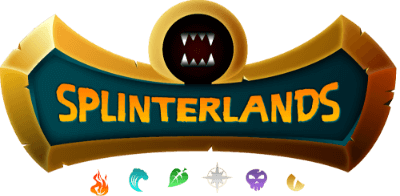 Image Sources - Splinterlands & Media Kit
---
---