Splinterlands Twitter Ban Makes "National" News Circuit
Someone's been putting in legwork on this.
A search for "splinterlands twitter" yields these results:
https://bitcoinist.com/twitter-suspends-splinterlands-from-its-services-permanently/
https://btcmanager.com/twitter-blockchain-game-splinterlands-warning-explanation/
https://revisesociology.com/2021/06/25/why-has-twitter-suspended-splinterlands/
https://www.coinspeaker.com/twitter-blockchain-outfit-splinterlands/
https://news.bitcoin.com/twitter-permanently-suspends-splinterlands-account-for-unspecified-violations/
Hive is back in the news.
Not in the way you'd expect!
This Twitter ban may end up helping us a little more than it hurt us. Funny how that works out eh? Same thing happened during the hostile takeover. We get attacked but somehow we can generate value from the attack. So weird... books will be written about concepts like this, as they are completely alien and can only happen within the cryptoverse.
The policy states, "You may not use our service for any unlawful purpose or in furtherance of illegal activities. This includes selling, buying, or facilitating transactions in illegal goods or services, as well as certain types of regulated goods or services."
The breach is unclear because the corporation does not sell financial goods, is a game platform, and does not create secondary marketplaces for its items that are supervised by the community. Even yet, with no prior notice from the platform of any infractions, it's difficult to say whether they were the culprit, especially given the large number of other users engaged in similar behavior.
When Splinterlands got banned I also checked their terms of service to see what the issue could be and found this same vague rule. It's clearly the one they are going with but with no warnings or explanation it becomes highly suspicious, which may be why so many news outlets have picked it up.
Though entirely speculative, Chris Roberts, Splinterlands' Content Director, pointed out the troublesome timing in a post published on Peakd. The company's account ban corresponded with a same-day decision by Twitter to unveil its lineup of NFTs for sale to its 60 million followers, making the suspension either a little suspect or tone-deaf.
This seems like one of the big reasons the story was picked up by so many outlets. The timing of the ban was ridiculous and clearly a conflict of interest. Twitter is publicly gatekeeping and the corruption is getting worse to the point of absurdity.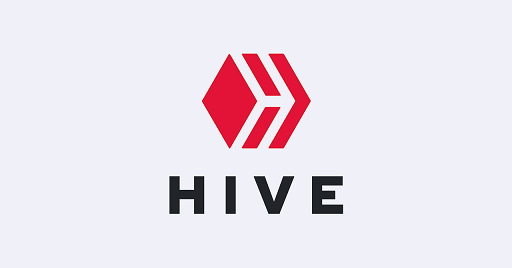 Members of the Hive blockchain community are no strangers to this type of censorship, and they are well equipped to not only survive it, but use it as an opportunity to grow their platform and attract even greater attention.
Splinterlands is built on Hive, the decentralized and censor-resistant blockchain that is also home to multiple platforms like Peakd.com, a haven for bloggers who may otherwise be a target for censorship on mainstream social media platforms. On the Hive blockchain, creators can share content for rewards in cryptocurrency with no looming threat of restriction.
The Splinterlands gaming platform was built atop the Hive Blockchain, a decentralized and censor-resistant blockchain that is also home to multiple platforms like Peakd.com. The Hive Blockchain and Peakd.com are particularly becoming popular amongst bloggers, as the platforms discourage the censorship of content or users in comparison to traditional social networks.
The incessant censorship of contents by big tech social media has stirred the clamor for more blockchain-backed censorship-resistant social networks. While these are yet to gain traction, there is an expectation that the blockchain revolution is billed to extend to the area in the medium to long term.
highlighting once again the need for more censorship-resistant platforms, like Hive Blockchain and Peakd.
Seriously? Wow.
So Hive is back in the news, and we get glowing recommendations and free advertising for the entire network. Thanks Twitter, ya dicks!
Shadow bans
What we have to remember about Twitter and other social media companies is that every time they outright ban or suspend someone they are going to employ shadow-ban techniques ten times more often to avoid the blowback.
For example, how do we know Twitter isn't throwing a bunch of the #Hive people into an eco-chamber where we get very little exposure to the larger network? There are some tools to check if you've been overtly shadow-banned, but at the same time Twitter knows how those tools work and have likely created even more ways to segregate communities that are untraceable.
Divide and Conquer
That's just the way it is it seems.
The thirst for control, power, and data continues.
Business as usual.
However, Hive seems to be breaking barriers.
Be on the lookout and ever vigilant.
Posted Using LeoFinance Beta
---
---