Beware o Scammers Part 2
I encountered another scammer and this time on discord. (First was on Reddit)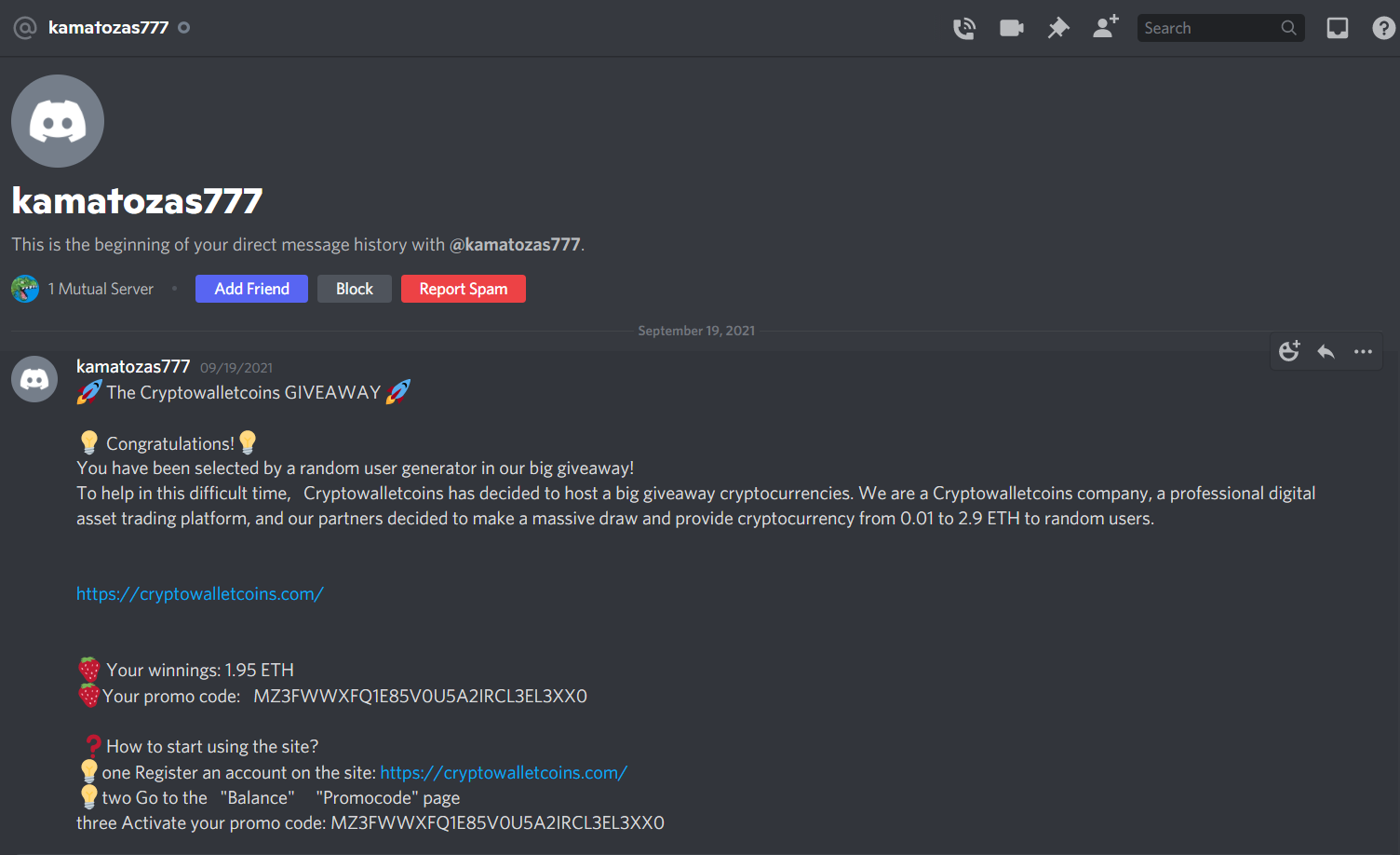 (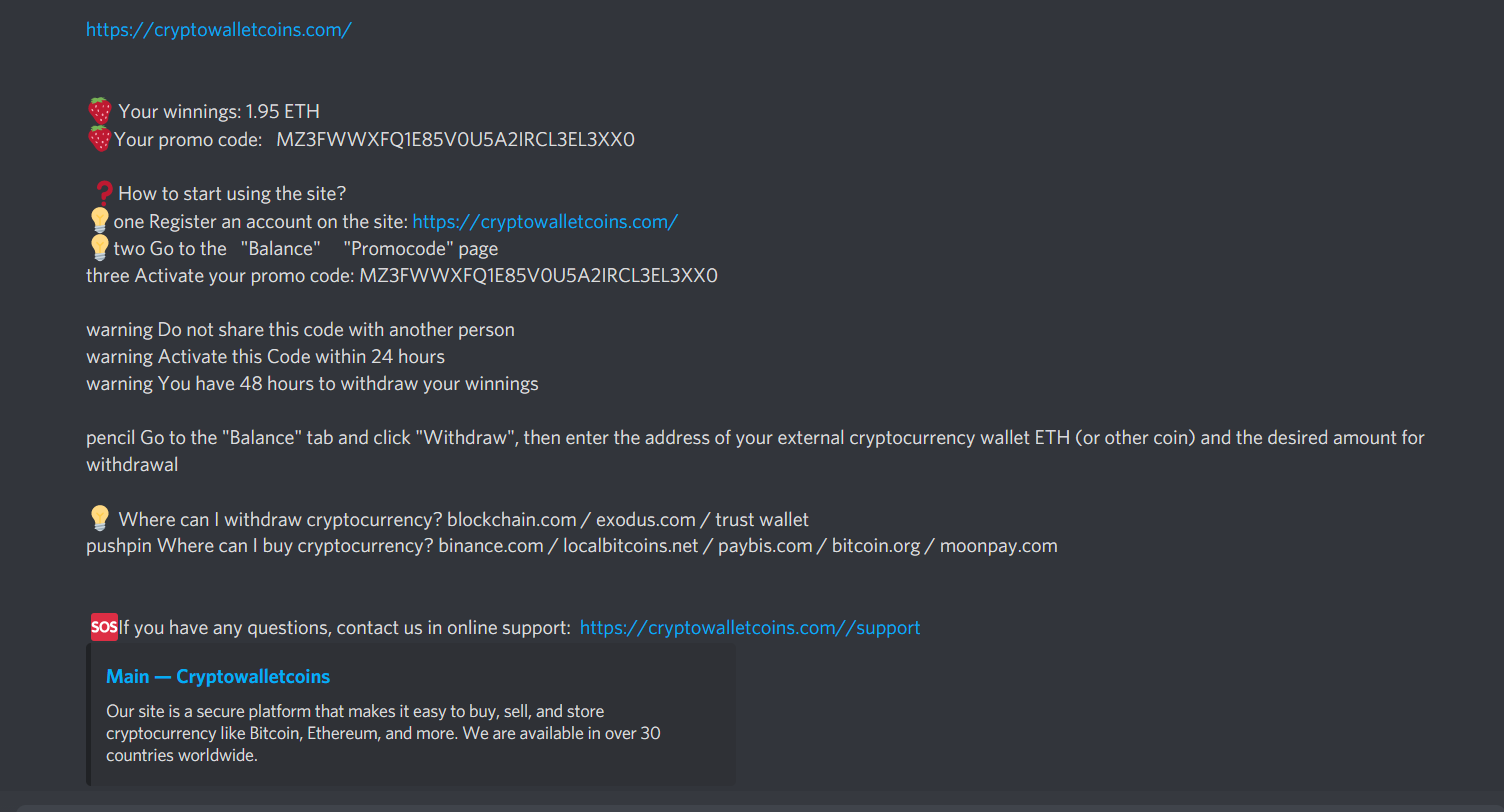 )
This time they have a website but when you examine it carefully, you can tell its a little bit suspicious.
If the offer seems too good to be true then, sadly, they probably are.
I took a couple of minutes to double-check the site. Visited the homepage or the 'About us' pages and read the text there.
But i could not find any contact information.
Reputable and legitimate companies will always list ways to get in touch with them; if the website doesn't have a 'Contact us' page, it could well be fraudulent.
If the site does have 'Contact us' page but only offers a form to fill out, be wary as this could also be an indication of a dubious website.
Any company offering goods or services should list a place of business, as well as a phone number or email address through which to contact them.
If none of this information is available, you should treat the website as highly suspicious.
Stay Safe GUYS!!!
---
---