[EN/PT] Splinterlands - Weekly Challenge! ELVEN CUTTHROAT.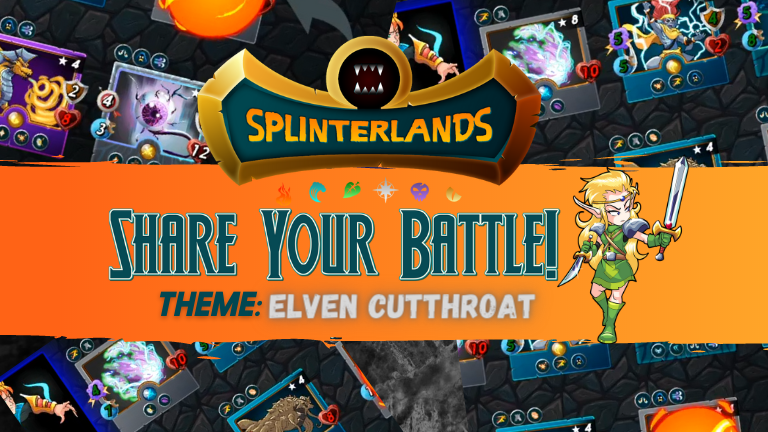 ---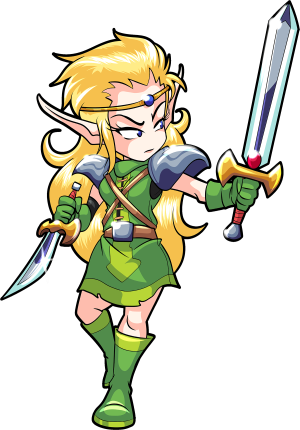 Hello Splinterlands community. How are you?
Today's post is about the
Weekly Challenge! ELVEN CUTTHROAT
---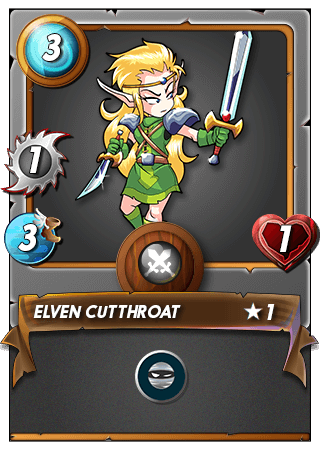 Cutthroat is a neutral card that we receive for free when purchased the spellbook.
At the starting level, she appears to be quite fragile as she only has 1 health.
But its speed 3 makes up for its use, as it is one of the first to carry out the attack.
---
Her abillity sneak skill will deal damage to opposing monsters who have chosen the last position bit by bit, she did that job really well in my battle of the week.

---
Being splinter neutral , it is a very versatile card and can be used in any deck.
I particularly like combinate splinter dragon, as they also have that versatility and the possibility to make the battle craziest.
---
| | The battle rule was Up Close & Personal: Only melee attack monsters can be used in battle. |
| --- | --- |
I used Cutthroat in a combination of dragon and earth splinters.
---
| I chose Djinn Chwala because her Thorns skill would make the enemy take damage for every attack performed on her. | |
| --- | --- |
| | Drake Of Arnak from the summoner to give 1 shield to all allies and make the opponent need to use one more attack on each card of my team. |
| I used Stonesplitter Orc because have the ability to retalliate and counterattack the opponent when hit. | |
| | And the Cocatrice was used in the last position because it has the ability to flying, so if the opponent came with sneaks, it would include the possibility of missing the attack. |
---
The result of this formation you can see below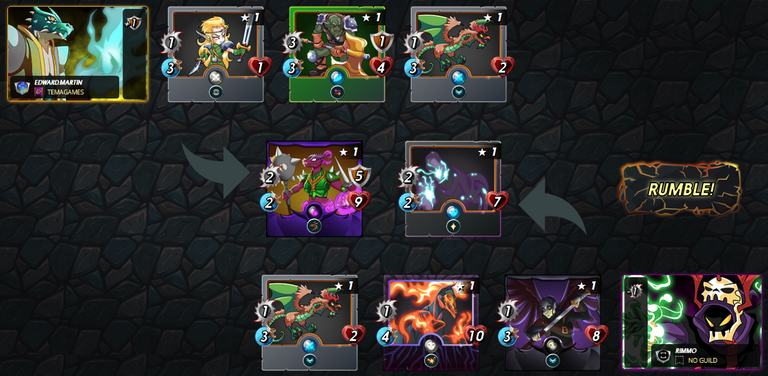 Images: Splinterlands

Still not familiar with Splinterlands? Click here and come have fun!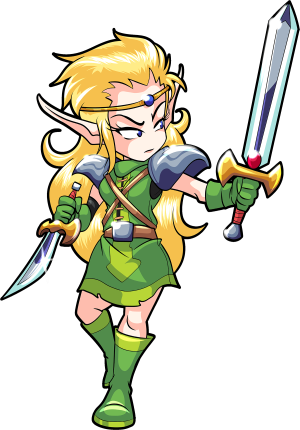 Olá comunidade Splinterlands. Como vai?
O post de hoje é sobre a
Batalha Semanal! ELVEN CUTTHROAT
---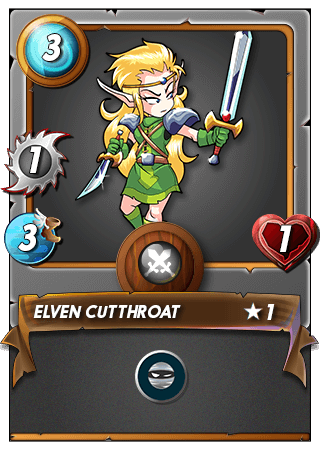 Cutthroat é um card neutro que recebemos gratuitamente ao liberar o spellbook.
No nível inicial ela parece ser bastante frágil por possuir apenas 1 de vida.
Mas sua velocidade 3 compensa o seu uso pois é uma das primeiras a realizar o ataque.
---
Sua habilidade sneak vai causando dano aos monstros adversários que estejam na última posição pouco a pouco, ela fez esse trabalho muito bem em minha batalha da semana.

---
Por ser de splinter neutro é um card muito versátil podendo ser utilizado em qualquer deck.
Eu particularmente gosto de fazer combinações de cards do splinter dragão por também terem essa versatilidade e a possibilidade de fazer as combinações mais loucas.
---
| | A regra da batalha era Up Close & Personal: Somente monstros de ataque corpo a corpo podem ser usados ​​na batalha. |
| --- | --- |
Utilizei Cutthroat em uma combinação de splinter dragão com terra..
---
| Utilizei Djinn Chwala pois sua habilidade Thorns faria com que o inimigo adversário recebesse dano a cada ataque realizado sobre ela | |
| --- | --- |
| | Drake Of Arnak de summoner para dar 1 de escudo para todos os aliados e fazer com que o adversário precise utilizar um ataque a mais em cada card do meu time. |
| Utilizei Stonesplitter Orc por possuir a habilidade retalliate e ter a possibilidade de contra-atacar o adversário quando atingido. | |
| | E a Cocatrice foi utilizada na última posição por possuir habilidade flying para que caso o adversário viesse com sneaks ele tivesse a possibilidade de errar o ataque. |
---
O resultado dessa formação você pode ver a seguir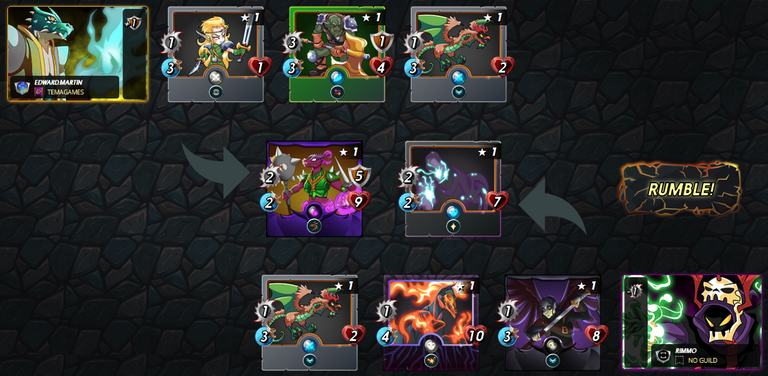 Imagens: Splinterlands

Ainda não conhece Splinterlands? Clique aqui e venha se divertir!
---
---