10 Quick Ways To Earn In Splinterlands/HIVE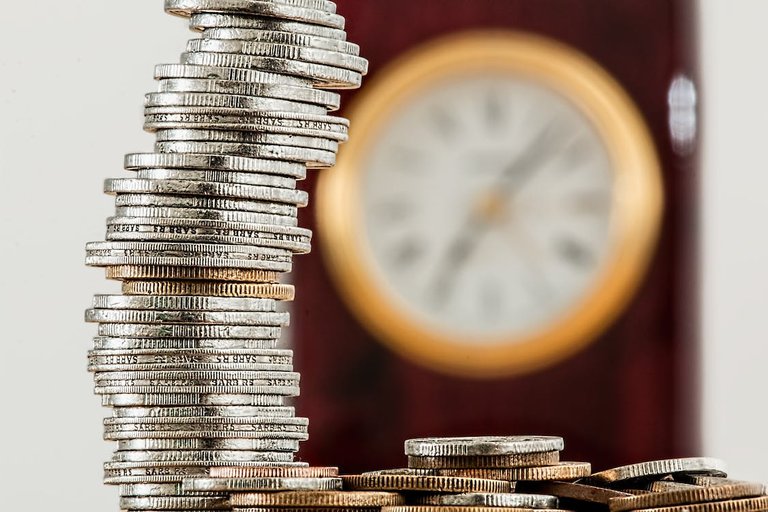 Splinterlands is a play-to-earn (PtE) card trading game based on the HIVE blockchain. I obviously do not have to tell you this because (1) you must likely have viewed this post from the Splinterlands community, meaning you already have a good idea of what Splinterlands is and (2) similar to the previous statement, you must have viewed this article on HIVE.
In this post, I will be going through 10 quick ways to make some nice change within the Splinterlands and HIVE realm. This could be to get some side cash for a nice treat, buy cryptocurrencies or crypto assets or as I am currently aiming for, getting towards a Splinterlands Spellbook.
1.Giveaways
Giveaways are a quick and easy way to get rewards from other players. This mainly because of the tendency for other players wanting to contribute to the crypto community they are in while earning some side cash to the curations they receive from participants and supporters to the giveaway. For me, it is particularly with Splinterlands giveaway that I find the most enticing. Most of these posts are easy to enter - they only need a comment on the post - with some decent chance are good rewards. This is mostly cards.
While most of the giveaways I enter are Splinterlands, I have seen other giveaways with different rewards. This includes HIVE giveaways and RisingStar, another popular HIVE crypto game.
2.Splinterlands curation posts
One of the best ways to earn crypto with Splinterlands/HIVE is to enter the competitions/challenges that @splinterlands sets on their HIVE blog. The main challenges they give are:
Splinterlands Social Media Challenge
Splinterlands Art Contest
Splinterlands Share Your battle Weekly Challenge
In my opinion, the easiest and lowest skilled challenge is the share your battle weekly challenge. All you need to do is play Splinterlands for a particular Monster and write about the Monster and battle.
You can find more about these challenges with @splinterlands page: https://peakd.com/@splinterlands.
3.Playing Splinterlands
Splinterlands is a PtE game so obviously playing Splinterlands is a way to earn some nice cash. The only caveat is the need of a Summoner's Spellbook, though the cost will be quickly earnt back if one is consistent and strategic with their play style.
4.Making Splinterlands content
People love Splinterlands and are often out to find more content in fuelling their love of the game. You can help these people by providing your own tips, opinions or strategies to help others while earning some rewards along the way. It includes this very post. Some article ideas include:
Favourite Splinter/Monster and why
New earning strategies to maximise time and earnings
Opinion on new updates/announcements from Splinterlands team
5.Flipping cards
The price of Splinterlands cards are always fluctuating so their fluctuant nature can be taken advantage of in earning some rewards. This can be done other the short-term or long-term. Short-term flipping go over several hours, days or weeks where there is a prediction of a price increase of a card based on its hype or utility. Long-term flipping involves a much longer period, most likely around 6 to 12 months or even longer, based on the fact that Splinterlands cards are deflationary (i.e. their supply reduces overtime). This type of flipping involves less risk.
Cards can be bought on the Splinterlands market but I prefer the third-party service PeakMonsters because of its neat features to maximise one's interaction to the Splinterlands marketplace.
6.Staking SPS
Splinterlands offers some decent SPS returns for staking SPS in lowering the liquid SPS available. Currently, the APR is 30.13%, coming 18.18% from SPS and 11.95% from the additional benefit of VOUCHER rewards. Because Splinterlands rewards come from SPS, these rewards can be leveraged into staking to gain extra earnings.

7.Sending referrals
This is a small way to earn some but can add up. It is referral links. Those who use your referral will have a 5% costless commission from players who use it and spend credits in-game. You can use mine if you want ;) - https://splinterlands.com?ref=eggsplosives.
8.Selling small HIVE tokens
If you have been blogging for some time and received HIVE rewards, you are likely to have also received some small rewards of other HIVE tokens. This is especially if you have tagged it in other HIVE platforms. This includes Leofinance (#LEOFINANCE), Splintertalk (#SPT) and Oneup (#ONEUP). You can check if you have any rewards by going to your HIVE engine and selecting "tokens."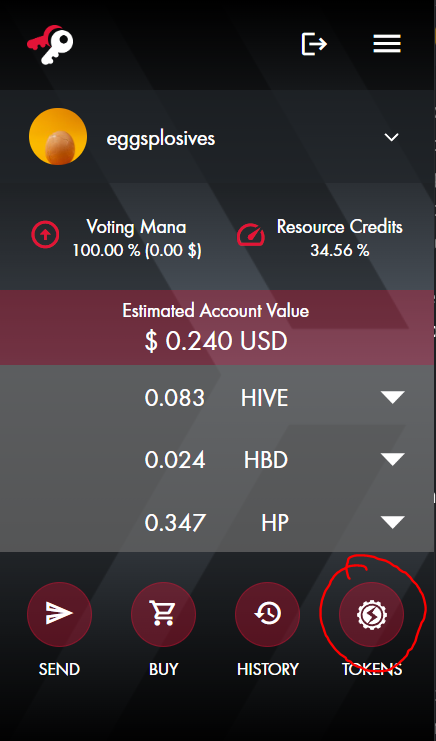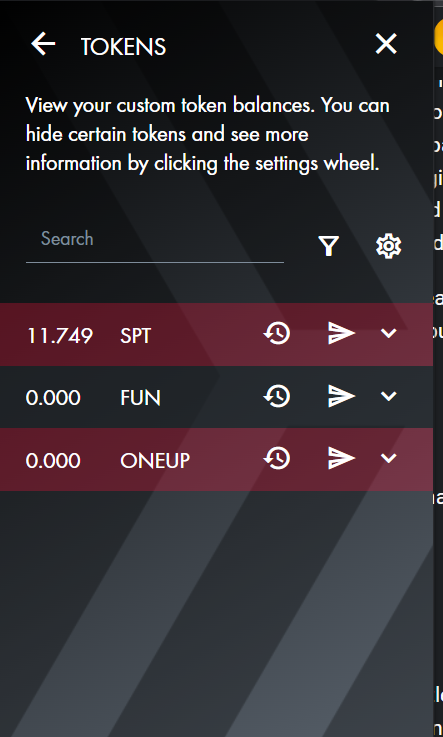 You can also check it on https://hive-engine.com/ as well as the markets of all HIVE tokens.
9.Joining HIVE communities
Many people exist on HIVE with each their own interests. HIVE communities allow people with like-minded enjoyments to interact with each other. This includes c/Splinterlands where people with a common interest for Splinterlands interact with each other. However, many other communities exist where additional rewards can be reaped by engaging in these new communities. Below is a snippet of some the most popular according to their rewards.


10.Bidding for low-priced cards
PeakMonsters alongside many other Splinterlands marketplaces have a bidding option.

This allows you to set a price for a card lower than its list price while the bidding bot does the rest is picking up a card when its list price is equal or lower than the amount. This is particularly useful for low supply cards where you could snag some low-priced listings and resell them at a higher price for profit.

Hope this guide help! 😃
---
---