The Burning Touch Of Magic || Djinn Apprentice Weekly Battle Challenge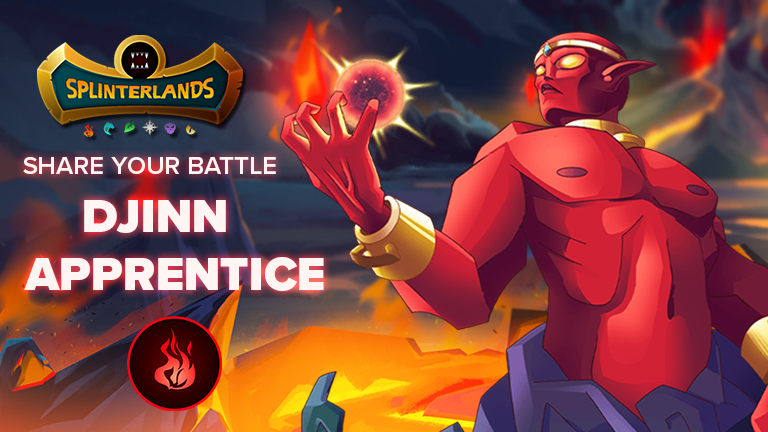 Welcome to another Splinterlands share your battle challenge! This week I will be taking Djinn Apprentice out into the battlefield to experiment his value within a match.

Battle Conditions
Jumping into a game and I instantly notice my opponent has played with Dragons thrice. This is great for Djinn Apprentice because he will ignore my opponent's Armour due to the nature of Magic attacks.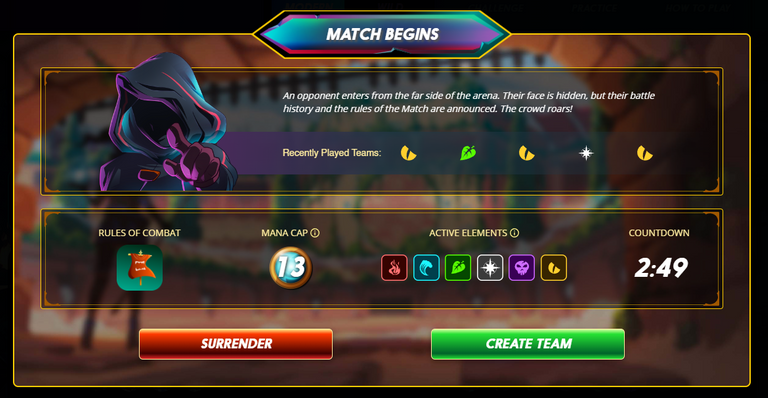 The match is a low-mana cap battle with Standard conditions as I sit within the Bronze league. Nothing too special to comment about the conditions this matchup provides.
Battle Line-up
99% of the time, if I am going with Fire, I am going with Tarsa. She is just so good for 4 mana, getting an additional health point for all ally Monsters as well as an additional melee damage. This will make my Monsters a bigger and harder threat for my opponent.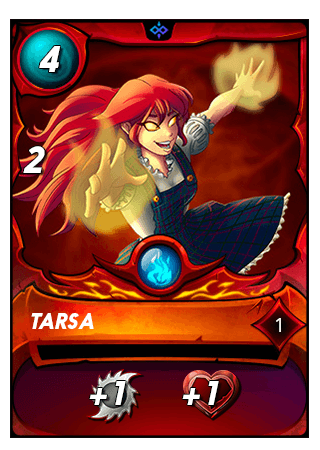 I would normally use Living Lava as my first tank with Fire but because the mana cap for this matchup is so low, I will be selecting Antoid Platoon. It has similar stats to Living Lava but scaled down because of its mana cost. On top of this, it has the Shield ability to fend off any Ranged or Melee attack, making Antoid Platoon a perfect tank for low-mana battles. Hence, it is why I have chosen it.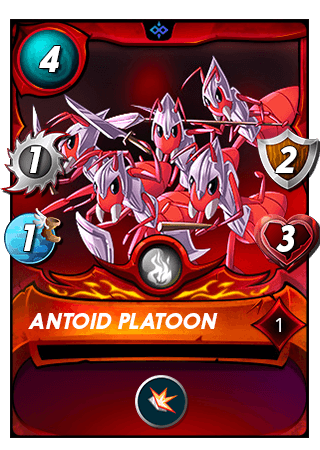 Needing to complete this week's challenge and only having 5 mana left, there is no other Monster for me to select except Djinn Apprentice. As a result, I select him. Hidden behind Antoid Platoon, Djinn Apprentice will provide some nice damage to provide a threat to my opponents.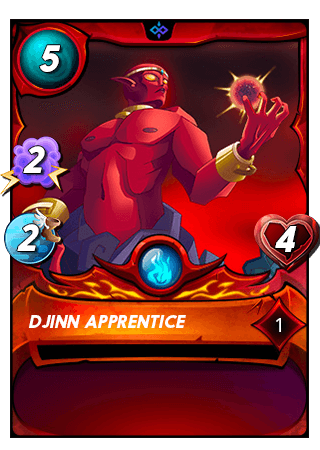 Result
Initial Round
The matchup occurs and it is a deep counter to what I put: Thaddius Brood. This would weaken my Djinn Apprentice to 1 Magic damage. The match does not look so good.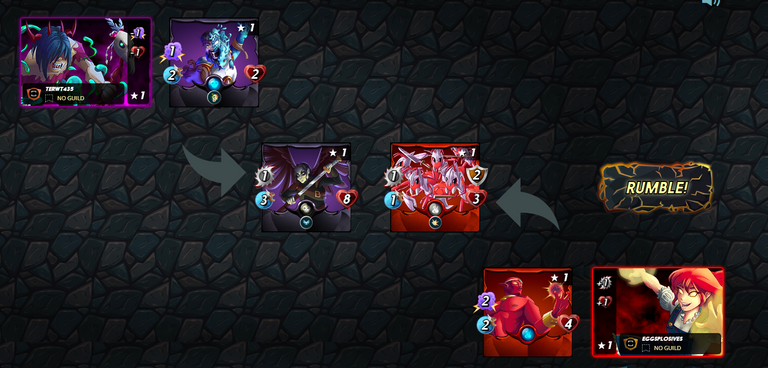 Round 1
The first round passes and all Monsters get their attack in. Due to the higher dodge liklihood with my opponent's Pelacor Deceiver, my Antoid Platoon misses what may have been a crucial attack.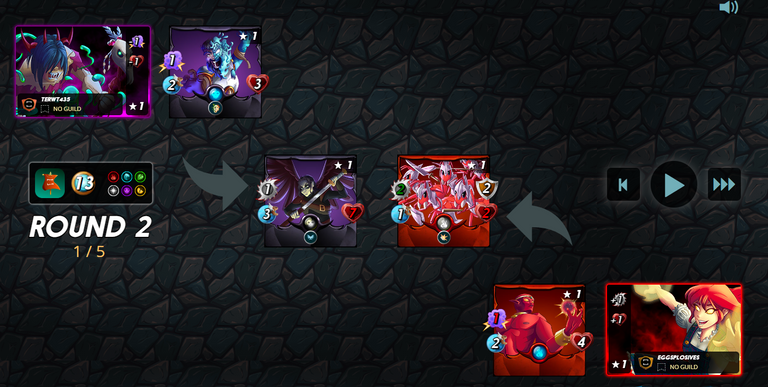 Round 2
Next round and another round of attacks. This time my Antoid Platoon manages to land an attack, thus making the Pelacor Deceiver one step closer to its death and the potential to rip my opponent's lineup apart.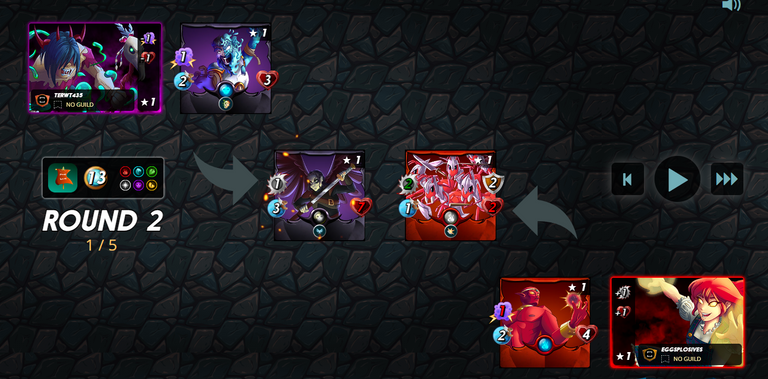 Round 3
Next round and my Antoid Platoon has fallen! This looks like it is the end for me!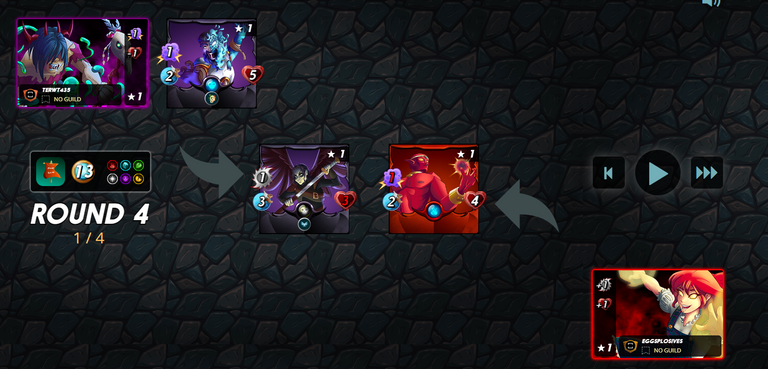 Round 4
And now it is the last round for Djinn Apprentice and me!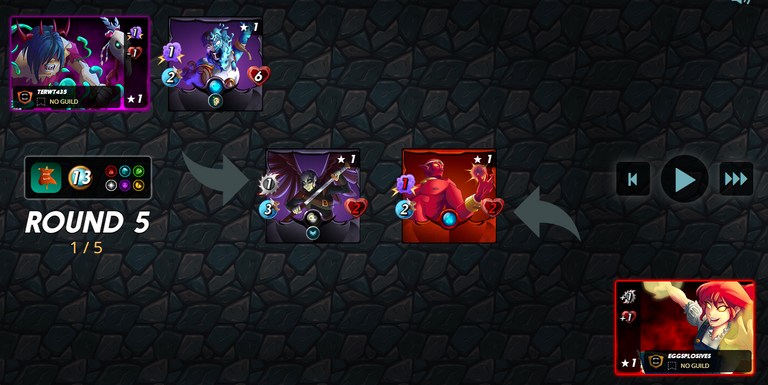 Djinn Apprentice Analysis
Overall, Djinn Apprentice is an okay Monster for the stats he provides at the mana cost he sits. He can be great as a backline damage puncher when left alone but can be easily countered by magic debuffs or being targetted by Sneak or Snipe Monsters.


---
---