SHARE YOUR BATTLE Weekly Challenge! DRAGONS!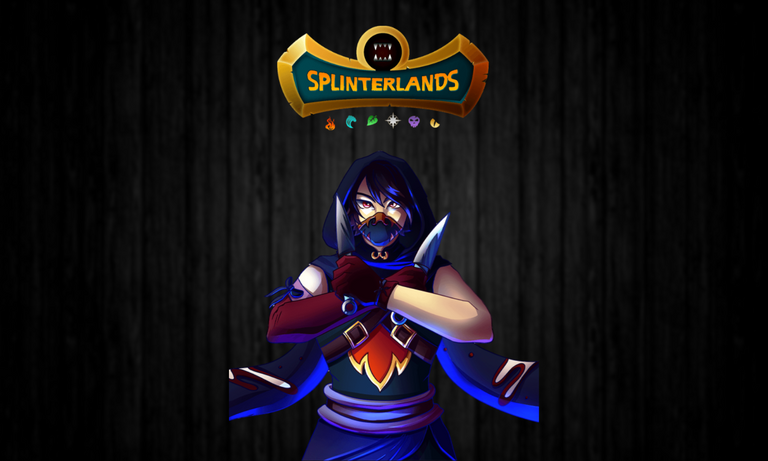 [🇺🇸 - EN - 🇧🇷 - PT/BR]
Hello, everyone! 😄
For the Share your Battle ⚔️ of this week let's talk about a Rare card: Dhampir Infiltrator! I'd rate her as a card 7/10 in Gold league level, decent card, but very squishy and her lack of speed might be a problem sometimes due to a lot of miss!
Small part of the Lore
Unofficially, Dhampir Infiltrators are employed by the Gloridax Empire as spies, thieves, and assassins. Because of their half-vampire lineage, they are especially proficient at their work; they have the unnatural reflexes, strength, and agility of a vampire yet are not harmed by sunlight. They do, however, require blood to survive, and the blood of dragons is powerful indeed. It's rumored that the Gloridax provide the Infiltrators with an ample supply to further enhance their already unnatural abilities.

Officially, however, the Gloridax Empire denies any affiliation with Dhampir Infiltrators....

---
Olá pessoal! 😄

Para o Share your Battle ⚔️ desta semana, vamos falar sobre uma carta rara: Dhampir Infiltrator! Eu a classificaria como uma carta 7/10 no nível da liga Ouro, carta decente, mas muito mole e sua falta de velocidade pode ser um problema às vezes devido a muitos erros!
---
Uma pequena parte do Folclore

 Extraoficialmente, os Infiltrados Dhampir são empregados pelo Império Gloridax como espiões, ladrões e assassinos. Por causa de sua linhagem de meio-vampiro, eles são especialmente proficientes em seu trabalho; eles têm reflexos, força e agilidade não naturais de um vampiro, mas não são prejudicados pela luz do sol. Eles, no entanto, precisam de sangue para sobreviver, e o sangue dos dragões é realmente poderoso. Há rumores de que os Gloridax fornecem aos Infiltradores um amplo suprimento para aprimorar ainda mais suas habilidades já não naturais.

Oficialmente, no entanto, o Império Gloridax nega qualquer afiliação com Dhampir Infiltrators....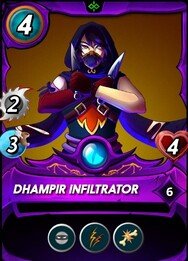 QUICK OVERVIEW
Abilities: Sneak, Double Strike and Cripple.
Usability: she will fit better in lineups based on melee damage and with other sneak monsters that I'll mention below.
Best summoners: Quix The Devious and Byzantine Kitty.
Best positions: 3rd to 5th.
Strengths: Double Strike ability and decent attack damage.
Weakness: low speed, no armor and low HP.
Best rulesets: Little League, Up Close and Personal and Unprotected.
Worst rulesets: Earthquake, Back to Basics and Briar Patch.
---
Habilidades: Furtivo, Ataque Duplo e Aleijar.

Usabilidade: ela se encaixará melhor em escalações baseadas em dano corpo a corpo e com outros monstros furtivos que mencionarei abaixo.

Melhores invocadores: Quix The Devious e Byzantine Kitty.

Melhores posições: 3º ao 5º.

Pontos fortes: Habilidade ataque duplo e dano de ataque decente.

Fraqueza: baixa velocidade, sem armadura e baixo HP.

Melhores conjuntos de regras: Liga Pequena, De perto e pessoal e Desprotegido.

Piores conjuntos de regras: Terremoto, De volta ao básico e Espinheiro.
---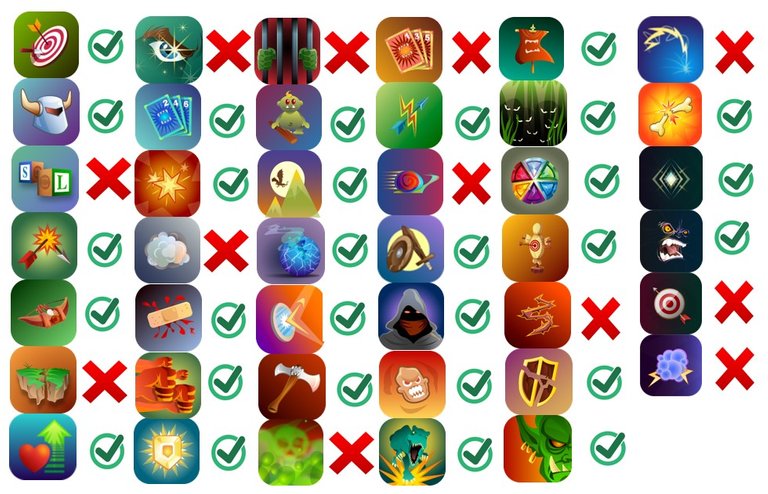 ---
Best monsters to combine with her: in short, sneak monsters or with inspire such as River Hellondale, Tusk The Wide and Orc Sergeant.
Most relevant upgrades: level 3 to 4 for extra attack and 7 to 8 for Affliction
---
Melhores monstros para combinar com ela: em suma, monstros furtivos ou com inspiração, como River Hellondale, Tusk The Wide e Orc Sergeant.

Atualizações mais relevantes: nível 3 a 4 para ataque extra e 7 a 8 para Aflição.
---


For this challenge I picked a ranked battle in Gold league + Modern Format. The rules were: 24 Mana + Little League + Aim True + Heaby Hitters with only Death ☠️ and Dragon 🐉 elements available.
Summoner: I don't have many dragon summoners to choose, so I went with Quix The Devious mainly to diminish the speed of my opponent's monsters and strike first with my sneak monsters.
Main Tank: Xenith Monk, probably one of the best 4 mana tanks since he has Void + Heal and with Quix the ranged monsters would probably have only 1 to 2 attack power.
Secondary Tank: Twilight Basilisk, I could have picked Shadow Snitch, but since he is a little bit slower and has no armor. I picked Basilisk for the Stun ability as well.
Sneak Team: Dhampir Infiltrator and Uraeus, I don't like it to have only one monster sneaking, since the idea is to break the backline of my opponent, with only one monster it will be too slow to take them down! Besides that, with Aim True ruleset I don't need to worry about my monsters missing their attacks.
Tower Griffin: most of my monsters doesn't have armor, so his Protect ability is very valuable!
Cursed Slimeball Since I was also expecting sneak monsters, I deployed Slimeball in the 6th position for the Redemption ability!
---
Para este desafio escolhi uma batalha ranqueada na Liga Ouro + Formato Moderno. As regras eram: 24 Mana + Little League + Aim True + Heaby Hitters com apenas os elementos Death ☠️ e Dragon 🐉 disponíveis.

Invocador: Não tenho muitos invocadores de dragão para escolher, então escolhi Quix The Devious principalmente para diminuir a velocidade dos monstros do meu oponente e atacar primeiro com meus monstros furtivos.

Tanque Principal: Xenith Monk, provavelmente um dos melhores tanques de 4 de custo de mana já que ele tem Void + Cura e com Quix os monstros de longo alcance provavelmente teriam apenas 1 a 2 poder de ataque.

Tanque Secundário: Twilight Basilisk, eu poderia ter escolhido Shadow Snitch, mas como ele é um pouco mais lento e não tem armadura eu escolhi Basilisk por ter a habilidade Atordoar também.

Time Furtivo: Dhampir Infiltrator e Uraeus, não gosto de ter apenas um monstro furtivo, já que a ideia é quebrar a linha de trás do meu oponente, com apenas um monstro será um processo muito lento para derrubá-los! Além disso, com o conjunto de regras Mira Verdadeira, não preciso me preocupar com meus monstros errando seus ataques.

Tower Griffin: a maioria dos meus monstros não tem armadura, então sua habilidade Proteger é muito valiosa!

Slimeball amaldiçoado Como eu também esperava monstros furtivos, implantei o Slimeball na 6ª posição para a habilidade Redemption!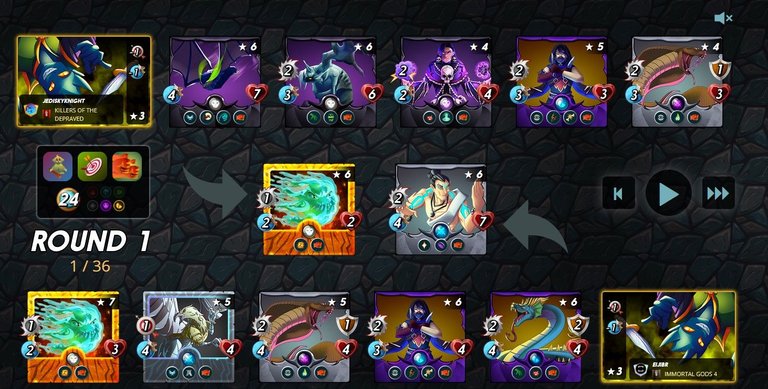 Highlights/Destaques
Gladly most of my monsters were a little bit faster (not much)

Tower Griffin protect made a huge difference, the enemy redemption only took one point of armor of my monsters.

Cursed Slimeball in the 6th position gained enough time for the backline absorbing 3 attacks in total.

My sneak monsters totally destroyed the enemy backline and only one monster was killed until the end of the battle: Cursed Slimeball.

I think Riftwing was a bad choice of monster by my opponent, one of his main strengths is the ability to dodge attacks with Flying+Backfire and high speed, but in Aim True he won't be able to and will die very quickly.
---
Ainda bem que a maioria dos meus monstros tinham uma velocidade um pouco maior que a do adversário.

A proteção do Tower Griffin fez uma grande diferença, a redenção do inimigo levou apenas um ponto da armadura dos meus monstros.

Cursed Slimeball na 6ª posição ganhou tempo suficiente para a defesa absorvendo 3 ataques no total.

Meus monstros furtivos destruíram totalmente a retaguarda inimiga e apenas um monstro foi morto até o final da batalha: Cursed Slimeball.

Acho que Asa de Fenda foi uma má escolha de monstro pelo meu oponente, uma das principais qualidades dele é a capacidade de desviar de ataques com Voar + Tiro pela Culatra e alta velocidade, mas na regra Mira Verdadeira ele não conseguirá esquivar dos ataques e morrerá muito rapidamente.

If you want to start playing Splinterlands, please use my referral link by clicking here!
Thanks for reading!
---
Se quiser começar a jogar Splinterlands, por favor use meu link de referência clicando aqui!!

Obrigado por ler!

---
---