SHARE YOUR BATTLE Weekly Challenge! RIVER NYMPH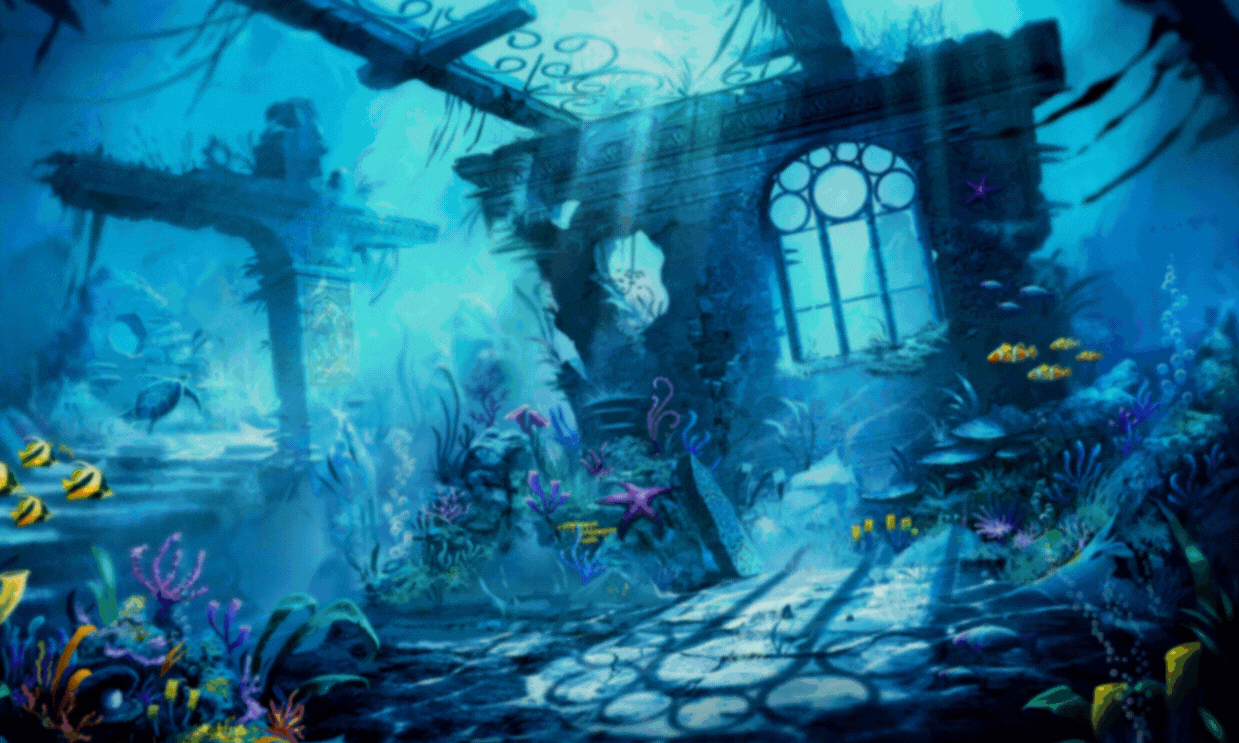 [🇺🇸 - EN - 🇧🇷 - PT/BR]
Hello, everyone! 😄
Let's talk about River Nymph 🐳 for the Share your Battle ⚔️ Weekly Challenge! I'd rate River Nymph as a card 6 out of 10 in Gold league level.
---
Olá pessoal! 😄

Vamos falar sobre a Ninfa do Rio 🐳 para o Desafio Semanal Compartilhe sua Batalha ⚔️! Considero Ninfa do Rio uma carta nota 6 de 10 no nível da liga Ouro.
---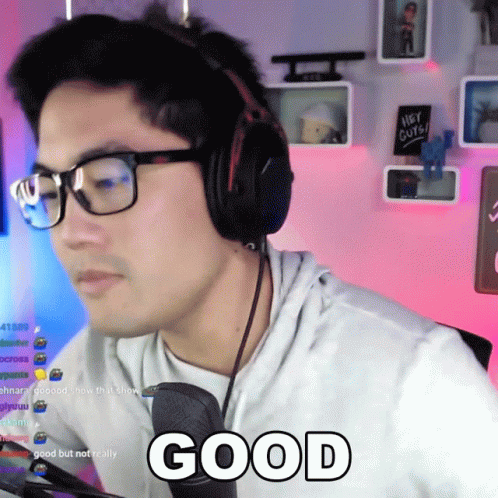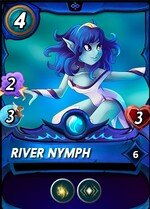 RIVER NYMPH
Abilities: Amplify

and Cleanse

Usability: Besides of Noxious Fumes rule set, Cleanse can be very useful against monsters with affliction/poison allowing a friendly monster to be able to heal such as Baakjira or even Merdaali Guardian. Amplify can be very useful with monsters like Lord Arianthus, Lobstradamus and Cornealus.
Best summoners: Alric Stormbringer/Valnamor (+1 Attack) and Lir Deepswimmer (Return Fire + Amplify)
Best monsters to combine: Baakjira, Runemancer Kye (Cleanse + Tank Heal + Life Leech), Sea Monster and The Kraken.
Best Positions: 4th to 6th.
Strengths: her abilities
Weakness: no armor, slow speed, low HP and medium attack power.
Best rule sets: Briar Patch, Fire and Regret, Noxious Fumes and Fog of War
Worst rule sets: Counterspell, Weak Magic and Earthquake.
---
Habilidades: Amplificar e Limpar

Usabilidade: Além do conjunto de regras Vapores Nocivos (Veneno), Limpar pode ser muito útil contra monstros com aflição/veneno permitindo que um monstro amigo seja capaz de curar como Baakjira ou até mesmo Merdaali Guardian. Amplificar pode ser muito útil com monstros como Lord Arianthus, Lobstradamus e Cornealus.

Melhores invocadores: Alric Stormbringer/Valnamor (+1 Attack) e Lir Deepswimmer (Return Fire + Amplify)

Melhores monstros para combinar: Baakjira, Runemancer Kye (Cleanse + Tank Heal + Life Leech), Sea Monster e The Kraken.
Melhores Posições: 4º ao 6º.

Pontos fortes: suas habilidades

Fraqueza: sem armadura, velocidade lenta, HP baixo e poder de ataque médio.

Melhores conjuntos de regras: Briar Patch, Fire and Regret, Noxious Fumes e Fog of War

Piores conjuntos de regras: Countrafeitiço, Magia Fraca e Terremoto.
---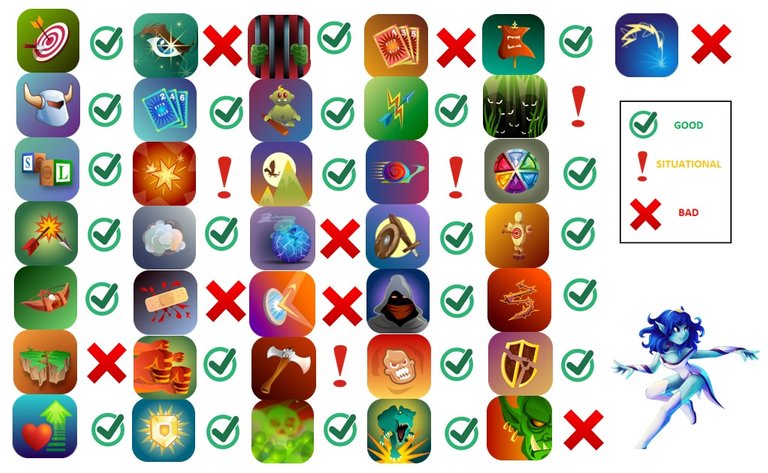 ---


For this challenge I picked a Ranked battle in Gold league + Modern Format. The rules were: Holy Protection + Even Stevens with Water 🌊, Earth 🌿 and Dragon 🐉 splinters available.
Para este desafio escolhi uma batalha Ranqueada na Liga Ouro + Formato Moderno. As regras eram: Proteção Sagrada + somente cartas pares com elementos Água 🌊, Terra 🌿 e Dragão 🐉 disponíveis.

---
General Strategy: due to even stevens rule set, I tried to spend as much mana as possible. However, I still wasted 2 mana (52 out of 54).
Djinn Chwalla + River Nymph and Oshannus (Main and Secondary Tank): Thorns + Amplify can be a strong play, besides that, Chwalla has a lot of armor and Enrage ability. Oshannus forcefield ability in high mana battles is very useful, since high mana monsters will hit hard!
Deeplurker + Chaos Dragon: they are the damage dealers.
Wave Brood: his Taunt ability will draw all the attacks and absorb a lot of damage due to his Void ability and also increasing the survivability to the rest of the team.
---
Estratégia geral: devido ao conjunto de regras do Stevens, tentei gastar o máximo de mana possível. No entanto, ainda desperdicei 2 manas (52 de 54).

Djinn Chwalla + River Nymph e Oshannus (Tanque Principal e Secundário): Thorns + Amplify pode ser uma jogada forte, além disso, Chwalla tem muita armadura e habilidade Enrage. A habilidade do campo de força de Oshannus em batalhas de alta mana é muito útil, já que os monstros de alta mana irão bater forte!

Deeplurker + Chaos Dragon: eles são os causadores de dano.

Wave Brood: sua habilidade Taunt atrairá todos os ataques e absorverá muitos danos devido à sua habilidade Void e também aumentará a capacidade de sobrevivência do resto da equipe.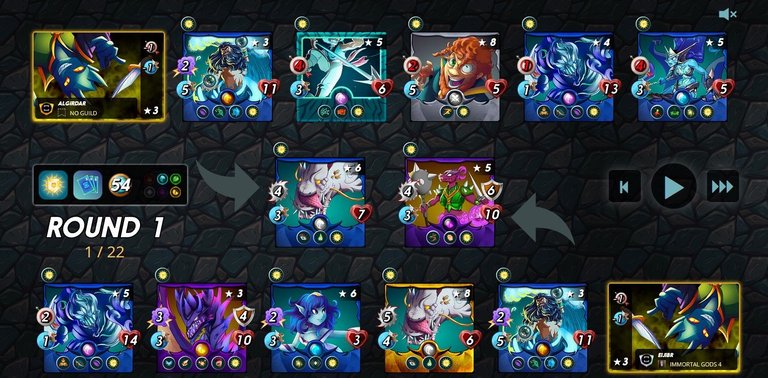 To watch the full battle, click in the images above or below!
Para assistir a batalha na íntegra clique nas imagens acima ou abaixo.

Highlights/Destaques
My opponent picked a similar strategy, however, I think the position of his Deeplurker is far from ideal. He works better in the backline (position 3 to 5). Luckily, I picked only one ranged monster while he had 4 making the debuff -1 ranged attack of Quix The Devious very useful and valuable for this match.

Chaos Dragon was very effective in this rule set due to his Blast ability taking the holy protection down of 2 to 3 monsters in a single attack.

Djinn Chwalla and Oshannus survived long enough to keep the backline safe!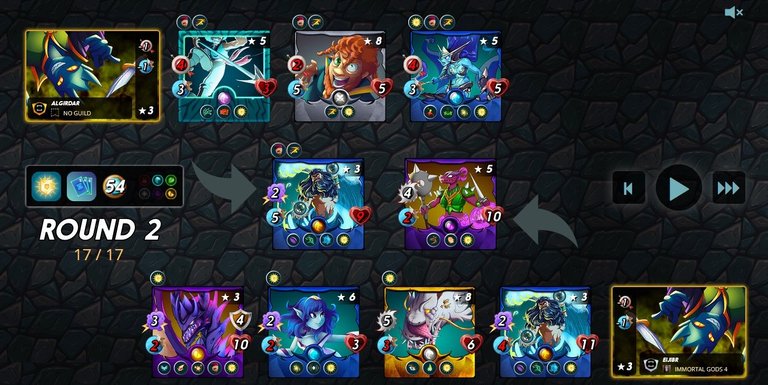 ---
Meu oponente escolheu uma estratégia semelhante, porém, acho que a posição do Deeplurker dele está longe do ideal. Ele trabalha melhor na linha de trás (posição 3 a 5). Felizmente, escolhi apenas um monstro de longo alcance enquanto ele tinha 4, tornando o -1 de ataque à distância de Quix The Devious muito útil e valioso para esta partida.

Chaos Dragon foi muito eficaz neste conjunto de regras devido à sua habilidade Explosão, tirando a proteção sagrada de 2 a 3 monstros em um único ataque.

Djinn Chwalla e Oshannus sobreviveram tempo suficiente para manter a linha de trás segura!

If you want to start playing Splinterlands, please use my referral link by clicking here!
Thanks for reading!
---
Se quiser começar a jogar Splinterlands, por favor use meu link de referência clicando aqui!!

Obrigado por ler!

---
---