Splinterlands - Ranking Chaos Legion Common Cards!
[🇺🇸 - EN & 🇧🇷 - PT/BR]
Hello, everyone! 😄
Firstly I'd like to say that I always enjoyed ranking things just for fun such as: movies, TV shows, bands, boardgames etc.
For this reason I decided to rank all cards of Chaos Legion Set considering Gold League level. I'm going to divide these posts in 3 parts taking into account the card Rarity in this order: (1st) Common – (2nd) Rare – (3rd) Epic + Legendary (Max Level 8 - 6 - 5 - 3 respectively)
Which Splinter has the strongest Common set? Check below and see if you agree or disagree with this list!
---
Olá, pessoal! 😄

Primeiramente gostaria de dizer que eu sempre gostei de rankear coisas por diversão como: filmes, séries, bandas, jogos de tabuleiro etc.

Por isso resolvi classificar todas as cartas da coleção Legião do Caos considerando o nível da liga Ouro. Vou dividir os posts em 3 partes levando em consideração a Raridade da carta nesta ordem: (1ª) Comum – (2ª) Raro – (3ª) Épico + Lendário.

Qual Splinter tem o conjunto comum mais forte? Confira abaixo e veja se você concorda ou discorda dessa lista!

CRITERIA
Score: S, A, B, C = 4, 3, 2 and 1 point(s) respectively for each card.
What are the criterias am I using? There are three of them:
Versatility: the card can be played very often in many rule sets. I am also taking into consideration the mana cost.
Synergyze: does this card work well with most of the summoners and monsters of his element? If so, the card will receive a better ranking.
Abilities: I think this is obvious, but certain abilities make some cards really special and powerful.
---
Pontuação: S, A, B, C = 4, 3, 2 e 1 ponto(s) respectivamente para cada carta.

Quais são os critérios que estou utilizando? Há três critérios:

Versatilidade: a carta pode ser jogada com muita frequência em muitos conjuntos de regras. Também estou levando em consideração o custo de mana.
Synergyze: esta carta funciona bem com a maioria dos invocadores e monstros do seu elemento? Se sim, a carta estará melhor rankeada.
Habilidades: Acho que isso é óbvio, mas certas habilidades tornam algumas cartas realmente especiais e poderosas.
---
TIER S

Chaos Agent: this card is amazing for only one mana cost. It has Dodge and Phase making him hard to hit if you add Blind, Flying or even extra Speed only. It is also great on 6th position to dodge against sneak attacks and protect the backline.
Deeplurker: he was already great with Opportnity ability only , in Gold League he receives an extra attack power and also Poison ability making him a must have card!
Goblin Psychic: he can counter mages with Silence ability and also healers with Affliction. Besides that, he has good damage and synergyzes perfectly with Obsidian! His weakness is speed, but can become his strength on Reverse Speed ruleset.
---
Agente do Caos: esta carta é incrível por apenas um custo de mana. Ele possui as habilidades Desviar e Fase tornando-o difícil de acertar se você adicionar monstros com habilidades de Cegar, Voar ou apenas Velocidade extra. Também é ótimo na 6ª posição para se esquivar de ataques furtivos e proteger a linha de trás.

Deeplurker: ele já era ótimo apenas com a habilidade Opportnity, na Gold League ele recebe um poder de ataque extra e também a habilidade Poison tornando-o uma carta obrigatória!

Goblin Psíquico: ele pode combater magos com a habilidade Silêncio e também curandeiros com Aflição. Além disso, ele tem um bom dano e sinergia perfeita com Obsidian! Sua fraqueza é a velocidade, mas pode se tornar sua força no conjunto de regras de Velocidade Reversa.

TIER A

---
Blinding Reflector: he became a much better card since Grandmaster Rathe was released, because General Sloan doesn't give him any benefit at all. His Magic Reflect ability + Void Armor and Amplify of Grandmaster made him a great low mana tank!
Stitch Leech: this card was already great, but Life Leech ability makes him possible to tank when he reaches the 1st position!
Cruel Sethropod: great card to be used in the 1st position in low mana battles. Even better when you add Merdaali Guardian to repair and heal him!
Flying Squid: good card on Silver and Bronze, but in Gold league his Blind ability is a big pain in the @$$.
Antoid Platoon: similar as Cruel Sethropod, but this card has Scavenger ability increasing his survivability and gets full benefit from Tarsa.
Riftwing: this card has good stats (Speed+HP) and 4 abilities: Flying, Scavenger, Backfire and
Headwinds (Great against Yodin!).
Silent Sha-Vi: great stats for a common card with decent HP, Speed and damage!
Supply Runner: just a regular card until lvl 4, but at level 5 when he acquires Swiftness ability becomes a great card since speed matters a lot in this game!
---
Refletor Ofuscante: ele se tornou uma carta muito melhor desde que Grandmaster Rathe foi lançado, porque o General Sloan não o melhora de forma alguma. Sua habilidade Refletir Magia + Void Armor e Amplificar do Grandmaster fizeram dele um ótimo tanque de baixa mana!

Stitch Leech: essa carta já era ótima, mas a habilidade de Sugar Vida o torna possível ser um tanque quando chega na 1ª posição com pontos de vida extra!

Cruel sethropod: ótima carta para ser usada na 1ª posição em batalhas de baixa mana. Ainda melhor quando você adiciona o Guardião Merdaali para repará-lo e curá-lo!

Lula Voadora: boa carta em Prata e Bronze, mas na liga Ouro sua habilidade de Cegar é uma grande dor no c*.

Antoid Platoon: semelhante a Cruel Sethropod, mas esta carta tem a habilidade Carniceiro aumentando sua capacidade de sobrevivência e obtém pleno benefício de Tarsa.
Asa da Fenda: esta carta tem boas estatísticas (Velocidade + HP) e 4 habilidades: Voar, Carniceiro, Contra-fogo e Vento de Proa (Ótimo contra Yodin!).

Sha-VI Silencioso: possui atributos muito bons para uma carta comum com Dano, PV e velocidade decentes!

Supply Runner: apenas uma carta normal até o lvl 4, mas no nível 5 quando ele adquire a habilidade Swiftness se torna uma ótima carta já que a velocidade importa muito neste jogo!

TIER B

---
Scavo Chemist: very useful in noxious fumes battles and also a cheap tank with Slow ability!
Hill Giant: great card in little league or low mana battles. It also has Stun!
Lava Spider: it is not really a great card, but if you combine with Yodin it is a card that you can use it all the time! Otherwise it would be on tier C! It can also be good on Earthquake matches since the snare ability will probably be used.
Venari Knifer and Kulu Swimhunter are actually decent cards, however there are better cards to pick like Unicorn Mustang, Pelacor Mercenary or Hill Giant and Igor Darkspear for half of the mana cost.
---
Scavo Chemist: muito útil em batalhas de fumaça nociva e também um tanque barato com habilidade Slow!

Gigante da Colina: ótima carta em batalhas de pequena liga ou baixa mana. Ele também tem Atordoar!

Lava Spider: não é realmente uma grande carta, mas se você combinar com Yodin é uma carta que você pode usar o tempo todo! Caso contrário, estaria no nível C! também pode ser uma carta boa em partidas com Terremoto já que a habilidade de enredar provavelmente será utilizada!
---
TIER C

---
1 Mana cards: with the exception of Hardy Stonefish all of these monsters has an ability and they work very well to complete a lineup and gaining extra time for the backline to do the damage/survive. However, I consider Mycelic Morphoid ability a little bit superior in terms of usability. For this reason this card made Tier B and the rest on C!
I'm not going to talk about them all one by one, because you can notice that cards on tier C are very situational! For instance: Disintegrator is mostly used in rule sets like Up Close & Personal, Melee Mayhem/Equal Opportunity/Super Sneak, because he can't really tank well, but if you put him in 2nd-6th position you are going to have an idle monster which is very bad!
---
Cartas de custo 1 de Mana: com exceção de Hardy Stonefish todos esses monstros têm uma habilidade e funcionam muito bem para completar uma formação e ganhar tempo extra para a linha traseira causar dano e sobreviver. No entanto, considero a habilidade da Mycelic Morphoid (Thorns) um pouco superior em termos de usabilidade. Por esta razão, esta carta ficou no ranking Nível B e o resto no C!

Eu não vou falar sobre eles um por um, porque você pode notar que as cartas no nível C são muito situacionais! Por exemplo: Desintegrador é usado principalmente em conjuntos de regras como Up Close & Personal, Melee Mayhem/Equal Opportunity/Super Sneak, porque ele não pode realmente tankar bem, mas se você colocá-lo na 2ª-6ª posição, você terá um monstro ocioso, o que é muito ruim!
---
TIER D
These are cards that I could pass days without using them. In other words: not a must in your deck!
São cartas que conseguiria passar dias sem utilizá-las. Em outras palavras: não são necessárias no seu deck!
---
FINAL SCORE
Fire/Fogo: 3+2+2+1+1 = 9 points

Water/Água: 4+3+3+2+1 = 13 points

Earth/Terra: 4+2+2+2 = 10 points

Life/Vida: 3+3+1 = 7 points

Death/Morte:3+3+1+1+1 = 9 points

Neutral/Neutro: 4+3+2+1 = 10 points
The strongest element for Common cards is:
O elemento mais forte para cartas comuns é:
---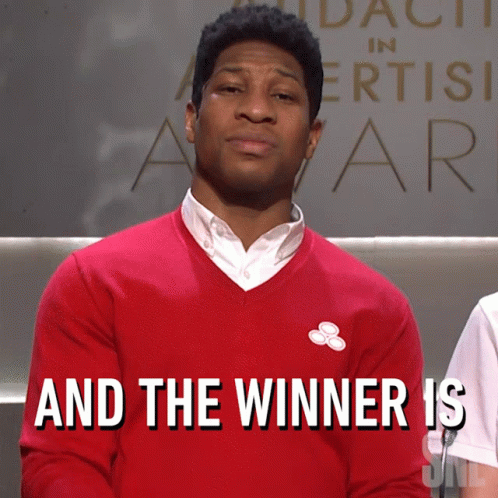 ---
Water/Água 💧!

Next week I'll bring the tier list for Rare cards! Please, comment below what cards would you change the rank and why.
If you want to start playing Splinterlands, please use my referral link by clicking here!
Thanks for reading!
---
Na semana que vem eu trarei a lista das cartas Raras! Por favor, comente abaixo quais cartas você mudaria de rank e por quê!

Se quiser começar a jogar Splinterlands, por favor use meu link de referência clicando aqui!!

Obrigado por ler!

---
---