Bringin' it Back with Album Release on Cassette Product + Evolving the Art of Album Books
Yo - I have a LOT of album, album book, and artist collective updates I have been holding off on posting, but I have to throw ya'll a carrot, so I'll start here with a lil' sneak peek at what I've been conjuring...
So as you may well know, my first album: The Hex Wrecker is and always has been completely free for download, and zero physical copies were ever printed. Doing that promo-album was fun, and represents a compilation of 10-years of songwriting in hip-hop that up until I moved to the west coast of the U.S, was extremely difficult to actually publish.
For my new upcoming LP release: Power of Truth - I am offering options of two high quality physical music products to provide a fair and synergistic support system between myself and my fan-fam. I'm not going to get into the details of how expensive this project was and still is (trust), but instead mention that everything I am offering are products of HIGH CALIBER.
Everything from the construction and manufacturing of the physical items, to the quality level of the music held within - there was/is extreme attention to detail paid personally/constantly throughout the evolution of this project's emergence - including personally recording and mixing most of the songs, paying the best mastering studio/engineer in the sate to perfect them, and organizing and fine tuning an album art design contest to give birth to primo logos for the usbs, and physical album books I am still formatting/writing.
---
Item #1
Cassette-USB Drives
The Wave of the Future-Past!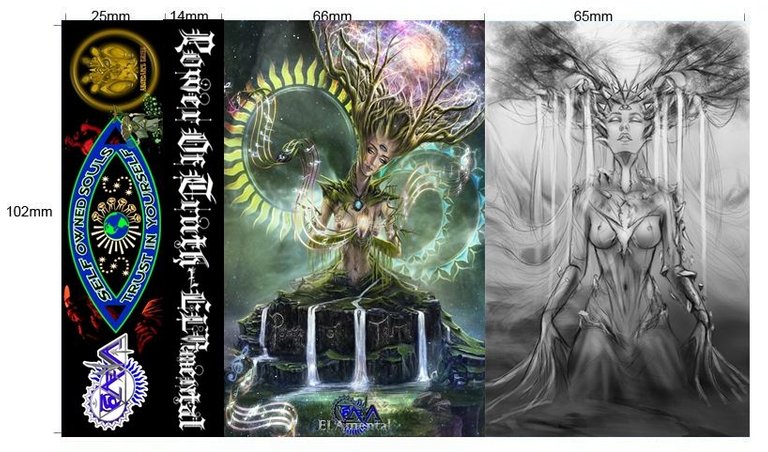 A mockup of the "J-slip paper insert" that goes on the interior of the cassette case (pictured above), which houses the main item. One image for the face, one for the interior face, one for the side (book-spine area), and one for the bottom-back.
Many have described my music as old-school (as a compliment), so this ridiculously retro medium is perfectly fitting for relevance-association. @Alchemage also recently taught me that learning (and by extension attention) is actuated more efficiently when the human mind is first thrown into a sudden state of confusion beforehand. This is one of the reasons why he legally changed his name to Ypiskipo Skywryl, and the similar/accentuated state of confused nostalgia I experienced when Illuminertia slapped the first cassette-usb that I have ever seen in my hand - I was ecstatic.

As you may have also read about/seen in my last post about the truth-hop event I was a part of.
I was even able to score a badass custom font to use for my "book-spine"-side of the cassette tape art - I purchased the rights to use the font for commercial purposes online for about $1.25 usd.


I inverted the colors from black on white, to white on black to simulate Truth being the light in the dark (reference to multiple different lyrics-sequences in the album).
Custom Crafted Image for Bottom-Back of J-Slip Insert



I will be using two different images from my album art-book collaboration project/contest that I slightly modified, as the art to be displayed on the two alternate sides of the actual USB-cassette itself, displayed below (imagine each below image printed on each side of the above pictured USB-cassette - that is essentially what they will be):
Image by: @Feather.Art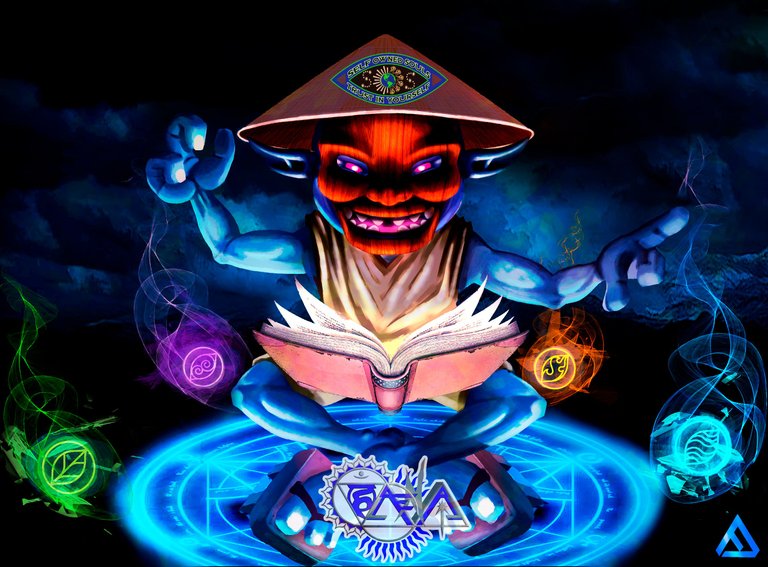 Image by: @Politeumico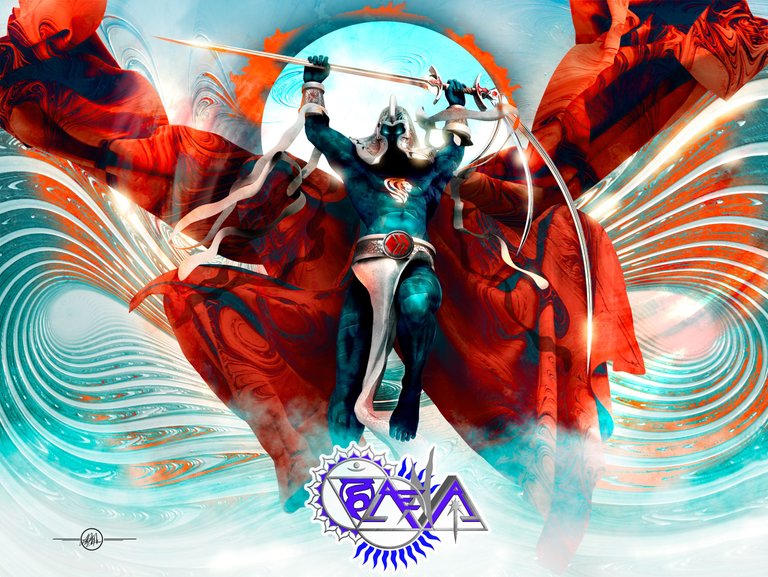 On the flash drive - I will also be including some exclusively high quality files for custom images, my debut album, wavs and mp3s of my new album (that is 2 full albums), list of links to my publications that lead to these products' manifestations, and a brand new 4k music video that took over a year to shoot called: ELAmental Forces.

Item #2
Album Art Book
The Newly Approaching Standard of Music Publishing
These days you really do need to offer more than just some music files to be competitive - although that is not why I decided to create an album-book to correspond with my music, but it is a happy additional bonus-effect. I ultimately decided on this additional publication method for a few key reasons...
As I enacted my album art project/contest, I quickly realized I needed to display all the talented artists' submissions in my book to provide additional promotion for the artists, and Hive in general. I will also be promoting specific Hive projects in the book, including Splinterlands, Self-Owned-Souls, and my bro's project (which I am ecstatic about) 1UP.

The book format will also provide a chance to not only showcase my lyrical ability in text form, but also demonstrate my abilities with writing in general - specifically philosophy and poetry, relating the artworks from the contest to specific points of evolution during the various phases of the album's production. It will also display my artistic formatting skills and ability to actually produce a quality book that folks will be excited to read and show off to their friends.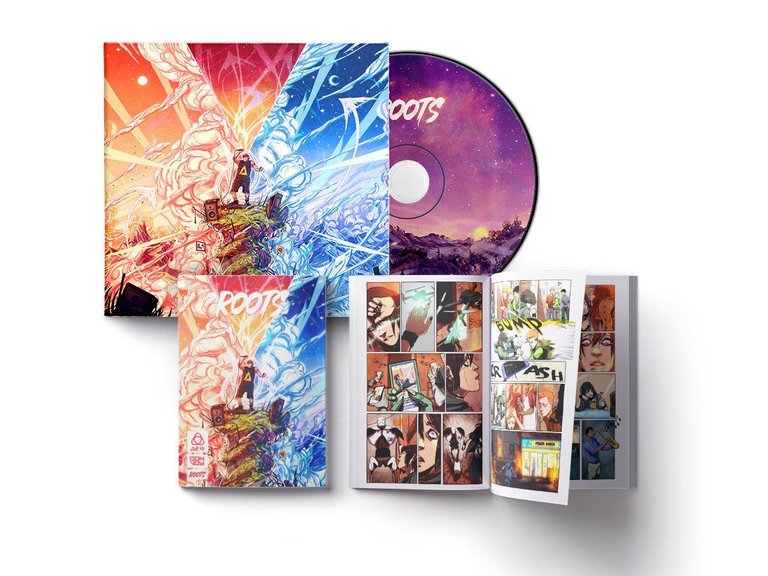 Image Source
The original idea for this album book came from thinking about old CD-booklets that sometimes came with the albums we used to purchase form stores, combined with the graphic novel DubFX released last year... I was also inspired by @KennysKitchen's zine booklets he published a while back, and will certainly be using his style of crypto QR code donation pages at the end of the book, for anyone who felt they received a lot of value out of it, to further support my/our efforts in this realm.
Kenny's Old School Donation Links from His Zine Books - Still Active FYI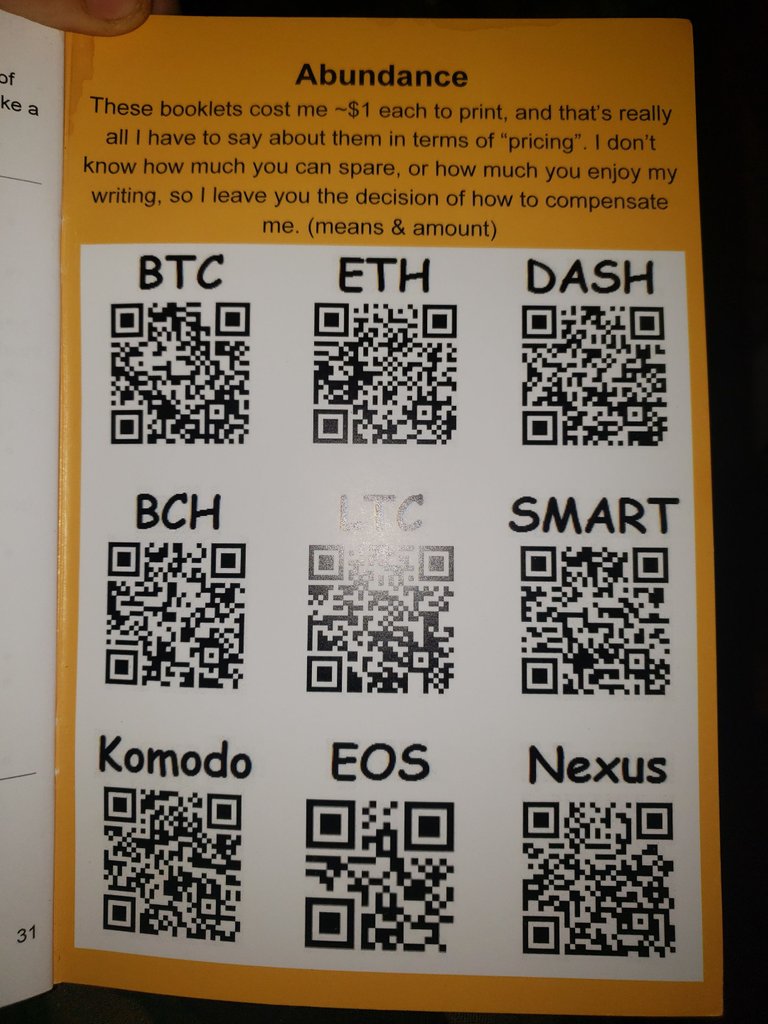 After I decided to produce an album book, it was nothing less than serendipity meeting Rob the Universe the following evening only to discover that he had recently released an album book in a similar fashion, but instead hand selected and commissioned each artist individually, and created a second "secret album" that you can access only by deciphering the cypher within his album book, and plugging in the code on his website. Great way to make folks look more into the book and create a feeling of exclusivity for the fans. I also generally enjoy cryptic works, so it is also attracting the audience he is seeking - clutch.
Pages from The Leviathan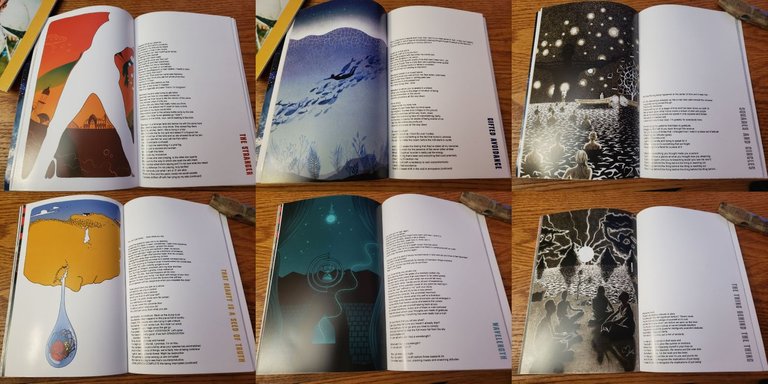 With all the above inspiration and facts mentioned, it is clear that album books are quickly becoming the the new norm for independent album releases... it is just a whole lot more satisfying to support musical artists you love when you can take home multiple high caliber physical products that are much more than just a cd, flash drive, or download link. This is the way now... The Retro-Future is here - Cassettes and books for the win.
Bless the Method

Our Village Vission
Links for Free Crypto Earning Accounts
Links to Vital Crypto Resources
---
---