Forging the Soul of the Phoenix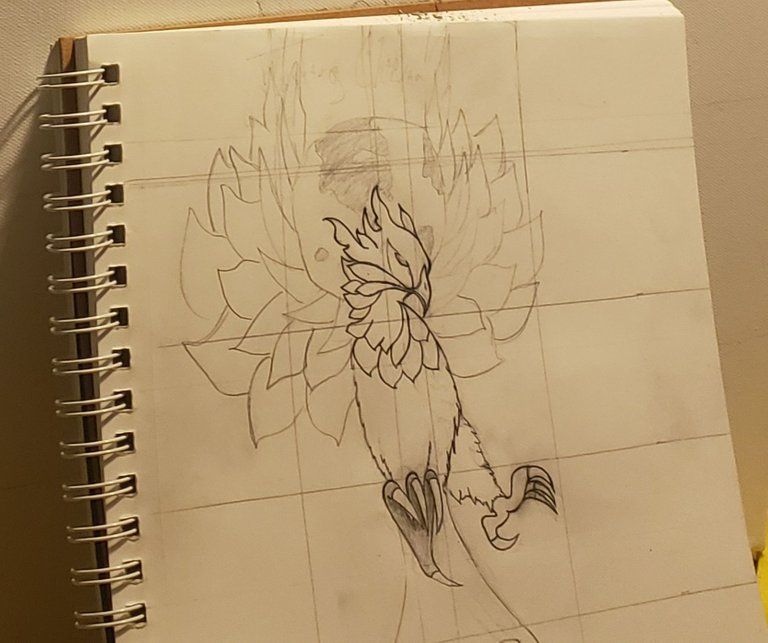 ---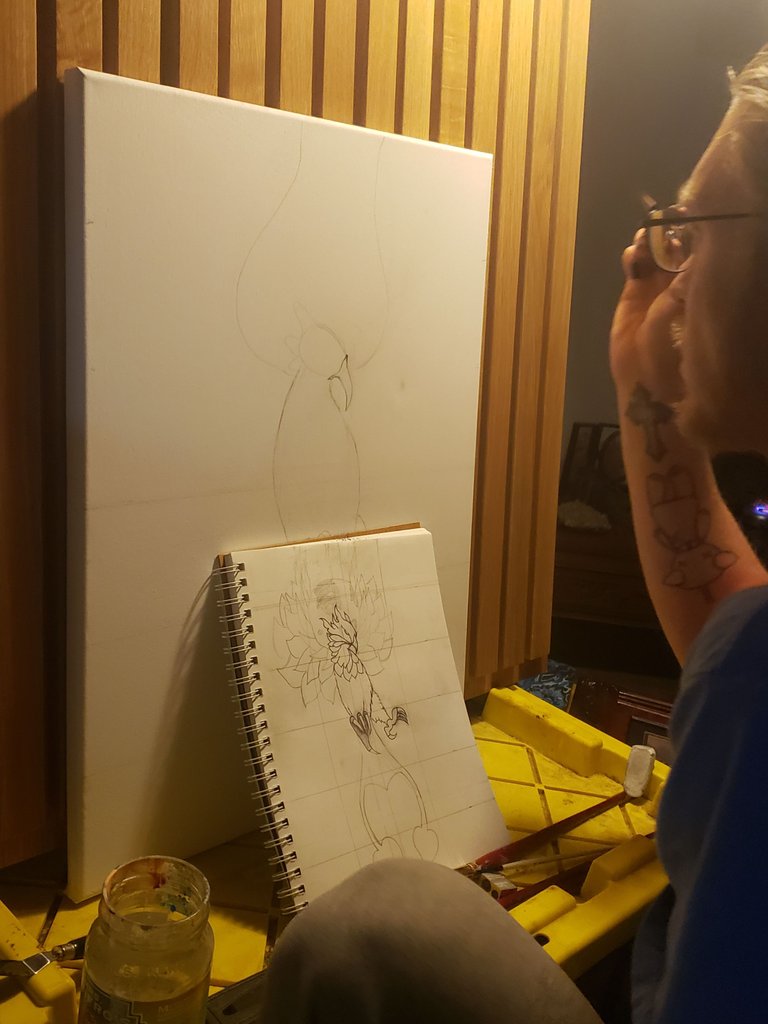 @Alchemage (aka Myth) and I made a song together on my upcoming album Power of Truth. While the vocals were mostly recorded almost two years ago, I was able to implement some seriously epic production nuances since then with meticulous attention to detail. I plugged in some on-point vocal processing, add some tasteful fx all over the song, sample the most amazing and appropriate intro/outro I have ever heard, and was even able to record and re-mix some vinyl scratching by a local DJ here in the studio. I decided to call the track: "Soul of the Phoenix".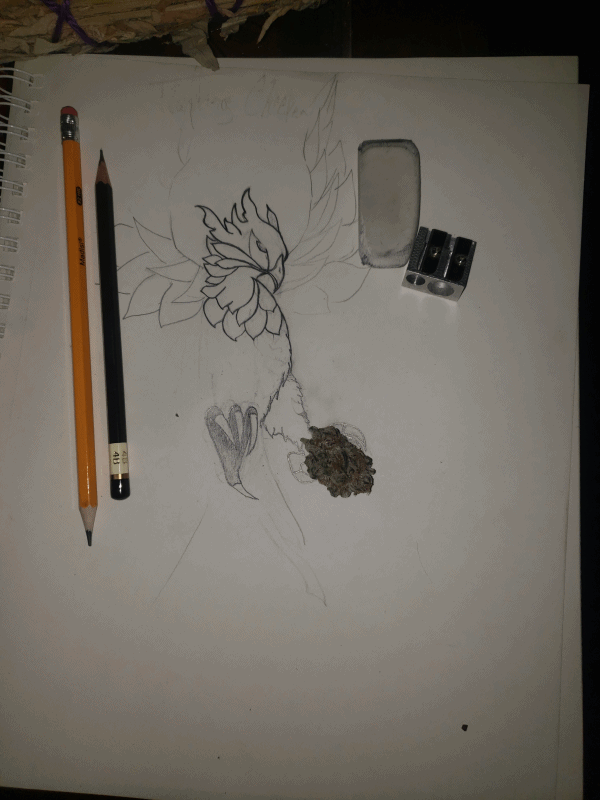 As an aside to my album art project/contest (and since no phoenix art was submitted - or as Myth calls it: his "flaming chicken"), we also decided to collaborate on the art-design as well, to represent our song in the album book still yet to be published. Of the tow of us, @Alchemage is certainly more the actual fine-drawing artist, while my skill falls more in the symbolism, texturing, coloring, and design idea side - so he agreed to do the main outline drawing, while I will be handling most of the color and grading work, while also drawing the ever immutable flames of fire.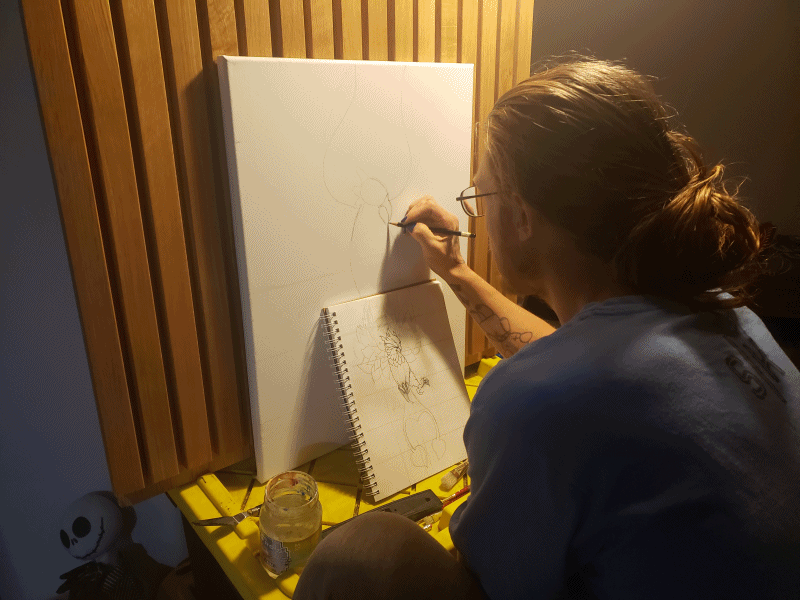 The work is not quite yet done, but I wanted to show you our progress as we hone in on the final details of the manifesting this idea into reality. First @Alchmage drew a sketch on a smaller piece of paper for reference. He then used that as a focus to copy the drawing on a slightly larger scale onto a canvas that will be proportional to the 6x9 in dimensions of the actual art book itself.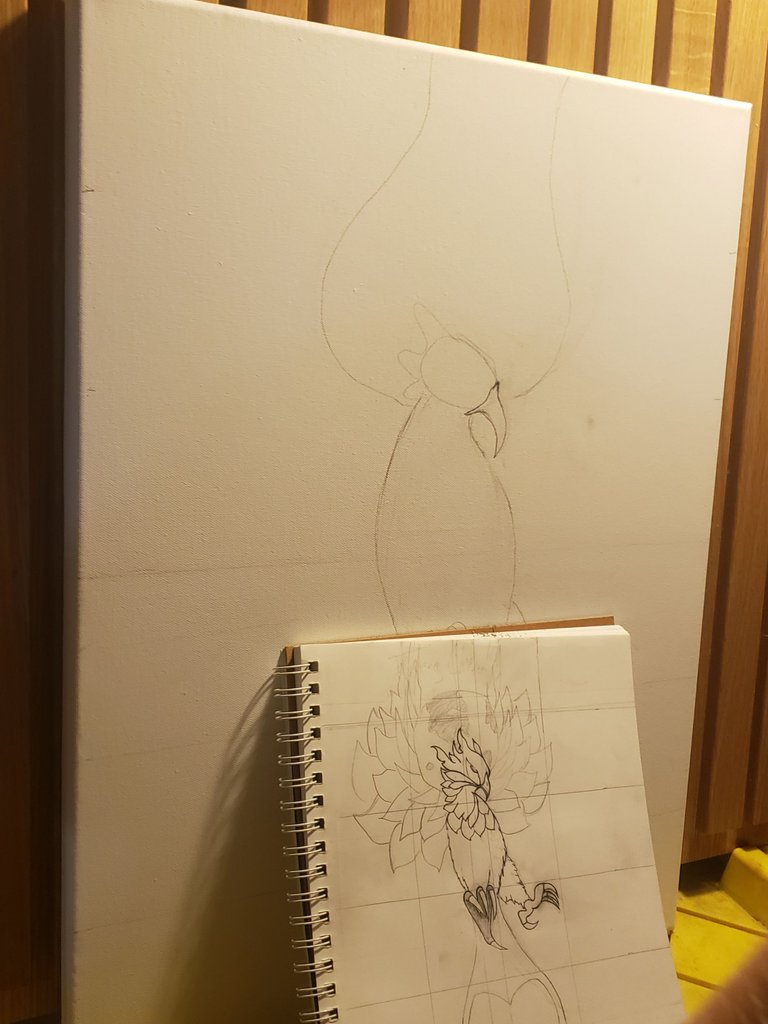 This image could end up being entered into a Splinterlands design contest for a future submission, it would be really cool to eventually see this art made into a card - I have always been a fan of (and own) that GOLD Elemental Phoenix card... I wonder why that could be?? Hmmm.... It would be some hella legit braggin' rights considering the art will be in my album book, where I will also be advertising Splinterlands & 1UP.
Powered by Hella Dank Nugs - Brought to you by Deep Culture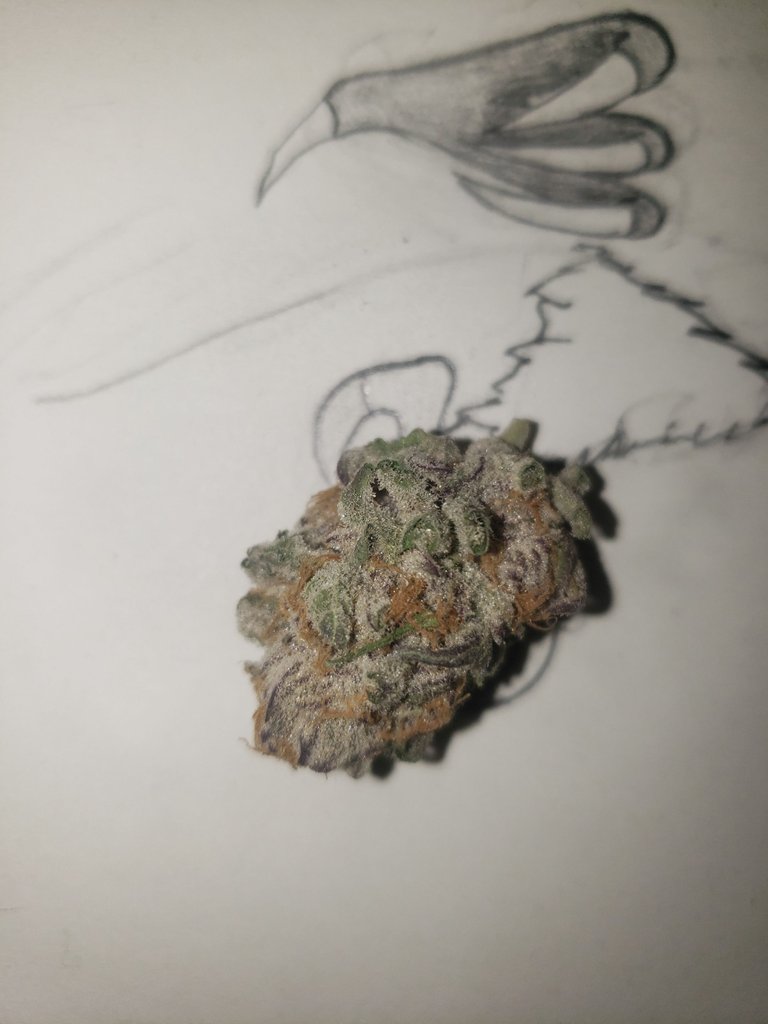 Bless the Method

Our Village Vission
Links for Free Crypto Earning Accounts
Links to Vital Crypto Resources
---
---