NFTs Unraveled - What is the REAL Value? - It Depends on the NFT
After over a month of strait study and research of NFTs, I finally have a grasp on the foundation of their value-concept, and their potential beneficial uses. This article outlines all my points of discovery, and provides examples, predictions, and suggestions for future implementation of NFTs in real world spaces.
My First Ever Fan NFT: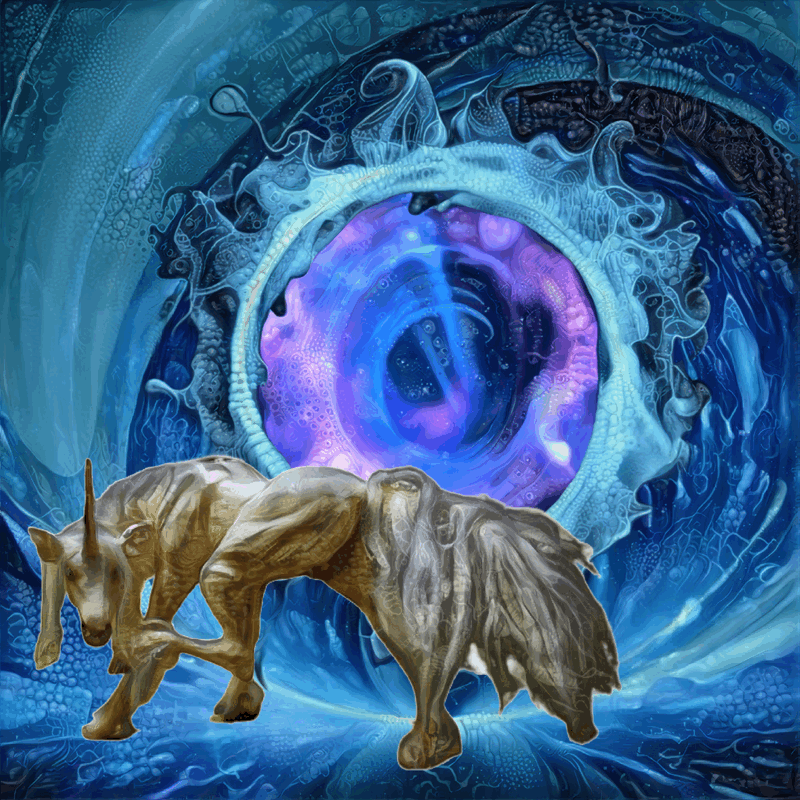 Image Source

Base Value
The biggest question everyone is asking is how NFTs actually hold any monetary value. In a world full of free (and often easily pirated) media in the age of information, it is only natural to question why an image, video, and/or audio you could usually download off the internet for free, would command any sort of legitimate financial demand.
The base value of all NFTs derives simply from the fact that you have to pay to mint each one. The fees for these mintings are then used to pay for hosting, maintenance, upgrades, etc. for the platform providing the service. Hive's four current NFT mints are NFT Showroom, NFTtunz, Weedcash NFT Marketplace, and Open Hive, although there are many other platforms outside of Hive to mint NFTs as well. I will likely be sticking with Hive NFTs, as that is where my greatest following resides, and has the best available blockchain mechanics.
While the base value is directly straightforward, what I call the extended value depends on a vast array of variables, the dynamics of which are endlessly customizable.
Rarity - you can set the number of editions of each NFT you create. While the number limit will vary depending on the platforms parameters, you can potentially assist in the creation of higher demand and resale value of the NFTs you create by minting less of them. 

Current Popularity of artist/creator - Price is determined by rarity and demand - the current popularity of an NFT artist will certainly have an impact on the real-world value of their works. You can also invest in a artist's likelihood to become popular buy buying their NFTs at a lower cost when they are minted pre-popularity - banking on potential.

Quality - The caliber of artistic expression in the NFT, whether that be a still image, animation, music, enhanced logo, or otherwise, certainly has an impact on the value. Humans almost always prefer that which is unique and creative over dull and basic.  

Perks - applying online or in the real world - attaching perks to an NFT can increase the monetary value by providing a new form of base-value through means of the usual cost of the perk when paid for normally. Obviously a discount from the point is to be expected, if it is to qualify as a perk. Examples - backstage VIP access at all shows - skip the lines at events - special online airdrops for NFT holders.

Attached Merch - Many NFTs have been created with the intent for trading in for specific merch, with the option of holding the tradeable NFT for future speculation. This can apply to copies of physical music, art, event tickets, clothing, etc. Reminds me of silver notes - I will call these "merch-note NFTs".

Utilities / Added fungibility (next level tokenization) - This aspect is a more advanced level of NFT implementation. Adding utilities can tokenize your NFTs in a way that could potentially earn holders passive rewards, which could come in the form of financial income or added power/items in a pre-designed system of synergism. *Splinterlands* has a great many features that provide synergistic perks with their NFTs and tokens alike.

Ground-Floor Promotion - even when NFTs are used as a promotional tool that you simply give away or combine with other items at no additional cost, the value can almost immediately increase once these promo-assets are fully distributed. Although the minter will not necessarily see the direct financial benefits of the idea, passing this potential increase in funding to the fans can create revenue in other ways for the minter, even if the only positive for the artist is to expand their exposure and fanbase to a greater degree - that is still a form of value for the minter. 

Perma-Coupons - in creating long-time (or for-life) discount or freebie NFT sort of subscriptions, you can add value to NFTs by simply calculating a severely discounted cost of what the items/services received through the promotion the NFT offers. Rarity of these NFTs will also come into play for the value, especially once the NFTs hit the secondary market after a supply tank. 


Artists and Musicians - Promo Abilities
When you purchase an NFT from an artist or musician, what you are really investing in is the artist's (and corresponding NFTs') likelihood of potential "success" and popularity increase, as well as the initial real world value of the NFT itself. If you find an artist that you think manifests phenomenal work and they offer NFTs, you can opt to invest in those instead of offering a traditional donation, providing a digital merch option.
NFTs are an excellent promotional tool for artists that also has the added potential benefit of rewarding the fans, beyond the reward of the music/art itself - although the value of the NFT is not necessarily limited to it's rarity, quality, and artist popularity/potential.
As mentioned above, there can be perks and/or utilities applied to NFTs which can also affect value. An example of this is the first and only physical NFT I have ever come across from @IlluminatiCongo (he needs to publish a post here about it).
Congo Coin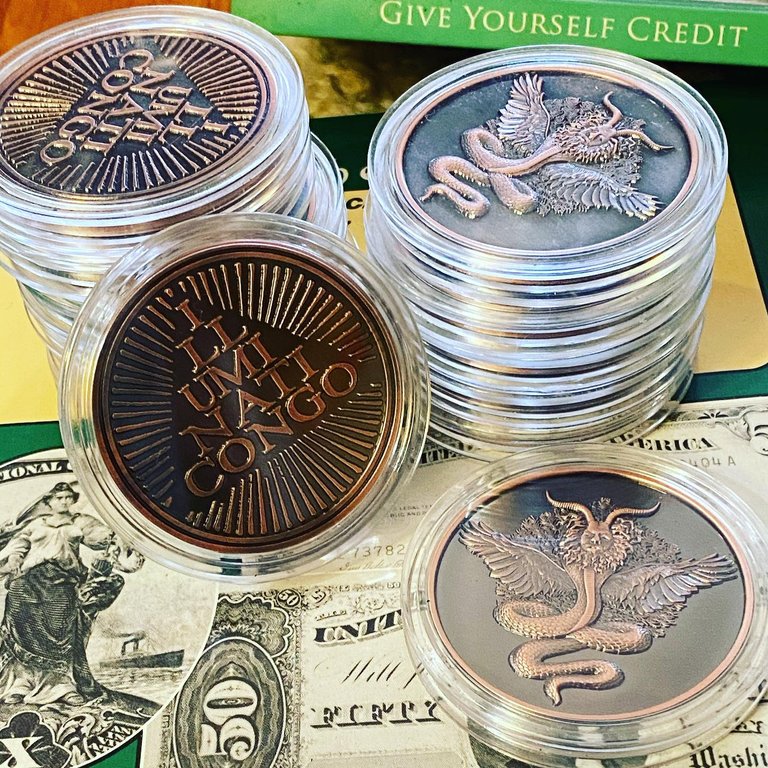 Image Source
Not every NFT has to be the same - as you can see here, they don't even have to be digital... although this does have a digital tail of ETH, which isn't exactly a bad thing per say.
This limited edition (only 150 ever minted) physical NFT is a harmonic blend of physical and digital coinage with added perks and promos. Owning this coin gets you exclusive discounts, freebies, and special VIP treatment at Congo's events for life. These coins were also loaded with ETH, and minted on the Etherium blockchain, (before his discovery of Hive), giving this asset a triple investment advantage, and Congo much needed financial support for the continuation of his crafts.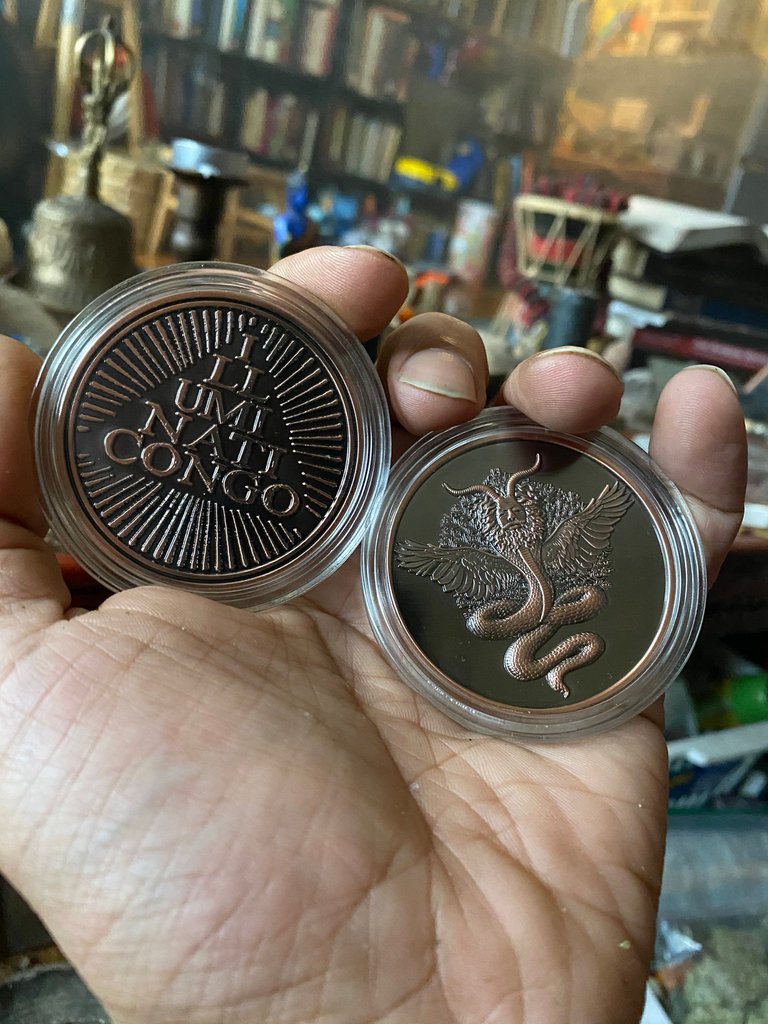 Image Source

Companies & Platforms - "Perma-Coupons"
In my digging, I also realized that businesses, platforms, and their patrons can also benefit from NFTs. They can do this by attaching coupons to them, that can either be limited or unlimited in nature, and can also mint variations of the tokens set to specific time intervals.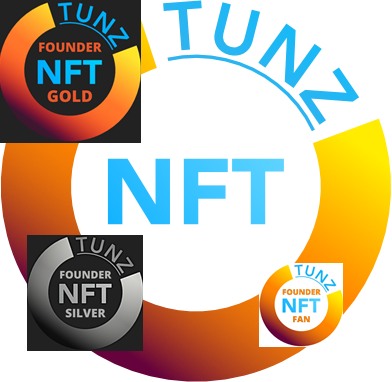 Image Source - @NFTtunz
A great example of a "perma-coupon" (that is actually music-NFT based) that is still available firsthand are NFTtunz Founder Tokens, which you can learn more about by traveling to my article about them by clicking here, and you can purchase them on NFTtunz by clicking here. I think they unintentionally made an NFT-game with these things.

Shit-NFTs - Shit-Coins (Cryptos)
The other day my friend said to me, "The whole (NFT) ecosystem is such a clusterfuck of scams, rug-pulls, and ways to trick stupid people out of their money". While this is mostly true, my response was "from a lot of what we have seen so far, yes... but you could say the same thing about crypto", to which he agreed.
Example: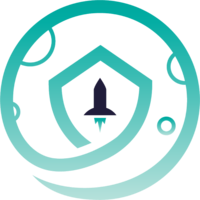 Image Source
Yes, the majority of NFTs are shit that are essentially just enhanced (if your lucky) images of hopefully original content in digital form, and 99% of what is out there now will likely be worthless someday (if not already), but just like there are shit-coins in crypto, there are hella shit-NFTs that do nothing except exist - the only value of which is pure hype beyond the base (do you still have your old baseball card collection?).
Take Hive Punks for example - while there was a ton of hype surrounding these NFTs, the hype was mostly based on the fact that a similar project was previously done on ETH, and many of those NFTs are valued at hundreds of thousands of dollars, with some valued at many millions. At the end of the day however, these are essentially 8-16 bit images with low minting quantity... what I would call ugly yet popular digital Faberge eggs - no perks, no utilities, no attachment to creation whatsoever outside easily manifested bit-images of faces.
Image Source
Before you get all riled up, know I am not bashing Hive-Punks. I know how much some of you love your Punks, but I will be real about it. If future utilites or game features are added to these NFTs later, I will update with new info then.
Not my cup of tea, but that's not to say that Punk-like projects don't have a popularity score that adds to the value... currently, but much cooler concepts with greater attached value are on the way across the board, new NFT based games and trading cards included. There is even a service on Tribaldex to create these now, and another one @Flauwy is helping manifest called Chifi Bots, with a similar game/card construction service over on Aspire. Even Splinterlands is a completely NFT based game, all art is manifested through design contests on Hive, the interface and NFTs themselves look fantastic, and all hold their own unique functions/power/rarity in the game.
There is (at least) short term gains available in massive hype though if you know how to play it... there is a similar, more personal Hive-community oriented project releasing 12/9/21 (tomorrow) at 3PM UTC called Hive Folks (more info) if you are interested.

Image Source

All Editions of NFTs are Unique & Protected
No one explained this facet of uniqueness and counters the misconception about feasibility of pirating NFTs better than @iamdarrenclaxton over on the NFTtunz Discord server the other day:
Click to Expand: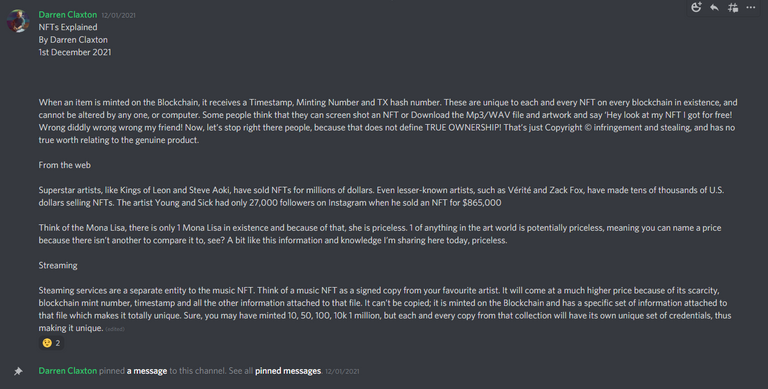 Image Source

Upgrades and Implementations
Download prevention - While each NFT in unique and protected by timestamps/data secured permanently on the blockchain, I feel there still needs to be at least a small layer of download prevention on the hosting sites of the actual images, videos, and music displayed therein on the listings/collections. This small level of security may be worked around with a few extra steps by a clever soul, but will also provide a level of professionalism to the corresponding platform, and all its minted content. Also if folks are going to steal the media without buying the associated NFTs, you might as well make them work for it. Can't make things too easy for folks with ill intent. This would be a good start to protecting the NFTs' status as actual assets with monetary value in the minds of those currently leaning towards the contrary.
Increased Media Size Limit - Currently most NFT minting platforms only allow for a 100MB file upload per NFT project. While this works great for most quality images, animations, and short videos, it does not allow for minting of what I call "Full Production NFTs" in their original high resolution form. In the age of 4k, the options in this realm would be far greater if a 250MB size limit was implemented. Finding a way to scale this through vests or limiting similar to Voting Percentage on Hive (lets call it Full Production Percentage) is key... if scaling is even needed at the moment. The NFT space is still relatively small (in terms of amount of content) on most platforms currently.

My NFTs
I am utilizing NFTs to promote and create digital assets for my music, logos, and art. I have many ideas for NFTs that I have been working on, the biggest of which is going to be the first ever 4k NFT music video, which is ready to release with my album this month. The size limit of 100MB uploads does not currently support this, but I have been tirelessly requesting that the bump to 250MB be given to at least this project, if not implemented into the code long-term. Other musicians will also want this ability soon, especially once I provide the example.
Sneak-Peek at my ELAmental Forces Music Video - Full Post Soon: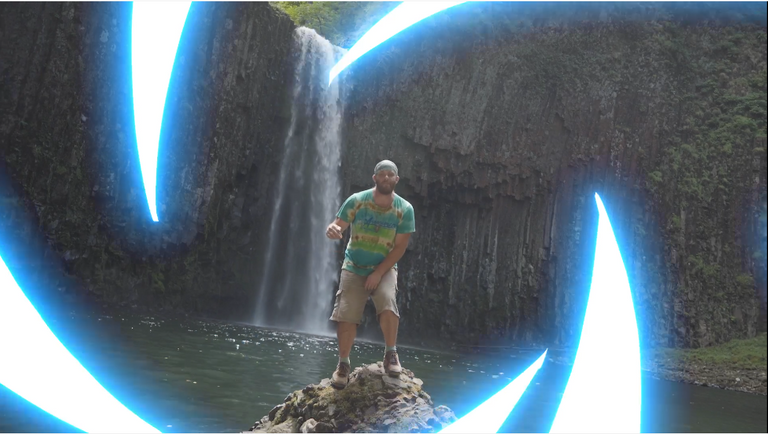 I will also be including some form of @ELAmental specific NFT with my album as a free promotional item to everyone who donates for physical copies. I thought about making that NFT the music video, minting 11,000 of them for all the album copies, and keeping the video exclusive to the NFTs. After much discussion and thought however, I have decided that I will be releasing the video on streaming platforms as well to achieve the max amount of exposure. This is even more pertinent for me, since this is my first published music video. The drive to create this music video NFT properly however will not subside, I may just mint a much more limited quantity of them in the case of that not being the main promo-album NFT.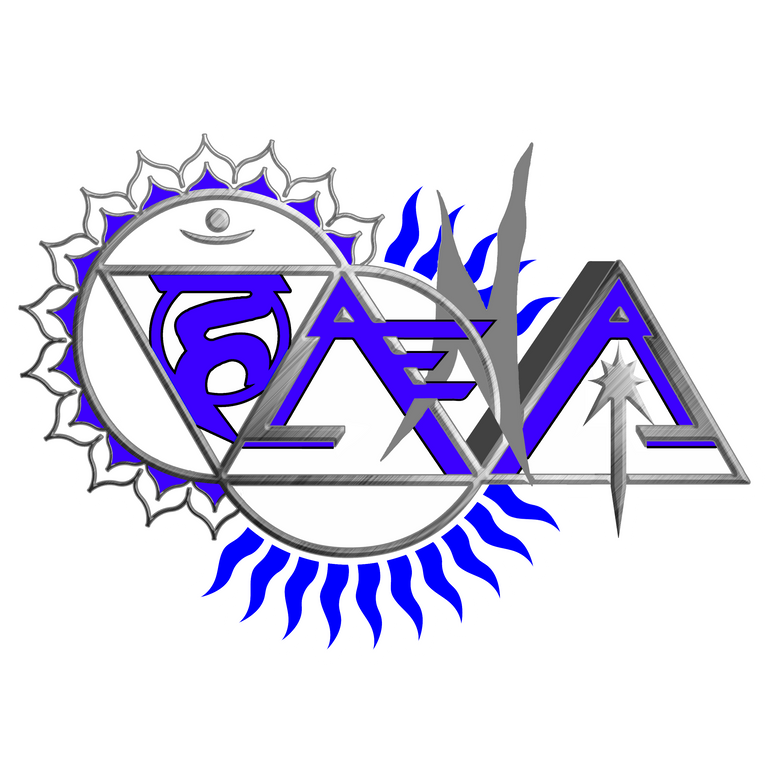 No matter what I decide for the music video NFT, I will also be minting a version of my ELAmental logo to distribute. These two projects will be there first two NFTs I ever mint, and I will do everything within my power to ensure that these particular NFTs will be the most valuable out of any of them, with the purpose of rewarding the folks who are early adopters, and have supported my music and art for years already... those plugged into my circles (or if you are reading this) will get first dibs. If you really know me, than you know just how much energy I push into my crafts, so best believe the results are going to be high caliber, and hold/gain value.

Help from Animators & Graphic Designers?
If anyone out there that is a talented graphic designer or animator could please help me update my logos to be more polished for NFTs, I would greatly appreciate it, and will certainly pay for the service-upgrade. I am also interested in acquiring some new image/animation editing software, so please comment below if you have found something you like to use that is phenomenal - even if its not a free program, but opensource is always a plus. Let's get a list together.
Bless the Method

Our Village Vission
Links for Free Crypto Earning Accounts
Links to Vital Crypto Resources
---
---