Voltero Envisaetherius - Collab Character Origin Contest Entry for Hashrush & the Story of a True Artist's Struggle

@yanes94 and I designed a character from scratch for a P2E game called Hashrush on the Ethereum blockchain (and possibly also the NEAR Network), based on real time strategy (RTS), and built by the Vorto Network - which promotes itself as a company that is prioritizing game design first, and blockchain integration second (source).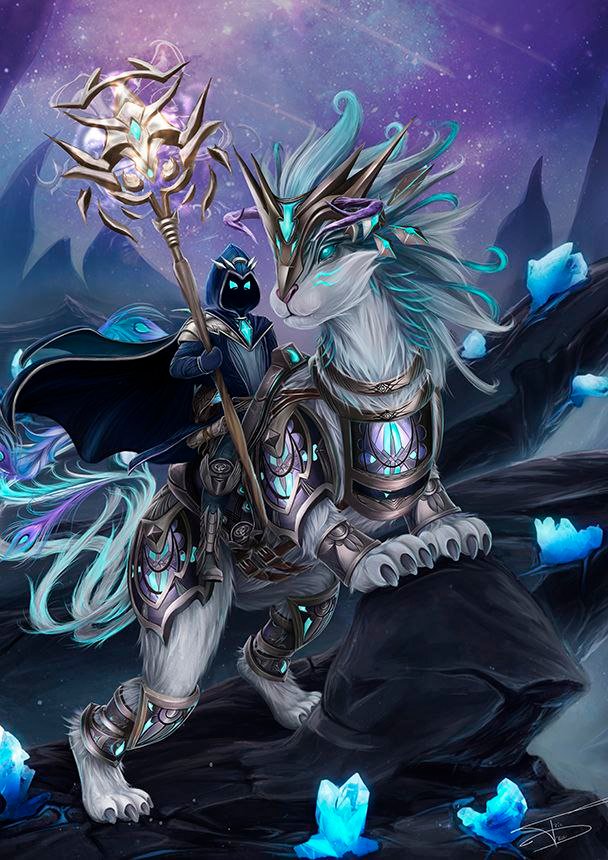 @yanes94 discovered a contest for new character designs for Hashrush, and since she is an intensely astounding visual artist, and I an exuberant and eloquent writer, we decided to collaborate on the entry in light of an origin story and original artwork being encouraged for the contest. If you like our submission and feel it is superior (detailed below), you can help us by voting on it (links below as well). You must vote on a 1-10 scale for each submission in the contest (10 being the highest), and our submission is regrettably next to last on the list somehow... so we do need support.
The game is about mining funny enough, but its much more cosmic/etheric than that. The graphics also seems far superior to many other blockchain games, which is impressive. When I sat down to write the origin story to pair with the art, a vibe of Dungeons and Dragons hit me pretty hard. The following is said story:

V𝖔𝖑𝖙𝖊𝖗𝖔 𝕰𝖓𝖛𝖎𝖘𝖆𝖊𝖙𝖍𝖊𝖗𝖎𝖚𝖘
𝕭𝖗𝖎𝖓𝖌𝖊𝖗 𝖔𝖋 𝕾𝖞𝖓𝖊𝖗𝖌𝖎𝖘𝖙𝖎𝖈 𝕬𝖇𝖚𝖓𝖉𝖆𝖓𝖈𝖊 𝖙𝖍𝖗𝖔𝖚𝖌𝖍 𝕰𝖙𝖍𝖊𝖗𝖎𝖈 V𝖎𝖘𝖎𝖔𝖓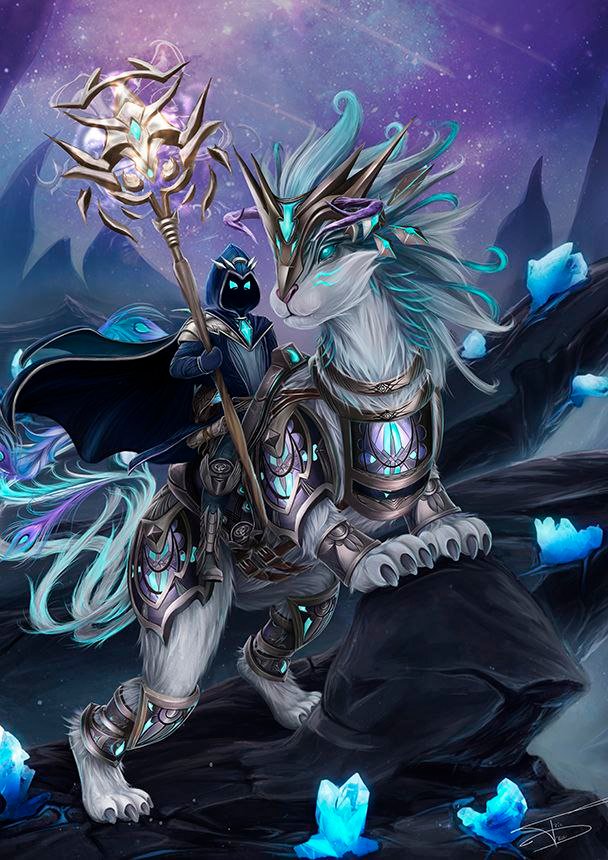 𝔄𝔰 𝔞 𝔠𝔥𝔦𝔩𝔡, V𝔬𝔩𝔱𝔢𝔯𝔬 𝔯𝔢𝔞𝔩𝔦𝔷𝔢𝔡 𝔱𝔥𝔞𝔱 𝔥𝔢 𝔠𝔬𝔲𝔩𝔡 𝔰𝔢𝔢 𝔦𝔫𝔱𝔬 𝔬𝔱𝔥𝔢𝔯 𝔡𝔦𝔪𝔢𝔫𝔰𝔦𝔬𝔫𝔰, 𝔞𝔩𝔩𝔬𝔴𝔦𝔫𝔤 𝔥𝔦𝔪 𝔱𝔬 𝔭𝔢𝔢𝔯 𝔭𝔞𝔰𝔱 𝔱𝔥𝔢 𝔳𝔢𝔦𝔩 𝔬𝔣 𝔱𝔥𝔦𝔰 𝔯𝔢𝔞𝔩𝔦𝔱𝔶, 𝔞𝔫𝔡 𝔞𝔩𝔰𝔬 𝔞𝔠𝔯𝔬𝔰𝔰 𝔱𝔦𝔪𝔢 𝔞𝔫𝔡 𝔰𝔭𝔞𝔠𝔢 𝔦𝔫 𝔥𝔦𝔰 𝔬𝔴𝔫 𝔡𝔦𝔪𝔢𝔫𝔰𝔦𝔬𝔫 𝔬𝔫 ℭ𝔯𝔶𝔭𝔱𝔬𝔫𝔦𝔞. ℜ𝔞𝔦𝔰𝔢𝔡 𝔟𝔶 𝔭𝔯𝔬𝔰𝔭𝔢𝔠𝔱𝔬𝔯𝔰, 𝔥𝔦𝔰 𝔭𝔞𝔯𝔢𝔫𝔱𝔰 𝔰𝔬𝔲𝔤𝔥𝔱 𝔱𝔬 𝔲𝔰𝔢 𝔱𝔥𝔢𝔦𝔯 𝔰𝔬𝔫'𝔰 𝔲𝔫𝔦𝔮𝔲𝔢 𝔤𝔦𝔣𝔱 𝔱𝔬 𝔣𝔦𝔫𝔡 𝔞𝔫𝔡 𝔡𝔦𝔰𝔠𝔢𝔯𝔫 𝔭𝔯𝔬𝔣𝔦𝔱𝔞𝔟𝔩𝔢 𝔪𝔦𝔫𝔦𝔫𝔤 𝔰𝔦𝔱𝔢𝔰 𝔴𝔦𝔱𝔥 𝔢𝔣𝔣𝔬𝔯𝔱𝔩𝔢𝔰𝔰 𝔢𝔞𝔰𝔢, 𝔞𝔫𝔡 𝔴𝔦𝔱𝔥𝔬𝔲𝔱 𝔢𝔳𝔢𝔫 𝔥𝔞𝔳𝔦𝔫𝔤 𝔱𝔬 𝔞𝔠𝔱𝔲𝔞𝔩𝔩𝔶 𝔭𝔥𝔶𝔰𝔦𝔠𝔞𝔩𝔩𝔶 𝔪𝔬𝔳𝔢 𝔱𝔬 𝔩𝔬𝔬𝔨 𝔣𝔬𝔯 𝔱𝔥𝔢𝔪 (𝔴𝔥𝔦𝔠𝔥 𝔦𝔰 𝔫𝔬𝔯𝔪𝔞𝔩𝔩𝔶 𝔮𝔲𝔦𝔱𝔢 𝔞 𝔧𝔬𝔲𝔯𝔫𝔢𝔶). ℌ𝔦𝔰 𝔭𝔞𝔯𝔢𝔫𝔱𝔰 𝔰𝔲𝔭𝔭𝔯𝔢𝔰𝔰𝔢𝔡 𝔱𝔥𝔢 𝔦𝔫𝔱𝔢𝔯𝔡𝔦𝔪𝔢𝔫𝔰𝔦𝔬𝔫𝔞𝔩 𝔰𝔦𝔡𝔢 𝔬𝔣 𝔱𝔥𝔢𝔦𝔯 𝔰𝔬𝔫'𝔰 𝔪𝔞𝔤𝔦𝔠, 𝔠𝔞𝔰𝔱𝔦𝔫𝔤 𝔦𝔱 𝔬𝔣𝔣 𝔞𝔰 "𝔧𝔲𝔰𝔱 𝔱𝔥𝔢 𝔰𝔦𝔩𝔩𝔶 𝔦𝔪𝔞𝔤𝔦𝔫𝔞𝔱𝔦𝔬𝔫 𝔬𝔣 𝔞 𝔪𝔞𝔤𝔦𝔠𝔞𝔩 𝔠𝔥𝔦𝔩𝔡" - 𝔴𝔥𝔦𝔠𝔥 𝔨𝔢𝔭𝔱 𝔥𝔦𝔰 𝔪𝔦𝔫𝔡 𝔣𝔬𝔠𝔲𝔰𝔢𝔡 𝔬𝔫 𝔱𝔥𝔢 𝔭𝔯𝔞𝔠𝔱𝔦𝔠𝔞𝔩𝔦𝔱𝔶 𝔬𝔣 𝔣𝔦𝔫𝔡𝔦𝔫𝔤 𝔪𝔦𝔫𝔢 𝔰𝔦𝔱𝔢𝔰 𝔬𝔫 𝔱𝔥𝔢𝔦𝔯 𝔭𝔩𝔞𝔫𝔢 𝔬𝔣 𝔢𝔵𝔦𝔰𝔱𝔢𝔫𝔠𝔢.
Image Source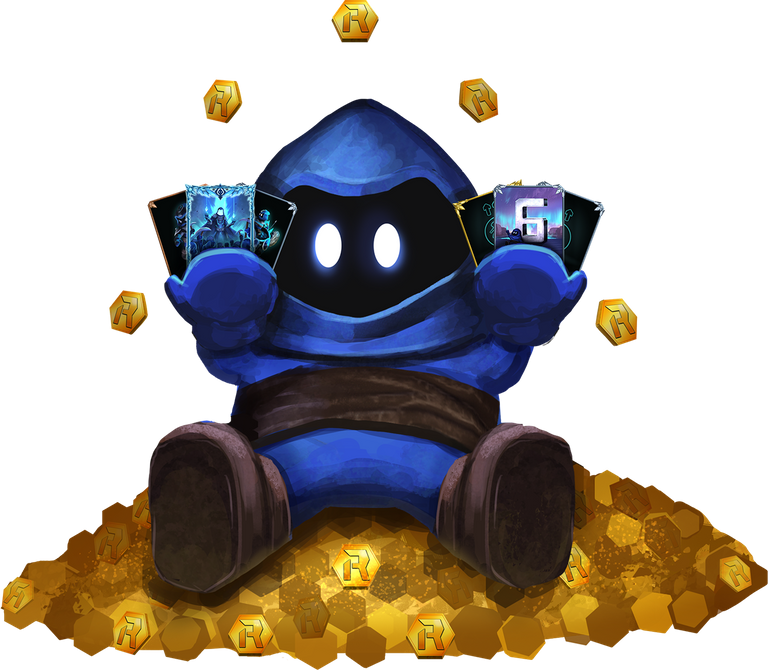 𝔚𝔥𝔦𝔩𝔢 V𝔬𝔩𝔱𝔢𝔯𝔬 𝔴𝔞𝔱𝔠𝔥𝔢𝔡 𝔥𝔦𝔰 𝔣𝔞𝔪𝔦𝔩𝔶 𝔤𝔯𝔬𝔴 𝔦𝔫 𝔰𝔱𝔞𝔱𝔲𝔯𝔢 𝔞𝔫𝔡 𝔯𝔦𝔠𝔥𝔢𝔰 𝔱𝔥𝔯𝔬𝔲𝔤𝔥 𝔥𝔦𝔰 𝔤𝔦𝔣𝔱𝔰, 𝔥𝔢 𝔦𝔫𝔦𝔱𝔦𝔞𝔩𝔩𝔶 𝔣𝔢𝔩𝔱 𝔞𝔫 𝔦𝔪𝔪𝔢𝔫𝔰𝔢 𝔞𝔪𝔬𝔲𝔫𝔱 𝔬𝔣 𝔭𝔯𝔦𝔡𝔢 𝔱𝔥𝔞𝔱 𝔥𝔢 𝔴𝔞𝔰 𝔞𝔟𝔩𝔢 𝔱𝔬 𝔭𝔯𝔬𝔳𝔦𝔡𝔢 𝔰𝔬 𝔪𝔲𝔠𝔥 𝔞𝔟𝔲𝔫𝔡𝔞𝔫𝔠𝔢 𝔣𝔬𝔯 𝔥𝔦𝔰 𝔣𝔞𝔪𝔦𝔩𝔶. 𝔄𝔰 𝔥𝔢 𝔤𝔯𝔢𝔴 𝔬𝔩𝔡𝔢𝔯 𝔥𝔬𝔴𝔢𝔳𝔢𝔯, 𝔥𝔢 𝔣𝔢𝔩𝔱 𝔞 𝔩𝔬𝔫𝔤𝔦𝔫𝔤 𝔣𝔬𝔯 𝔰𝔬𝔪𝔢𝔱𝔥𝔦𝔫𝔤 𝔪𝔬𝔯𝔢... 𝔞 𝔠𝔞𝔩𝔩𝔦𝔫𝔤 𝔣𝔯𝔬𝔪 𝔰𝔬𝔪𝔢𝔴𝔥𝔢𝔯𝔢 𝔫𝔢𝔞𝔯, 𝔟𝔲𝔱 𝔞𝔩𝔰𝔬 𝔣𝔞𝔯. 𝔗𝔥𝔢 𝔪𝔬𝔯𝔢 𝔱𝔦𝔪𝔢 𝔱𝔥𝔞𝔱 𝔭𝔞𝔰𝔰𝔢𝔡, 𝔱𝔥𝔢 𝔩𝔢𝔰𝔰 𝔬𝔲𝔯 𝔥𝔢𝔯𝔬 𝔣𝔢𝔩𝔱 𝔣𝔲𝔩𝔣𝔦𝔩𝔩𝔢𝔡 𝔦𝔫 𝔥𝔦𝔰 𝔠𝔞𝔩𝔩𝔦𝔫𝔤. 𝔒𝔫𝔢 𝔡𝔞𝔶 V𝔬𝔩𝔱𝔢𝔯𝔬 𝔴𝔞𝔰 𝔡𝔢𝔢𝔭 𝔦𝔫 𝔞 𝔪𝔢𝔡𝔦𝔱𝔞𝔱𝔦𝔳𝔢 𝔰𝔱𝔞𝔱𝔢, 𝔯𝔢𝔪𝔬𝔱𝔢 𝔳𝔦𝔢𝔴-𝔭𝔯𝔬𝔰𝔭𝔢𝔠𝔱𝔦𝔫𝔤 𝔞 𝔫𝔢𝔴 𝔪𝔦𝔫𝔢 𝔣𝔬𝔯 𝔥𝔦𝔰 𝔣𝔞𝔪𝔦𝔩𝔶. 𝔚𝔥𝔢𝔫 𝔥𝔢 𝔬𝔭𝔢𝔫𝔢𝔡 𝔥𝔦𝔰 𝔢𝔶𝔢𝔰 𝔬𝔫 𝔱𝔥𝔦𝔰 𝔭𝔞𝔯𝔱𝔦𝔠𝔲𝔩𝔞𝔯 𝔬𝔠𝔠𝔞𝔰𝔦𝔬𝔫 𝔥𝔬𝔴𝔢𝔳𝔢𝔯, 𝔟𝔢𝔣𝔬𝔯𝔢 𝔥𝔦𝔪 𝔞𝔪𝔞𝔰𝔰𝔢𝔡 𝔞 𝔭𝔬𝔯𝔱𝔞𝔩 𝔱𝔬 𝔱𝔥𝔢 𝔞𝔠𝔱𝔲𝔞𝔩 𝔪𝔦𝔫𝔢 𝔰𝔦𝔱𝔢 𝔥𝔢 𝔴𝔞𝔰 𝔰𝔢𝔢𝔦𝔫𝔤 𝔦𝔫 𝔥𝔦𝔰 𝔪𝔦𝔫𝔡! 𝔄𝔰 𝔥𝔢 𝔯𝔢𝔞𝔩𝔦𝔷𝔢𝔡 𝔥𝔢 𝔫𝔬𝔴 𝔥𝔞𝔡 𝔱𝔥𝔢 𝔞𝔟𝔦𝔩𝔦𝔱𝔶 𝔱𝔬 𝔫𝔬𝔱 𝔬𝔫𝔩𝔶 𝔣𝔦𝔫𝔡 𝔪𝔦𝔫𝔢 𝔰𝔦𝔱𝔢𝔰 𝔞𝔫𝔡 𝔡𝔦𝔰𝔠𝔢𝔯𝔫 𝔱𝔥𝔢𝔦𝔯 𝔭𝔯𝔬𝔣𝔦𝔱𝔞𝔟𝔦𝔩𝔦𝔱𝔶 𝔣𝔯𝔬𝔪 𝔞 𝔡𝔦𝔰𝔱𝔞𝔫𝔠𝔢, 𝔟𝔲𝔱 𝔞𝔩𝔰𝔬 𝔱𝔬 𝔞𝔠𝔱𝔲𝔞𝔩𝔩𝔶 𝔢𝔵𝔱𝔯𝔞𝔠𝔱 𝔱𝔥𝔢 𝔬𝔯𝔢 𝔱𝔥𝔯𝔬𝔲𝔤𝔥 𝔞 𝔡𝔦𝔪𝔢𝔫𝔰𝔦𝔬𝔫𝔞𝔩 𝔭𝔬𝔯𝔱𝔞𝔩, 𝔥𝔦𝔰 𝔣𝔦𝔯𝔰𝔱 𝔦𝔫𝔰𝔱𝔦𝔫𝔠𝔱 𝔴𝔞𝔰 𝔱𝔬 𝔯𝔢𝔞𝔠𝔥 𝔱𝔥𝔯𝔬𝔲𝔤𝔥 𝔱𝔥𝔢 𝔭𝔬𝔯𝔱𝔞𝔩 𝔞𝔫𝔡 𝔯𝔬𝔠𝔨𝔰 𝔞𝔫𝔡 𝔟𝔯𝔦𝔫𝔤 𝔱𝔥𝔢𝔪 𝔰𝔱𝔯𝔞𝔦𝔤𝔥𝔱 𝔦𝔫𝔱𝔬 𝔥𝔦𝔰 𝔥𝔬𝔪𝔢.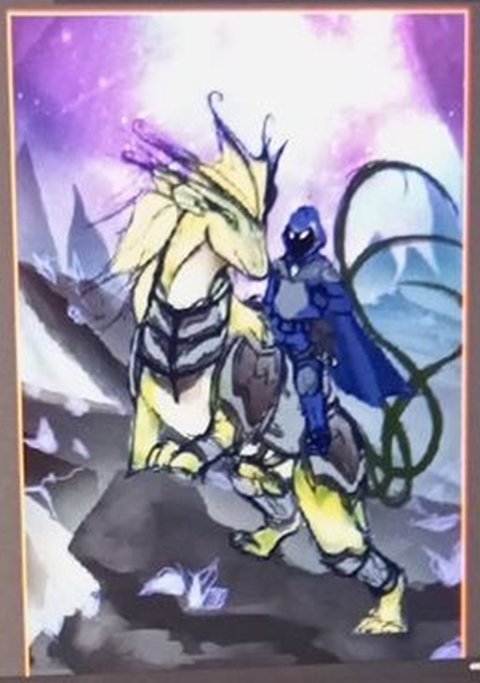 ℑ𝔫𝔰𝔱𝔢𝔞𝔡 𝔬𝔣 𝔯𝔢𝔞𝔠𝔥𝔦𝔫𝔤, 𝔥𝔢 𝔥𝔢𝔰𝔦𝔱𝔞𝔱𝔢𝔡, 𝔯𝔢𝔪𝔢𝔪𝔟𝔢𝔯𝔦𝔫𝔤 𝔱𝔦𝔪𝔢𝔰 𝔞𝔰 𝔞 𝔠𝔥𝔦𝔩𝔡 𝔴𝔥𝔢𝔫 𝔞 𝔡𝔯𝔞𝔤𝔬𝔫-𝔩𝔦𝔨𝔢 𝔠𝔯𝔢𝔞𝔱𝔲𝔯𝔢 𝔴𝔬𝔲𝔩𝔡 𝔳𝔦𝔰𝔦𝔱 𝔥𝔦𝔪 𝔦𝔫 𝔥𝔦𝔰 𝔦𝔫𝔱𝔢𝔯𝔡𝔦𝔪𝔢𝔫𝔰𝔦𝔬𝔫𝔞𝔩 𝔪𝔢𝔡𝔦𝔱𝔞𝔱𝔦𝔬𝔫𝔰. ℌ𝔢 𝔱𝔥𝔢𝔫 𝔠𝔩𝔬𝔰𝔢𝔡 𝔱𝔥𝔢 𝔠𝔲𝔯𝔯𝔢𝔫𝔱 𝔭𝔬𝔯𝔱𝔞𝔩, 𝔞𝔫𝔡 𝔣𝔬𝔯 𝔱𝔥𝔢 𝔣𝔦𝔯𝔰𝔱 𝔱𝔦𝔪𝔢 𝔦𝔫 𝔞𝔤𝔢𝔰, 𝔞 𝔭𝔬𝔯𝔱𝔞𝔩 𝔴𝔞𝔰 𝔬𝔭𝔢𝔫𝔢𝔡 𝔱𝔬 𝔞𝔫𝔬𝔱𝔥𝔢𝔯 𝔡𝔦𝔪𝔢𝔫𝔰𝔦𝔬𝔫.
𝔑𝔬 𝔬𝔫𝔢 𝔱𝔯𝔲𝔩𝔶 𝔨𝔫𝔬𝔴𝔰 𝔴𝔥𝔢𝔯𝔢 V𝔬𝔩𝔱𝔢𝔯𝔬 𝔴𝔢𝔫𝔱 𝔬𝔫 𝔱𝔥𝔞𝔱 𝔣𝔞𝔱𝔢𝔣𝔲𝔩 𝔡𝔞𝔶, 𝔞𝔫𝔡 𝔪𝔞𝔫𝔶 𝔰𝔢𝔞𝔰𝔬𝔫𝔰 𝔭𝔞𝔰𝔰 𝔴𝔦𝔱𝔥 𝔥𝔦𝔰 𝔣𝔞𝔪𝔦𝔩𝔶 𝔪𝔦𝔰𝔰𝔦𝔫𝔤 𝔱𝔥𝔢𝔦𝔯 𝔬𝔫𝔩𝔶 𝔰𝔬𝔫 𝔞𝔫𝔡 𝔪𝔬𝔰𝔱 𝔳𝔞𝔩𝔲𝔞𝔟𝔩𝔢 𝔞𝔰𝔰𝔢𝔱. 𝔒𝔫𝔢 𝔡𝔞𝔯𝔨 𝔫𝔦𝔤𝔥𝔱 𝔥𝔬𝔴𝔢𝔳𝔢𝔯, 𝔞 𝔟𝔯𝔦𝔤𝔥𝔱 𝔭𝔲𝔯𝔭𝔩𝔢 𝔭𝔬𝔯𝔱𝔞𝔩 𝔢𝔪𝔢𝔯𝔤𝔢𝔡, 𝔞𝔫𝔡 𝔬𝔲𝔱 𝔠𝔞𝔪𝔢 V𝔬𝔩𝔱𝔢𝔯𝔬 𝔞𝔫𝔡 𝔥𝔦𝔰 𝔟𝔢𝔞𝔲𝔱𝔦𝔣𝔲𝔩 𝔪𝔶𝔱𝔥𝔦𝔠𝔞𝔩 𝔟𝔢𝔞𝔰𝔱!
𝔄𝔰 𝔥𝔢 𝔯𝔢𝔨𝔦𝔫𝔡𝔩𝔢𝔡 𝔴𝔦𝔱𝔥 𝔥𝔦𝔰 𝔣𝔞𝔪𝔦𝔩𝔶, 𝔱𝔥𝔢𝔶 𝔴𝔢𝔯𝔢 𝔢𝔠𝔰𝔱𝔞𝔱𝔦𝔠 𝔱𝔬 𝔰𝔢𝔢 𝔥𝔦𝔪, 𝔞𝔰 𝔱𝔥𝔢𝔶 𝔥𝔞𝔡 𝔩𝔬𝔰𝔱 𝔰𝔬 𝔪𝔲𝔠𝔥 𝔬𝔣 𝔱𝔥𝔢𝔦𝔯 𝔞𝔪𝔞𝔰𝔰𝔢𝔡 𝔴𝔢𝔞𝔩𝔱𝔥 𝔦𝔫 𝔥𝔦𝔰 𝔞𝔟𝔰𝔢𝔫𝔠𝔢. 𝔗𝔥𝔢𝔶 𝔞𝔰𝔨𝔢𝔡 𝔥𝔦𝔪 "V𝔬𝔩𝔱𝔢𝔯𝔬, 𝔴𝔥𝔢𝔯𝔢 𝔥𝔞𝔳𝔢 𝔶𝔬𝔲 𝔟𝔢𝔢𝔫!? 𝔇𝔦𝔡 𝔶𝔬𝔲 𝔣𝔦𝔫𝔡 𝔲𝔰 𝔞 𝔠𝔯𝔢𝔞𝔱𝔲𝔯𝔢 𝔬𝔣 𝔣𝔬𝔯𝔱𝔲𝔫𝔢?" V𝔬𝔩𝔱𝔢𝔯𝔬 𝔯𝔢𝔭𝔩𝔦𝔢𝔡, "ℑ 𝔥𝔞𝔳𝔢 𝔫𝔬𝔱 𝔯𝔢𝔱𝔲𝔯𝔫𝔢𝔡 𝔱𝔬 𝔠𝔬𝔫𝔱𝔦𝔫𝔲𝔢 𝔞 𝔩𝔢𝔤𝔞𝔠𝔶 𝔬𝔣 𝔪𝔦𝔰𝔣𝔬𝔯𝔱𝔲𝔫𝔢, 𝔟𝔶 𝔲𝔰𝔦𝔫𝔤 𝔪𝔞𝔤𝔦𝔠 𝔱𝔬 𝔠𝔯𝔢𝔞𝔱𝔢 𝔞𝔫 𝔲𝔫𝔢𝔳𝔢𝔫 𝔡𝔦𝔰𝔱𝔯𝔦𝔟𝔲𝔱𝔦𝔬𝔫 𝔬𝔣 𝔴𝔢𝔞𝔩𝔱𝔥. ℑ 𝔥𝔞𝔳𝔢 𝔯𝔢𝔱𝔲𝔯𝔫𝔢𝔡 𝔱𝔬 𝔰𝔶𝔫𝔢𝔯𝔤𝔦𝔷𝔢 𝔞𝔟𝔲𝔫𝔡𝔞𝔫𝔠𝔢, 𝔞𝔫𝔡 𝔟𝔩𝔢𝔰𝔰 𝔴𝔢𝔞𝔩𝔱𝔥 𝔬𝔫 𝔞𝔩𝔩 𝔱𝔥𝔬𝔰𝔢 𝔰𝔱𝔦𝔩𝔩 𝔰𝔱𝔲𝔠𝔨 𝔬𝔫 𝔱𝔥𝔢 𝔤𝔯𝔬𝔲𝔫𝔡, 𝔲𝔫𝔱𝔦𝔩 𝔱𝔥𝔢𝔶 𝔞𝔯𝔢 𝔯𝔢𝔞𝔡𝔶 𝔣𝔬𝔯 𝔲𝔰 𝔱𝔬 𝔱𝔢𝔞𝔠𝔥 𝔱𝔥𝔢𝔪 𝔱𝔬 𝔣𝔩y."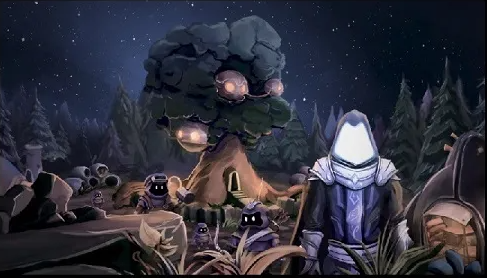 𝔗𝔥𝔢 𝔣𝔞𝔪𝔦𝔩𝔶 𝔴𝔞𝔰 𝔰𝔱𝔲𝔫𝔫𝔢𝔡 𝔟𝔶 𝔱𝔥𝔢𝔦𝔯 𝔰𝔬𝔫'𝔰 𝔥𝔢𝔯𝔬𝔦𝔠 𝔴𝔬𝔯𝔡𝔰, 𝔯𝔢𝔞𝔩𝔦𝔷𝔦𝔫𝔤 𝔱𝔥𝔞𝔱 𝔱𝔥𝔢 𝔬𝔳𝔢𝔯𝔞𝔩𝔩 𝔴𝔢𝔞𝔩𝔱𝔥 𝔬𝔣 𝔞𝔫 𝔢𝔫𝔱𝔦𝔯𝔢 𝔯𝔞𝔠𝔢 𝔣𝔞𝔯 𝔰𝔲𝔭𝔢𝔯𝔰𝔢𝔡𝔢𝔰 𝔱𝔥𝔢 𝔦𝔪𝔭𝔬𝔯𝔱𝔞𝔫𝔠𝔢 𝔬𝔣 𝔱𝔥𝔢𝔦𝔯 𝔬𝔴𝔫 𝔣𝔞𝔪𝔦𝔩𝔶'𝔰 𝔣𝔦𝔫𝔞𝔫𝔠𝔦𝔞𝔩 𝔰𝔱𝔞𝔱𝔲𝔯𝔢. 𝔚𝔥𝔢𝔱𝔥𝔢𝔯 𝔟𝔶 𝔪𝔞𝔤𝔦𝔠 𝔬𝔣 𝔥𝔦𝔰 𝔴𝔬𝔯𝔡𝔰, 𝔬𝔯 𝔟𝔶 𝔱𝔥𝔢 𝔦𝔫𝔰𝔱𝔞𝔫𝔱 𝔭𝔲𝔯𝔦𝔣𝔦𝔠𝔞𝔱𝔦𝔬𝔫 𝔬𝔣 𝔱𝔥𝔢𝔦𝔯 𝔰𝔭𝔦𝔯𝔦𝔱𝔰, V𝔬𝔩𝔱𝔢𝔯𝔬'𝔰 𝔣𝔞𝔪𝔦𝔩𝔶 𝔴𝔢𝔯𝔢 𝔫𝔬𝔴 𝔰𝔥𝔢𝔡 𝔬𝔣 𝔱𝔥𝔢𝔦𝔯 𝔤𝔯𝔢𝔢𝔡, 𝔞𝔫𝔡 𝔲𝔭𝔩𝔦𝔣𝔱𝔢𝔡 𝔟𝔶 𝔱𝔥𝔢 𝔭𝔯𝔬𝔪𝔦𝔰𝔢 𝔬𝔣 𝔞 𝔪𝔬𝔯𝔢 𝔣𝔦𝔫𝔞𝔫𝔠𝔦𝔞𝔩𝔩𝔶 𝔣𝔯𝔢𝔢 𝔴𝔬𝔯𝔩𝔡 𝔞𝔫𝔡 𝔈𝔯𝔫𝔞𝔠𝔨 𝔭𝔢𝔬𝔭𝔩𝔢. 𝔄𝔰 𝔥𝔢 𝔴𝔞𝔱𝔠𝔥𝔢𝔰 𝔱𝔥𝔢 𝔢𝔭𝔦𝔭𝔥𝔞𝔫𝔦𝔢𝔰 𝔞𝔟𝔰𝔬𝔯𝔟 𝔦𝔫𝔱𝔬 𝔥𝔦𝔰 𝔣𝔞𝔪𝔦𝔩𝔶'𝔰 𝔢𝔶𝔢𝔰, V𝔬𝔩𝔱𝔢𝔯𝔬 𝔰𝔞𝔶𝔰, "𝔫𝔬𝔱 𝔞 𝔟𝔞𝔡 𝔢𝔵𝔠𝔥𝔞𝔫𝔤𝔢 ℑ 𝔴𝔬𝔲𝔩𝔡 𝔰𝔞𝔶 𝔢𝔶?.. 𝔍𝔲𝔰𝔱 𝔞 𝔩𝔦𝔱𝔱𝔩𝔢 𝔪𝔢𝔯𝔠𝔥𝔞𝔫𝔱 𝔥𝔲𝔪𝔬𝔯."
𝔗𝔥𝔢𝔯𝔢 𝔴𝔞𝔰 𝔬𝔫𝔩𝔶 𝔬𝔫𝔢 𝔮𝔲𝔢𝔰𝔱𝔦𝔬𝔫 𝔩𝔢𝔣𝔱 𝔣𝔬𝔯 𝔱𝔥𝔢 𝔣𝔞𝔪𝔦𝔩𝔶 𝔱𝔬 𝔞𝔰𝔨, "ℌ𝔬𝔴 𝔡𝔬𝔢𝔰 𝔱𝔥𝔦𝔰 𝔟𝔢𝔞𝔲𝔱𝔦𝔣𝔲𝔩 𝔠𝔯𝔢𝔞𝔱𝔲𝔯𝔢 𝔶𝔬𝔲 𝔯𝔦𝔡𝔢 𝔣𝔦𝔱 𝔦𝔫𝔱𝔬 𝔱𝔥𝔦𝔰 𝔫𝔢𝔴 𝔣𝔬𝔲𝔫𝔡 𝔭𝔞𝔱𝔥 𝔬𝔣 y𝔬𝔲𝔯𝔰?", 𝔱𝔬 𝔴𝔥𝔦𝔠𝔥 V𝔬𝔩𝔱𝔢𝔯𝔬 𝔯𝔢𝔭𝔩𝔦𝔢𝔡, "ℌ𝔢 𝔦𝔰 𝔪𝔶 𝔰𝔭𝔦𝔯𝔦𝔱, 𝔪𝔶 𝔱𝔬𝔱𝔢𝔪, 𝔞𝔫𝔡 𝔥𝔢 𝔦𝔰 𝔪𝔢. ℑ 𝔞𝔪 𝔞 𝔥𝔢𝔞𝔩𝔢𝔯, 𝔞𝔫𝔡 𝔞𝔰 𝔰𝔲𝔠𝔥 ℑ 𝔴𝔦𝔢𝔩𝔡 𝔫𝔬 𝔴𝔢𝔞𝔭𝔬𝔫, 𝔬𝔱𝔥𝔢𝔯 𝔱𝔥𝔞𝔫 𝔱𝔥𝔢 𝔞𝔯𝔰𝔢𝔫𝔞𝔩 𝔬𝔣 𝔩𝔬𝔳𝔢 𝔞𝔫𝔡 𝔰𝔥𝔞𝔯𝔢𝔡-𝔞𝔟𝔲𝔫𝔡𝔞𝔫𝔠𝔢. 𝔜𝔬𝔲 𝔠𝔬𝔲𝔩𝔡 𝔠𝔞𝔩𝔩 𝔪𝔶 𝔣𝔯𝔦𝔢𝔫𝔡 𝔥𝔢𝔯𝔢 𝔪𝔶 𝔴𝔢𝔞𝔭𝔬𝔫, 𝔞 𝔴𝔢𝔞𝔭𝔬𝔫 𝔴𝔥𝔬 𝔥𝔢𝔞𝔩𝔰 𝔞𝔩𝔩 𝔥𝔢 𝔠𝔯𝔬𝔰𝔰𝔢𝔰. 𝔄𝔩𝔬𝔫𝔢 ℑ 𝔠𝔞𝔫 𝔰𝔲𝔯𝔣 𝔞𝔩𝔩 𝔱𝔥𝔢 𝔦𝔫𝔱𝔢𝔯𝔡𝔦𝔪𝔢𝔫𝔰𝔦𝔬𝔫𝔞𝔩 𝔴𝔬𝔯𝔨𝔦𝔫𝔤𝔰 𝔬𝔣 𝔰𝔭𝔞𝔠𝔢 𝔞𝔫𝔡 𝔱𝔦𝔪𝔢, 𝔟𝔲𝔱 𝔬𝔫𝔩𝔶 𝔱𝔬𝔤𝔢𝔱𝔥𝔢𝔯 𝔠𝔞𝔫 𝔴𝔢 𝔥𝔢𝔞𝔩 𝔬𝔲𝔯 𝔭𝔢𝔬𝔭𝔩𝔢 𝔞𝔫𝔡 𝔬𝔲𝔯 𝔴𝔬𝔯𝔩𝔡, 𝔣𝔲𝔩𝔣𝔦𝔩𝔩𝔦𝔫𝔤 𝔱𝔥𝔢 𝔡𝔢𝔰𝔱𝔦𝔫𝔶 𝔬𝔲𝔯 𝔤𝔦𝔣𝔱𝔰 𝔴𝔢𝔯𝔢 𝔪𝔢𝔞𝔫𝔱 𝔱𝔬 𝔟𝔯𝔢𝔢𝔡. 𝔒𝔘ℜ 𝔫𝔞𝔪𝔢 𝔦𝔰 V𝔬𝔩𝔱𝔢𝔯𝔬 𝔈𝔫𝔳𝔦𝔰𝔞𝔢𝔱𝔥𝔢𝔯𝔦𝔲𝔰, 𝔞𝔫𝔡 𝔴𝔢 𝔱𝔥𝔯𝔦𝔳𝔢 𝔱𝔬 𝔢𝔠𝔥𝔬 𝔰𝔶𝔫𝔢𝔯𝔤𝔦𝔰𝔱𝔦𝔠 𝔞𝔟𝔲𝔫𝔡𝔞𝔫𝔠𝔢 𝔱𝔥𝔯𝔬𝔲𝔤𝔥 𝔪𝔲𝔩𝔱𝔦𝔳𝔢𝔯𝔰𝔞𝔩 𝔢𝔱𝔢𝔯𝔫𝔦𝔱𝔶."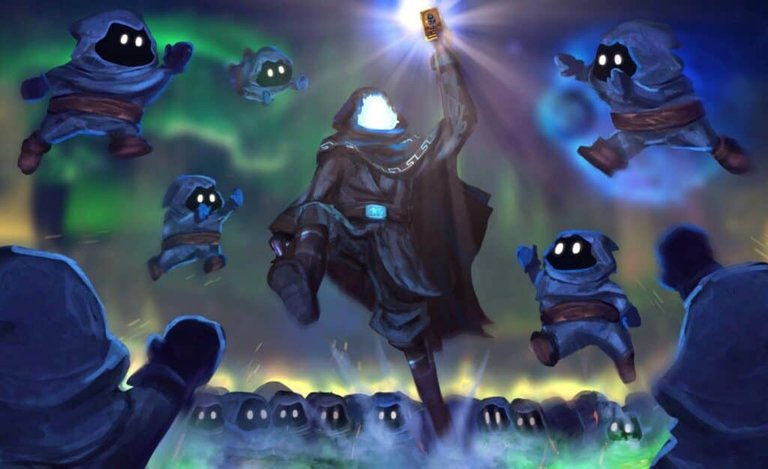 Image Source
𝔗𝔥𝔦𝔰 𝔠𝔥𝔞𝔯𝔞𝔠𝔱𝔢𝔯 𝔦𝔰 𝔞 𝔭𝔯𝔬𝔰𝔭𝔢𝔠𝔱𝔬𝔯 𝔥𝔢𝔞𝔩𝔢𝔯 𝔴𝔦𝔱𝔥 𝔰𝔭𝔢𝔠𝔦𝔞𝔩 𝔭𝔬𝔴𝔢𝔯𝔰. ℑ𝔫𝔰𝔱𝔢𝔞𝔡 𝔬𝔣 𝔞 𝔴𝔢𝔞𝔭𝔬𝔫, 𝔥𝔢 𝔴𝔦𝔢𝔩𝔡𝔰 𝔞 𝔪𝔞𝔤𝔦𝔠𝔞𝔩 𝔟𝔢𝔞𝔰𝔱 𝔴𝔦𝔱𝔥 𝔥𝔢𝔞𝔩𝔦𝔫𝔤 𝔞𝔟𝔦𝔩𝔦𝔱𝔶. 𝔇𝔢𝔰𝔦𝔤𝔫𝔢𝔡 𝔱𝔬 𝔟𝔢 𝔞 𝔩𝔢𝔤𝔢𝔫𝔡𝔞𝔯𝔶 𝔭𝔯𝔬𝔰𝔭𝔢𝔠𝔱𝔬𝔯 𝔠𝔞𝔭𝔞𝔟𝔩𝔢 𝔬𝔣 𝔟𝔞𝔩𝔞𝔫𝔠𝔦𝔫𝔤 𝔞𝔟𝔲𝔫𝔡𝔞𝔫𝔠𝔢 𝔴𝔥𝔬'𝔰 𝔬𝔫𝔩𝔶 𝔞𝔡𝔳𝔦𝔰𝔬𝔯𝔦𝔢𝔰 𝔞𝔯𝔢 𝔤𝔯𝔢𝔢𝔡 𝔞𝔫𝔡 𝔥𝔞𝔱𝔢.
---
"Volt" comes from the latin root-word "volv", meaning "to roll or turn around". "Ero" - Latin/Polish/Italian means "a particle of something" (in this case matter and time - interdimensional energy shifting). "Envis" (Envision) comes from the Latin "en" meaning "cause to be", and "vision" stemming from the Latin word "visionem" meaning "a thing seen." Finally we have "aetherius" - a Latin/Greek word "of or pertaining to the ether, the sky, or the air or upper air; ethereal". Together we have Voltero Envisaetherius - which essentially translates to:
"One who turns and manifests particles through etheric vision".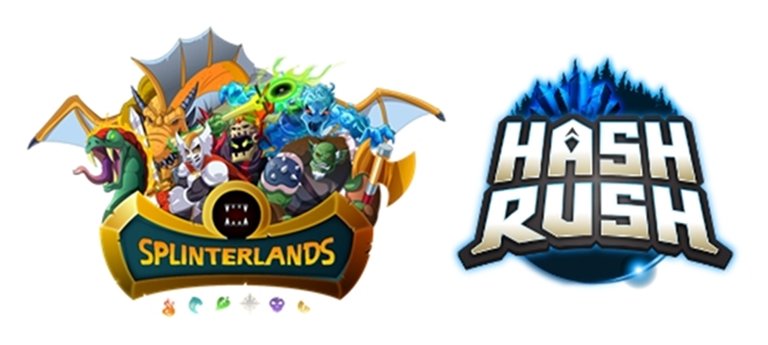 If this entry does not somehow win, I would imagine that the art will make one titan of a summoner for Splinterlands... & if both HR and SPL turn it down on contests, I will help her morph these into her own NFTs. I love this new paradigm of NFTs to further support artists. Endless possibilities, & seemingly no way to loose.
Image Source & Source.
---
A 𝕻𝖎𝖊𝖈𝖊 𝖔𝖓 𝖙𝖍𝖊 A𝖗𝖙𝖎𝖘𝖙
Image Source
@yanes94
is beyond talented in her craft, and it saddens me to meet humans with such great potential be so limited by the land in which they reside. Venezuela is and has been in a state of neglect for some time, and there is a shortage of all supplies across the board there, along with their currency being devalued. She could not even purchase aloe vera or shea butter lotion from any store to address severe burns she sustained, and ordering from outsider her country is improbable.
There are no Craigslist or Offerup marketplaces available there for used merchandise either. What many of us might take for granite in being able to score any old PC monitor for nothing or next to nothing, in Venezuela there are none available for immediate sale. She had to literally put a special order in for one (nothing special with the monitor itself or anything) and it cost $150 usd to even have a chance at manifesting more completed works, which she could not afford anyway.
When she needed a new monitor, I paid for it. I set @yanes94 as a 50% beneficiary on this post since A - it is a split collaboration between the two of us, and B - because her internet is so terrible she cannot even publish a post about this herself currently. She actually has to pay for two separate internet services just to have a chance at working data, one sometimes works at night, and the other sometimes works during the day... one never works for both (and the fees are nuts). None of this is her fault.
@Yanes94's winning album art Submission to my contest/project: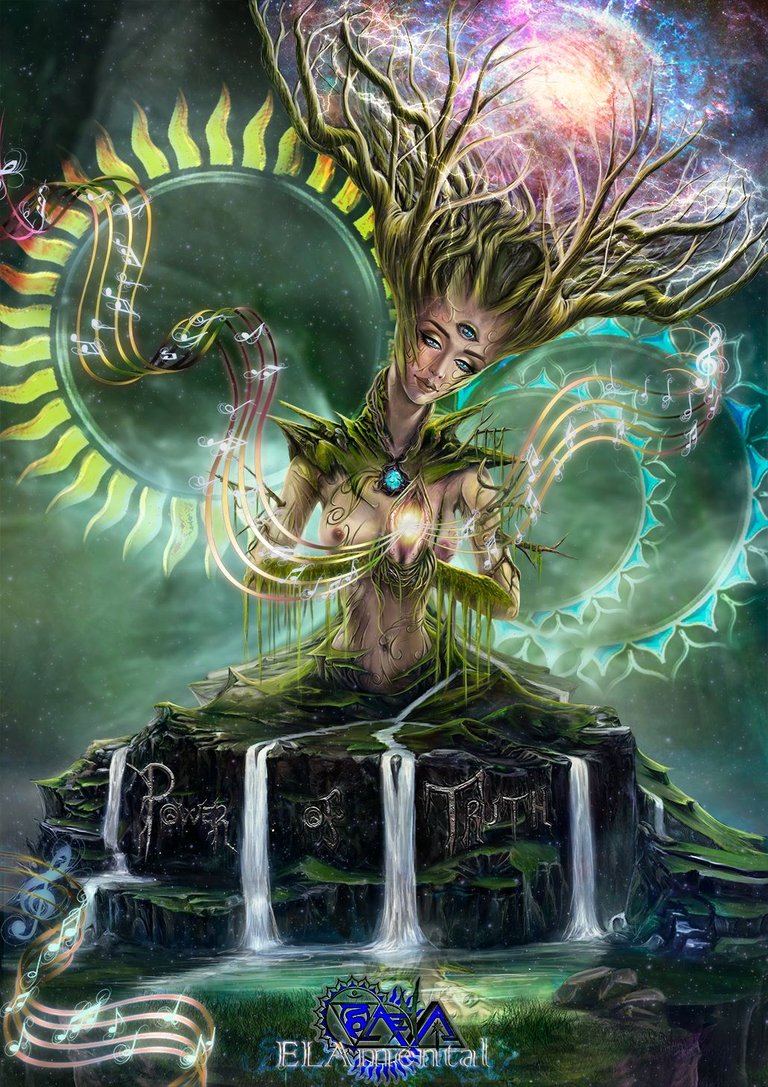 Also if you are not aware, this insanely talented homegirl won my album art contest for the top prize of 500 Hive, not because I felt for her situation, but because she unequivocally submitted the best design. Furthermore, she created an additional two designs that are equally impressive without me even asking for them. She is about done with design #3 (will be posting about these soon also), and I am turning the 3 images into one-frame 11x17 lenticular flip posters for my album. I am tipping her additional amounts for polishing these final two designs for me.
She is not looking for handouts (although throwing tips/donations her way would certainly help), and she did not ask me to write this segment, but if there is anything within your power you can think of that can help this more than deserving creative human in an synergistic way, please do not hesitate. I have direct contact with her, so you can reach her through me if all else fails. She is VERY open to custom commissions, and has a knack for coming up with personalized design details that are sure to leave your panties wet (pardon the expression). Just look at her portfolio on her @yanes94 Hive blog and scroll around to see for yourself. She's got versatile styles.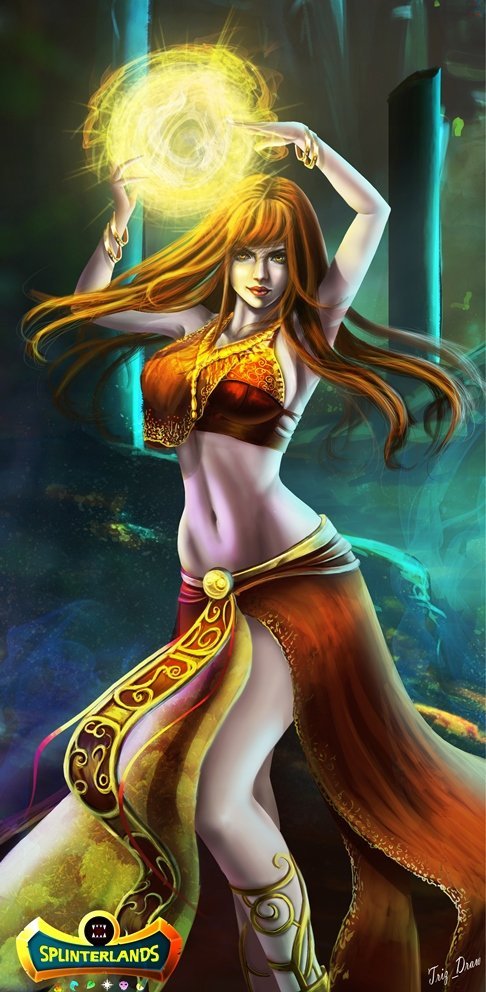 The Game & How to Help
If you would like to dive into more of what Hashrush has to offer as a P2E blockchain game (and in general), I would highly recommend checking out their prolific, expansive, and extremely visually pleasing whitepaper by clicking here.
If you would like to support our original character submissions of V𝖔𝖑𝖙𝖊𝖗𝖔 𝕰𝖓𝖛𝖎𝖘𝖆𝖊𝖙𝖍𝖊𝖗𝖎𝖚𝖘, you can do so by voting us as high as you wish (up to value 10) here. Please do not forget that there are a lot of entries, and ours is the next to last one you will see. We are incredibly grateful for any and all support, as I am sure other folks in the contest our campaigning their entries as well. There is about 5 days left to vote (ends 1/18/22), and we know that our time is most valuable, so we are beyond grateful if you donate a little of yours to this cause.
If you would like to help our friend and fellow character collaborator @yanes94, and help shed a little more light and energy in her life, you can tip her directly, vote on this post (she will receive 1/2 of the rewards here), vote on our entry, contact her or I for direct commissions, etc.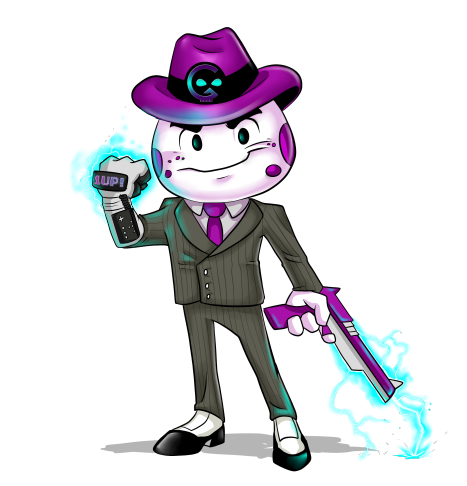 Bless the Method

Our Village Vission
Links for Free Crypto Earning Accounts
Links to Vital Crypto Resources
---
---