How powerfull is the new Bloodlust Airdrop Card?
Bloodlust! Everytime a monster with bloodlust does a kill it improves ALL its stats by 1.
Bloodlust was only available at Braels so far but today the new Chaos Legion Airdrop card was released!
If you can't imagine how powerfull Bloodlust can be watch this match:
https://splinterlands.com?p=battle&id=sl_817268a44d52c066e84454d6c2f8270a&ref=elbiasto
I got my Grum up to 10 attack!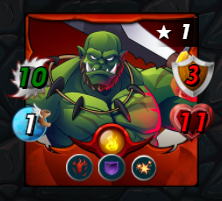 ---
---