[EN/PT] SHARE YOUR BATTLE Weekly Challenge! ANTOID PLATOON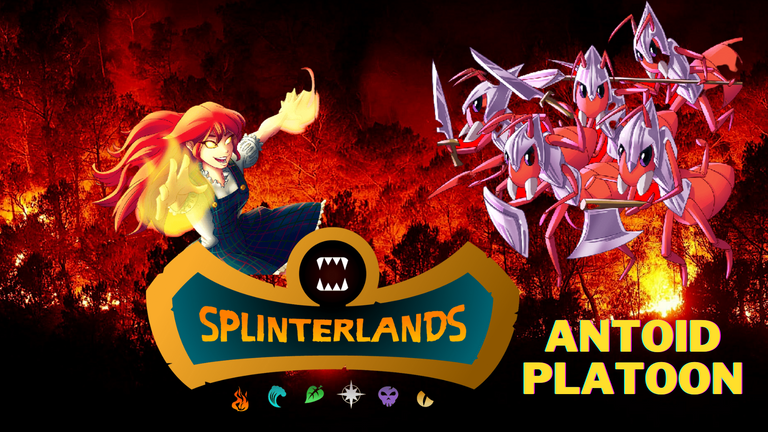 Hello Splinterlands community! Another week has passed and we're back to the Weekly Challenge. I really like these challenges because we have the opportunity to analyze a specific card and sometimes they are cards that we despise and don't know their real potential.

This time we're going to talk about ANTOID PLATOON, a common Fire Splinter card, which has a melee attack. Having (1) melee attack, (1) speed, (2) armor, and (3) health, all at (4) mana cost at level 1. But its flagship is Shield starting ability. , which reduces melee and ranged attack damage, and at level 5 this little monster gains the Scavenger ability, which gains (+1) health for each monster killed on the field.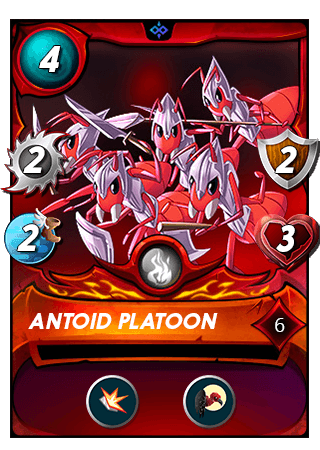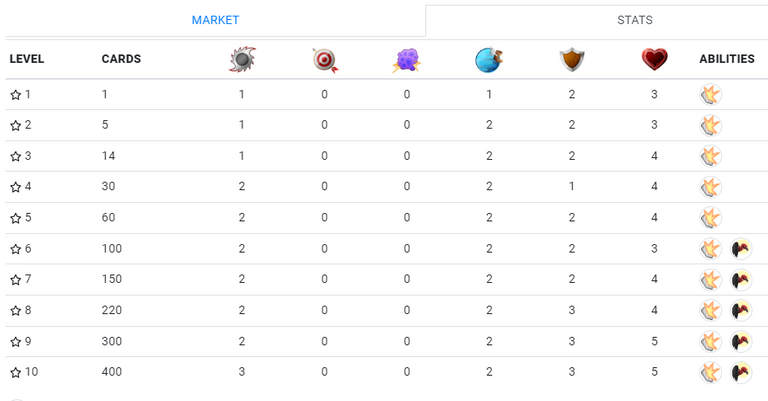 To better understand a card, a good way is to read its Lore](https://splinterlands.com/?p=card_details&id=399&gold=true&edition=7&tab=lore), as it speaks of the monster's essence and even certain abilities can be inferred by the Lore. Below is a small snippet:
An Antoid Platoon typically consists of five to seven Fire Ants, each approximately the size of a man's fist. They are well armored and wield shields and spears that, while tiny, provide a formidable defense and offense against the antoid's foes. Operating through a shared hive mind, the Antoid Platoon is employed to defend Ant Miners, other workers, the colony, and its queen. They are also known to become aggressive when invaders encroach upon their homes and surrounding territory.

There are certain combat rules that this card can be favored and become even stronger. The magic of Splinterlands is that there is no such thing as a bad card, every card, if used well, can become perfect for a certain type of combat. And this is no different for ANTOID PLATOON, which can be used in battles with little mana available and become even stronger combined with the following combat rules listed below: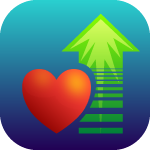 EQUALIZER
In this combat rule the health of all monsters is normalized by the health of the monster with the highest health. Making the ANTOID PALTOON an excellent tank to use in low mana battles. Especially if the enemy uses melee and ranged attack monsters. In my opinion this is one of the combat rules that best fit the use of this card.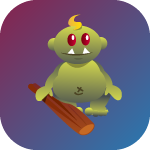 LITTLE LEAGUE
Another rule in which we can use ANTOID PALTOON is in Little League, where the use of our cards is restricted to monsters with a cost equal to or less than (4) mana. And in battles with low mana where the greater the amount of cards we put on the field the better the statistics to win a battle. Among the small tanks of Chaos Legion, I consider this card the best tank to hold melee and ranged attacks.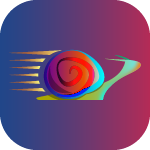 REVERSE SPEED
In this combat rule the monsters that have the lowest speed attack first, so our dear ANTOID PALTOON is a good choice, since at the initial level its speed is (1). But even without this rule, this card is a good option to be part of a battle, being of course low mana available and when the enemy doesn't use magic attack cards.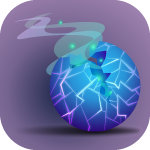 LOST MAGIC
In this combat rule, monsters that have magic attack cannot be used, so ANTOID PALTOON can shine without fear of receiving magic attacks and die on the first attack, as he has low health and is one of the main weak points of this card.
In addition to the combat rules mentioned above, combining this card with the right Summoner is a great decision, TARSA and MALRIC INFERNO, which give (+1) melee attack is a great combination with ANTOID PALTOON.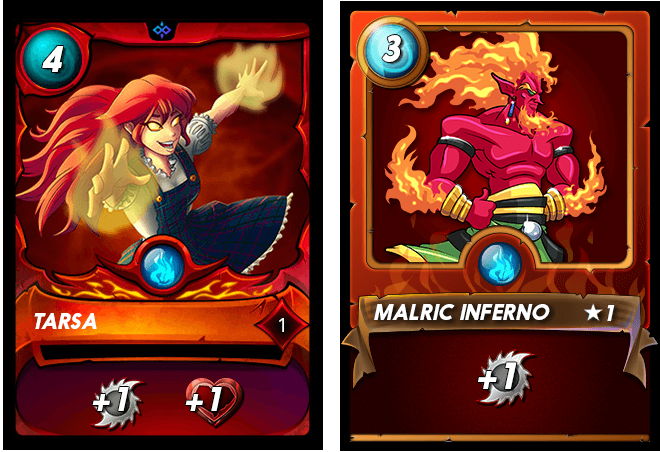 Given the combat rules, (15) mana and the Noxious Fumes rule (poisons all cards) I chose to choose the Fire Splinter, as we have the SCAVO FIREBOLT card, which cleans the negative effects of the card in the first position. I chose TARSA as Summoner and my opponent chose OBSIDIAN, which gives (+1) magic attack.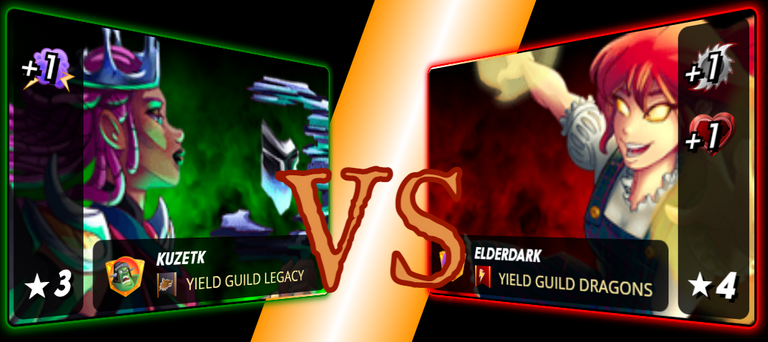 Below I present my scaling strategy for each chosen card, such as Summoner TARSA giving buff (+1) melee attack and (+1) health, the latter gives us an over time for poison rule that deals damage from (- 2) in each round.
| CARD | STRATEGY |
| --- | --- |
| | Initially, I chose FURIOUS CHICKEN as the discard card. To protect our little tank from the first attack. |
| | Our star of this poster, ANTOID PLATOON, was chosen for its low mana cost as our tank, as it has great resistance to melee and ranged attacks, let's hope our enemy doesn't choose magic units! 😄 |
| | SCAVO CHEMIST was chosen to clean the poison of the card that is in the first position, in this case, ANTOID PLATOON. |
| | Finally, we chose TENYII STRIKER also with a melee attack and with the Sneak ability, which attacks the monster from the last enemy position. |
Since our adversary has chosen OBSIDIAN, the battle will be difficult. Will we have a chance to win?
After the summoner buffs, our FURIOUS CHICKEN received a magic attack and was soon discarded. Unfortunately, TENYII STRIKER lost the attack to fight back our chicken's death and our ANTOID PLATOON Tank lost its armor to FLESH GOLEM. Then watch the full battle and see the outcome of this battle by clicking on the image!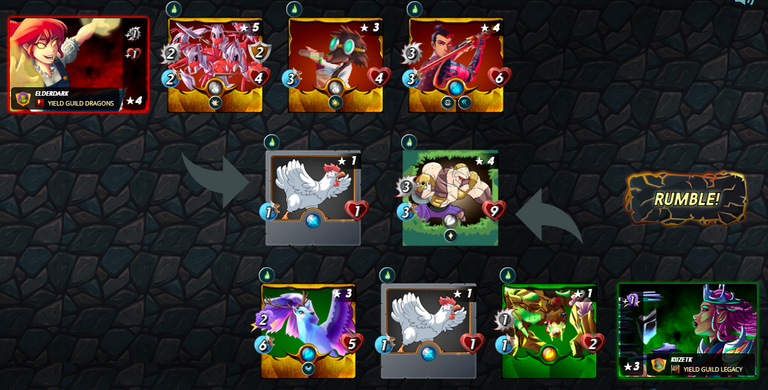 My personal opinion on this card is that it should be part of any player's deck, given its current low acquisition value. Its main weakness is in battles against magic attack cards. And as mentioned, in Splinterlands there are no bad cards, so we have to study the best strategies for a battle and sometimes think outside the box.


Compartilhe Sua Batalha: ANTOID PLATOON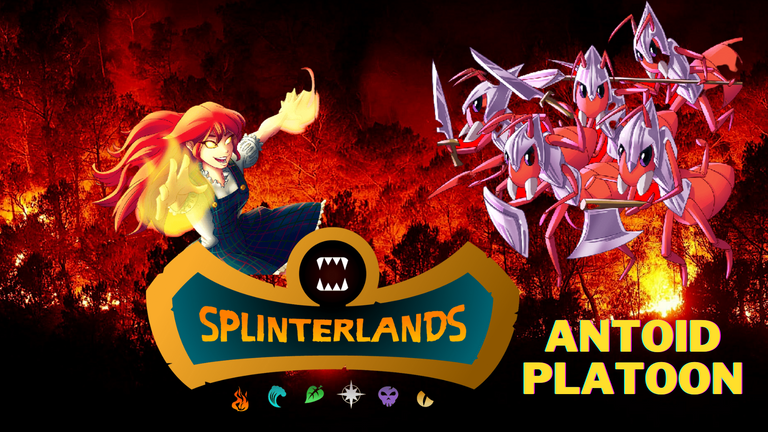 Olá comunidade Splinterlands! Mais uma semana se passou e estamos de volta ao Desafio Semanal. Gosto muito desses desafios porque temos a oportunidade de analisar uma carta em especifico e as vezes são cartas que desprezamos e não conhecemos seu real potencial.

Dessa vez vamos falar do ANTOID PLATOON, uma carta comum do Splinter de Fogo, que possui ataque corpo a corpo. Tendo (1) de ataque corpo a corpo, (1) de velocidade, (2) de armadura e (3) de vida, tudo isso a (4) de custo de mana no nível 1. Mas seu carro chefe é habilidade inicial Shield , que reduz o dano de ataque melee e ranged , e no nível 5 este monstrinho ganha a habilidade Scavenger, que ganha (+1) de vida a cada monstro morto em campo.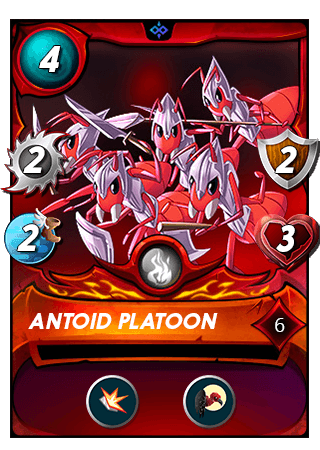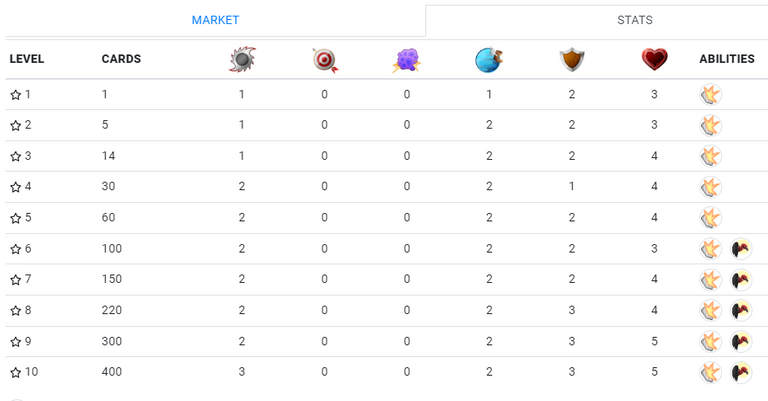 Para entender melhor uma carta uma boa forma é ler seu Lore, pois ele fala da essência do monstro e até mesmo certas habilidades podem sem inferidas pelo Lore. Abaixo segue um pequeno trecho:
ANTOID PLATOON normalmente consiste de cinco a sete formigas de fogo, cada uma aproximadamente do tamanho do punho humano. Eles são bem blindados e empunham escudos e lanças que, embora pequenos, fornecem uma defesa e ataque formidáveis ​​contra seus inimigos. Operando através de uma mente de colmeia compartilhada, o ANTOID PLATOON é empregado para defender mineradores, outros trabalhadores, a colônia e sua rainha. Eles também são conhecidos por se tornarem agressivos quando invasores invadem suas casas e territórios circundantes.

Existem certas regras de combates que esta carta pode ser favorecida e se torna ainda mais forte. A mágica de Splinterlands é que não existe carta ruim, toda carta se bem aproveita pode se tornar perfeita para determinado tipo de combate. E isso não é diferente para o ANTOID PLATOON, que pode ser utilizado em batalhas com pouca mana disponível e se tornar ainda mais forte combinado com as seguintes regras de combates listadas abaixo: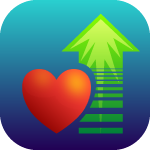 EQUALIZER
Nesta regra de combate a saúde de todos os monstros é normalizada pela saúde do monstro com a maior saúde. Tornando o ANTOID PALTOON um excelente tanque para ser usado em batalhas com pouca mana. Principalmente, se o inimigo utilizar monstros de ataque melee e ranged. Na minha opinião essa é uma das regras de combate que mais se encaixam a uso desta carta.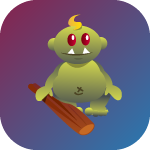 LITTLE LEAGUE
Outra regra em que podemos utilizar o ANTOID PALTOON é na Little League, onde o uso de nossas cartas se restringem a monstros com custo igual ou menor que (4) de mana. E em batalhas com pouca mana onde quanto maior a quantidade de cartas que colocamos em campo melhor são as estatísticas para vencer uma batalha. Dentre os pequenos tanques do Chaos Legion, considero esta carta o melhor tanque para segurar ataque melee e ranged.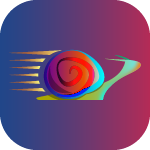 REVERSE SPEED
Nesta regra de combate os monstros que possuem a velocidade mais baixa atacam primeiro, então nosso querido ANTOID PALTOON é uma boa escolha, visto que no nível inicial sua velocidade é (1). Mas mesmo sem está regra está carta é uma boa opção para fazer parte de uma batalha, sendo é claro de baixa mana disponível e quando o inimigo não use cartas de ataque mágico.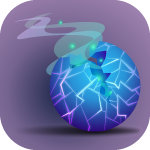 LOST MAGIC
Nesta regra de combate os monstros que possuem ataque mágico não podem ser usados, então ANTOID PALTOON pode brilhar sem medo de receber ataques mágico e morrer ao primeiro ataque, pois ele tem pouca vida e é um dos principais ponto fraco desta carta.
Além das regras de combates citadas acima, combinar esta carta com Summoner certo é uma ótima decisão, TARSA e MALRIC INFERNO, que dão (+1) de ataque melee é uma ótima combinação com ANTOID PALTOON.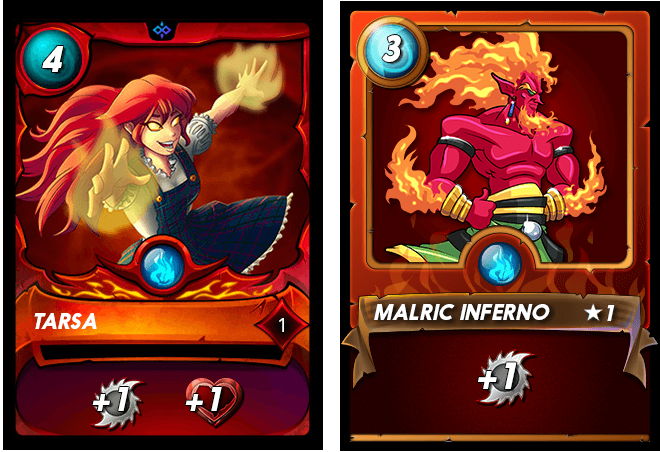 Dado as regras de combates, (15) de mana e a regra Noxious Fumes (envenena todas as cartas) optei por escolher o Splinter de Fogo, pois temos a carta SCAVO FIREBOLT, que limpa os efeitos negativos da carta na primeira posição. Escolhi como Summoner TARSA e meu adversário escolheu OBSIDIAN, que dar (+1) de ataque mágico.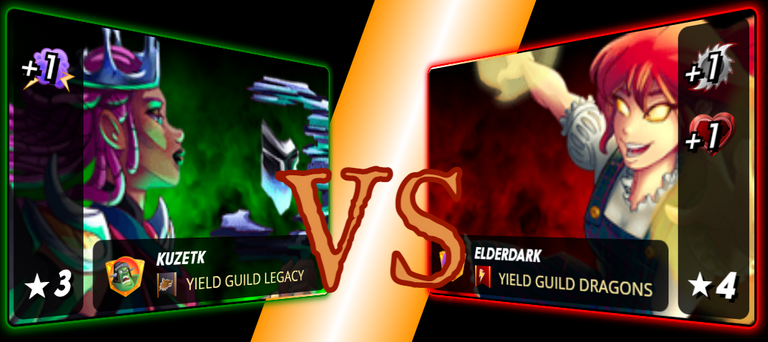 Abaixo apresento minha estratégia de escalação para cada carta escolhida, como a Summoner TARSA dar buff de (+1) de ataque melee e (+1) de vida, este último nos dar um sobre tempo para regra de envenenamento que dar dano de (-2) em cada rodada.
| CARD | STRATEGY |
| --- | --- |
| | Inicialmente, escolhi o FURIOUS CHICKEN como carta de descarte. Para proteger nosso pequeno tanque do primeiro ataque. |
| | Nossa estrela deste pôster, ANTOID PLATOON, foi escolhido pelo baixo custo de mana como nosso tanque, pois possui uma ótima resistência a ataques melee e ranged, vamos torcer para nosso inimigo não escolher unidade mágicas! 😄 |
| | SCAVO CHEMIST foi escolhida para limpar o envenenamento da carta que ficar na primeira posição, no caso, ANTOID PLATOON. |
| | Por fim, escolhemos TENYII STRIKER também de ataque melee e com a habilidade Sneak, que ataca o monstro da última posição inimiga. |
Como nosso adversário escolheu OBSIDIAN, a batalha será difícil. Teremos chances de vencer?
Após os buffs dos summoners, nossa FURIOUS CHICKEN recebeu um ataque mágico e logo foi descartada. Por azar, TENYII STRIKER perdeu o ataque para revidar a morte da nossa galinha e nosso Tanque ANTOID PLATOON perdeu sua armadura para FLESH GOLEM. Então assista a batalha completa e veja o resultado desta batalha, clicando na imagem!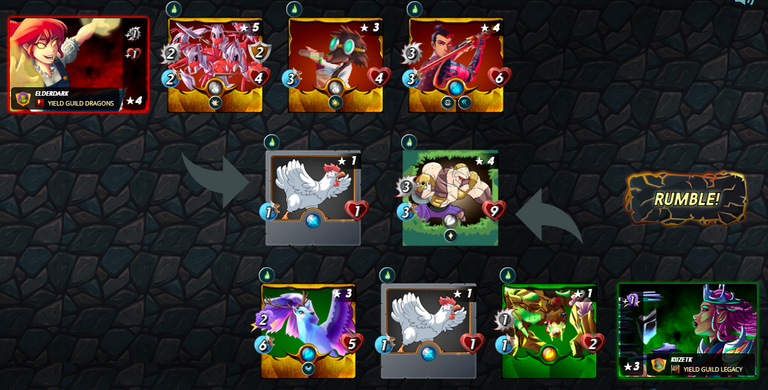 Minha opinião pessoal sobre está carta é que ela deve fazer parte do baralho de qualquer jogador, pelo seu baixo valor de aquisição atual. Seu principal ponto fraco é em batalhas contra cartas de ataque mágico. E como mencionado, em Splinterlands não existem carta ruim, então temos que estudar as melhores estratégias para uma batalha e as vezes pensar fora da caixa.

---
---