[EN/PT] What is Your extra income? / Qual é a Sua Renda Extra?
[EN]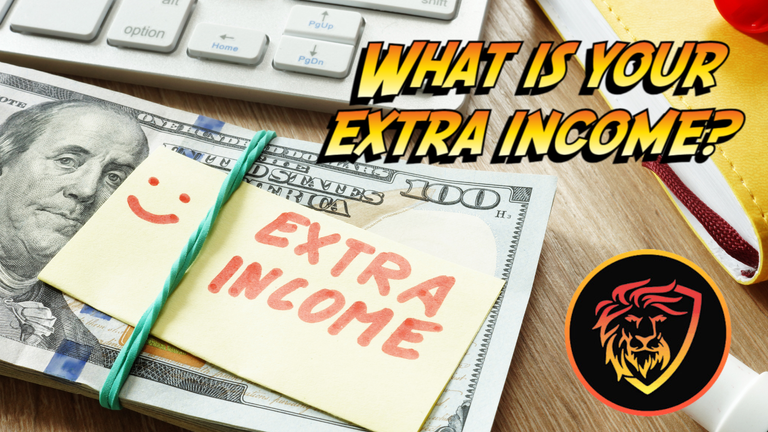 Banner created in canva
Life is getting harder and harder, with every passing day products and services become more expensive than our own income, which seems to remain constant or decrease. And the main culprit for this phenomenon is inflation, generated mainly by irresponsible governments that expand their monetary bases at the first opportunity.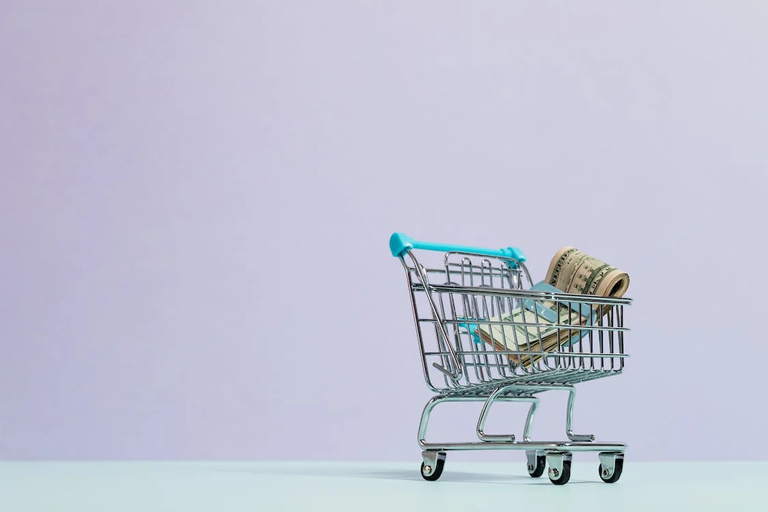 src
It's not hard to see that our purchasing power is shrinking. You only have to look at your groceries and realize that every month you pay more and get less. And because of this, many people end up looking for extra income or cutting back on spending.
It's no news that Hive itself is a source of extra income. The possibility of producing content and being rewarded for it is incredible. No wonder Hive is becoming increasingly popular in underdeveloped countries with fragile economies. For someone living in Canada, Hive can be an extra income, but for someone living in countries like Venezuela or Nigeria, Hive can offer a high salary, which can even exceed the minimum income in those countries.
Leaving Hive aside for a moment. I'd like to know if there are any other good options for extra income?
Games Play to Earn
In mid-2021 until recently, it was possible to make a good extra income from blockchain games. New games appeared every day, where you had to buy NFTs (non-fungible token) items and start playing to earn some money. The problem was that the vast majority of games didn't last very long, due to problems with the economy.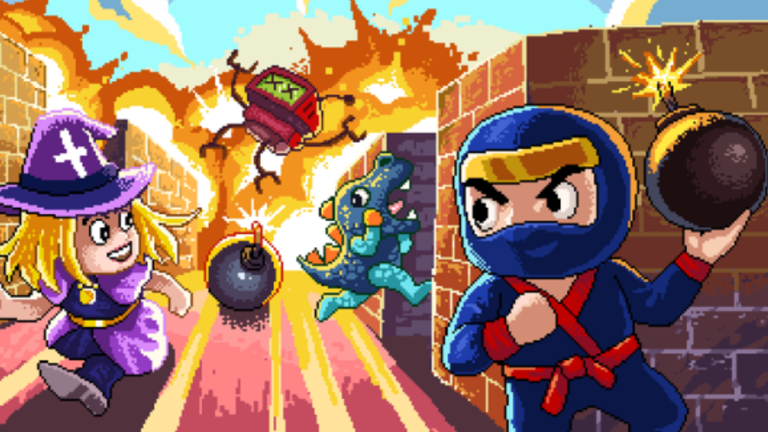 src
I got into several of these games during this period, the first of which was Splinterlands, which I continue to play to this day, not as a form of extra income but as a hobby. It was through Splinterlands that I got into many other games trying to find other sources of extra income. I would take the income from Splinterlands and invest it in other blockchain games, but in most of them I lost more than I gained.
I spent a long time looking for the golden goose in this segment of Play to Earn games, but all games are doomed to fail. They're a real pyramid, where the ones who get in at the beginning are the ones who manage to get good money out of the game. When the game is no longer new and the gameplay becomes repetitive, new players stop playing and the economy starts to suffer, because who is going to pay for the withdrawals of the veteran players?
Apps That Pay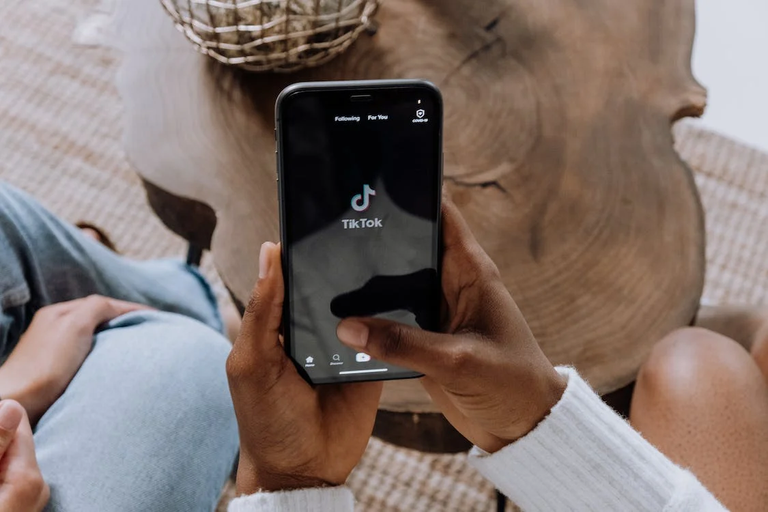 src
Also in mid-2021 I started using apps that paid you to do a certain task. I was even lucky enough to find some that paid very well at the time, such as Tiktok and kwai, where by watching them and recommending them to friends I was able to make quite a bit of money from them. It was a kind of Watch to Earn, but this spree lasted a few months.
However, when the party was over I went looking for new apps to replace them and to my surprise I couldn't find any that even came close. They were apps where you had to do countless tasks in exchange for pennies, which at the end of the month brought in just under $1 or $2, that's when they paid. So I stopped doing that and focused on other things.
Food Delivery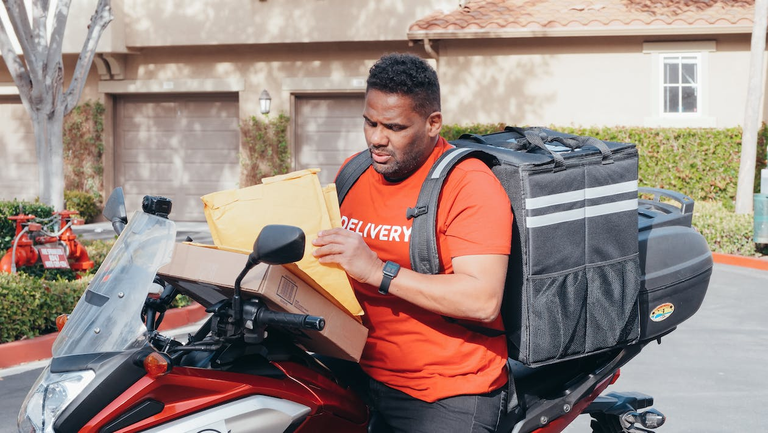 src
When life was returning to normal after the pandemic, I worked for a while as a delivery boy for a food delivery app. However, I only spent a short time after realizing the danger I was running, as the best time to deliver was at night and the risk of being mugged was enormous, as well as the risk of traffic accidents.
Taking out the cost of fuel and future maintenance, I made about $20 a day, working from 6pm to 11pm. However, I stopped this extra income after a colleague had his vehicle stolen in a robbery.
Cost reduction
This is perhaps the easiest option when the aim is to make the money last a little longer into the month. All forms of extra income require you to make a huge effort to get some extra money.
You can create a YouTube channel, but surely if you manage to monetize it, it will take a long time and you will only earn a few tens of dollars a month, in most cases. You can work as an online freelancer by getting paid to do some boring, time-consuming activity that someone else doesn't want to do. All of these activities will take a lot of effort and you'll be competing with countless other people who do the same thing and make these services poorly paid.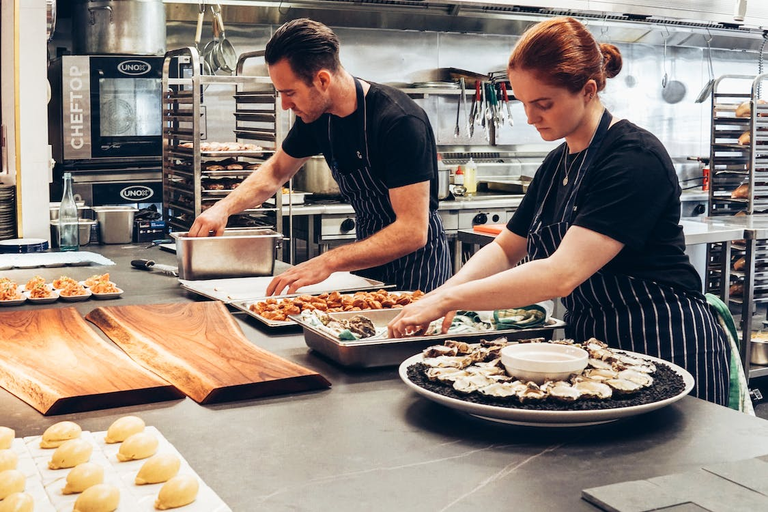 src
So, with that in mind, how about spending less instead of gaining more. The first thing is to cut unnecessary costs or replace services and products with cheaper ones. I myself reached a point where I was ready to cancel my health insurance, because my financial situation isn't the best, but due to a surgery that my wife is going to have, we decided that after this surgery we would switch to a cheaper plan.
Another thing we've adopted here at home is to cook our own food more often and eat out less in restaurants. The downside is the time we sometimes don't have to spend cooking, but the savings can be felt in the bills at the end of the month.
Saving isn't exactly a form of extra income, but it does leave you with more money to invest or take a trip or whatever.
What extra income do you have outside the hive?
[PT]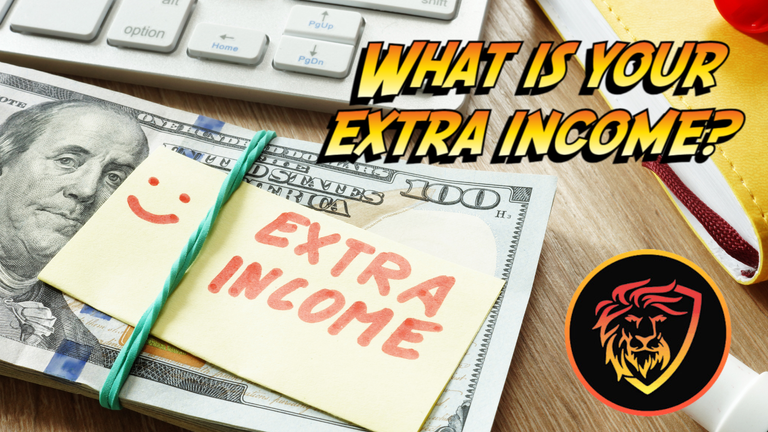 Banner created in canva
A vida esta cada vez mais díficil, a cada dia que passa produtos e serviços se tornam mais caros que nossa própria renda, que parece se manter constante ou diminuir. E o principal culpado por este fenômeno é a inflação gerada, principalmente, pelos governos que são irresponsáveis e expandem suas bases monetária, na primeira oportunidade.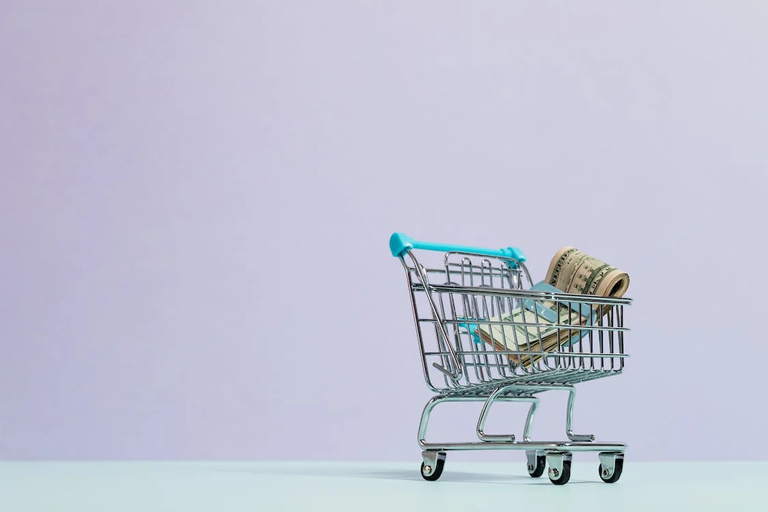 src
Não é díficil perceber que nosso poder de compra esta reduzindo, basta observar as compras de mercado e perceber que mês a mês, se paga mais caro e levamos menos prdutos. E devido a este fato, muitas pessoas acabam procurando uma renda extra ou cortando alguns gastos.
Não é novidade que a própria Hive é uma fonte de Renda Extra. É incrível a possibilidade de produzir conteúdo e ser recompensado por isso. Não é a toa que a Hive vem se tornando cada vez mais popular em países subdesenvolvidos com economias fragilizadas. Para uma pessoa que mora no Canadá a hive pode ser uma renda extra, mas para quem mora em países como Venezuela ou Nigéria a Hive pode oferecer um alto salário, que pode até ultrapassar a renda mínima desses paises.
Deixando um pouco de lado a Hive. Gostaria de saber se existem uma outra boa opção de fonte de Renda Extra?
Jogos Play to Earn
Em meados de 2021 até pouco tempo trás era possível fazer um boa renda extra com os blockchain games. Todos os dias surgiam novos jogos, onde era preciso comprar itens NFTs (non-fungible token) e começar a jogar e ganhar algum dinheiro. O problema que a grande maioria dos jogos não duravam muito tempo, por ter problemas com a economia.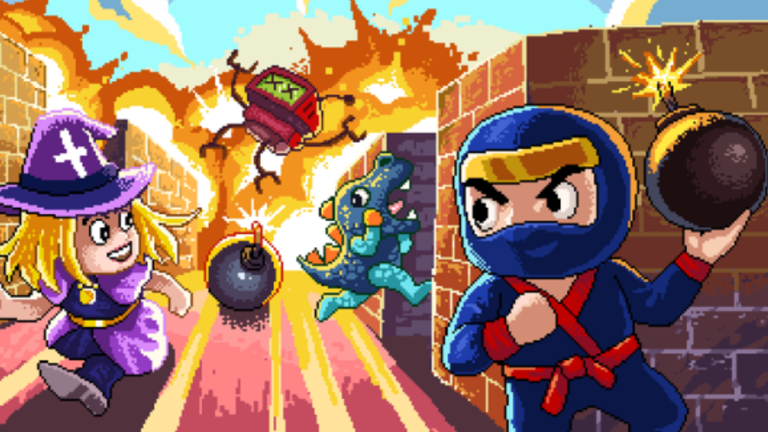 src
Eu entrei em vários desses jogos nesse período, o primeiro deles foi Splinterlands, que permaneço jogando até os dias de hoje, não como forma de renda extra e sim como hobbie. Foi através de Splinterlands que entrei em muitos outros jogos tentando procurar outras fontes de renda extra. Pegava os rendimentos de Splinterlands e aplicava em outros blockchain games, porém na maioria deles eu perdia mais do que ganhava.
Passei um bom tempo procurando a galinha dos ovos de ouros nesse segmento dos jogos Play to Earn, mas todos os jogos estão fadados a quebrar. Uma vez que, se resumem a uma verdadeira pirâmide, onde quem entra no começo é quem consegue retirar boas quantias do jogo. Quando o jogo já não é novidade e a jogabilidade se torna repetitiva, novos jogadores cessam e a economia começa a roer, pois quem irá pagar os saques dos jogadores veteranos?
Aplicativos Que Pagam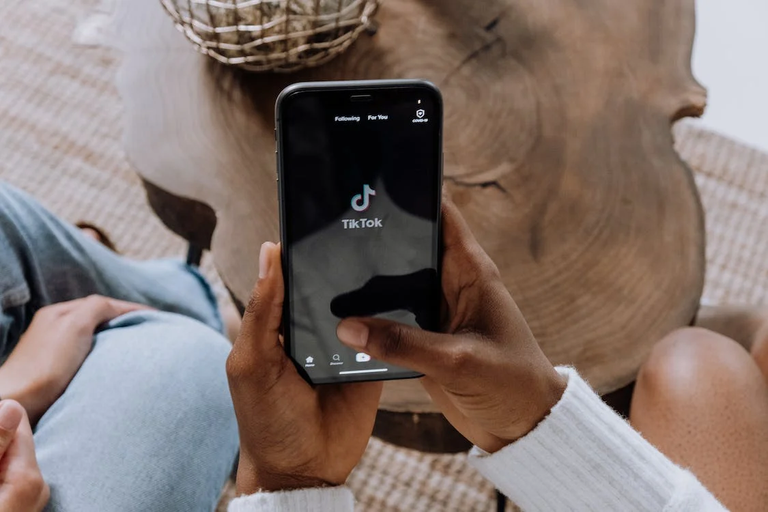 src
Também em meados de 2021 eu comecei a utilizar apps, que pagavam para você fazer determinada tarefa. Inclusive tive a sorte de encontrar alguns que pagavam muito bem, na epoca, como Tiktok e kwai onde assistindo e recomendando para amigos eu conseguir tirar um bela grana com eles. Era uma espécie de Watch to Earn, porém essa farra durou alguns meses.
Porém, quando a festa estava acabando eu fui buscar novos apps para substituí-los e para minha surpresa não encontrei nenhum que chegasse ao pés. Eram apps que você tinha que fazer inúmeras tarefas em trocas de centavos, que ao final do mês rendia pouco menos de $1 ou $2, isso quando pagavam. Então, parei com isso e foquei em outras coisas.
Entregador de Delivery Food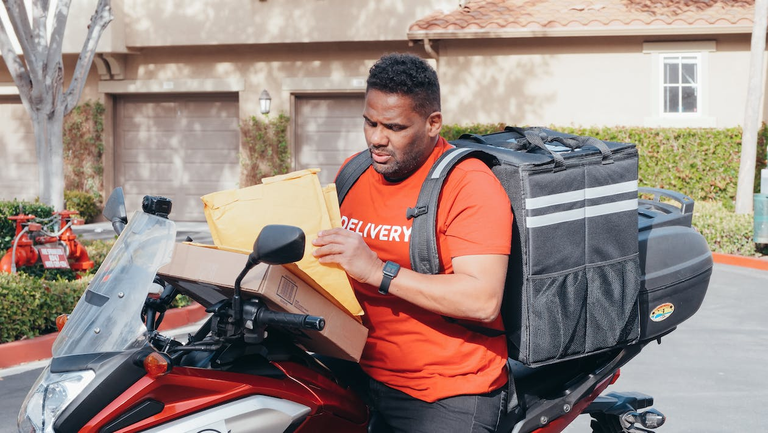 src
Na época que a vida estava voltando ao normal, depois da pandemia, trabalhei um período como entregador de delivery, em um app de entrega de comida. Porém, passei pouco tempo depois de constar o perigo que estava correndo, pois o melhor momento para entregar era a noite e os riscos de ser assaltado era enorme, além disso existia o risco de acidentes no trânsito.
Por dia retirando os custo de combustível e manutenções futuras conseguia fatura cerca de $20 trabalhando das 18 as 23 horas. Porém, parei com essa renda extra depois que um colega teve seu veiculo furtado em assalto.
Redução de Custo
Talvez essa seja a opção mais fácil, quando o objetivo é fazer o dinheiro durar mais um pouco no mês. Todas as formas de renda extra exigem que você faça um esforço enorme para conseguir algum dinheiro extra.
Você pode criar um canal no youtube, mas certamente caso consiga torná-lo monetizado levará muito tempo e ainda ganhará somente algumas dezenas de dolares ao mês, na maioria dos casos. Você pode trabalhar como freelancer online sendo pago para fazer alguma atividade chata e demorada que outra pessoa não queira fazer. Em todas, essas atividades será desprendido um esforço enorme e você está competindo com outras inúmeras pessoas que fazem a mesma coisa e tornam estes serviços mal remunerado.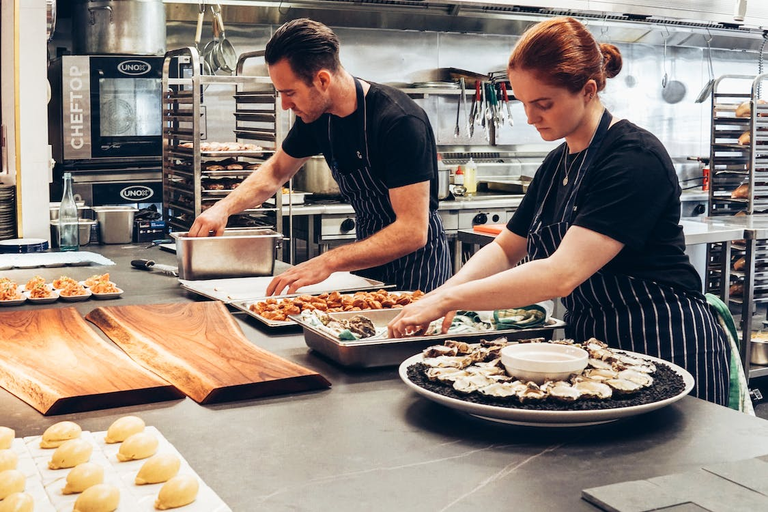 src
Então, pensando nisso que tal gastar menos ao invés de ganhar mais. A primeira coisa é cortando gastos desnecessários ou substituindo serviços e produtos por outros mais baratos. Eu mesmo cheguei em um ponto em que estava disposto a cancelar meu seguro saúde, pois minha situação financeira não esta das melhores, mas devido há uma cirurgia que minha esposa irá fazer decidimos que após esta cirurgia vamos trocar para uma plano mais barato.
Outra coisa que adotamos aqui em casa é cozinha a própria comida mais vezes e comer menos em restaurantes. O lado ruim é o tempo gasto que as vezes não temos para cozinhar, mas a economia pode ser sentida nas contas do final do mês.
Economizar não é propriamente dita uma forma de renda extra, porém faz com que sobre mais dinheiro para investir ou fazer uma viajem ou qualquer outra coisa.
E você quais forma de renda extra fora da hive está fazendo?
Posted Using LeoFinance Alpha
---
---