Referral Links And How Do They Work?

G'day Class, today I'll be talking about referral codes. Now you might be wondering: Why? Well, the reason is because I gained 2 referrals in October for people I do not recognize.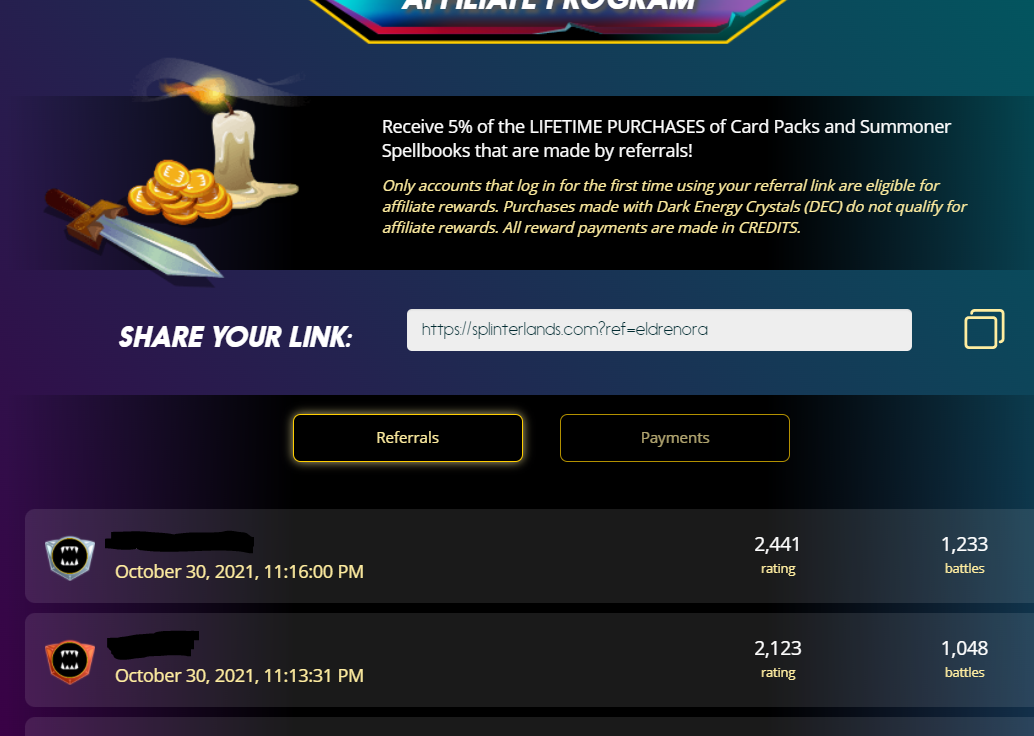 The only places where I left my affiliate links were on blog posts and I frankly find it odd that someone would click on the affiliate link directly. So that got me wondering, what constitutes a referral link and how is it keyed in?
---
Where Do They Key In The Referral Code?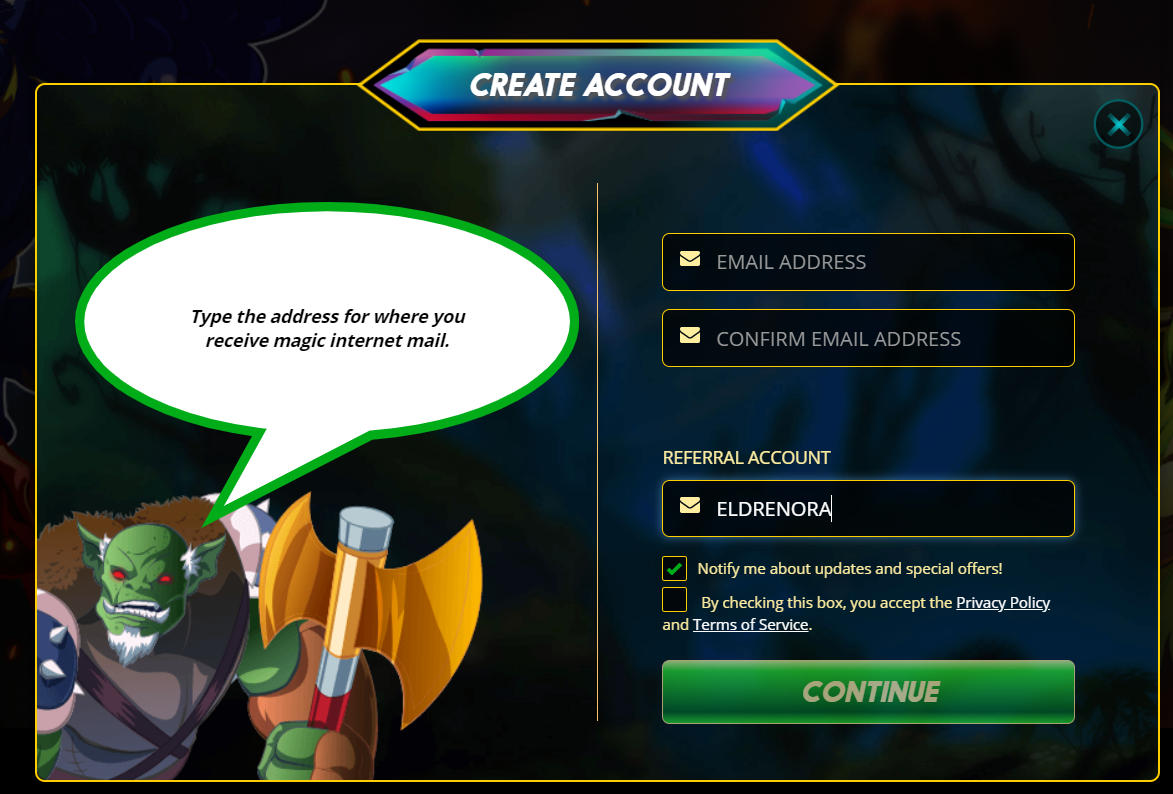 As you can see from the screenshot, the referral code is basically the referrer's username and the referree needs to key it in when they first create the account. However, if they have already clicked on a referral link, the field should be automatically keyed in.
---
So what Counts As a Referral Link?
Other than the affiliate referral code, battle links also count as referral codes. For example, here is a battle link for a recent battle I had against a Bortus which I somehow won via RNG.
https://splinterlands.com?p=battle&id=sl_79226b16ba0325c6bd2121857df49ca8&ref=eldrenora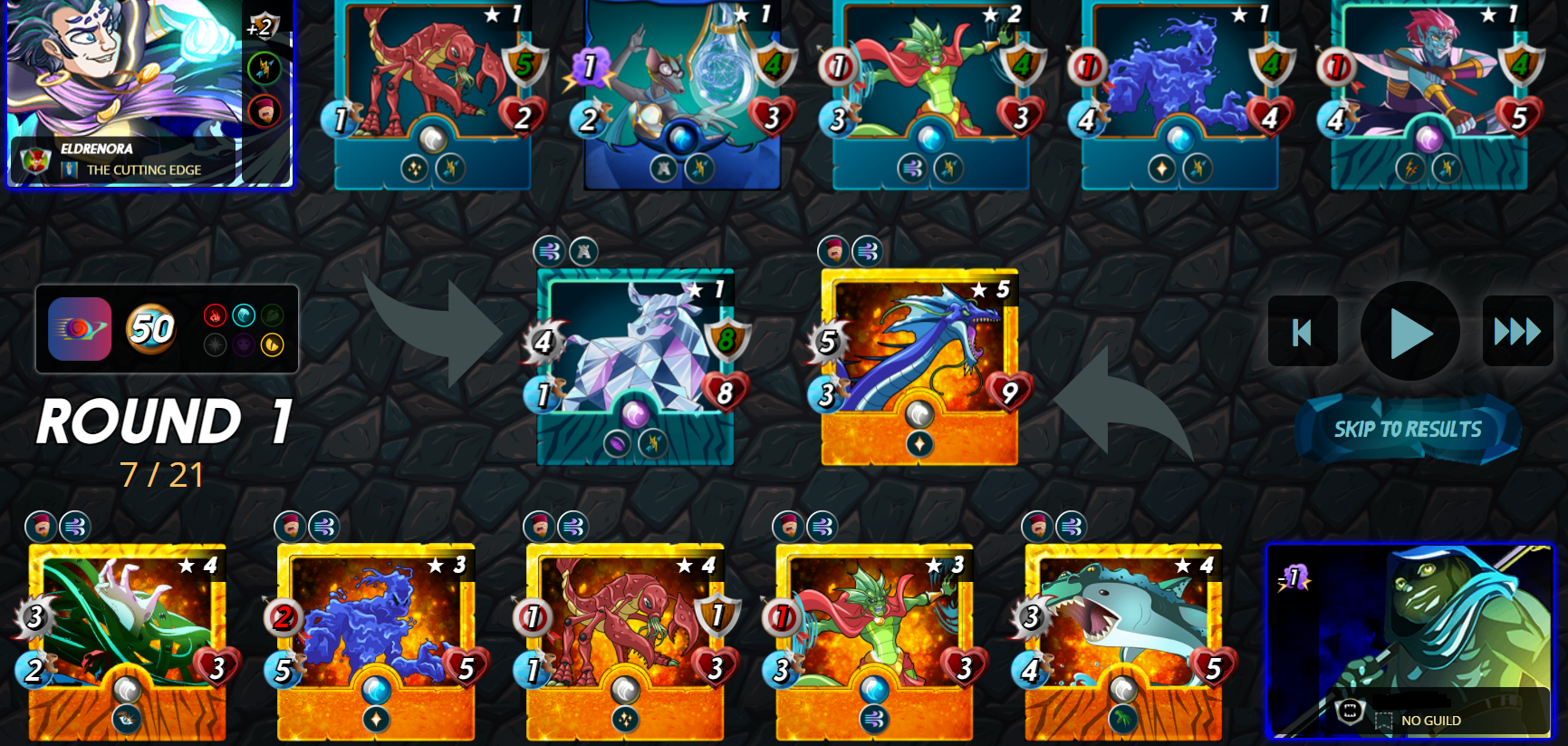 If you compare that to the screenshot of my referral code above, did you see what the similarities were?
That's right, both had the same end section: ref=eldrenora. As far as I know those two are the only forms of referral, so if you're worried about whether a friend will use your code, make them watch a battle first.
---
Thanks For Reading!
If you learnt something, leave an upvote! I also stream on Twitch a few times a week so do drop by and say hi!
If you want to play the game for yourself, you can use my referral link! or.. ya know, watch the battle. :P
---
---