Proposing and Better Community Tools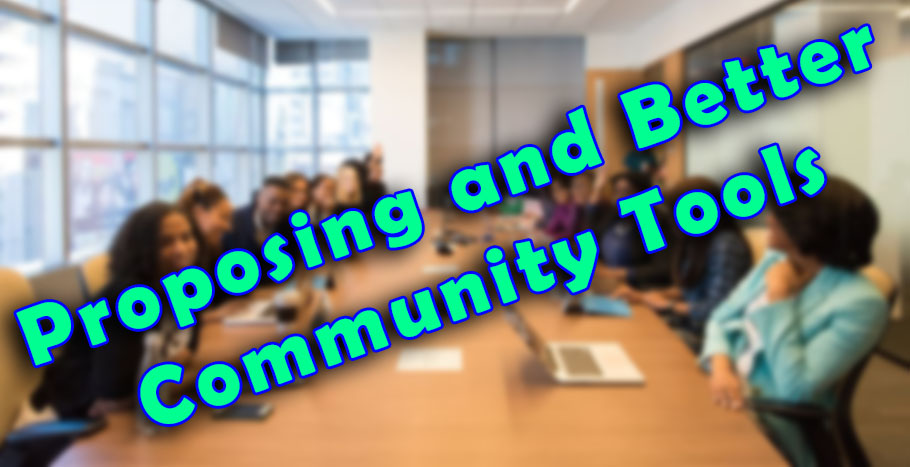 While there are a few community and proposal tools, including SplinterTalk's https://www.splintertalk.io/proposals section, I would like to see more tools from other community innovation tools in the blockchain space such as Cardano's Project Catalyst.


[https://cardano.ideascale.com/a/index](Project Catalyst Website)
This is being used, and has been used, to fund many projects in addition to securing other means of funding. This can indeed be another way a Splinterlands player can become full time, as many involved in Project Catalyst are making enough income to call it in itself: a full-time job.
These projects have helped Cardano maintain itself, somewhat (I do not wish to break into discussions about blockchain investments here), by helping fund such inititives as SundaeSwap, Cardax, and this has helped increase the price of the Cardano's asset, Ada.
It has also helped shaped a large community that continues to fund and inspire innovation through its tools.

To those not familier with Catalyst, the basics are proposers submit their ideas that also include an address to receive crypto if the proposal becomes accepted. The platform, Ideascale, tracks it and stages of refinement, finalization, and eventually Community Advisors, of which anyone can become one, vote on these proposals giving written justifications for their scores and reviews.
Then veteran community advisors vote on these scores and reviews: trying to remove the bad reviews, such as bot generated ones, and ones just unfairly written.

Then after that: the project can become funded, receive funds, and then a governance phase enters where the Catalyst organization does a final review of milestones, KPIs, and other factors to then release funds.
Splinterlands needs many tools, and they are indeed starting to appear. The SL community can easily look to tools offered for Axis Infinity, for one example, and simple backward engineer the tools for use in Splinterlands.
One example is a Chrome extension to help track team selections, make team selections, and perhaps be used to provide accessability options (like battle and team selections to speech for those visually impaired). I am working on this, slowly, so if anyone wants to collaborate: contact me.
This, in itself, is a proposal to either build something in Ideascale, help SplinterTalk revise its Proposals tool (by even using the tool itself), or any other option: but as investors in Splinterlands this could help fund projects to bring more players, and developers, to a game very much friendly to such developments.
Let us all get together and build up Splinterlands, and therafore: our investments!
---
---