Champions of Chaos: Upcoming May changes and improvements!
Chaos is here!
First of all I want to thank all the participants in my Champions of Chaos tournament series. The raffle of the legendary card for april will be held on may 2nd and the winner will automatically receive his prize. Good luck for everyone! 🙏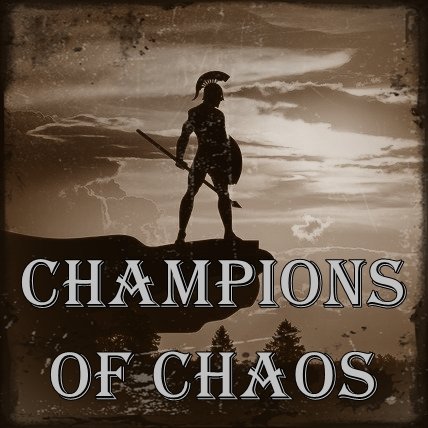 Changes for may season
As the tournament is quite the success and the competition is nice and fun, I want to keep it going and make some slightly improvements for the may season.
The minimum number of participants will be decreased to 18 people, to ensure, that the tournament can be held.
Tournaments will now be anytime events with an open number of maximal possible participants to give more people the chance to shine.
The prize payout stays the same, aswell as the raffle for a random legendary Chaos Legion card at the end of the month for all participants.
On top of that the player or players with the most tournament entries in may will participate in a second raffle for a random chaos legion gold foil rare, which can even be one of the high value summoners.
As you see, the overall payouts will increase and the more tournaments you play, the more chances you´ll get, to earn one of those awesome prizes.

April raffle is on the horizon
We currently have 75 different people, who have played in my Champions of Chaos tournament series in april with some more tournaments to come. A few people played each tournament of the series, which makes me really happy. I´m wishing everyone the best luck for a sweet legendary and hope, we´ll see us again next month. 😍
---
I´m really looking forward to seeing you on the battleground.
May the best warrior (or mage or whatever else you are) win! Good luck and have fun, everyone! 🙏

You haven´t played this awesome game yet, but are interested? Give it a shot. If you register through my link, I can help you at the beginning. Just message me here or on discord @Eledain#2058.

Credits to @nane-qts for those beautiful dividers and @kyo-gaming for those awesome silhouette images of the summoners.

#Perpetuals
#Splinterlands
#Gaming
#P2E
#play2earn
#tournaments
---
---