Splinterlands Art Contest: Week 180 - "Cave Slug"
I'm back with a new entry to the Splinterlands Art Contest ✨! This week I chose the Cave Slug. I started this one with the intention of using a Spongebob Squarepants type drawing style so that the slugs would look a lot like Gary but very quickly something else emerged so I just went with that instead. You can still see it in the eye stalks and mouths a little, though. I had so much fun with this (especially the expressions 🤪) but anyway, on to the process.
I used these tools along with some very generic paper not pictured here: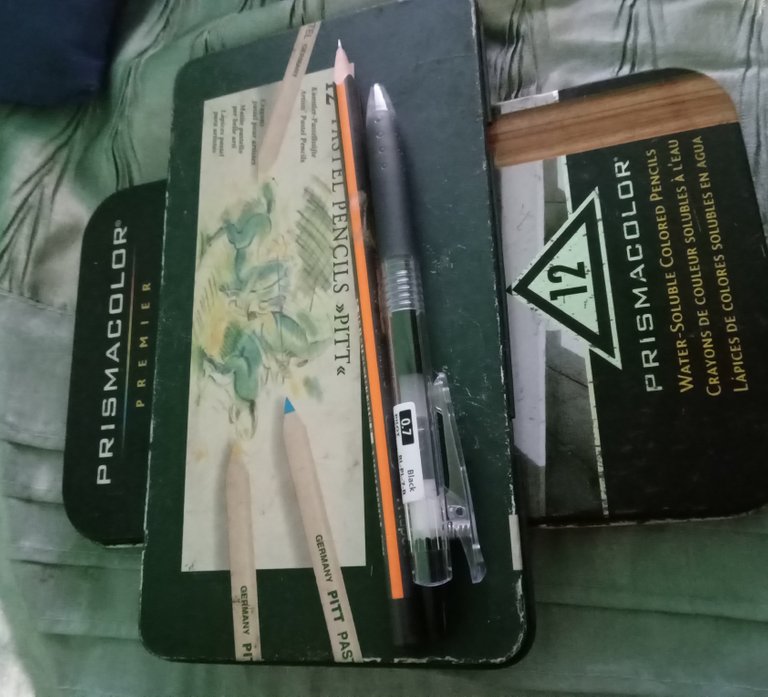 Here's my pencil sketch in progress (I tried four eyes per slug at first):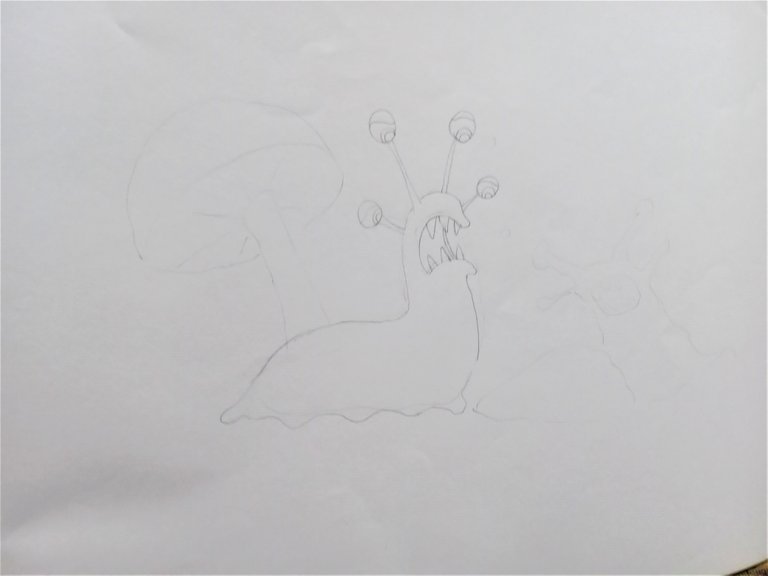 I added an outline in ink and decided to cut back on the eyes: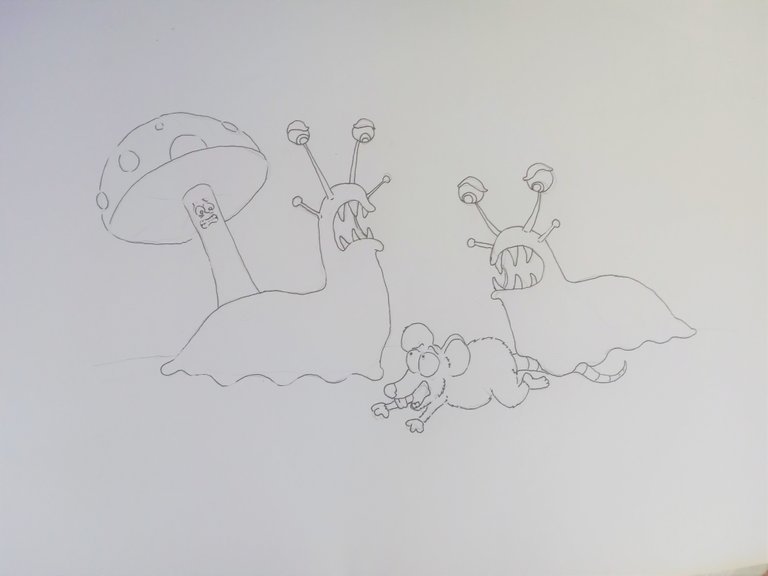 Added some colour and details: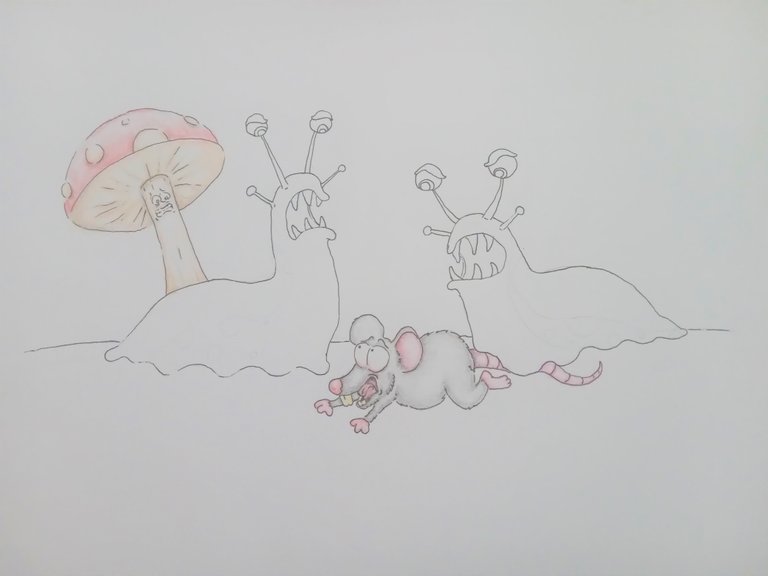 And some more: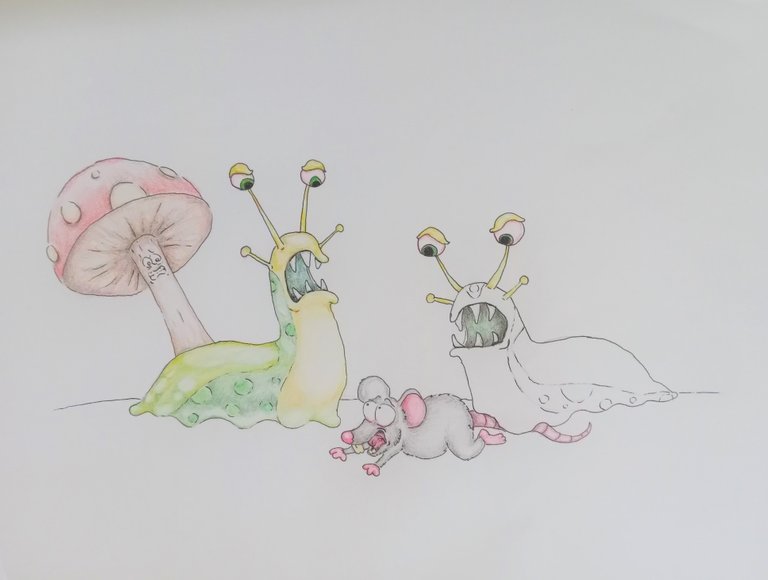 And finally: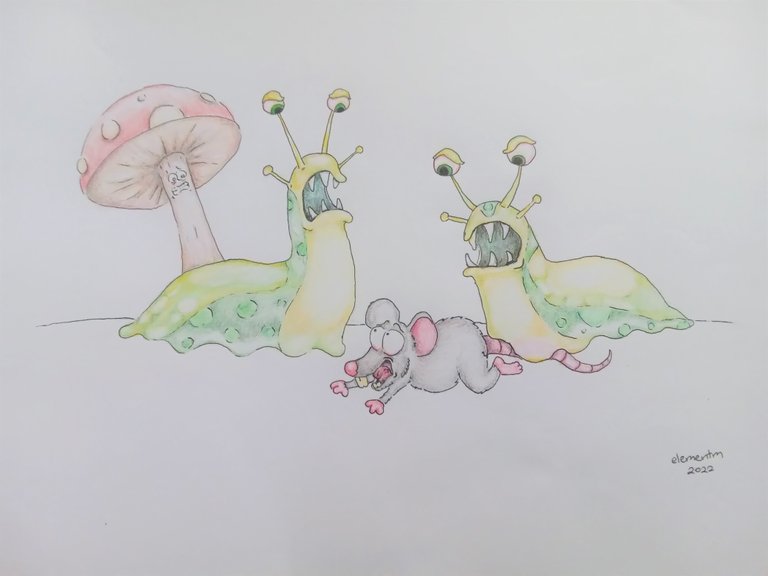 Peace ☮️.
🐀
☠️
🍄
😬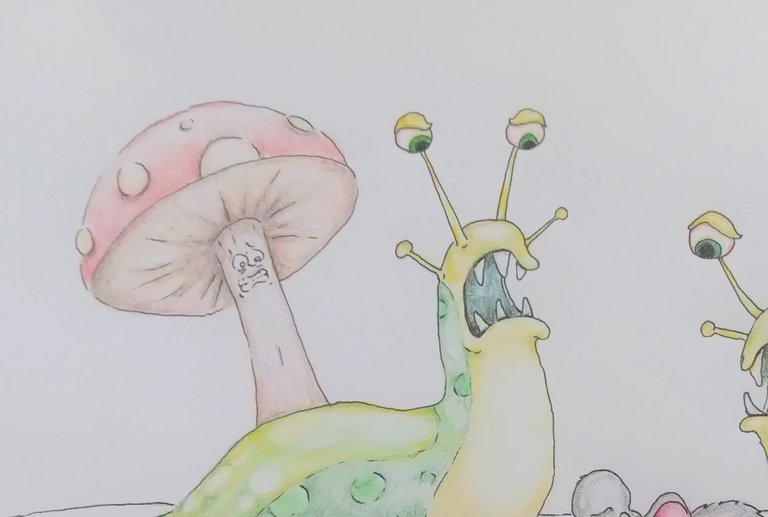 ---
---
---