Battle Mage Secrets Splinterlands Challenge (Back-To-Basics)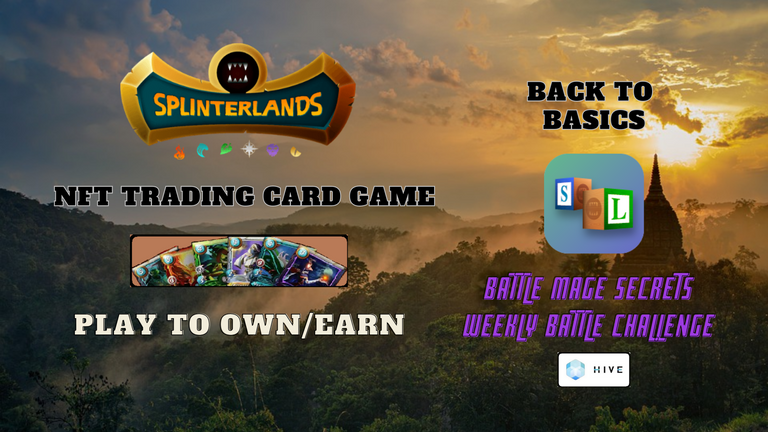 ---
Greetings! Thank-you for your time and attention, nothing is more valuable!
Here is a great Splinterlands battle featuring "Back-To-Basics", one of the many "Rulesets" that are randomly applied to each match. This virtual trading card game is an amazingly addictive pastime focusing on team-building and strategy.
Splinterlands sponsors a weekly "Battle Mage Secrets" blogging challenge on #HIVE which everyone can join.
I hope you enjoy!
---
---

---
The Lineup
---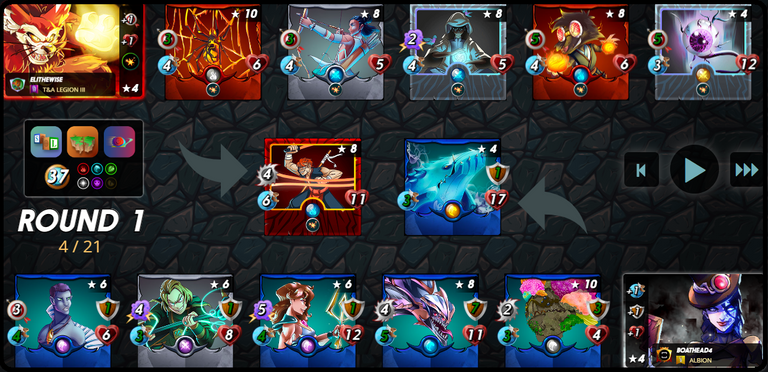 ---
Match Rulesets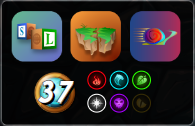 (Left-to-Right)
1) Back-To-Basics: monsters lose all abilities
2) Earthquake: non-flying monsters take 2 melee-damage at the end of each round
3) Reverse Speed: monsters with the lowest Speed, attack first, and have the highest chance of evading attacks
---
Battles involving the Back-To-Basics ruleset usually showcase ranged/magic heavy teams, ensuring the maximum damage output per turn can be achieved while all Monster's abilities are removed.
In the Modern Ranked format, teams using heavy magic teams with the Earth/Water Splinters seem to be the most common, unless the much more coveted Fire Splinter Summoner, Yodin, is available; Yodin provides Blast damage to all friendly monsters attacks (blast hits adjacent monsters with reduced damage) making it an obviously strong, but not always right, choice.
---
The opposing teams strategy was to protect 2 high-Health monsters towards the rear of the team to outlast the Earthquake damage(Ruleset) which will hit everyone on the battlefield once per turn. They also have 2 monsters who will be hitting for significant magical damage (which damages HP directly) for several turns.

My strategy was to use the Fire Summoner Yodin, stacking high damage output, while sacrificing long-term survivability. My hope was to quickly subdue the enemy before our team would succumb to the inevitable Earthquake's effect - death.
---

---
1st Round Complete
---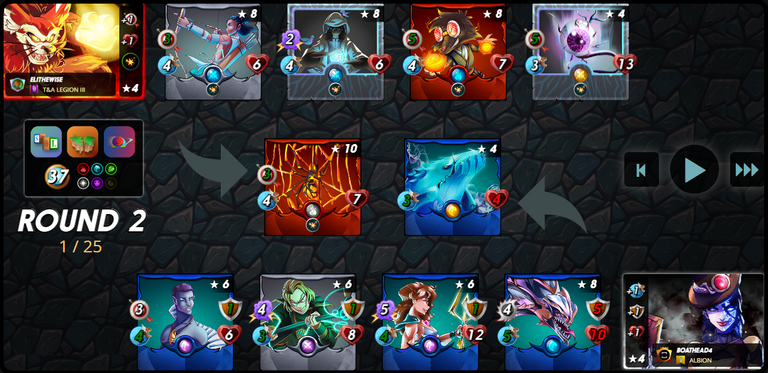 ---
By the end of the 1st Round, the future doesn't look very bright for our team. Despite our monsters dealing a significant amount of damage (including blast damage), their strongest (and highest HP) monsters are still at full power and in safe positions

Our last hope is Cornealus in the back position outlasting everyone else - but that seems more like a desperate dream than a real chance.
---

---
2nd Round Complete...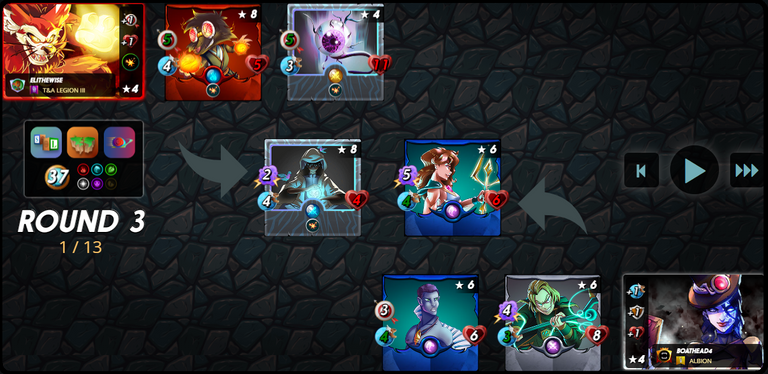 ---
Our monsters were able to deal another great round of damage, leveling the playing field and making it seem like anyone's match - hope lingers. It's going to be close...
---

---
3rd Round Complete...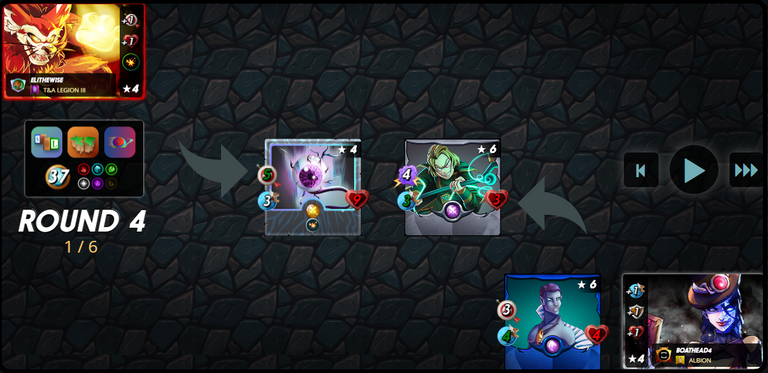 ---
So close... but so far... if we had landed one additional shot we may very well have pulled off the victory, however because our last monster is Ranged it can't attack from the first position once it gets there; this spells certain doom as their remaining 2 monsters fire their winning shots before the Earthquake damage catches up with them.

It was a narrow win for the enemy, with one simple change in my team lineup that could have changed the outcome significantly... but a win, is a win. This is a good lesson showing that playing the powerful "meta" cards, doesn't always ensure victory.
---
That concludes this weeks Splinterlands: Battle Mage Secrets Challenge! Thank-you again for reading! I would love to hear what you think with a comment below. Until next time, cheers!

---

---
---
---