Splinterlands' Weekly Battle Challenge: Scavo Firebolt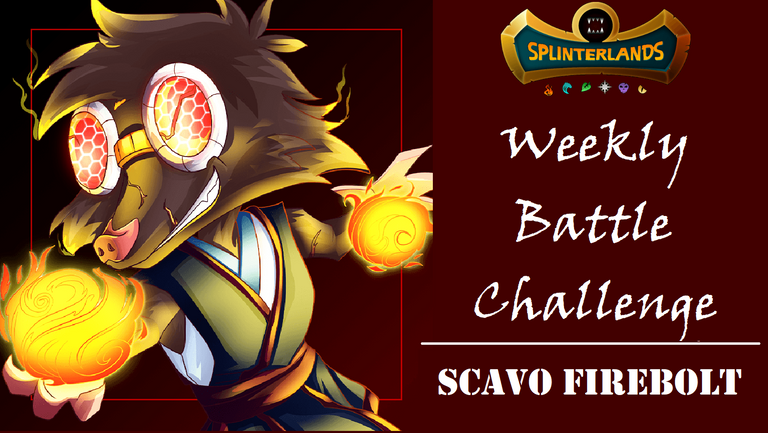 Splinterlands' Weekly Battle Challenge!

Hello reader, I hope you are having an amazing day! This post is covering the spectacular BlockChain game, Splinterlands, and their weekly battle challenge featuring the Scavo Firebolt card! Thank-you for tuning in, and I hope you thoroughly enjoy the following battle highlight!

Two teams... but "there can only be one" winner...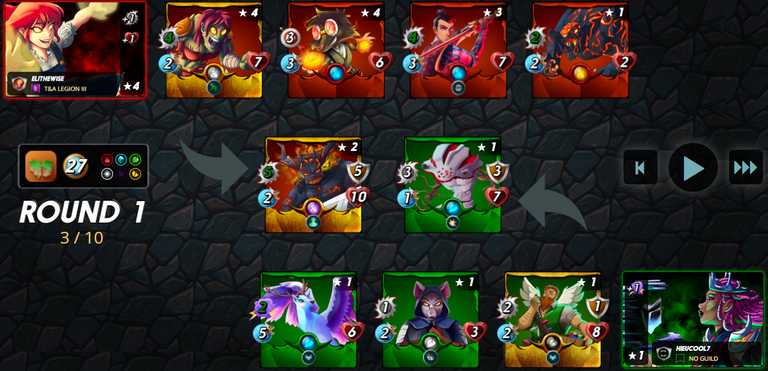 Match Rulesets:

.
Earthquake: Non-flying monsters take 2 Melee damage at the end of each round
---
With this match my strategy was to try to use high Armor/HP monsters that also have high damage in hopes of being able to take out the enemy team before the Earthquake damage would take us out.
(-1st Position-)

One of my favorite Chaos Legion, Fire Splinter tank cards. The Forgotten One should not be forgotten.... because it will bring the smackdown! It is a great front position tank that has the Immunity ability which can lend extra utility during certain rulesets (i.e. Noxic Fumes)
---

.
Immunity: this monster is immune to negative status effects
.
---
(-2nd Position-)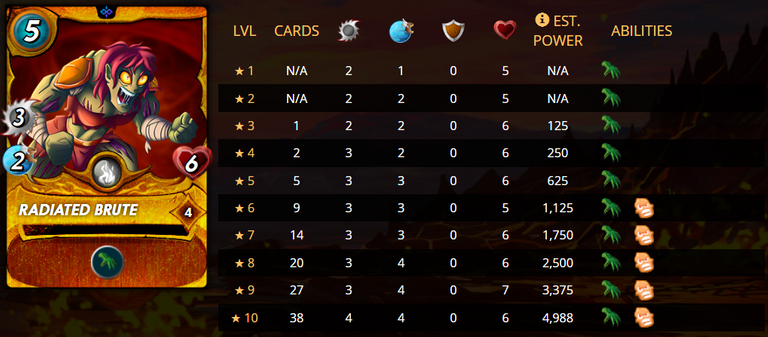 An amazingly underrated backup tank for the fire team in my opinion. When paired with the summoner Tarsa this Brute will pack quite the devastating punch.
---

.
Reach: may attack from the second position
.
---
(-3rd Position-)

Scavo Firebolt is another underrated card in my opinion... While it may not be a carry card that I will want to use every game, it can find it's place on many teams.
Although it has no abilities, it instead has a extra dose of Ranged damage and Health points giving it more bang-for-your-buck in a certain light, which can sometimes be just enough to help push the battle in your favor.
---
(-4th Position-)

One of my favorite Sneak monsters for the Fire team - has high damage and high Health allowing it to bring ample utility to your Fire team - at higher levels it gains further evasiveness and damage through that with the Dodge and Backfire abilities
---

.
Sneak: targets the last monster on the enemy team instead of the first
.
---
(-5th Position-)

Nothing special from this 0 Mana cost card - it's just a great filler when you have the room or need extra protection in a certain area of your team!
I placed the Scorch Fiend in the rear position of the team to soak up a Sneak attack which I expected from the enemy team's lineup.
---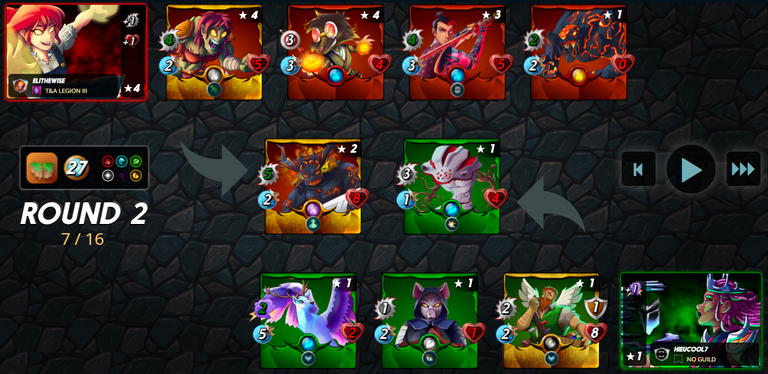 The 1st Round was a flurry of blows traded between the two teams, with each taking significant damage - at this point it looks like the Obsidian magic team may have the advantage because of it's two flying monsters which will not be damaged by the Earthquake every round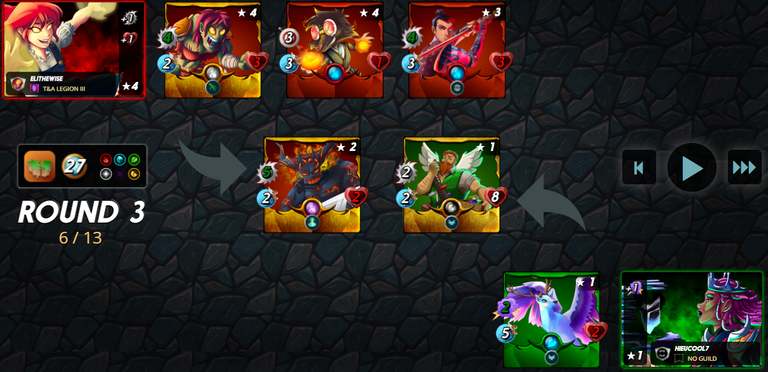 The 2nd Round was another intense back and forth, with each team hitting the other hard and knocking out several monsters on each side in the process. The Regal Peryton dodged the Sneak attack from the Fire team's Tenyii Strike, allowing it to survive another turn, which could prove to be the "final nail in the coffin" for the Fire team.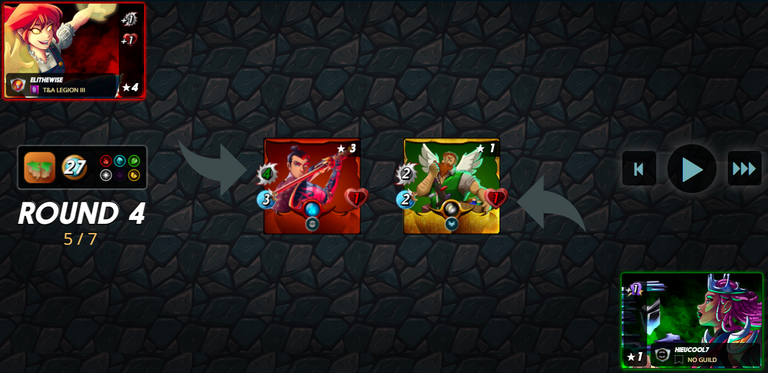 The 3rd Round looked to be the final round, as death blows were landing left-and-right. As the dust settled at the end of the round only one monster from each team was still standing, each with only 1HP. It would all come down to who would land the next punch.
Tenyii Striker will get to swing first because of it's higher Speed, however the Pelacor Mercenary has the Flying ability so it may dodge the attack and then swing and hit it's own instead.
HOW INTENSE!!!

VICTORY!!!
The Tenyii Striker was able to land the killing blow on his next swing to win it! It turned out to be an extremely close match that could have went either way with an extra miss from either team. A great win!!
The Scorch Fiend was a pivotol part to the Fire team's success by being able to tank a 1 Melee Damage Opportunity attack that would have been aimed at the Scavo Firebolt if the Fiend wasn't on the battlefield. This allowed the Scavo Firebolt to survive an additional turn and to land an additional 3 Ranged damage. Teamwork for the win.

This concludes my post for this week's Splinterlands Battle Challenge featuring: Scavo Firebolt. If you've gotten this far, I hope you've found some form of enjoyment through it all. I'd love to hear any thoughts you might have or even just to chat so comment below if you'd like to pick my brain!
Thank-you for your time and attention... Until next time!
CHEERS!!

---
---