Spending 600K DEC on cards #1 (350K already spent)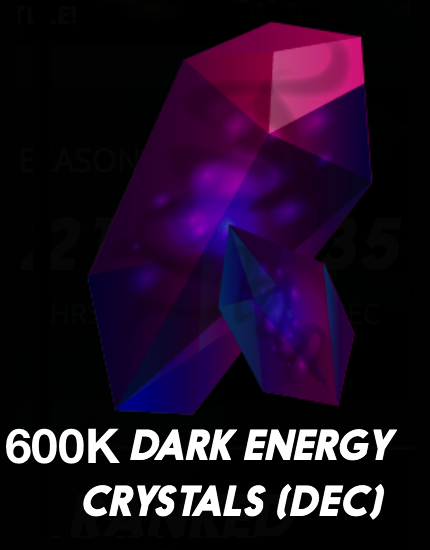 Backstory:
Been back here only since about a week after more than 2 years break. I played Splinterlands back in the days when it still was called Steemmonsters but with the downward trend of the general Steemit community and low engagement rate I choose to leave all Steemit related stuff behind. That was about 2 and a half years ago.
Fast-forward about half a year, and I suddenly became the great idea to sell all my cards on Peakmonsters. Since I wanted it all sold fast, I did the classic 2-3% under market value to pretty much immediately sell all cards (can't even tell you how much I regret this decision, I did a small value calculation once and stopped due to frustration at about $40K). Funny enough, I didn't do anything with the DEC I got from selling those cards, since they were only worth a few hundreds bucks back then.

A new beginning:
Fast-forward another 2 years (to be precise, last Sunday) when I suddenly remembered about Steemmonsters/Splinterlands. I was surprised to see the value of my nearly 600K DEC. Also, I since I just had those DEC lying around I accumulated a bunch of SPS.
Now the big question was what to do…
After playing a few games it was clear to me that I want to be a part of it again and invest all 600K DEC back in cards.
I also imminently staked my whole SPS fund.

Collection Power:
Back in the days there was nothing like this, but I really like the idea. After a few calculations, it was pretty clear to me that it takes a bigger investment to get your collection power up than I initially expected. So my approach was to determine a rank I see me playing (keeping in mind the costs of a decent deck and the collection power needed to get to that rank). So my conclusion was to aim for Silver 1/ Gold 3.

Gold Foils:
The fastest way to earn get a bunch of collection power are gold foil cards. So with the season's ending pretty near at that time I decided to give the cheapest reward gold foil cards a quick analysis on Peakmonsters and placed bids at values I thought they will get dumped after the season rewards.
I ended up buying these common gold foils (not showing in this picture are gold foil Pelacor Deceiver (Level 10), gold foil Pelacor Bandit (Level 10) and Gold Foil Gargoya Lion (Level 10) I am renting out at the moment):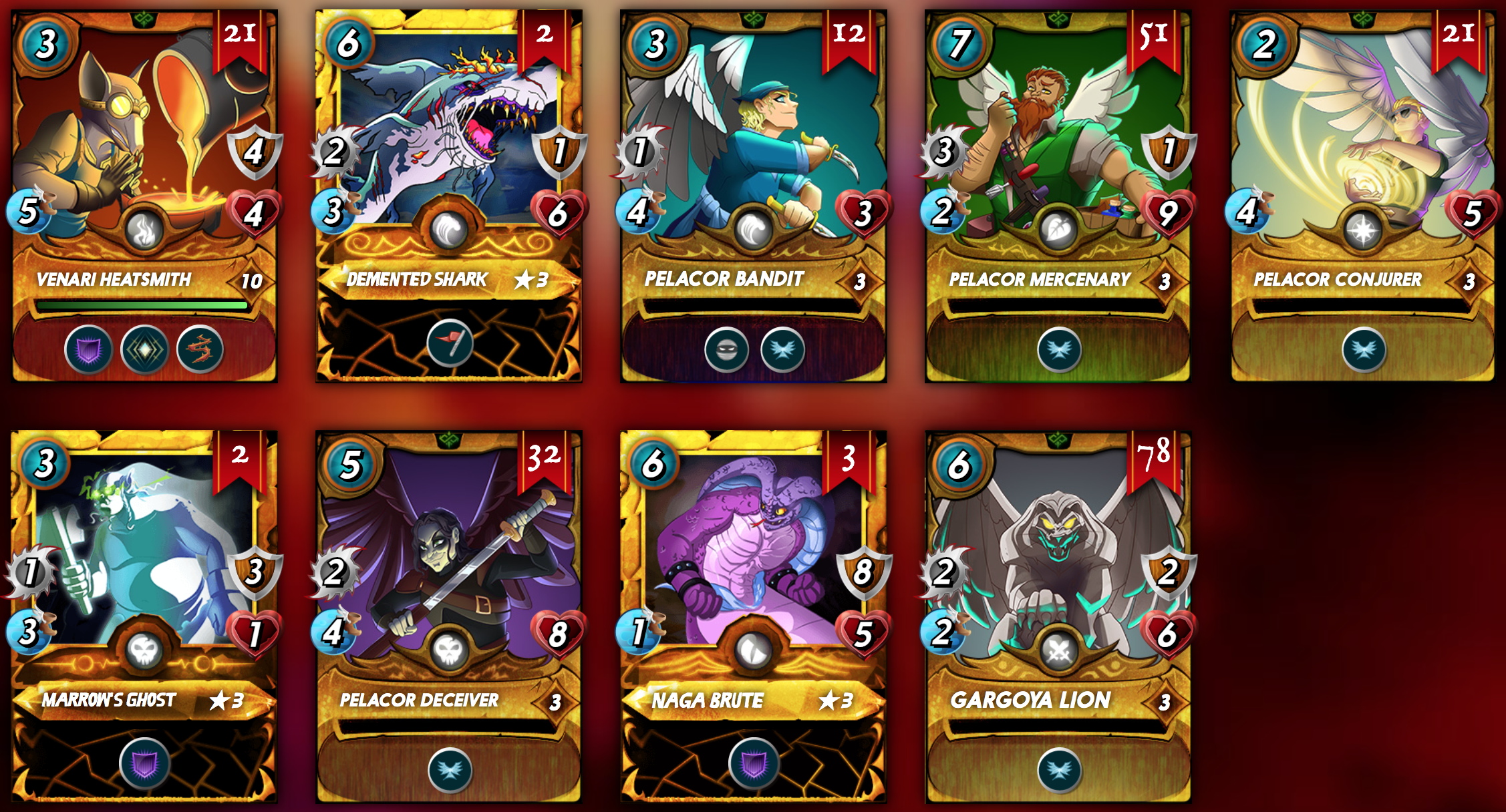 I also ended up buying some rare gold foil cards:


Decent Deck:
Since I see me playing in the Silver league my tactic is to get a decent deck in three Splinters to start with, being: Water, Earth and Life. I analyzed a bunch. of cards and tried different strategics and finally set down and placed bids on most cards I need to get my deck where I want it to be. Some bids already came through but most of them don't, I will keep an eye on the prices and maybe adjust some. Will get back to you guys when I'm done buying all the cards and will then show all the cards bought and the thoughts I had buying them.

Thanks for reading!
To be continued!
---
---