Splinterlands Social Media Challenge - Goblin Mech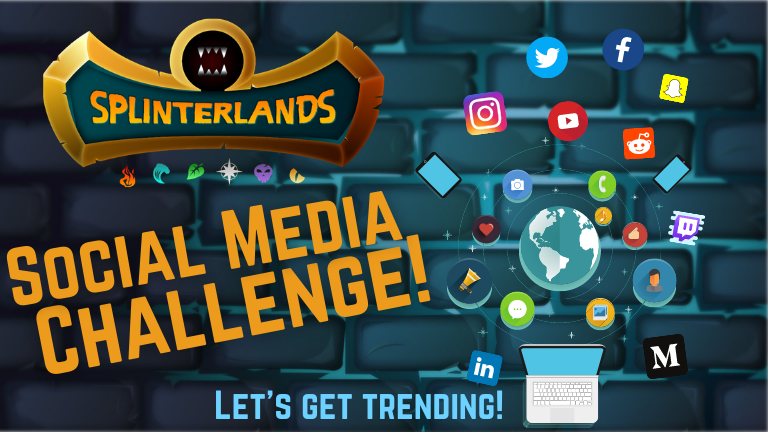 Hey folks, Welcome to this week's social media challenge for the online blockchain game #splinterlands. Here is the Link to enter the challenge.
Each week i will feature a different Monster + Ability with a Battle. This week i thought I would take a look at one of my all time favourite monsters the unstoppable killing machine Goblin Mech.!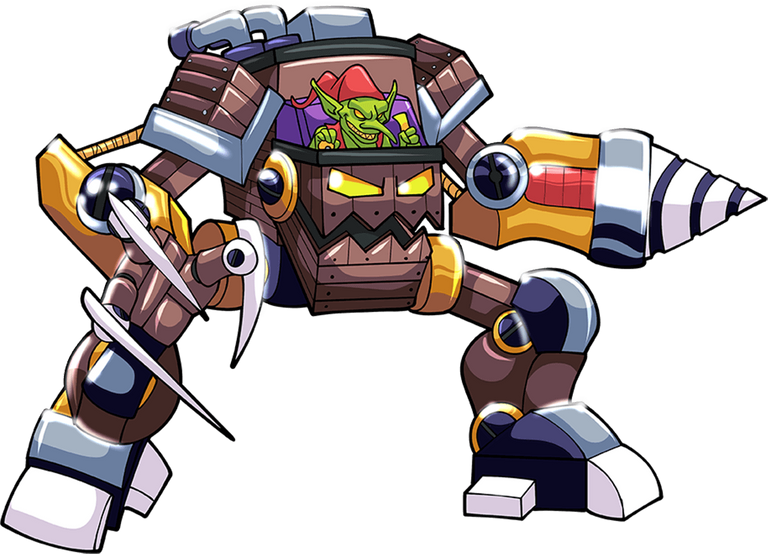 Splinterlore
This mechanical monstrosity is a recent creation of Gurklies Gobson, the wild and wealthy Goblin scientist. As with everything the Goblins make, it runs on Goblin power, meaning that it's full of Goblins, turning cranks and pulling levers. The Mech is run by seven Goblins in addition to the pilot.
Edition: Reward
Rarity: Common
Element: Neutral
Attack: Melee
Abilities: Piercing at level 1 + Stun at level 6.
---

Piercing - If a melee or ranged attack damage is in excess of the targets armour the remainder will damage the targets health.
---

Stun - When a monster with Stun hits a target it has the dance to stun the target causing it too miss the next turn.
---
This is my Tank in pretty much all my battles and he never lets me down. Let's take a look at why I love this card so much.
This is a great monster with some serious stats for a common level card!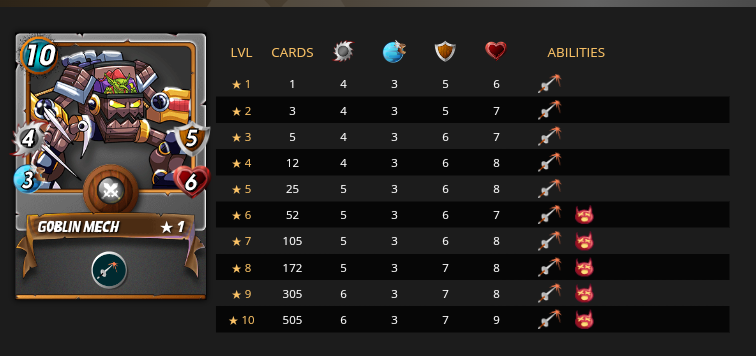 I have always been amazed that this is a Common level monster as it performs so well. Being common brings some great benefits including the fact that you don't need a really high level summoner to play this at higher levels.
It also means it was relatively cheap to buy not too long ago and I managed to buy 2 Gold Foil cards for about $20 each.! Check the current price!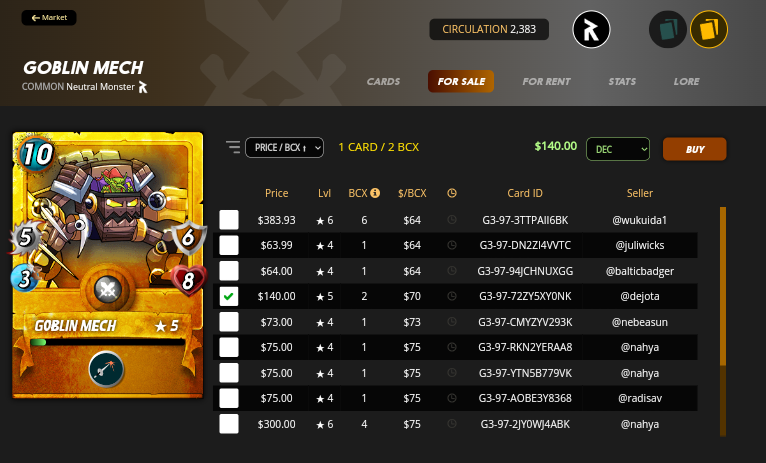 A level 5 card is now worth $140!! Pretty good investment. I have no intention of selling this!
Another massive benefit is that this monster belongs to the Neutral Splinter meaning he can be used in almost any battle.
---
Check out this Great Battle to see him in action!
If you sign up with my Referral Link and purchase the Summoner's Spellbook i will delegate you 5 cards to help you get started. At least one of these will be rare or higher.
☮️ Graham.
---
---