Splinterlands Social Media Challenge - Wood Nymph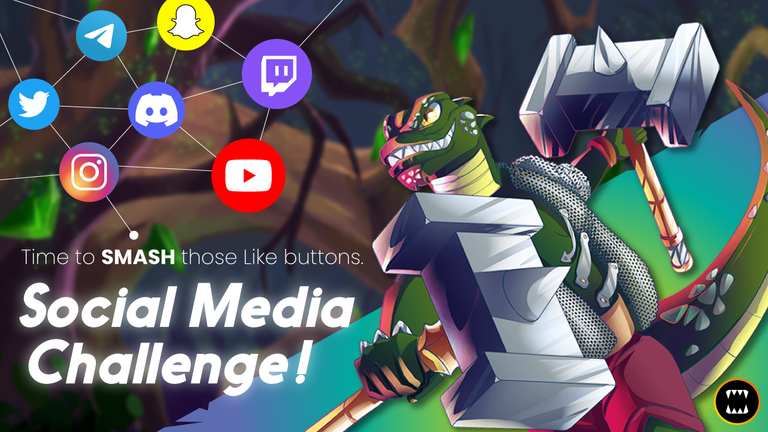 Hey folks, Welcome to this week's social media challenge for the online blockchain game #splinterlands. Here is the Link to enter the challenge.
Each week i will feature a different Monster + Ability with a Battle. This week i am featuring the monster known as Wood Nymph with the Tank Heal ability.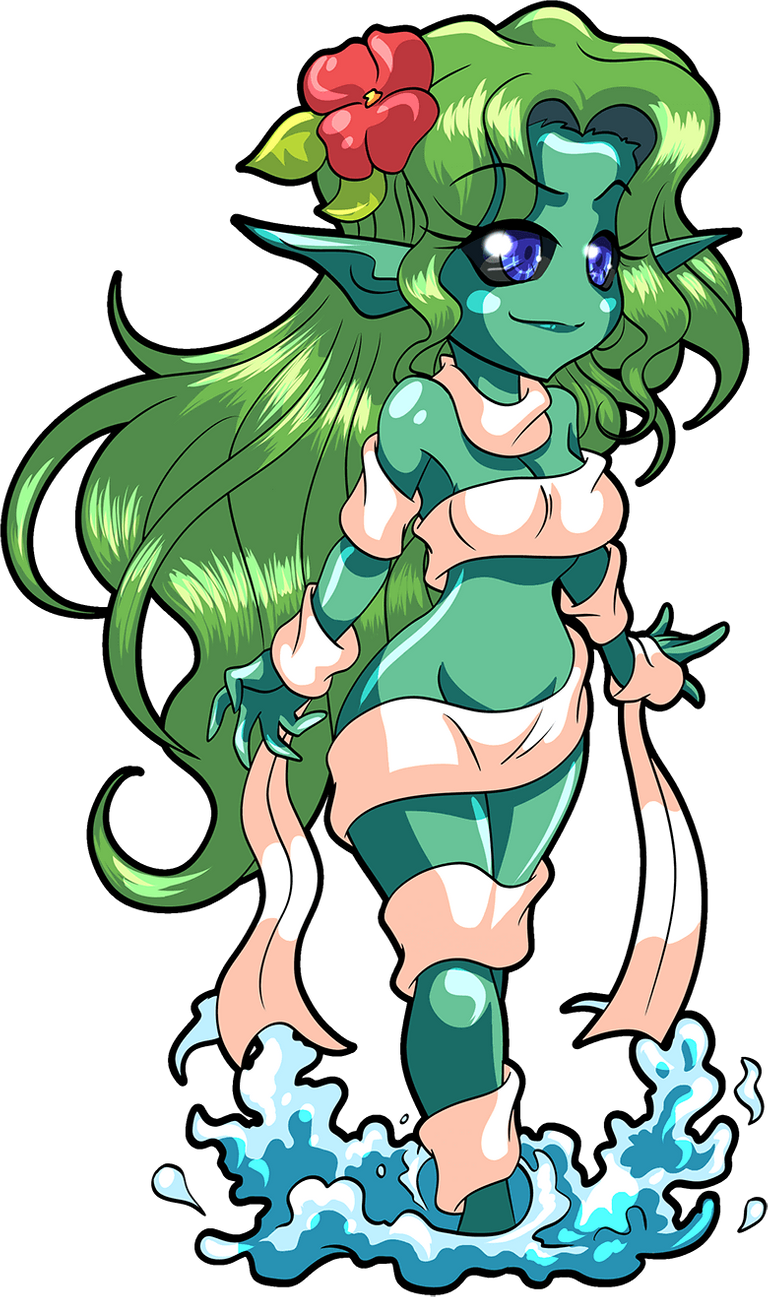 Splinterlore
A peculiar new bud appeared at the tips of the highest branches of the Elder Tree. The animals living in the tree watched as the strange buds grew, and in a matter of days, burst open. From each bud zoomed forth a tiny sprite. These Wood Nymphs quickly scattered around Anumün in a frenzy of mischief.
This is a really great monster which can be used to great advantage in many different battle situations due to the Tank Heal ability.
---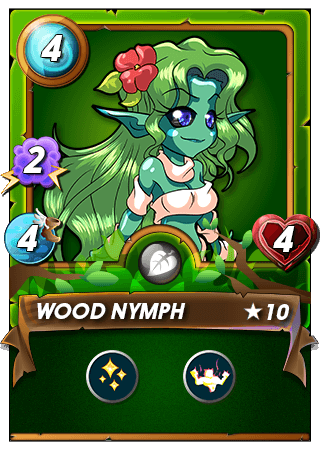 Rarity: Common
Element: Earth
Attack: Magic
Abilities: Tank Heal at level 1 and Strengthen at level 6.
---
Abilities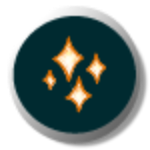 Tank Heal - Restores a portion of the Monster in the first position's health each round
---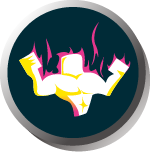 Strengthen - All friendly Monsters have increased Health.
---
As you can see from the stats below this is a great card even at lower levels.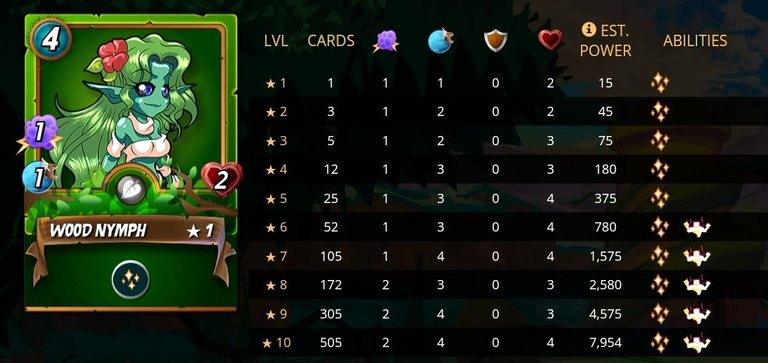 ---
Battle Info

This is a 18 mana level battle with all Splinters allowed except Water + Dragon.
I have 3 cards in this battle against 4!
Earth vs Fire
Ruleset = Aim True - Melee and Ranged attacks always hit their target.
---
Battle Line Up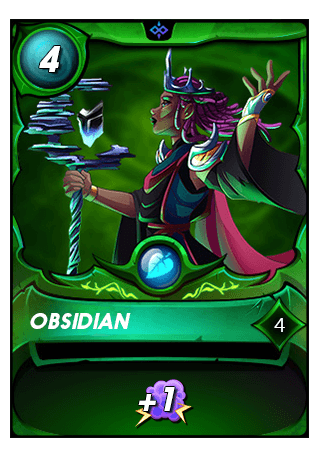 Summoner: Obsidian

I use this summoner because of the +1 Magic buff he grants.
---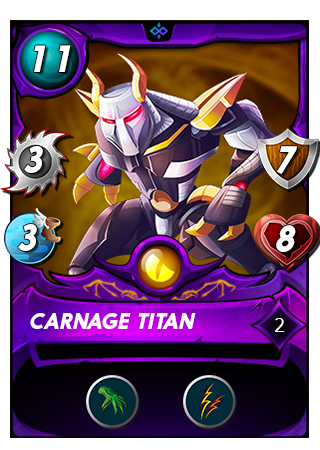 First Place: Carnage Titan

This monster is in first position to create some serious carnage with the Double Strike ability.
---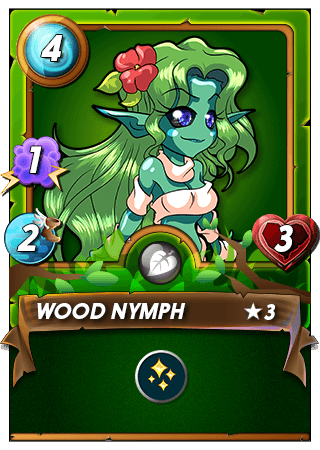 Second Place: Wood Nymph

The sexy Wood Nymph is in second position to provide Magic attack support and also to help keep Carnage Titan alive with the Tank Heal ability.
---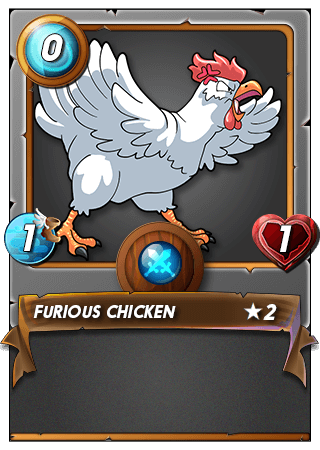 Third Place: Furious Chicken
The chicken is here as cannon fodder. She will take a hit for the rest of the team.
---
Battle Walkthrough
The battle begins with Carnage Titan attacking the enemies tank twice with the Double Strike ability. We then see our first fatality when the enemies Serpentine Spy destroys my Furious Chicken as expected!
Round 2 begins and Carnage Titan takes out the enemies tank Living Lava with another 2 hits.
The enemies Serpentine Spy is then killed by a hit from Wood Nymph after healing Carnage!
Round 3 starts well with Carnage Titan blasting Ureas out the arena.
In the last round Carnage obliterates Radiated Scorcher!
Check out this Great Battle to see it in action!
If you sign up with my Referral Link and purchase the Summoner's Spellbook i will delegate you 5 cards to help you get started. At least one of these will be rare or higher.
☮️ Graham.
---
---