Splinterlands Art Contest Week 199 - Dark Enchantress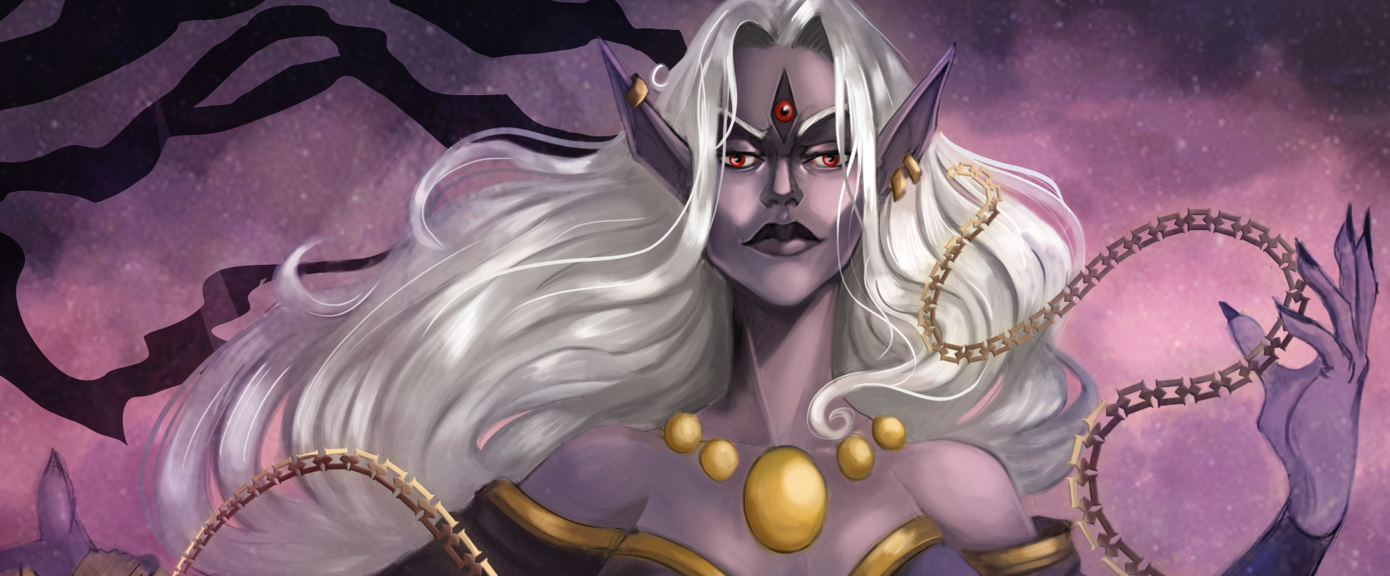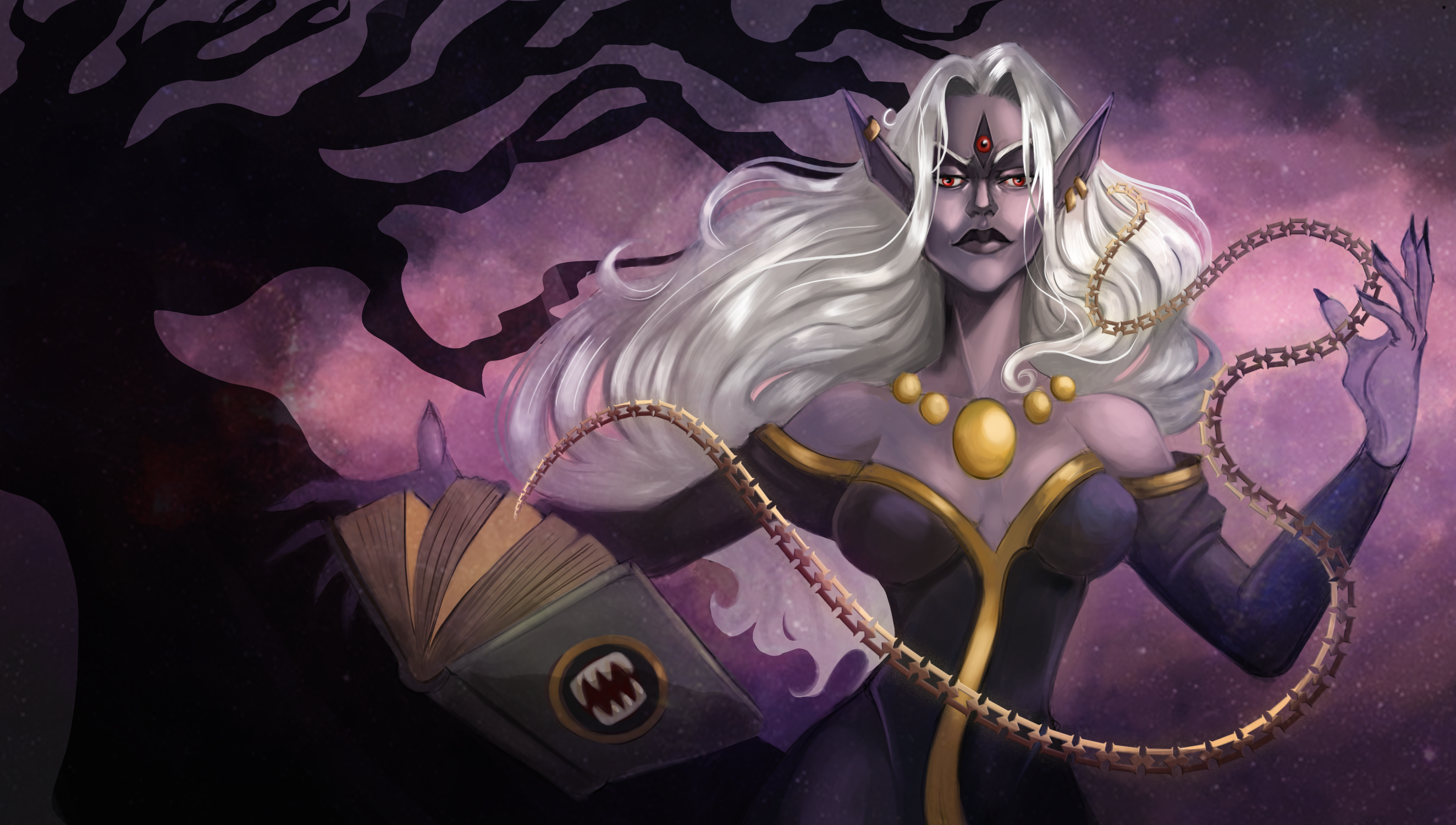 Hello my big hive family!
This week I wanted to draw 'Dark Enchantress' in the @splinterlands drawing competition. She started her life as a farmer's daughter and now continues as a queen. I liked the character even more when I read that she was a dark wizard because she reminded me of drow also because of her skin color. Drow are dark elves in the Forgetten Realms universe and they live in a matriarchal order. They usually adore the dark spider queen and are evil with most of them. If you're more curious about the Drow, you can learn more about them here Ok I know this is an original character from the game and not really a drow but considering he is a drow I liked the character even more. I admit I love drow :D
If you've been following my drawings for a while, you'll see that I started with my obsession with drawing clean lines as I developed. However, when I switched to painting after drawing a clean line, I started to destroy the dimensions, and after taking a clear and clear sketch instead of a clean line for a while, I switched to painting over it.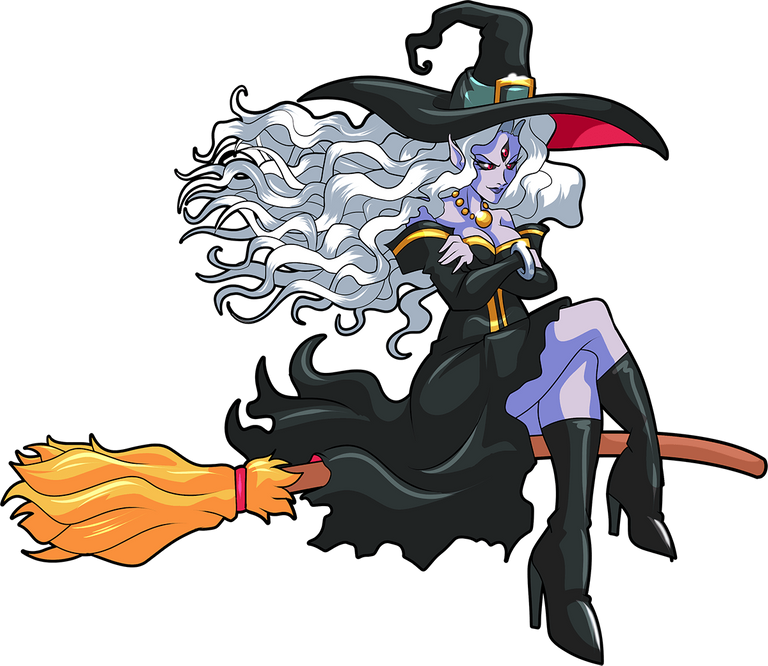 This is the original drawing within the game I referenced. It is clear from this pose that she is confident in herself :)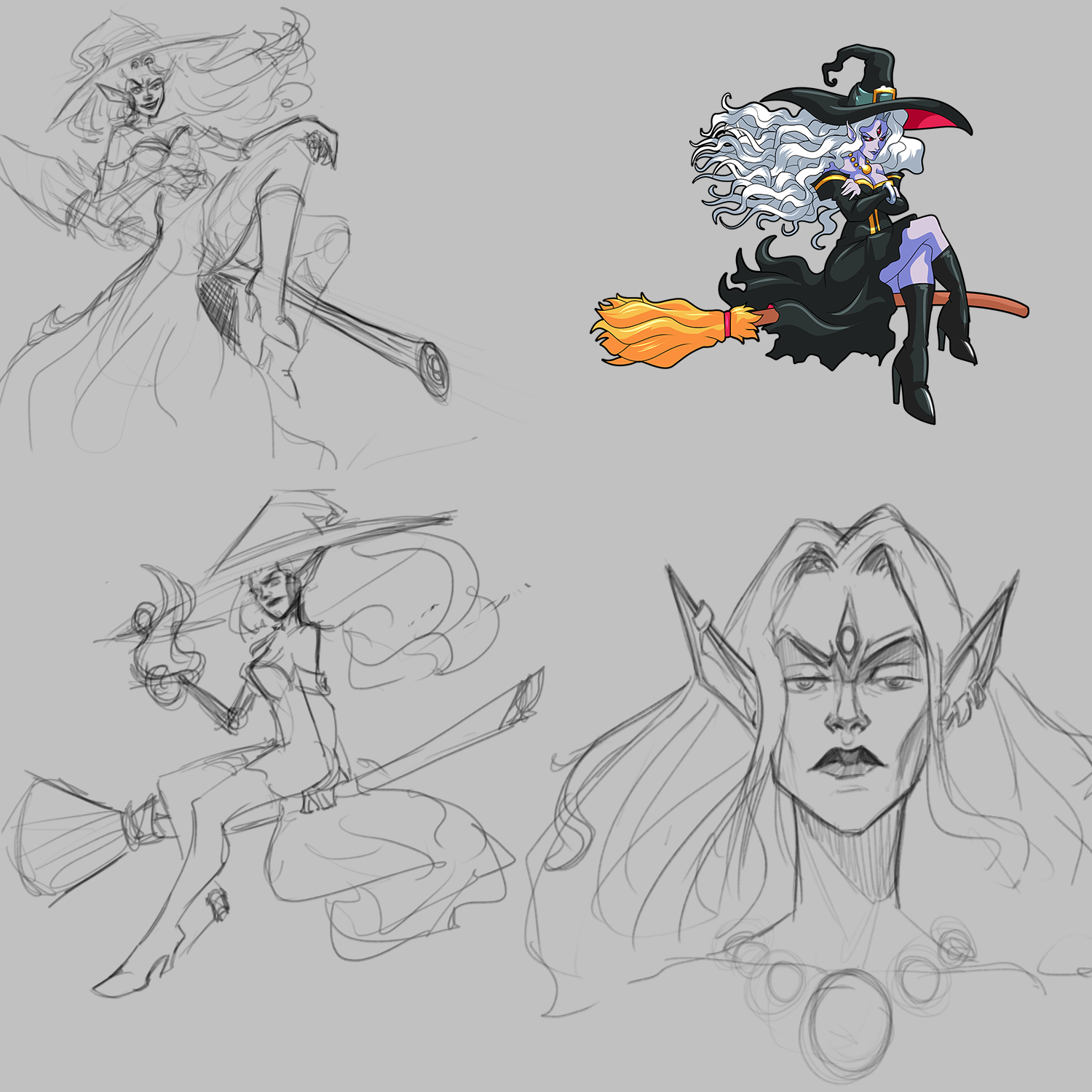 I had considered drawing Dark Enchantress on her broomstick, but I'm still too scared about perspective and the moment I got a portrait sketch for her, I gave up on drawing on the broomstick and went on to create another composition.
The character's hat is very iconic, but so is his outfit and necklace. I didn't particularly draw his hat because I wanted to make this character recognizable even with the necklace and clothing.
WORK IN PORGRESS
I really hate drawing hands. After going in front of the mirror and posing for minutes and examining my hand, I finally managed to draw it, but it still feels like a strange thing.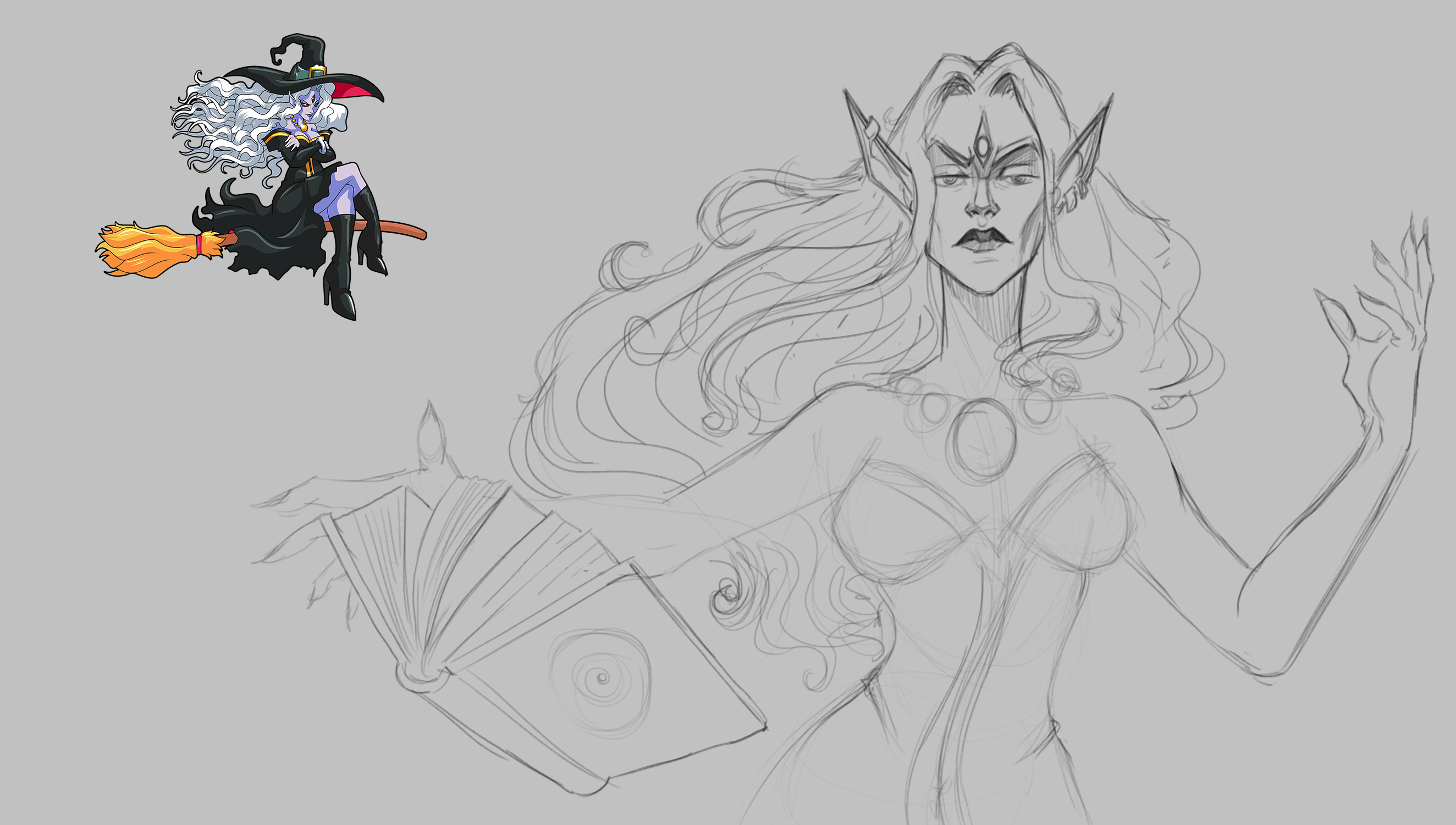 I really hate drawing hands. After going in front of the mirror and posing for minutes and examining my hand, I finally managed to draw it, but it still feels like a strange thing.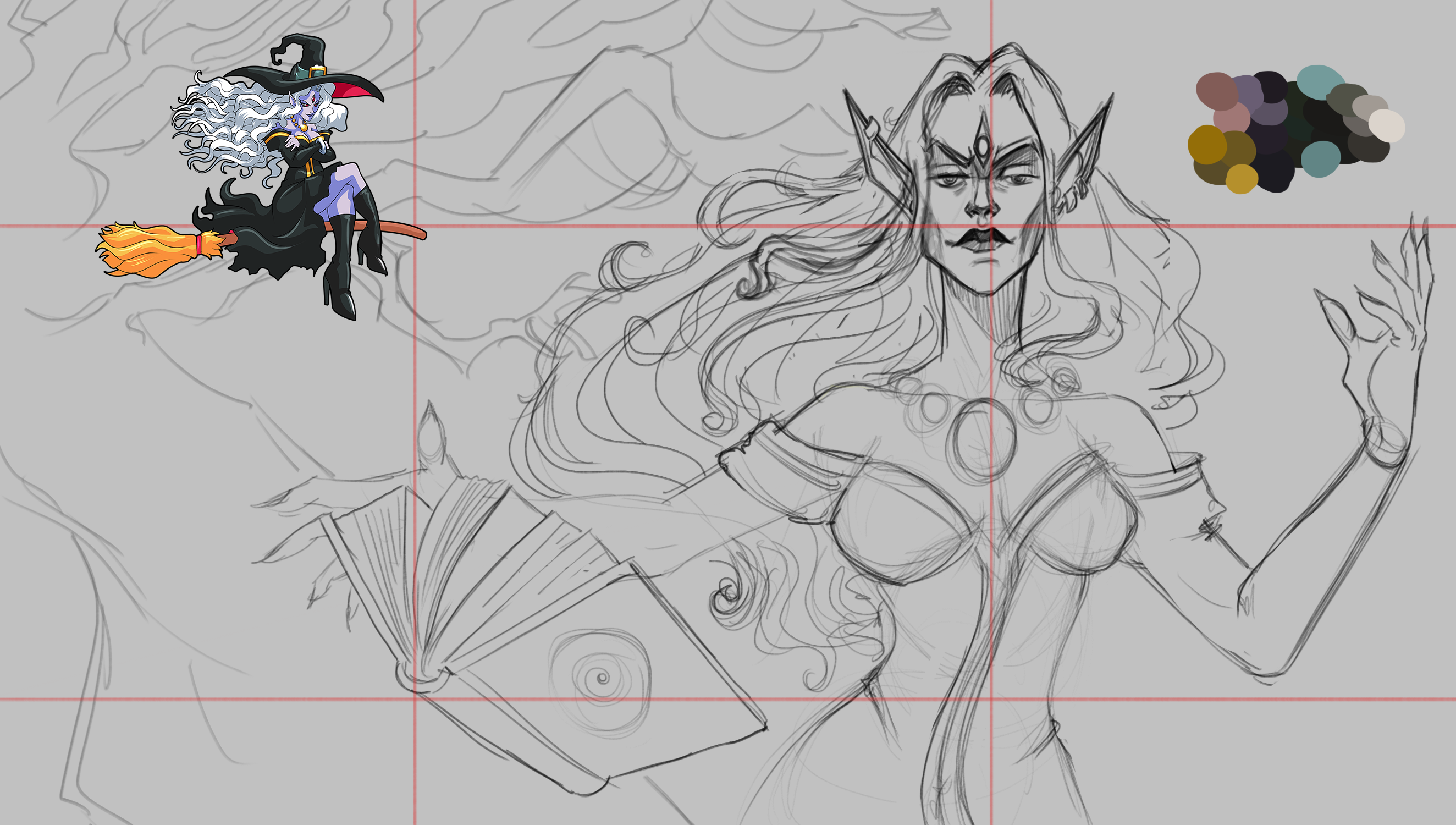 What are these red lines? I seem to hear you say :D I drew these lines to see where the head of the character I wanted to focus on in the composition I drew.
The original drawing that I referenced while drawing the character was always in front of my eyes. Sometimes I was closing the layer where the original drawing was, but usually it was on the side. Thus, it is easier not to miss anything while drawing the details of the character.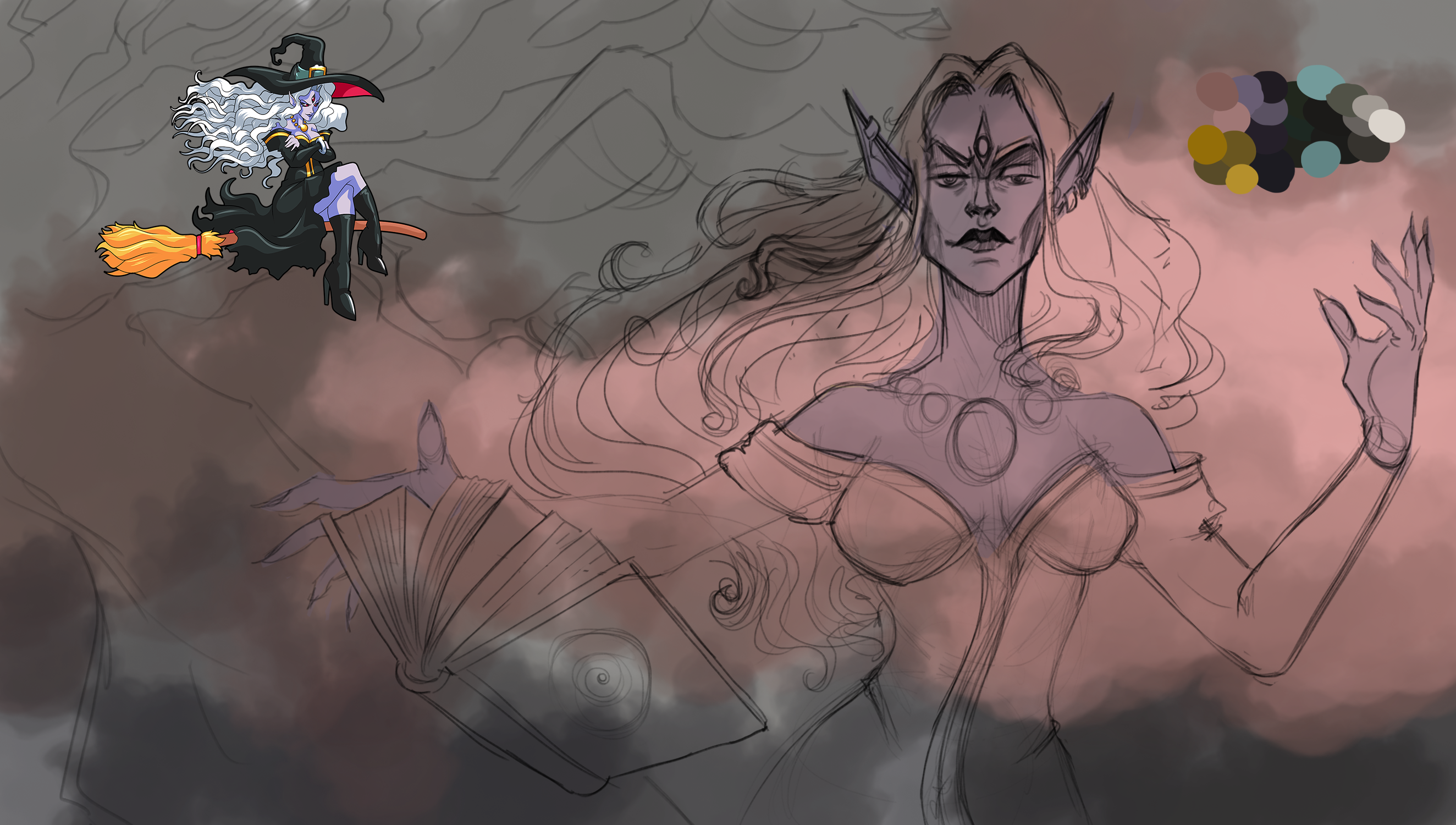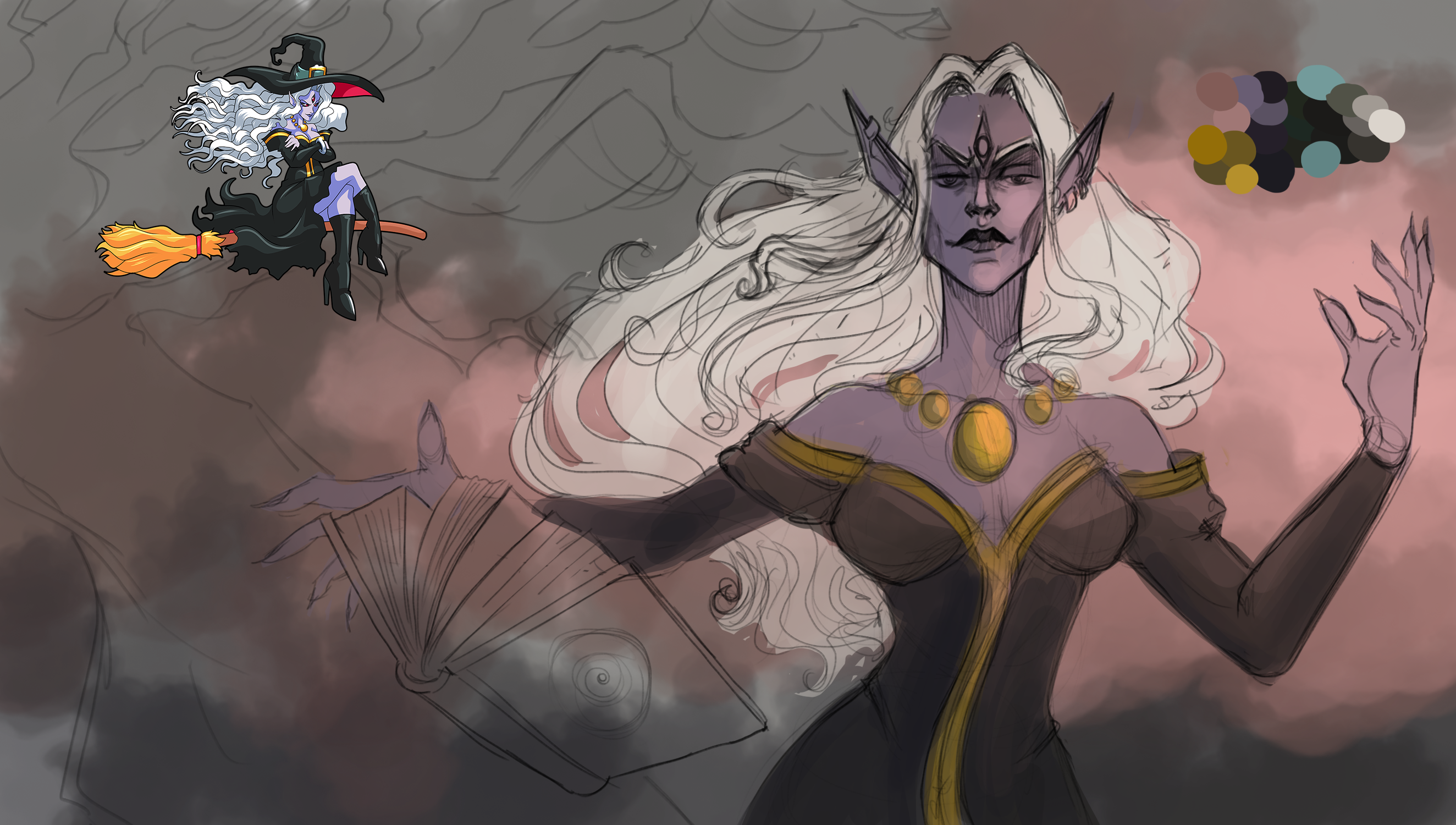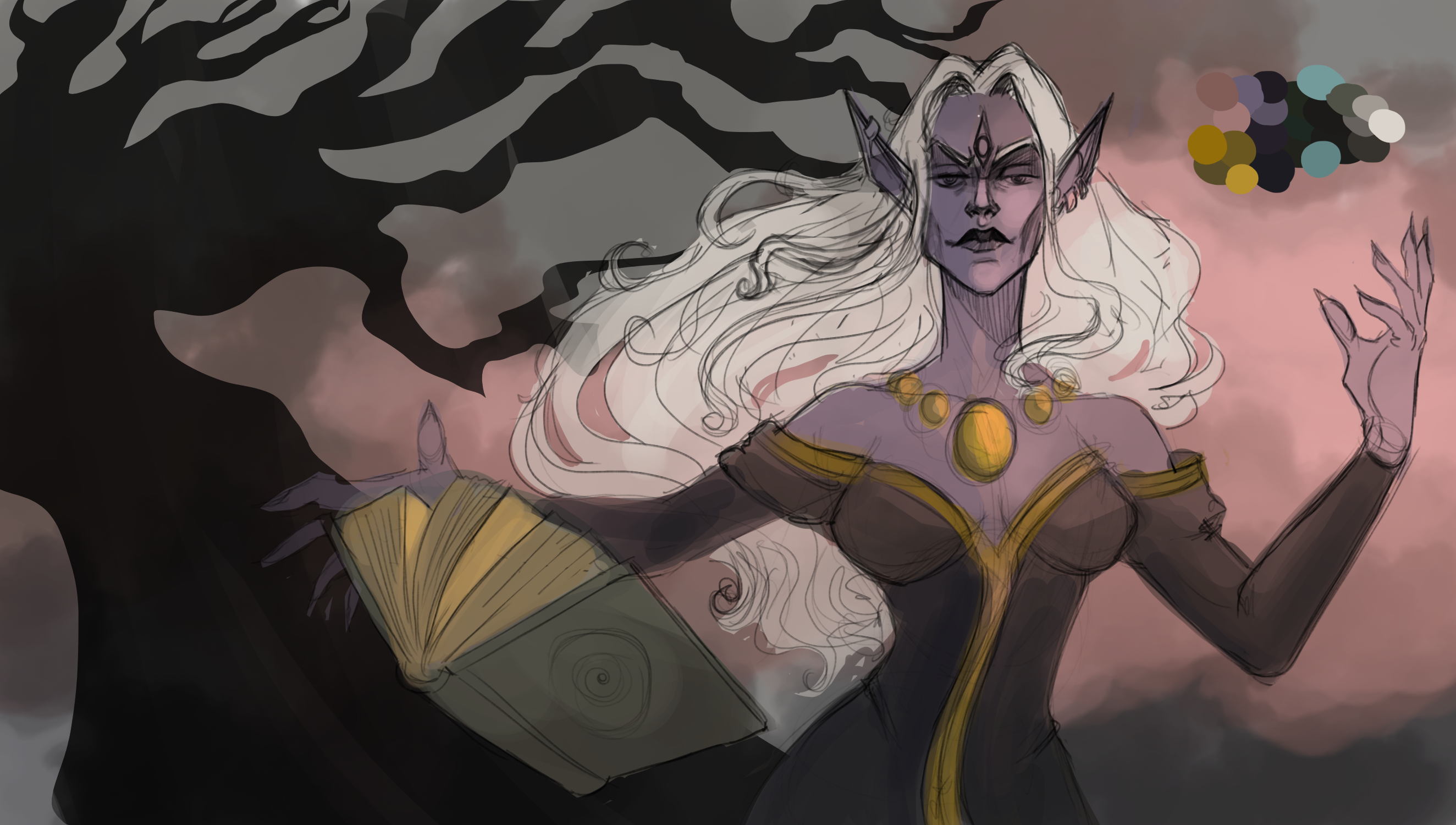 At this stage, I decided to replace the undefined sketch on the book with the icon of the game.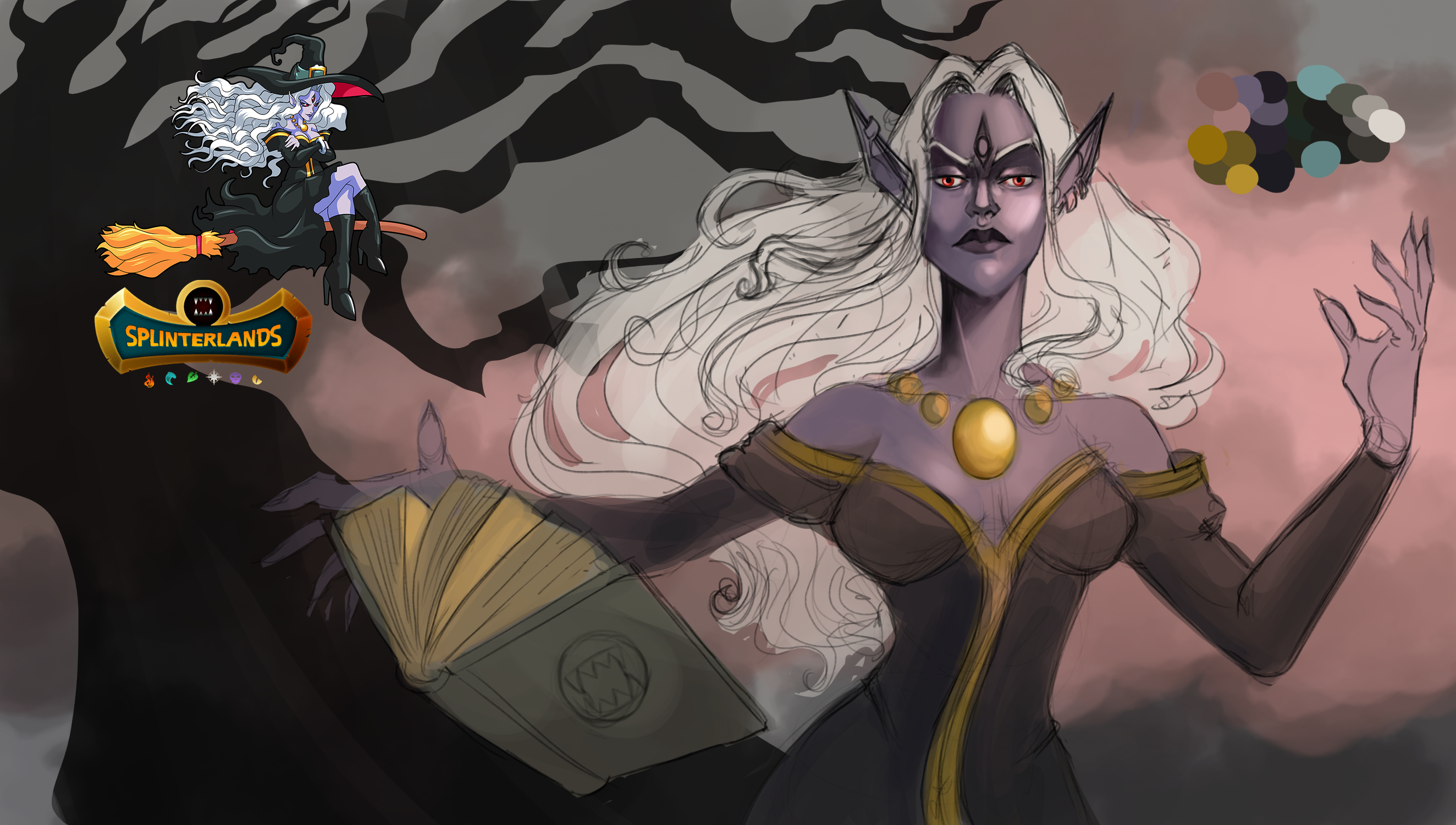 My color plate that I made for myself is always on the side so that my job will be easier when I choose a color.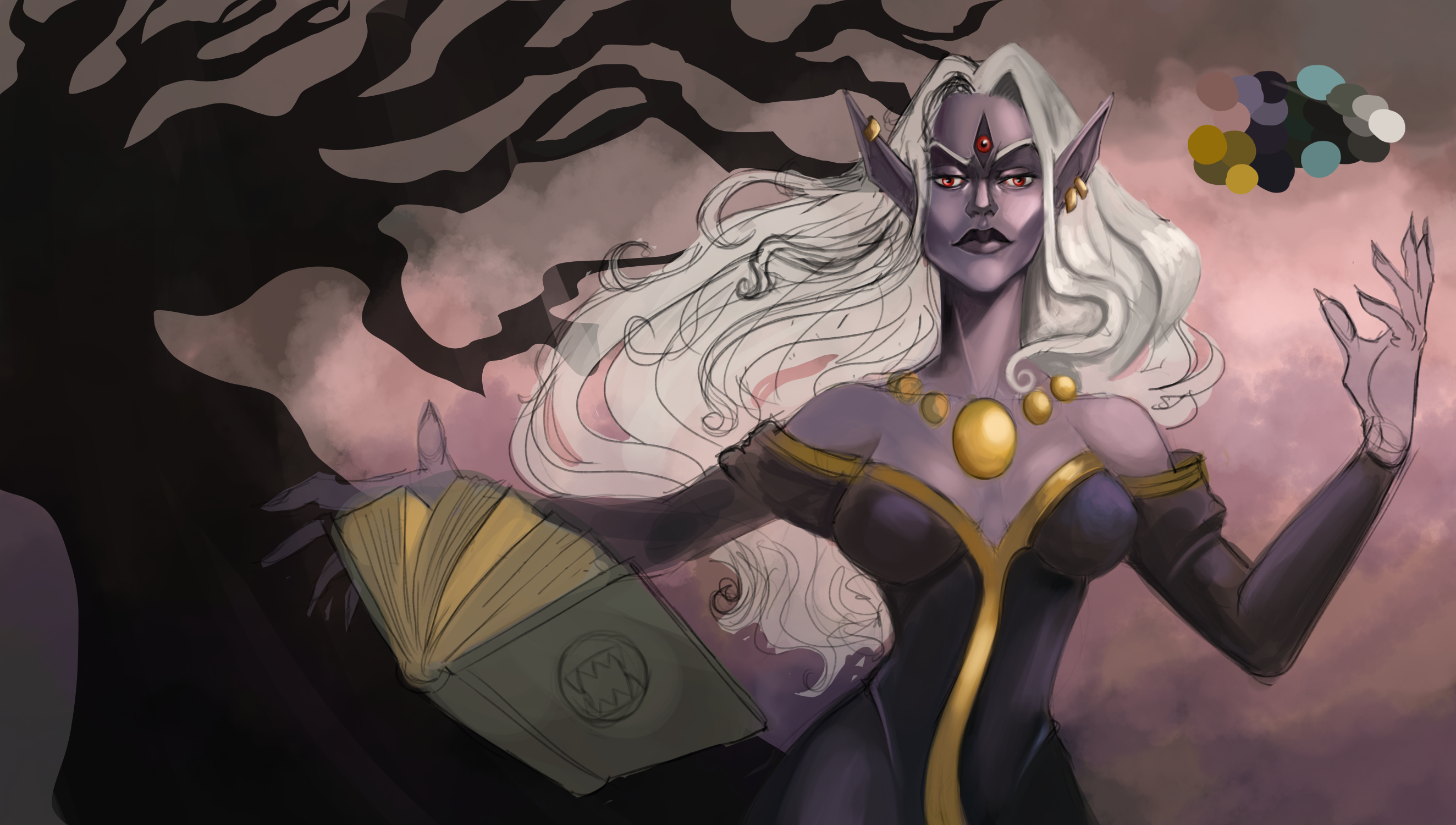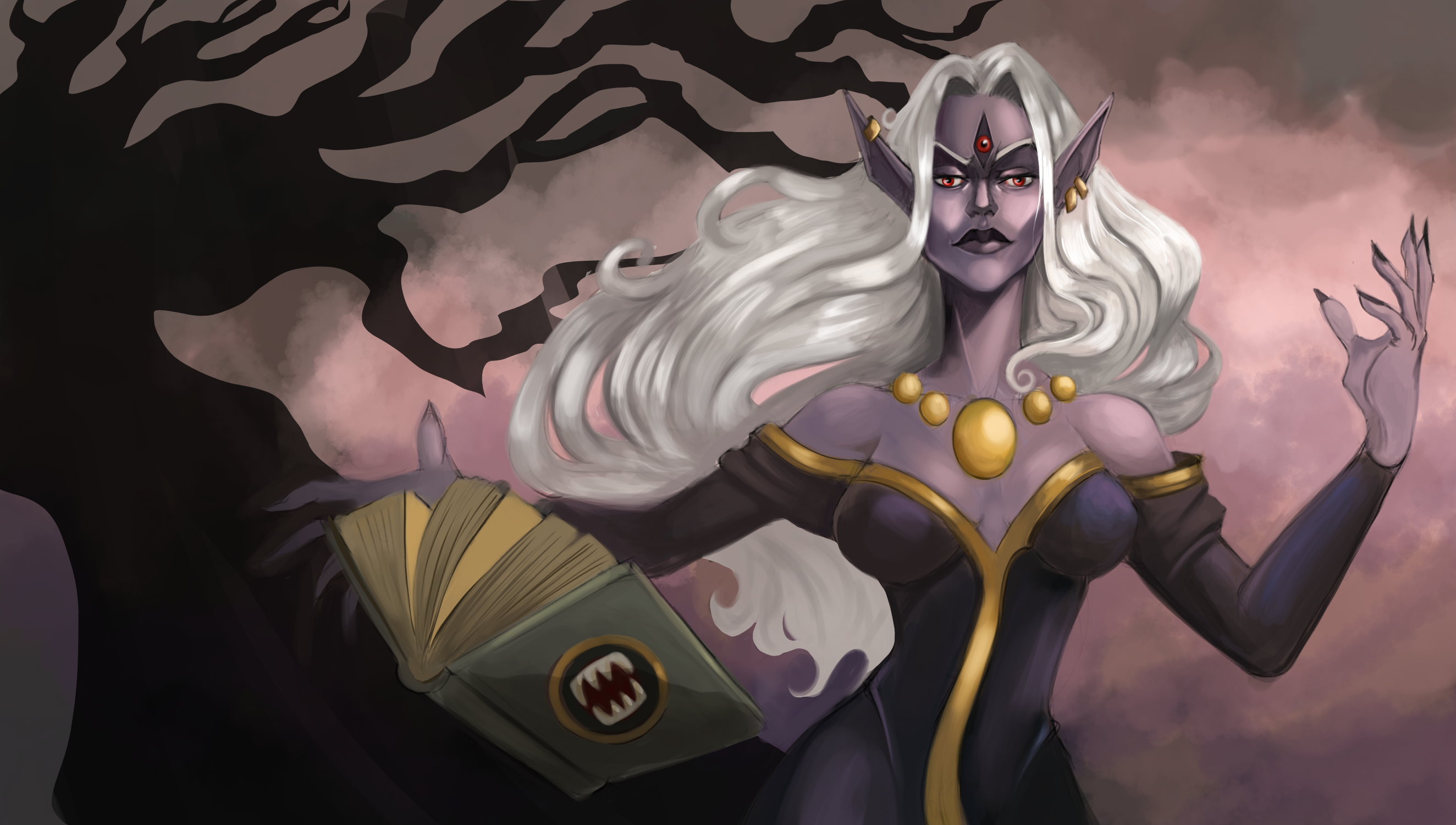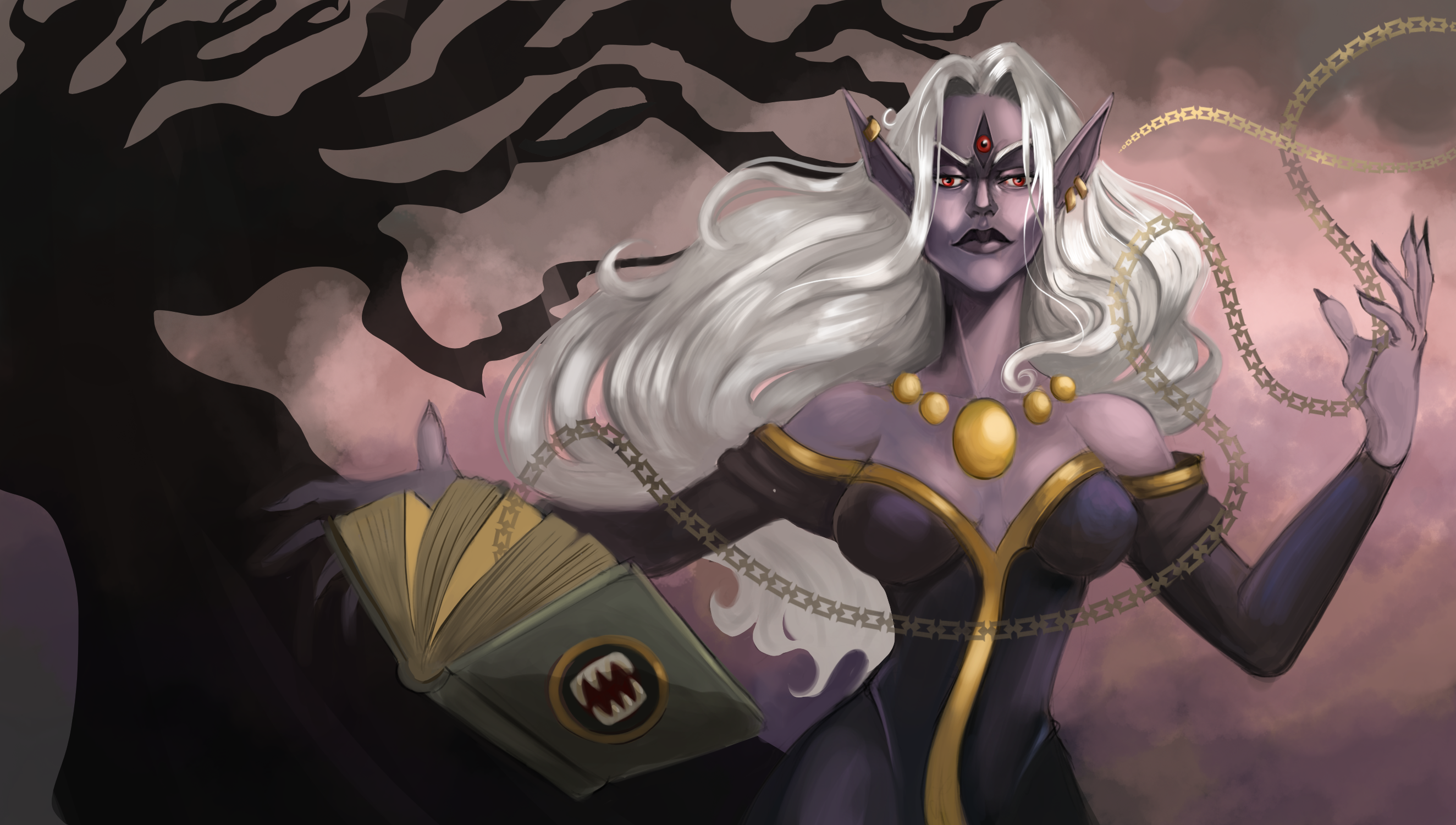 I wanted a chain to come out of the book as a bit of magic. This chain is a brush but I had to paint it extra. I didn't feel comfortable with the way I first drew it and I changed it again.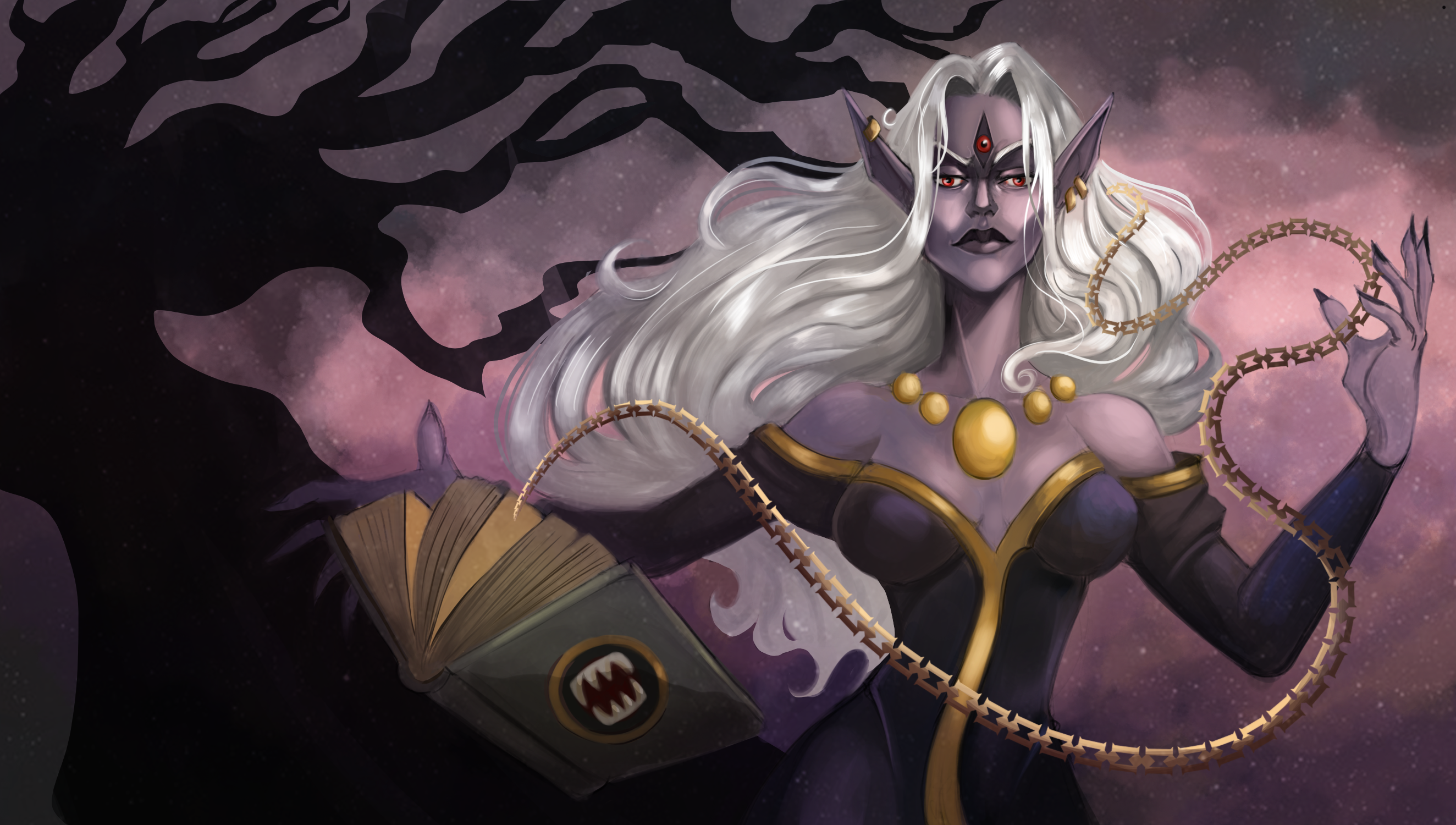 At this stage I added extra texture for the background of the picture. I searched for space texture directly from Google and chose two of the ones that looked good to my eyes. When I added textures, I lowered their visibility so that the eyeball I drew in the background can still be seen. Space Texture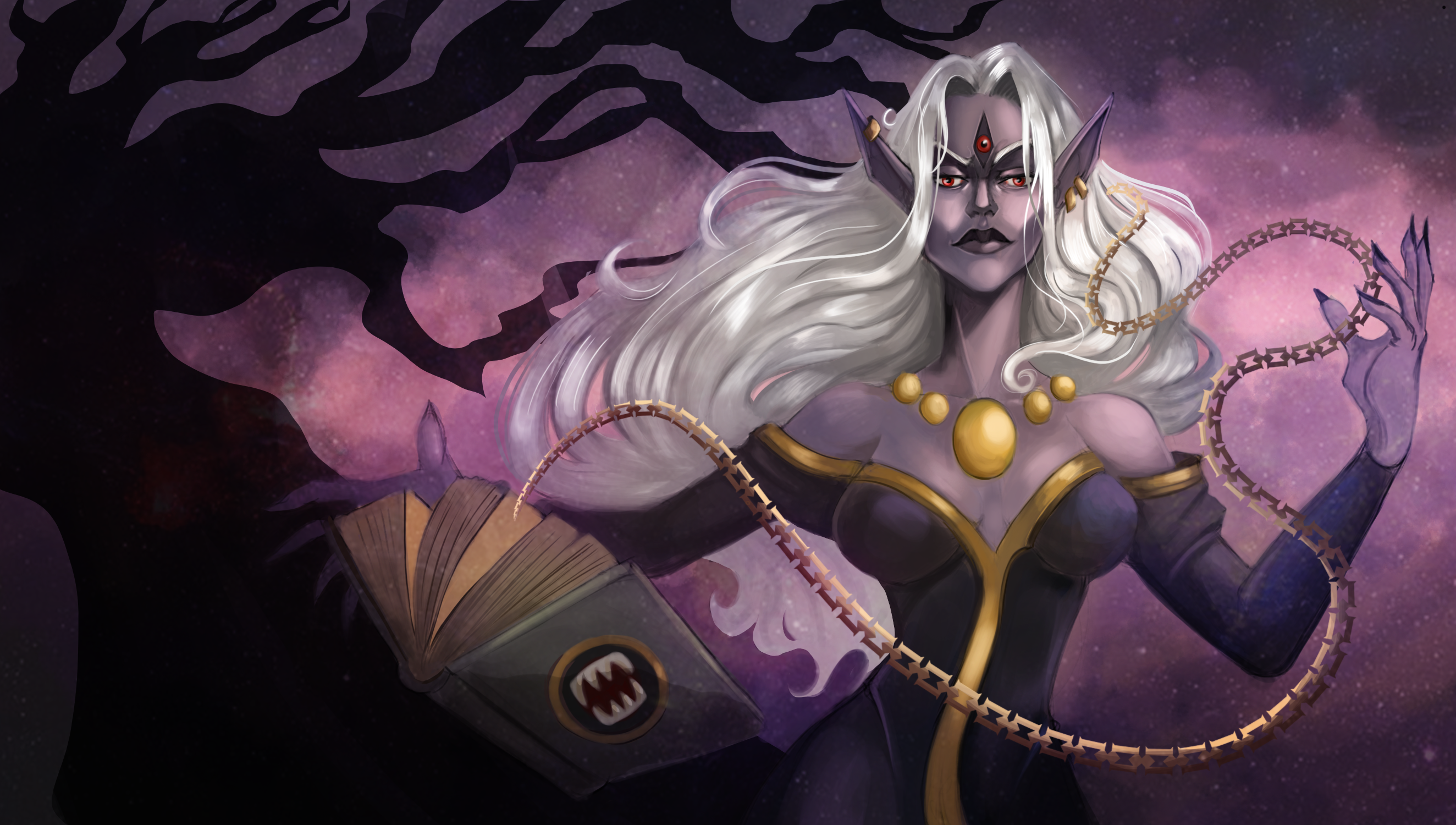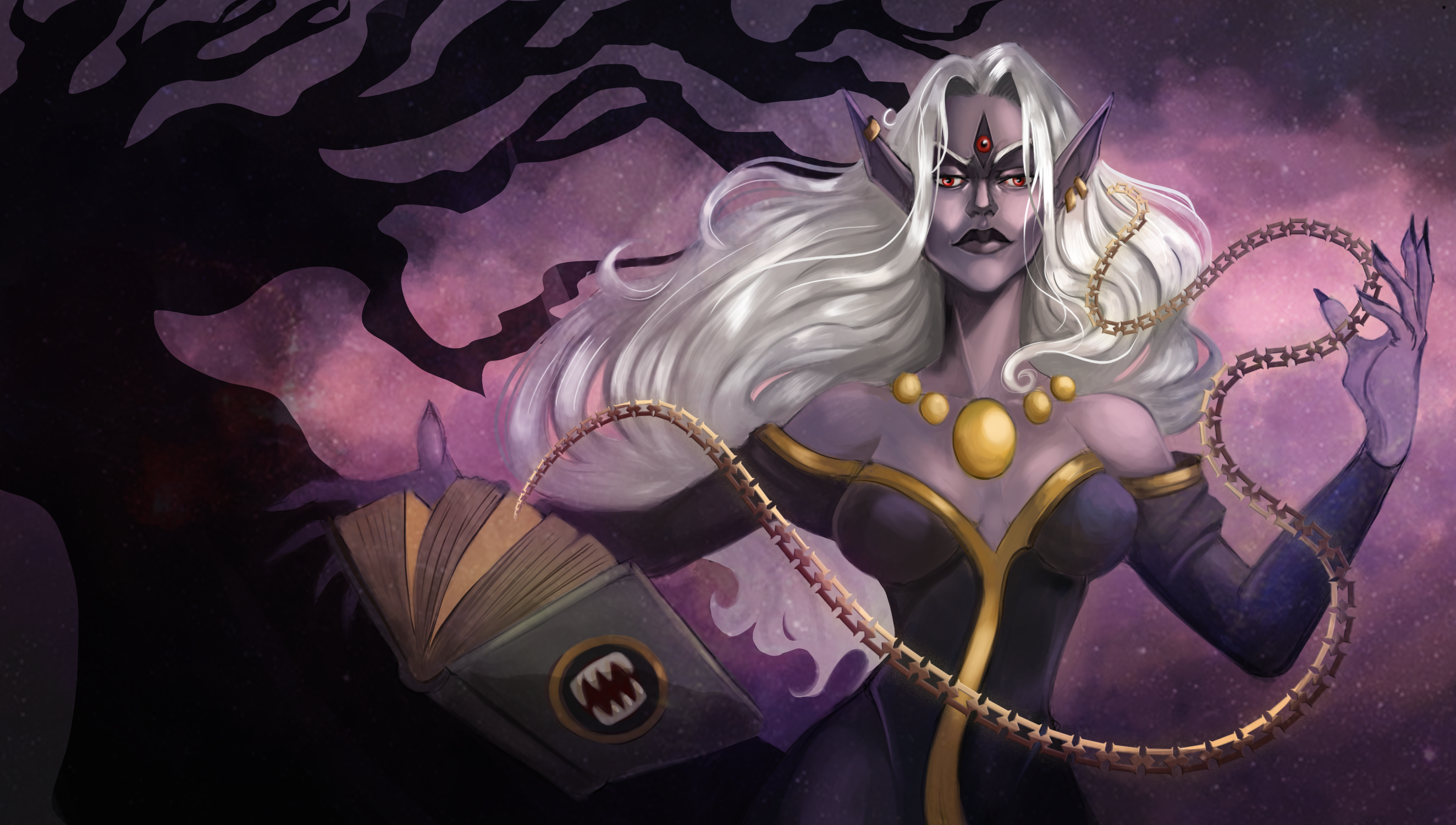 I said that my purpose in this drawing was to draw attention to the character's face. Therefore, the dark parts end towards the corners of the picture and also towards the part of the picture that I want to show in the chain I added.
I drew the drawing again using photoshop. It's been the most difficult drawing I've ever had, and I think it's the best drawing I've ever done. However, there are still some parts that I don't like. I hope I can improve more in the next drawing. Participating in the drawing competition is a very good motivation to draw regularly.

Instagram
Artstation
Twitch

Thank You
---
---