Splinterlands Art Contest Week 200 - Lorna Shine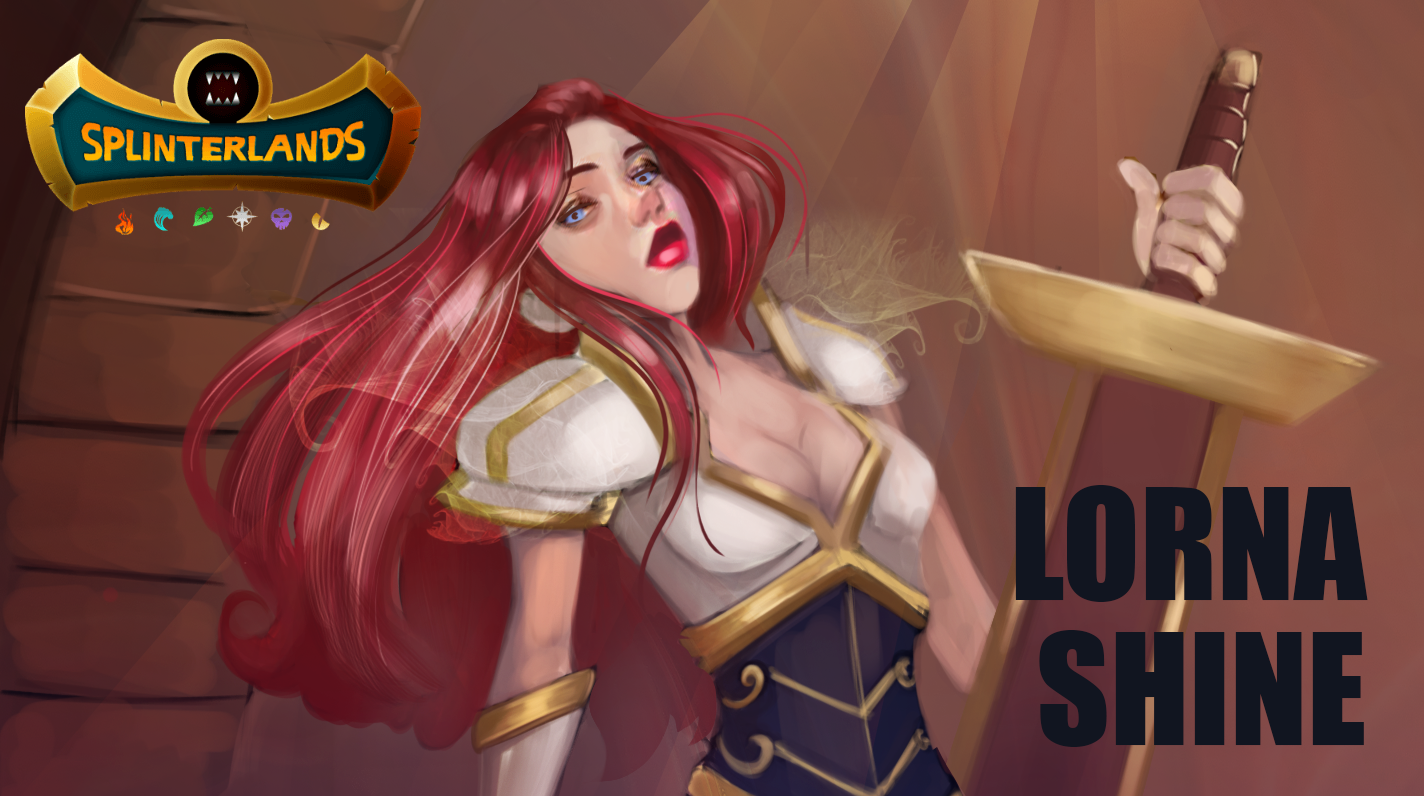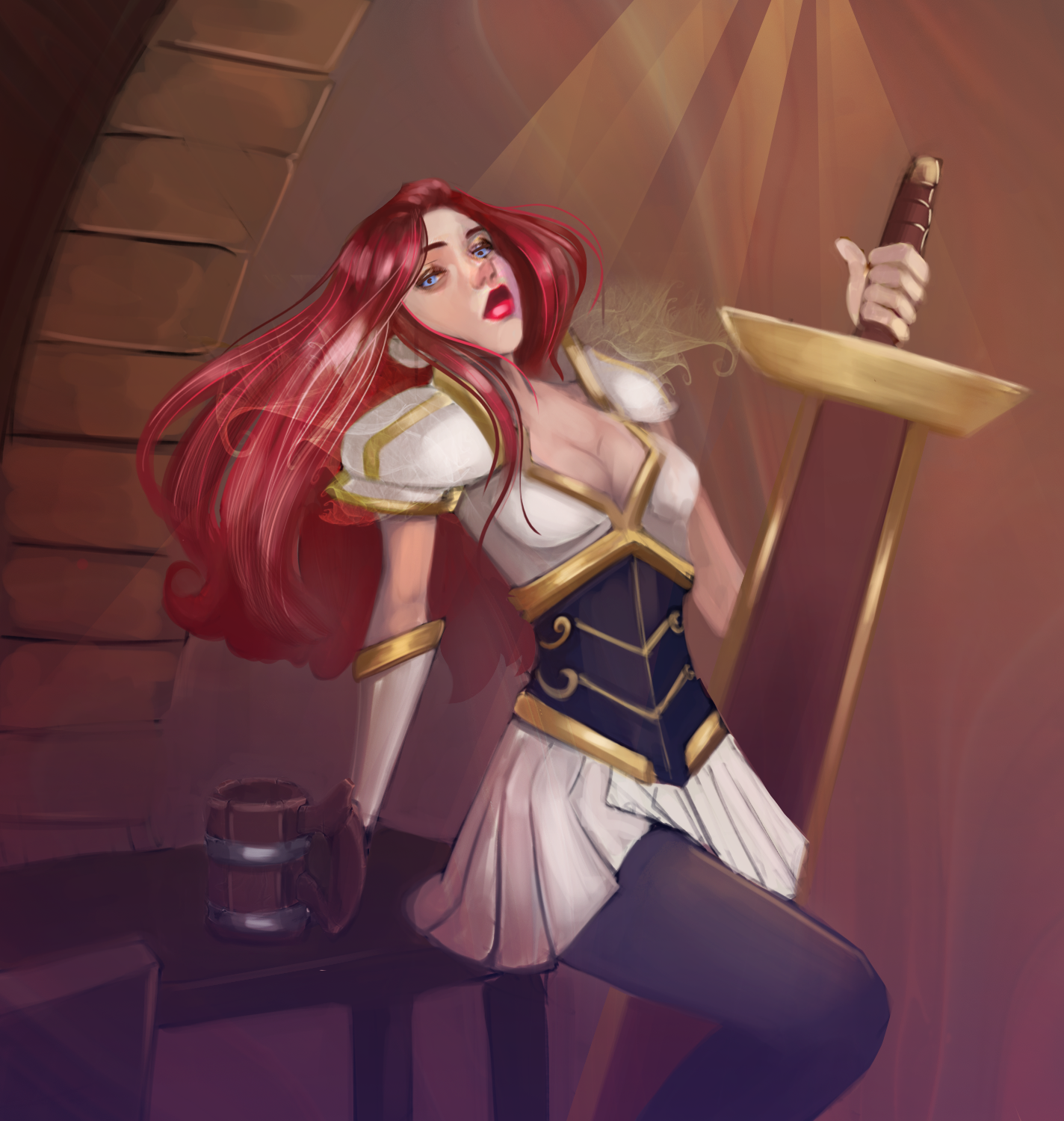 Hello my big family again!
They say every artist has a point where they goes crazy. I think I'm crazy now. I did this to enter the competition that @splinterlands every week. I have to accept. I participate in the competition to push my own limits and do my best. However, sometimes I feel that if a monkey draws, it will draw better than me.
Lorna is a beautiful character to draw, I imagined her in a bar. Since the bar environment was hot, I did not wear the clothes inside the extra armor.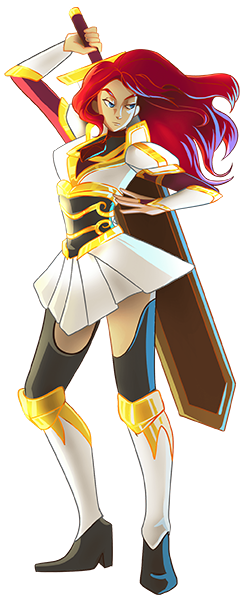 The drawing above is the original version of Lorna in the game.
WORK IN PORGRESS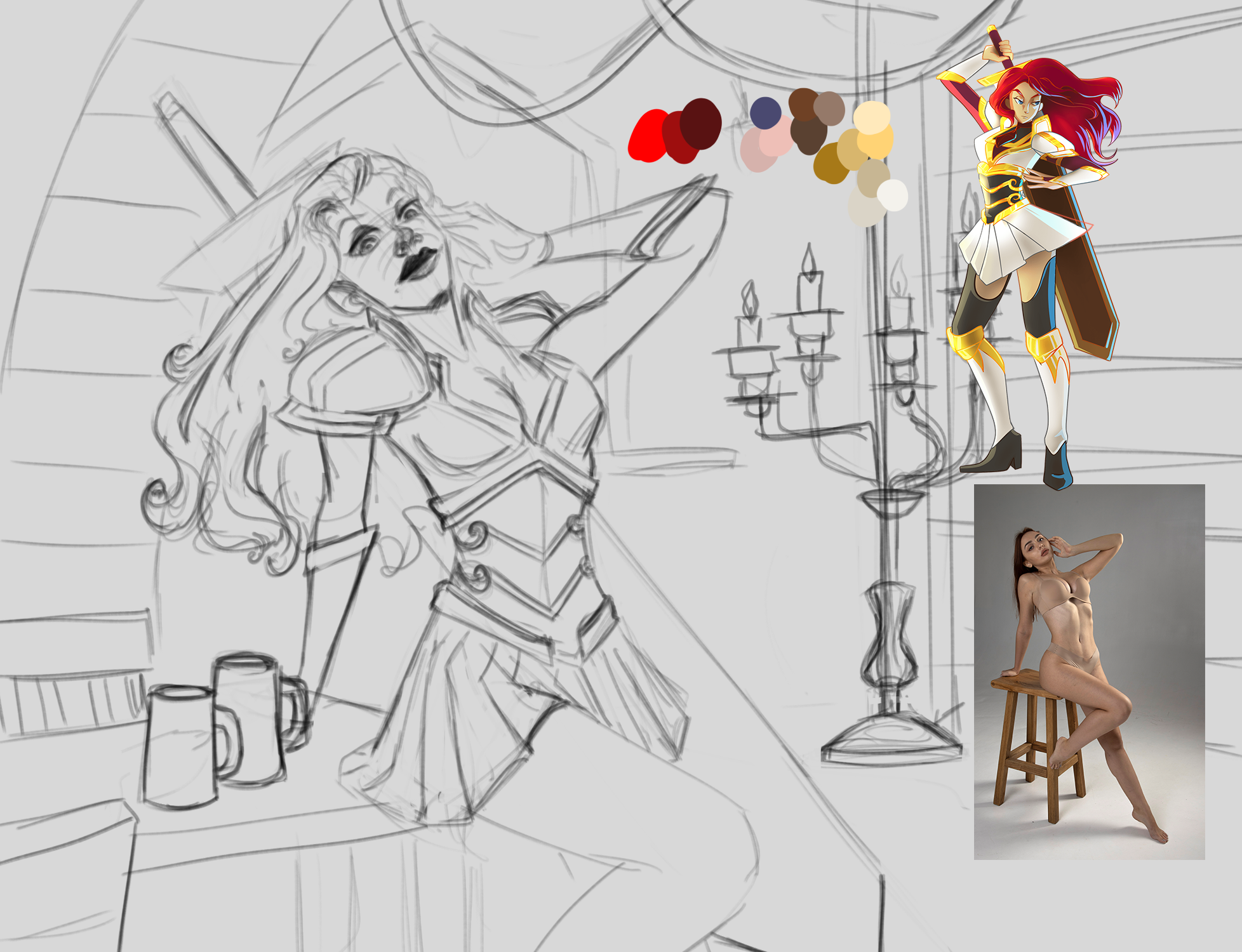 You can see that I used a photo reference for the pose of the character. The photo inside the image is my reference. But my final state of course has changed.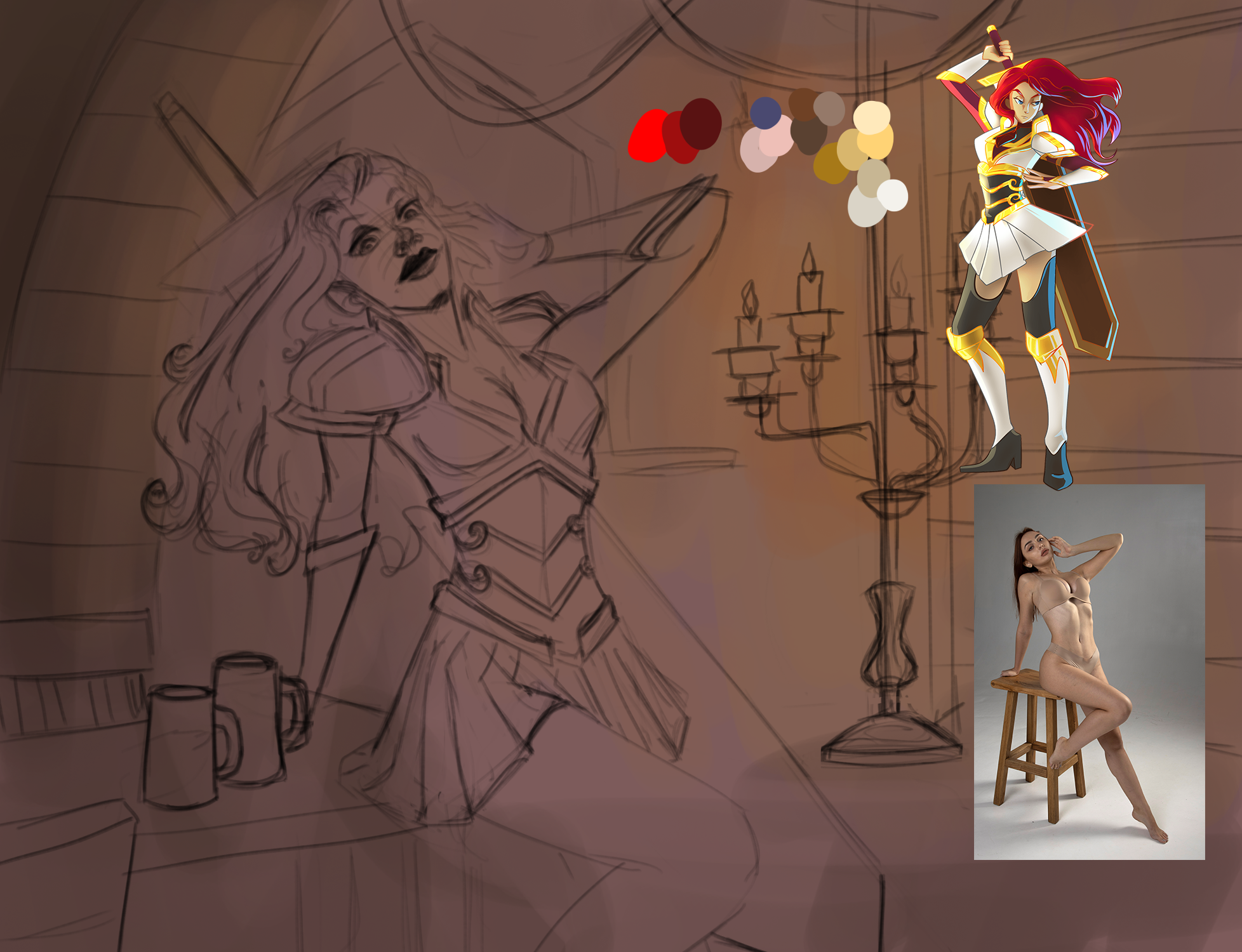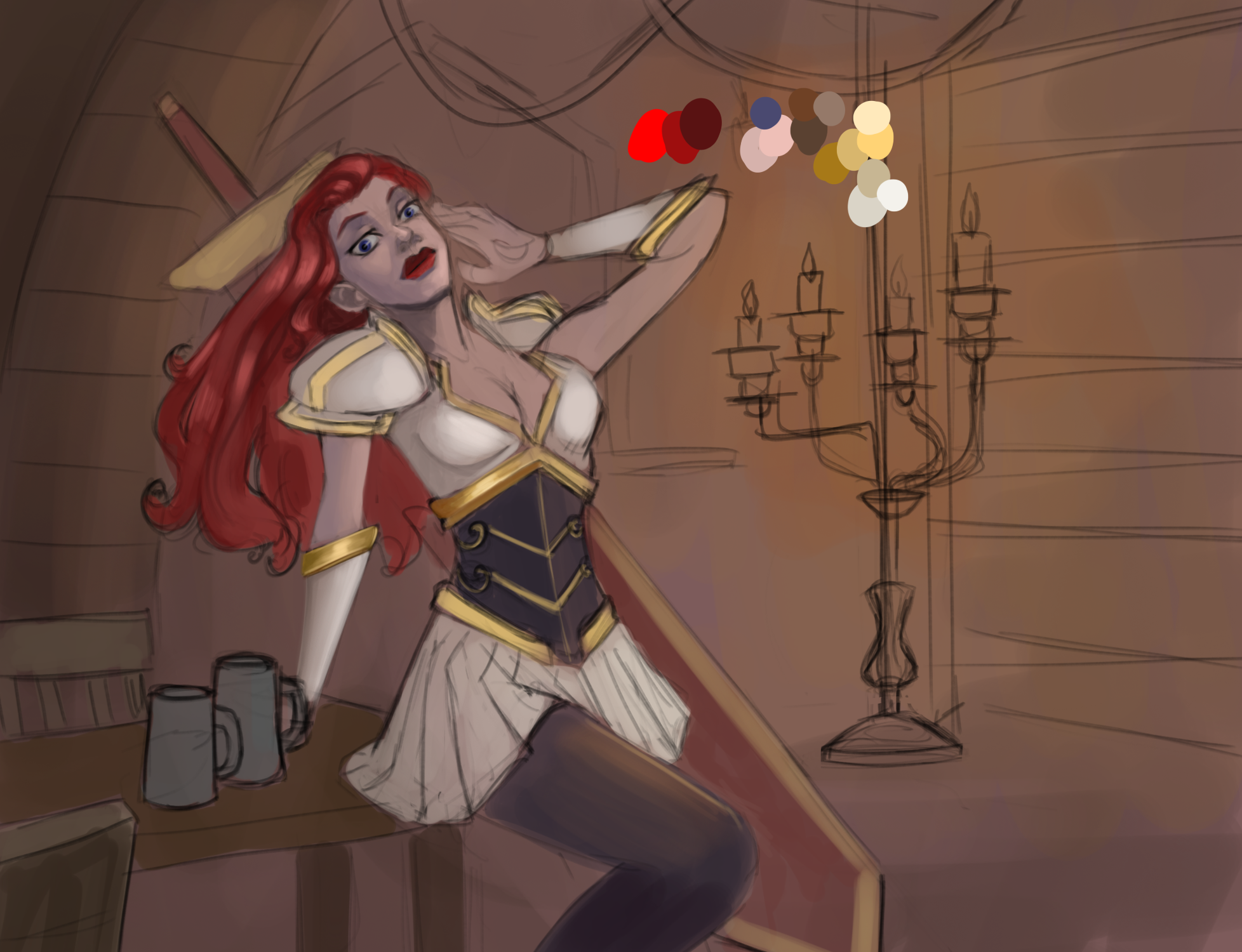 When I started to color the face in the sketch I drew, my mistakes were slapped in the face. I literally decided that I needed to redraw the face.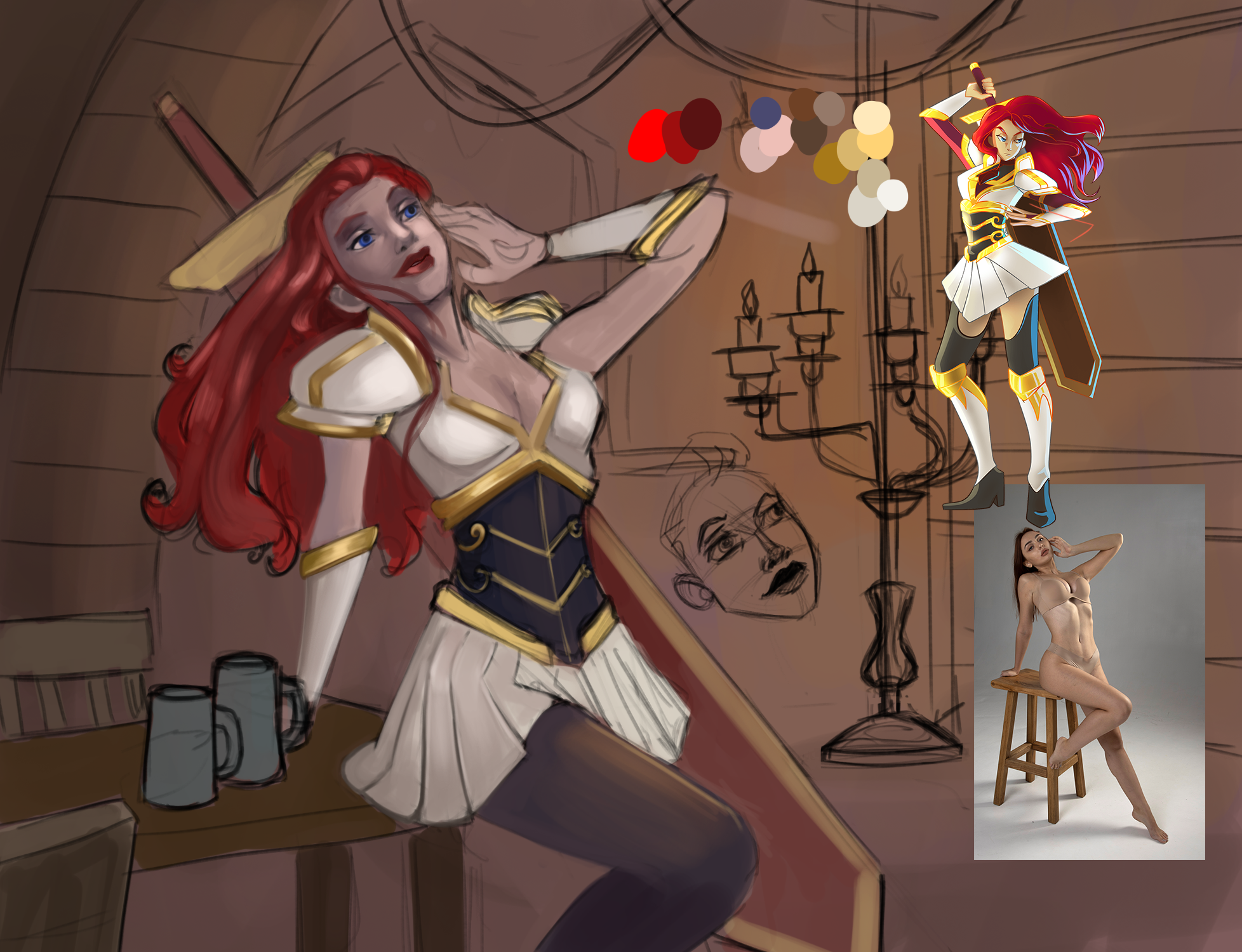 I redrawn the face and again I hated that face.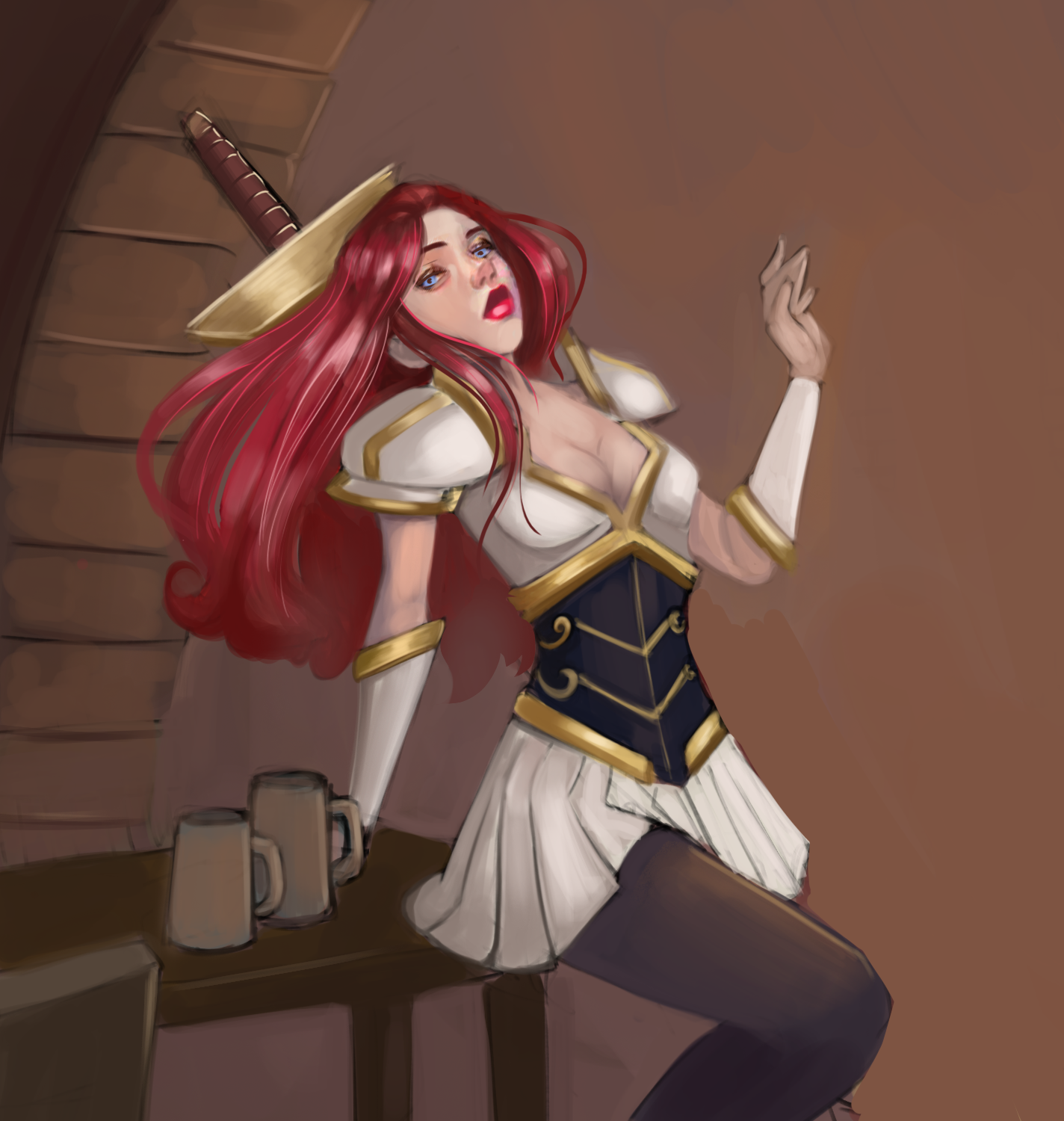 After failing, I took a break from drawing. Sometimes, after a long hiatus, I can draw more sanely. But this time it was not! I spent a lot of time and hours drawing this final face! The face was not bad after hours spent but I erased the arm while drawing the face! And I had to spend extra hours redrawing the arm. The pose of the arm has changed many times.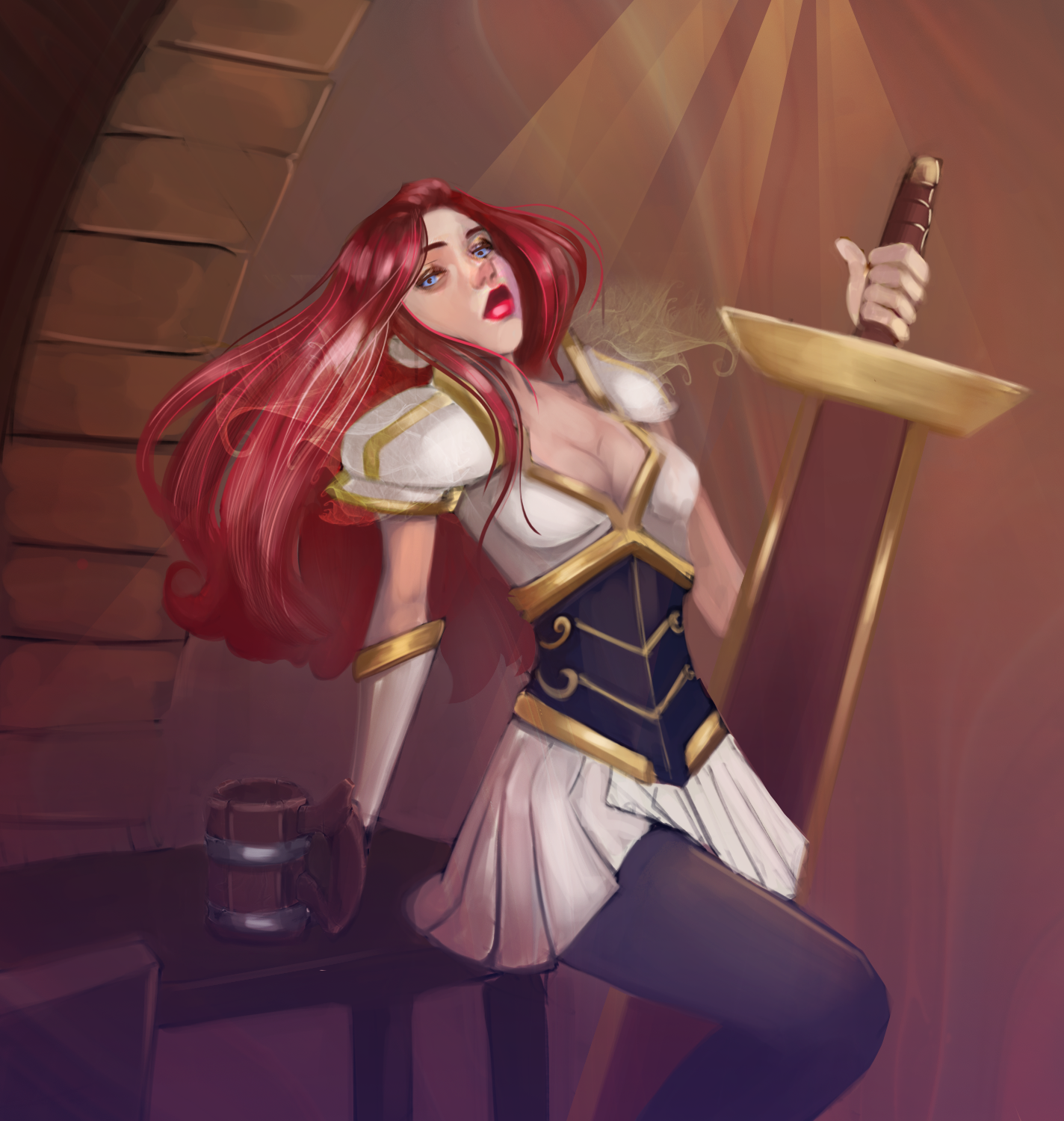 Normally it should have done a better job after trying so hard but I really couldn't do it and I feel bad. I used photoshop.
Instagram
Artstation
Twitch

Thank You
---
---