Splinterlands Art Contest Week 200 - Mimosa Nightshade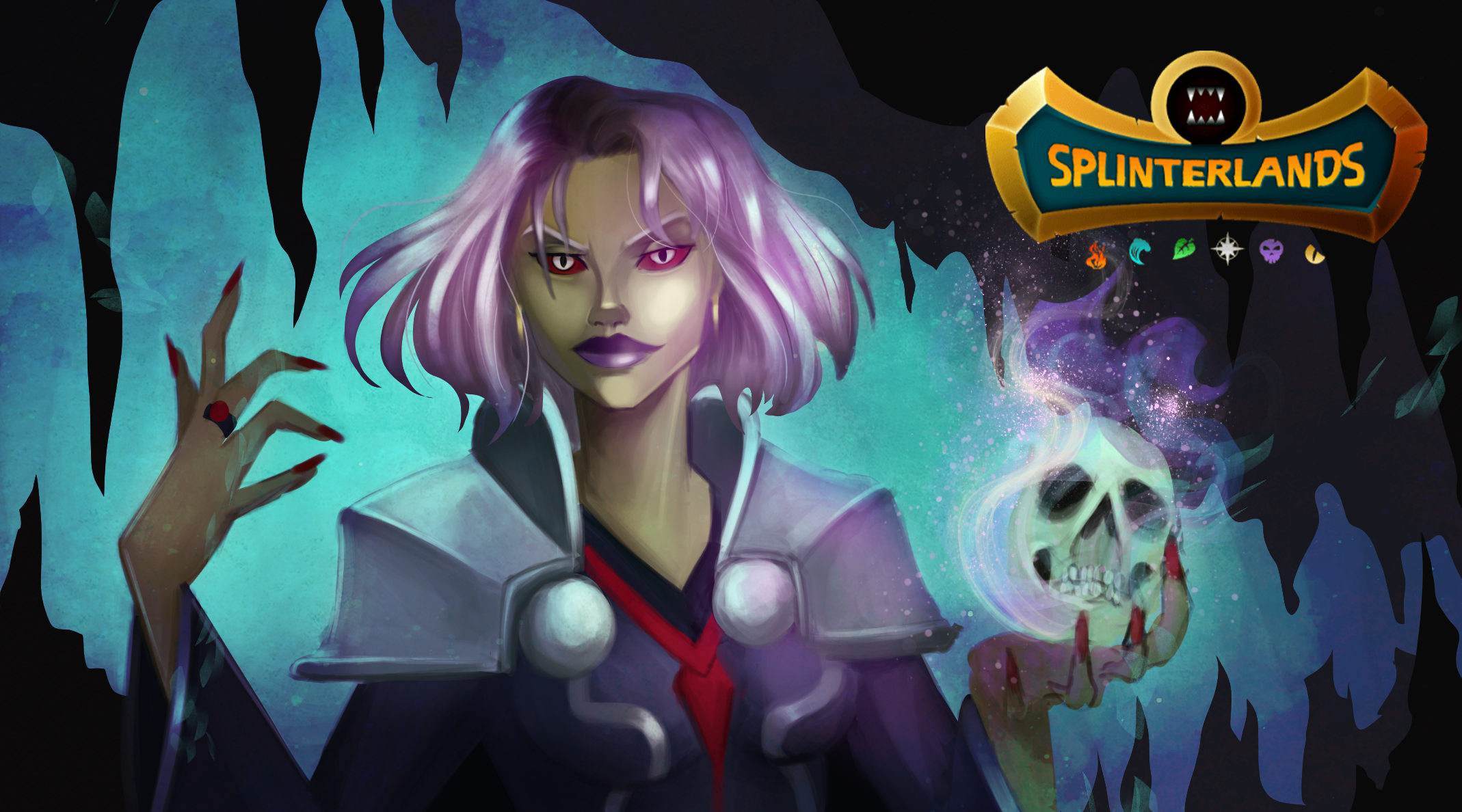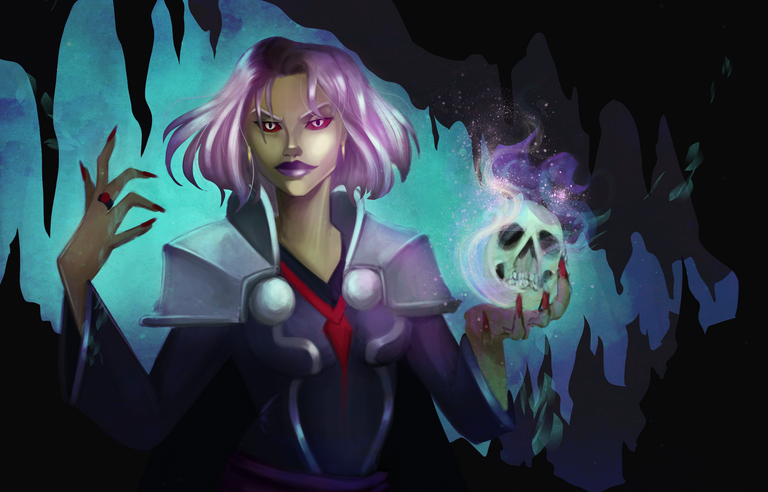 Hello my family
I'm moving house from this week and I'll be busy all the time so I might not be around for a while. I'll be back with my new jobs when I move. Oh really, thank you @splinterlands for organizing such competitions. I definitely think that I improve more every time I draw for a competition. Okay, I have to admit that I can't always develop as I want, but I will continue to do my best.
This week I tried to draw Mimosa. However, I wasn't exactly sure about her skin color. It looks like tan is yellow when drawn for the original design, but I'm still not entirely sure about that. However, despite this, I couldn't stop trying a skin color like this on her.
Since I usually draw D&D characters recently, I always think of a story for the character I drew for this competition. Maybe some time after Mimosa signed the dark lord's contract, she went on a mission for him. Maybe Mimosa is using the skull as a magic item after killing an enemy of the dark lord hiding in the caves! Do you think Mimosa could do such a thing?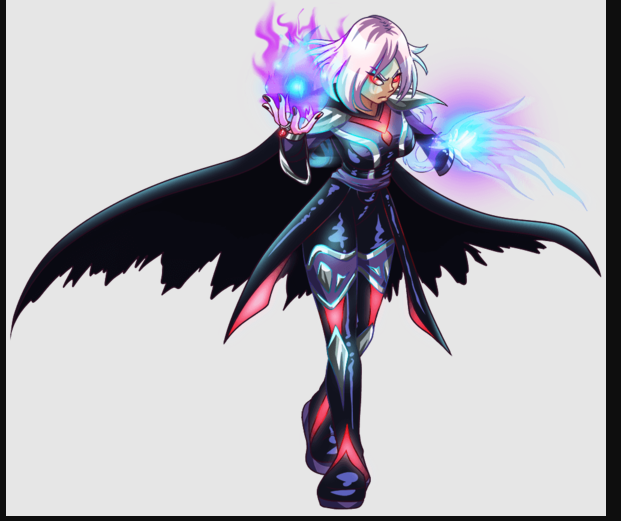 The drawing above is Mimosas original drawing for the game. I really liked her cape.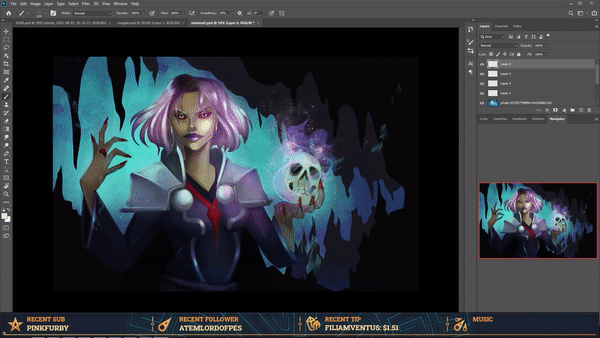 My friend
@pinkfurby
asked me what kind of brush I use for the light on the skull. I actually saved this gif for him. As you can see in Gifted, I used Photoshop to draw this drawing.
WORK IN PORGRESS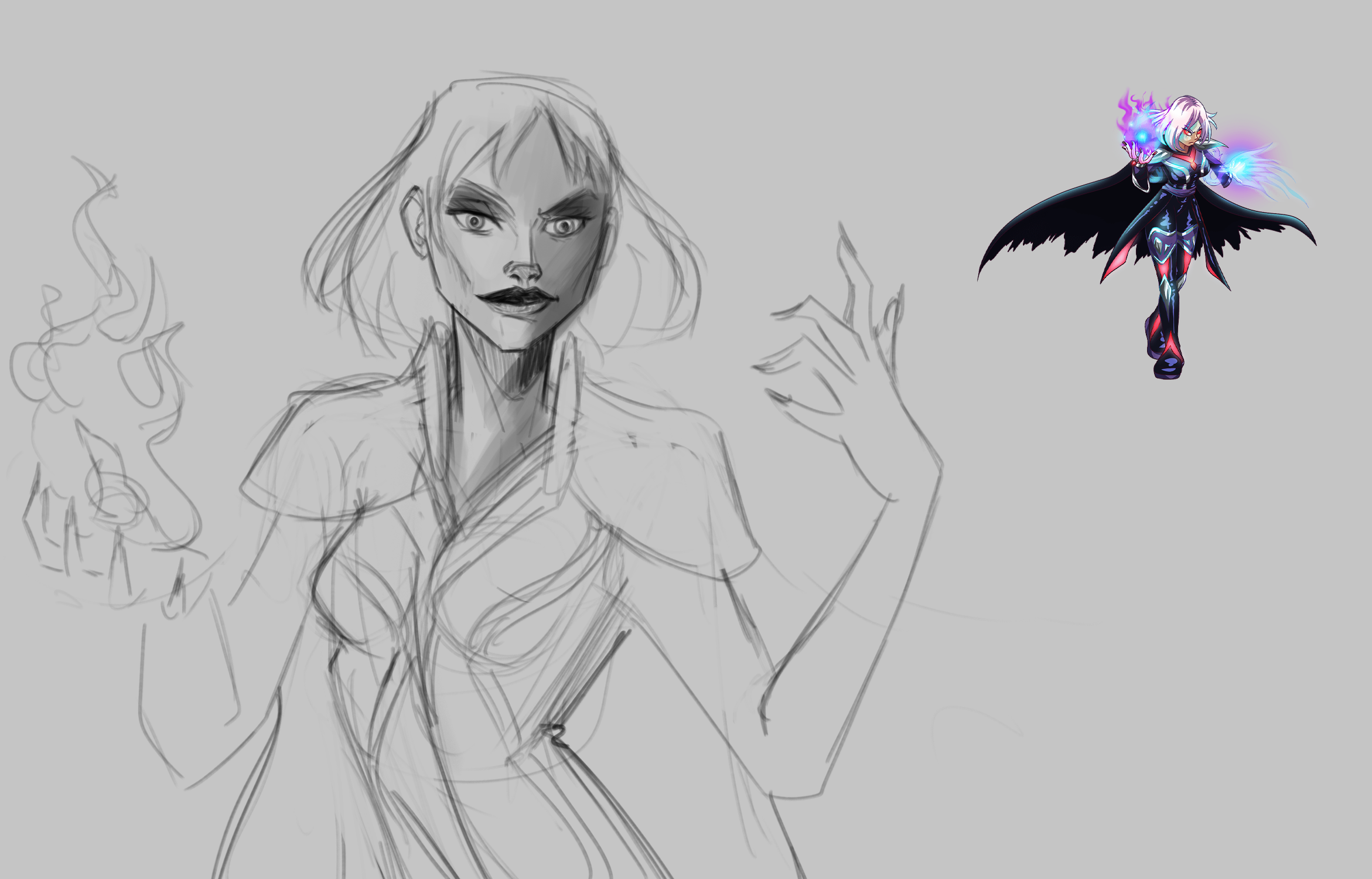 I have a really hard time drawing hands, but to overcome this, I draw hands in the foreground at every opportunity.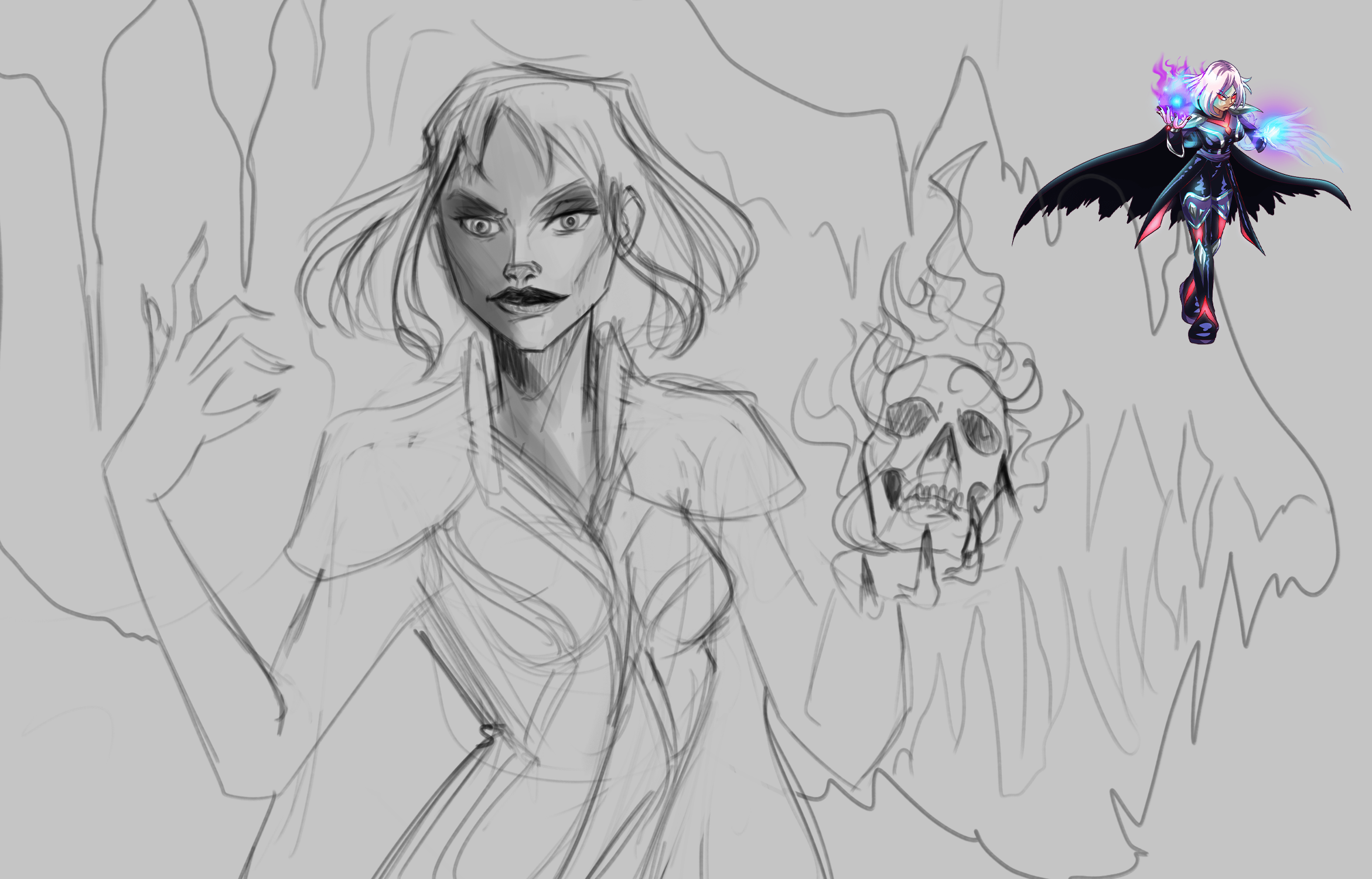 While I'm at the sketching stage, I try to draw every element that I will draw simply so that I can progress more easily when I switch to coloring.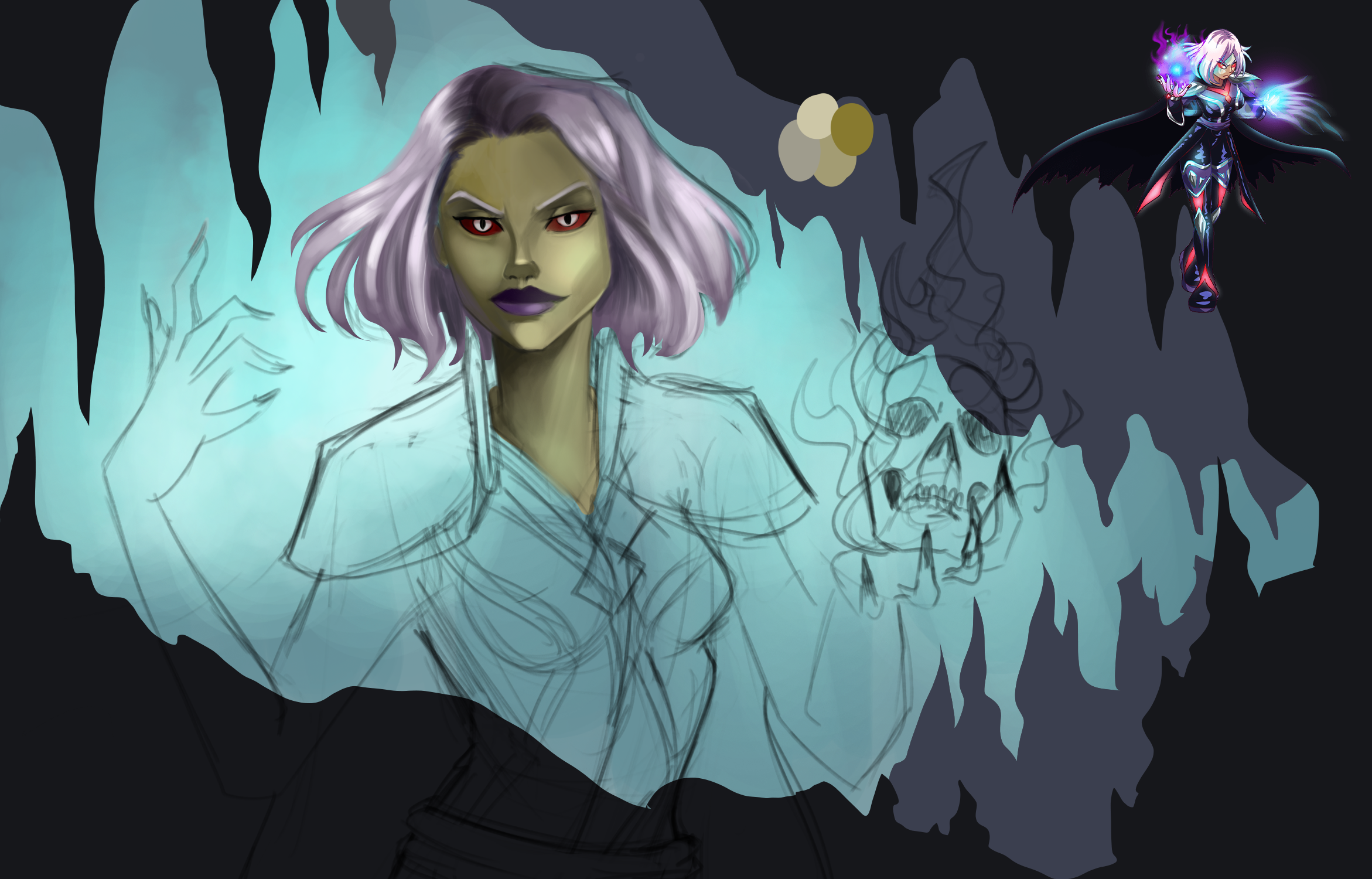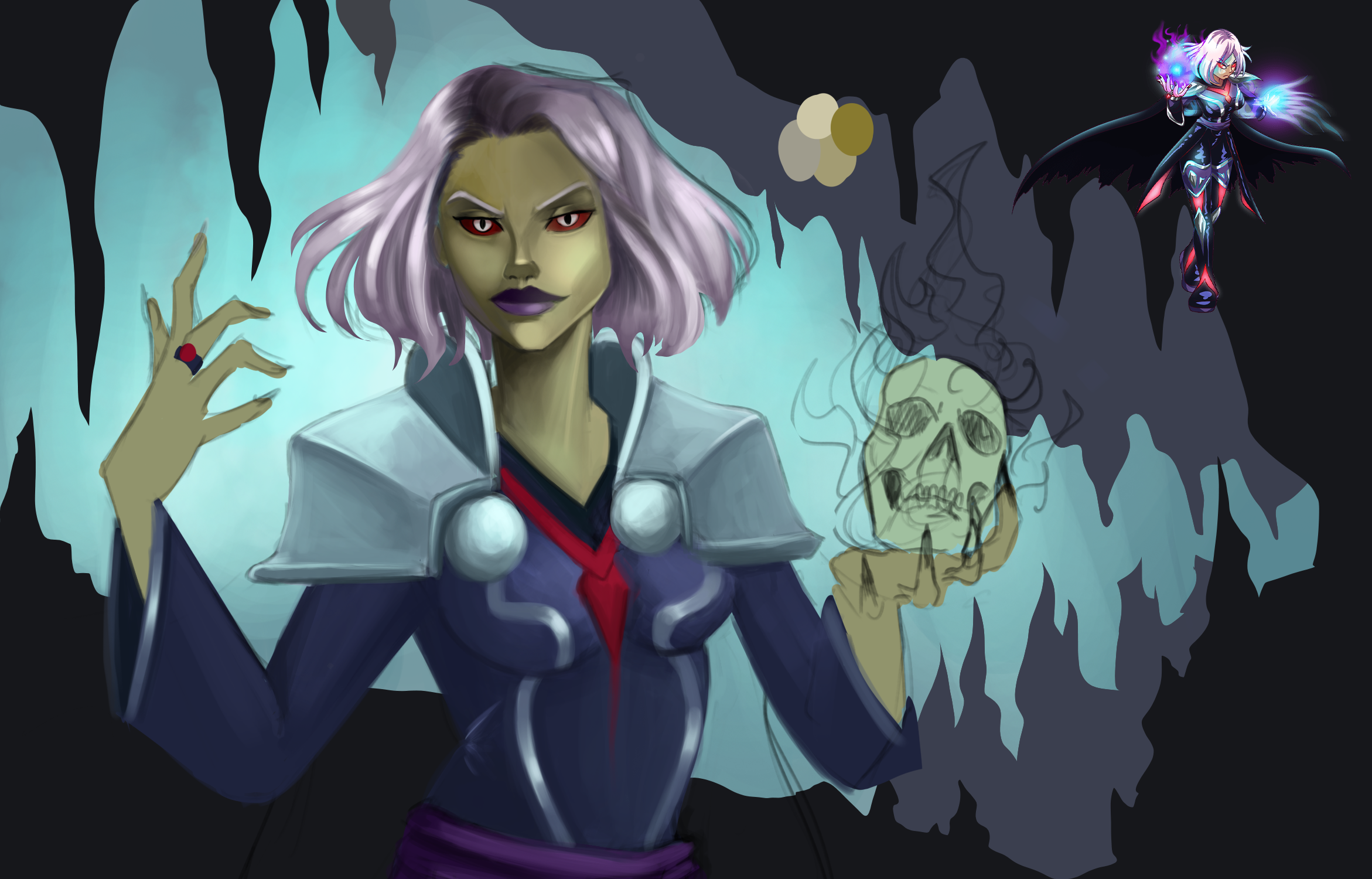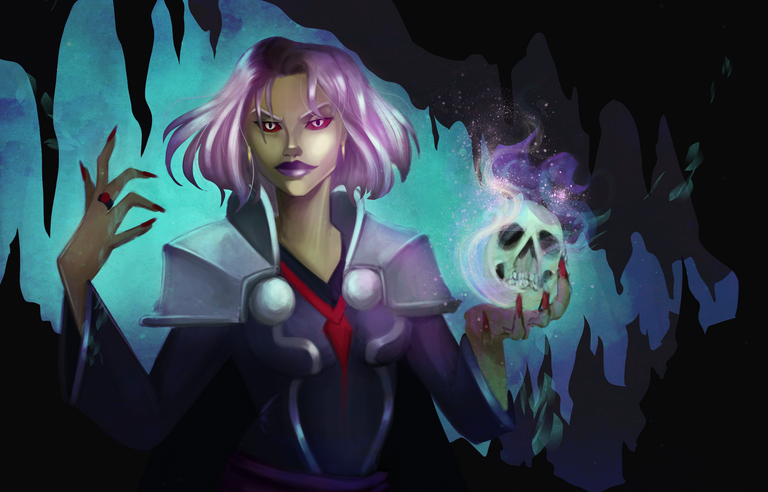 Instagram
Artstation
Twitch

Thank You
---
---