Splinterlands Art Contest Week 208 - Vampire the Madness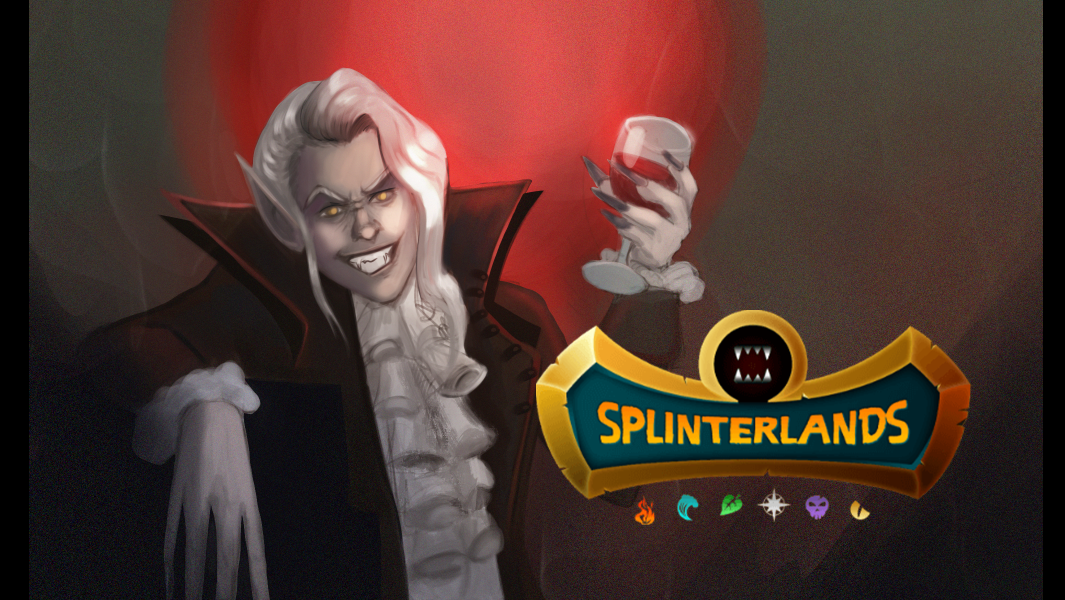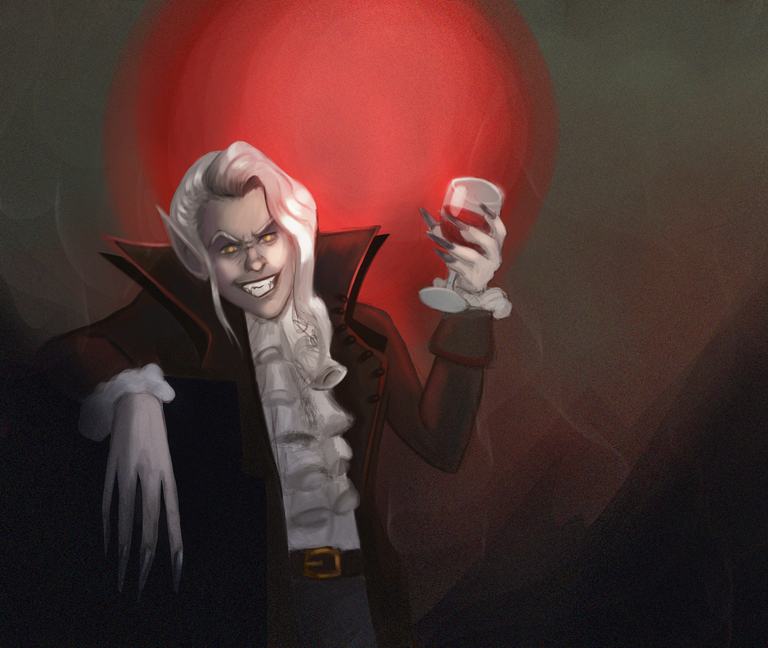 Hello!
This is my first time drawing original characters for this competition.
I also thought of a little story for him. His name is William. Before he became a vampire, he was a wood elf. However, Mimosa turned him into a vampire and trained him. Now Wiliam is in the fight for Mimosa!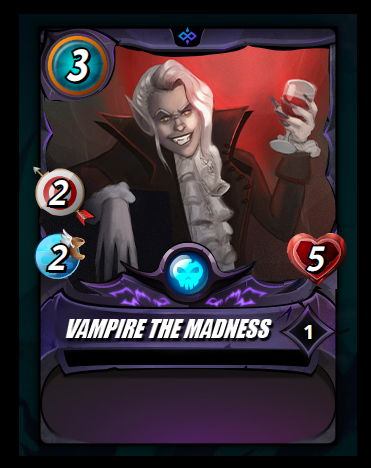 William doesn't remember anything about his old life. As Mimosa turned him into a vampire, he lost his sanity just like his memories. He's a ferocious killer. His smile is dangerous for his enemies! It uses its fangs not only for feeding but also for killing.
Look carefully at the glass in your hand. He doesn't drink wine. He likes to drink it in glasses after bottling the blood of his rivals. It has its own etiquette :D
WORK IN PORGRESS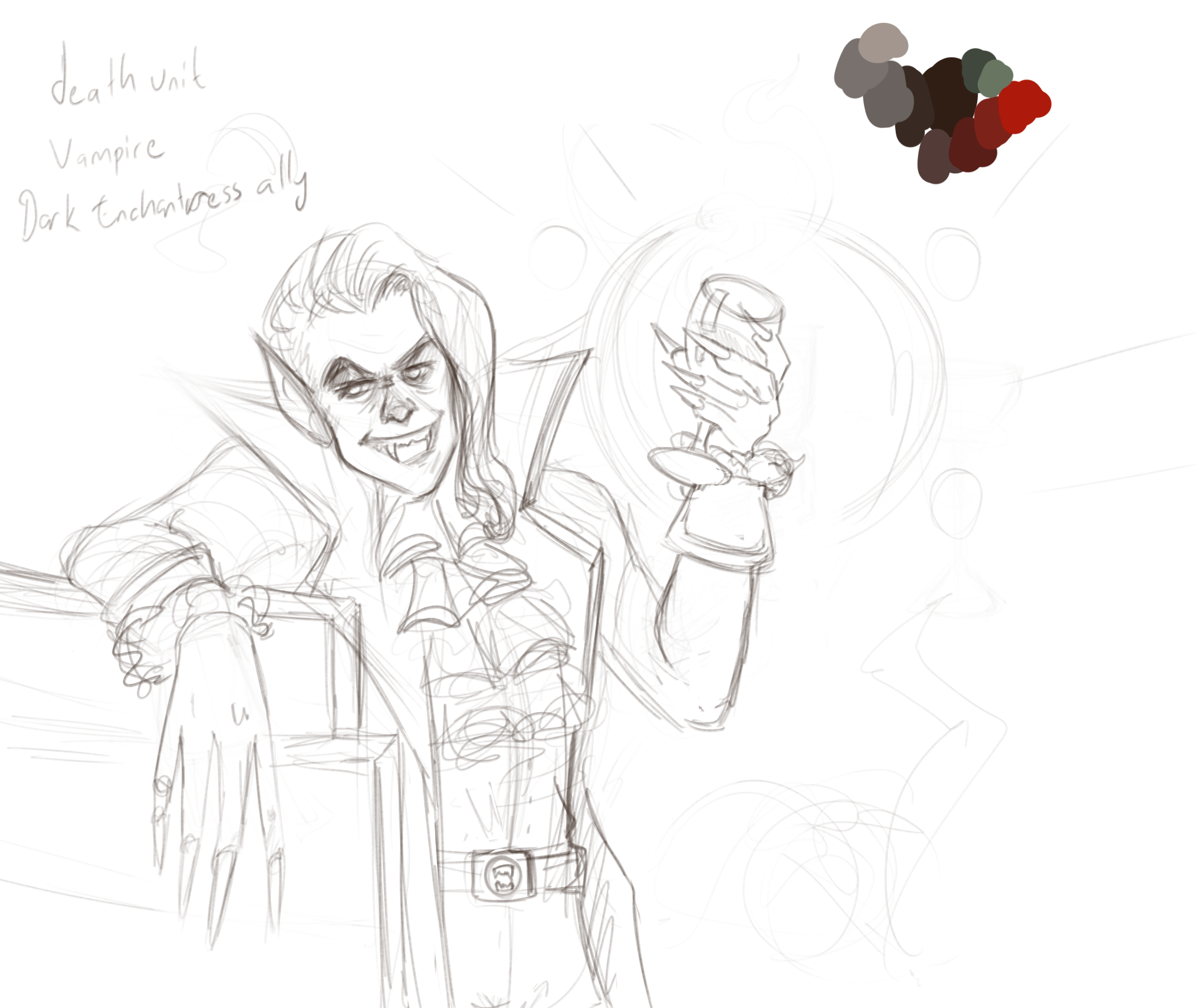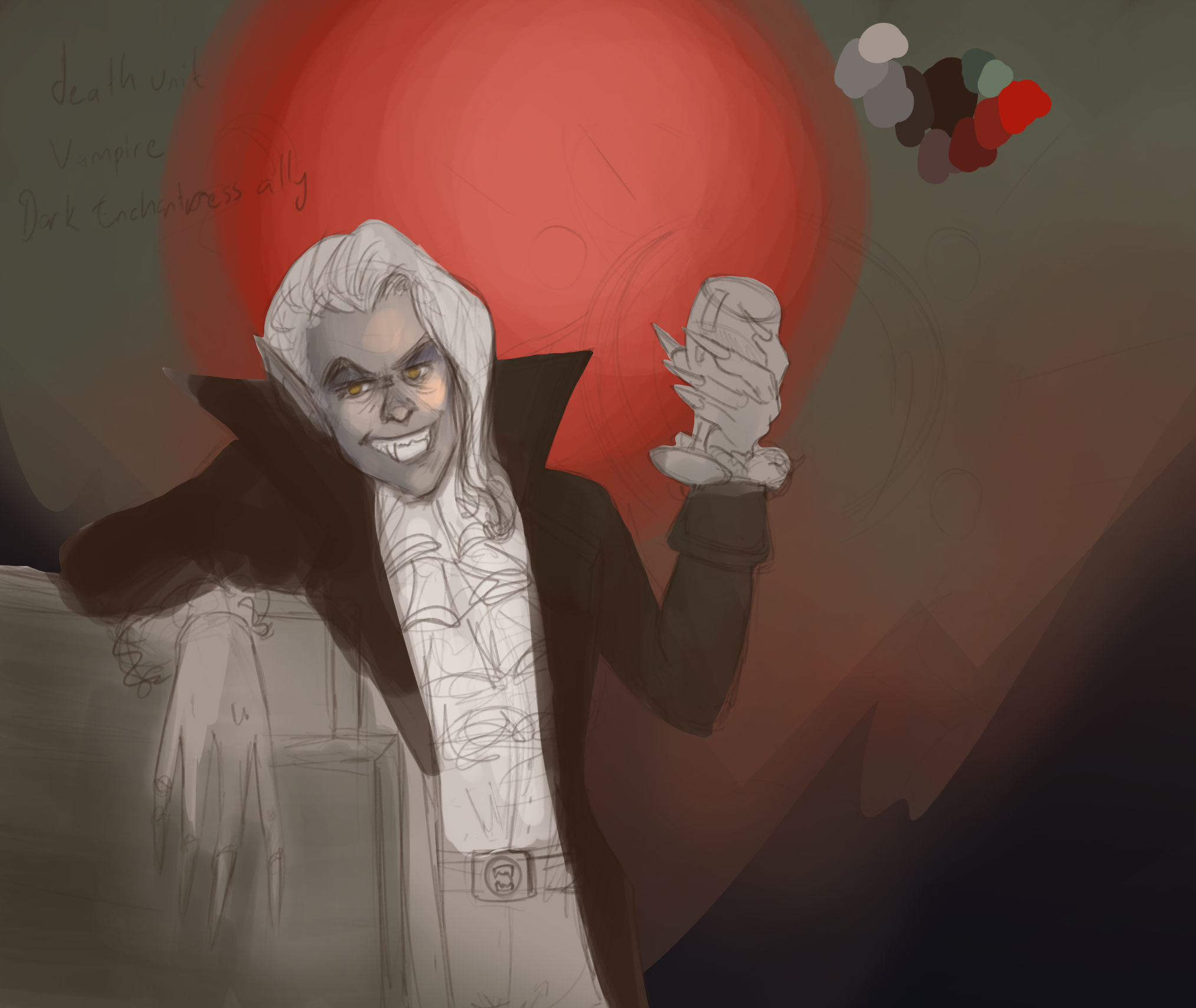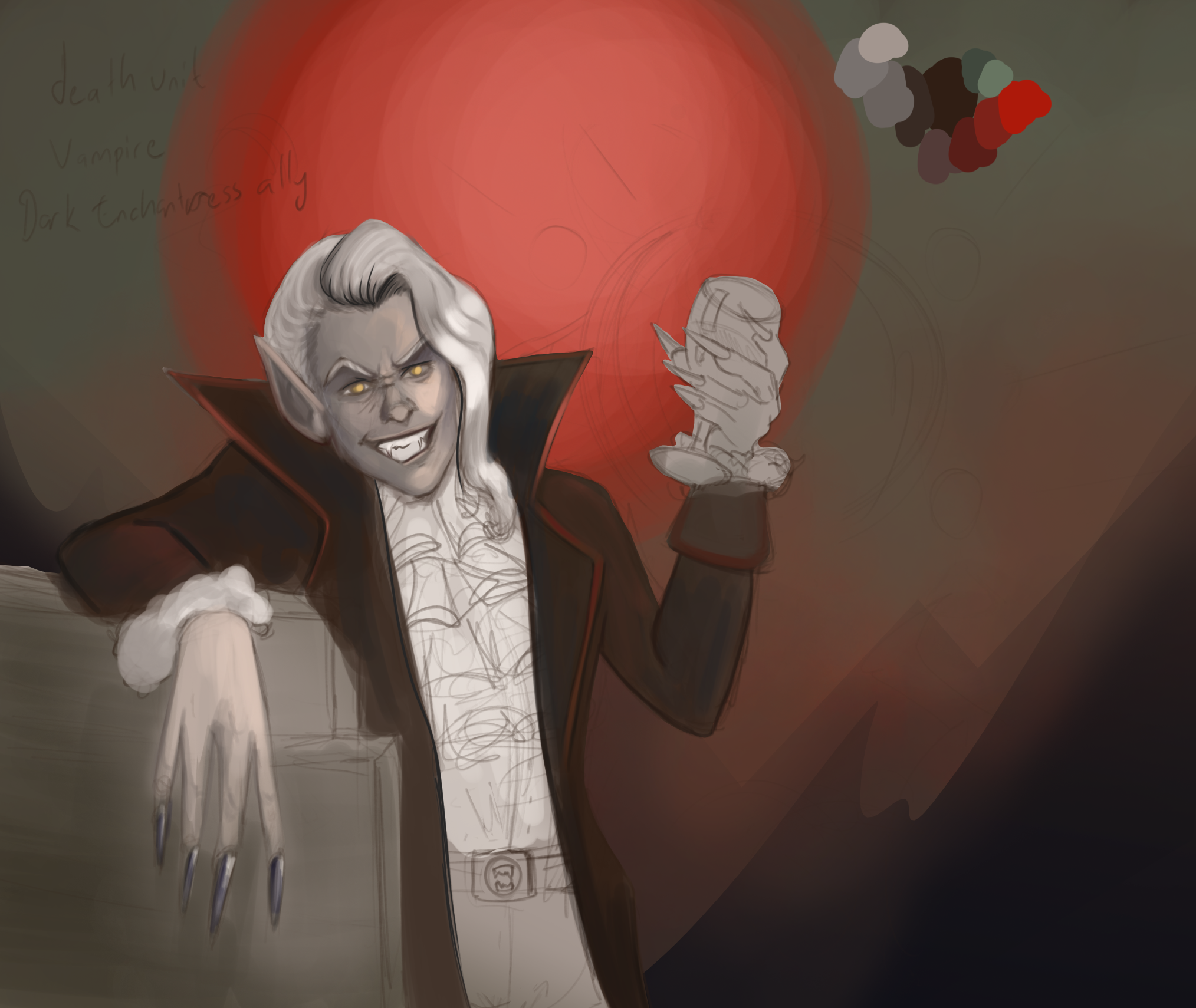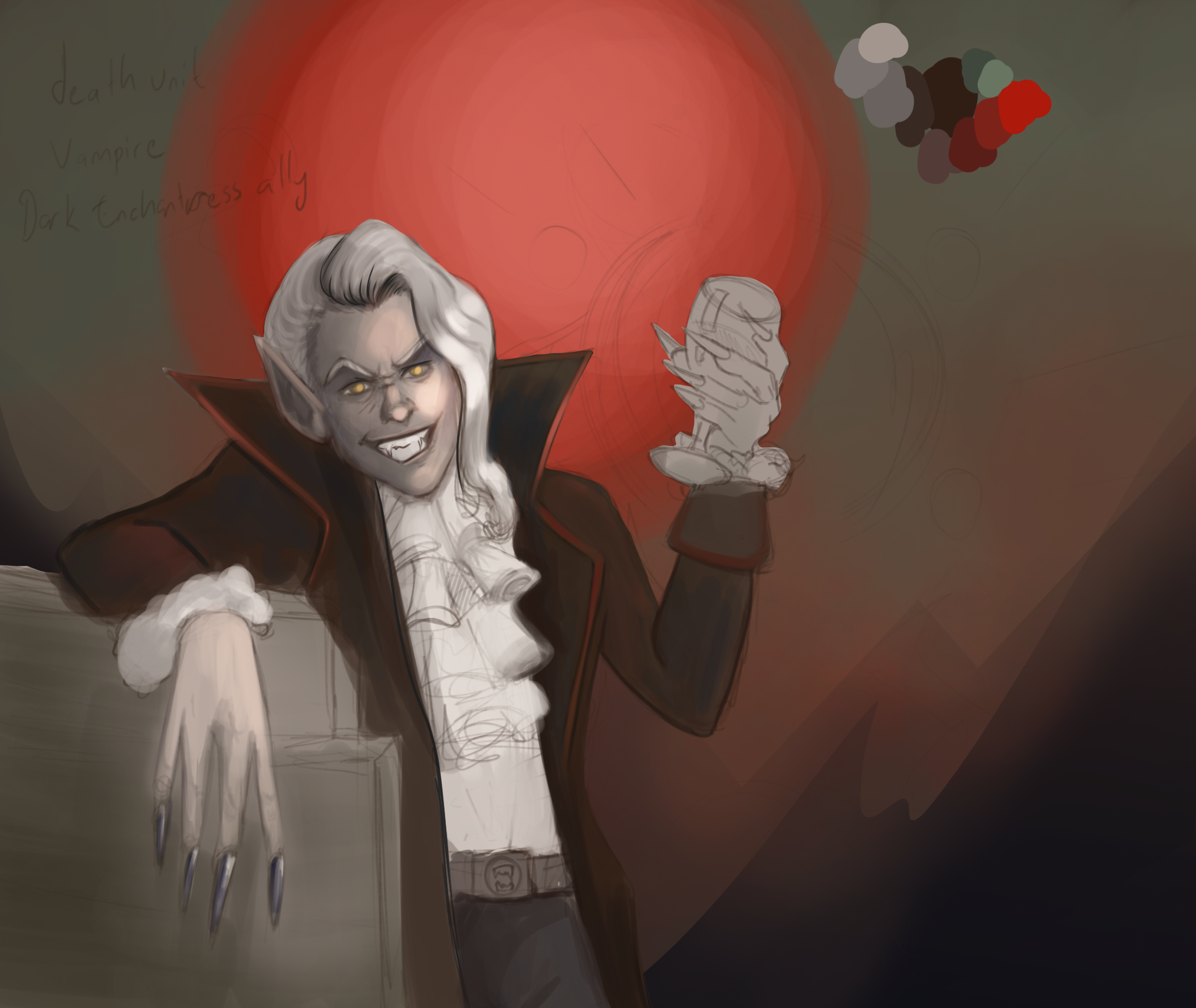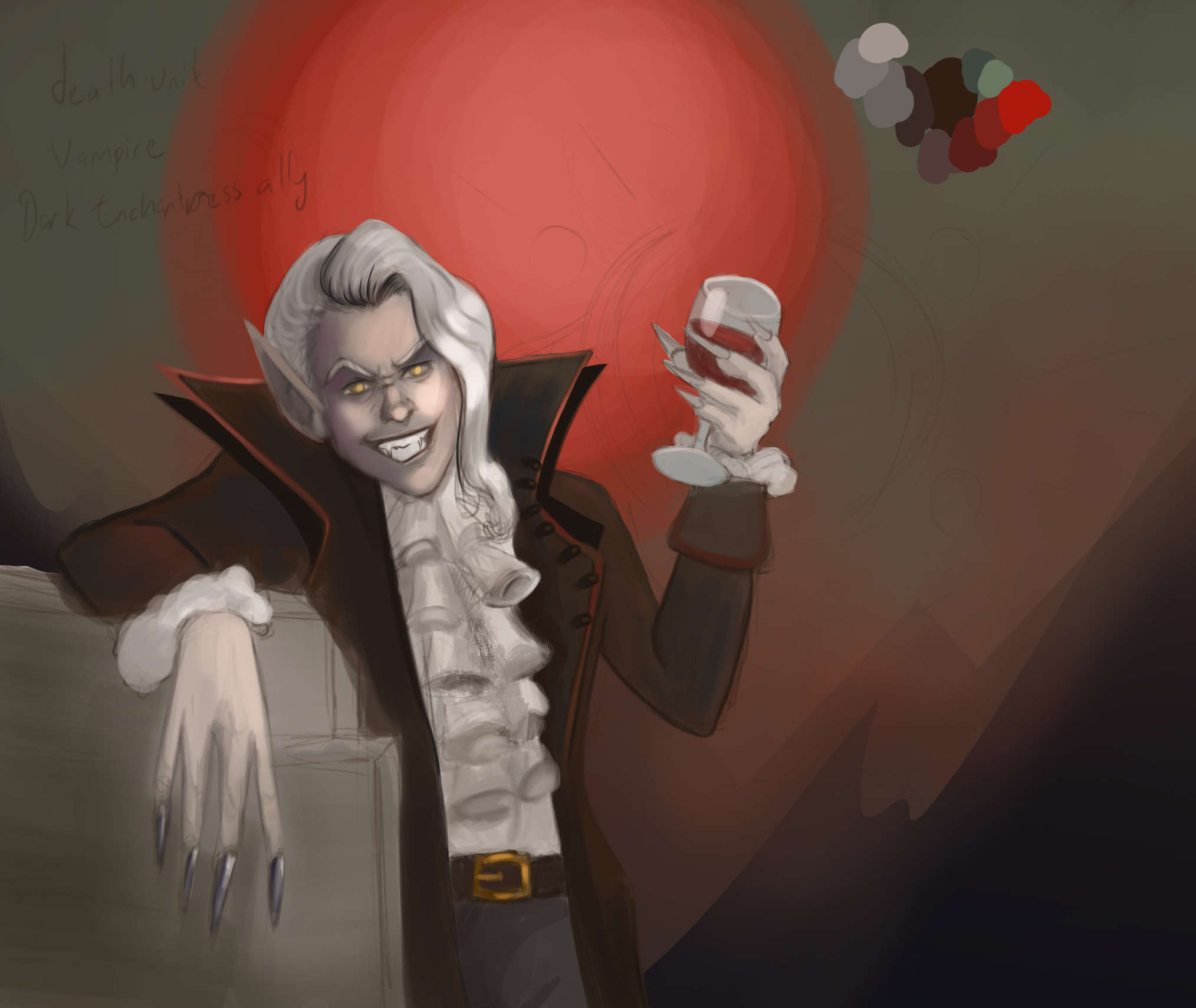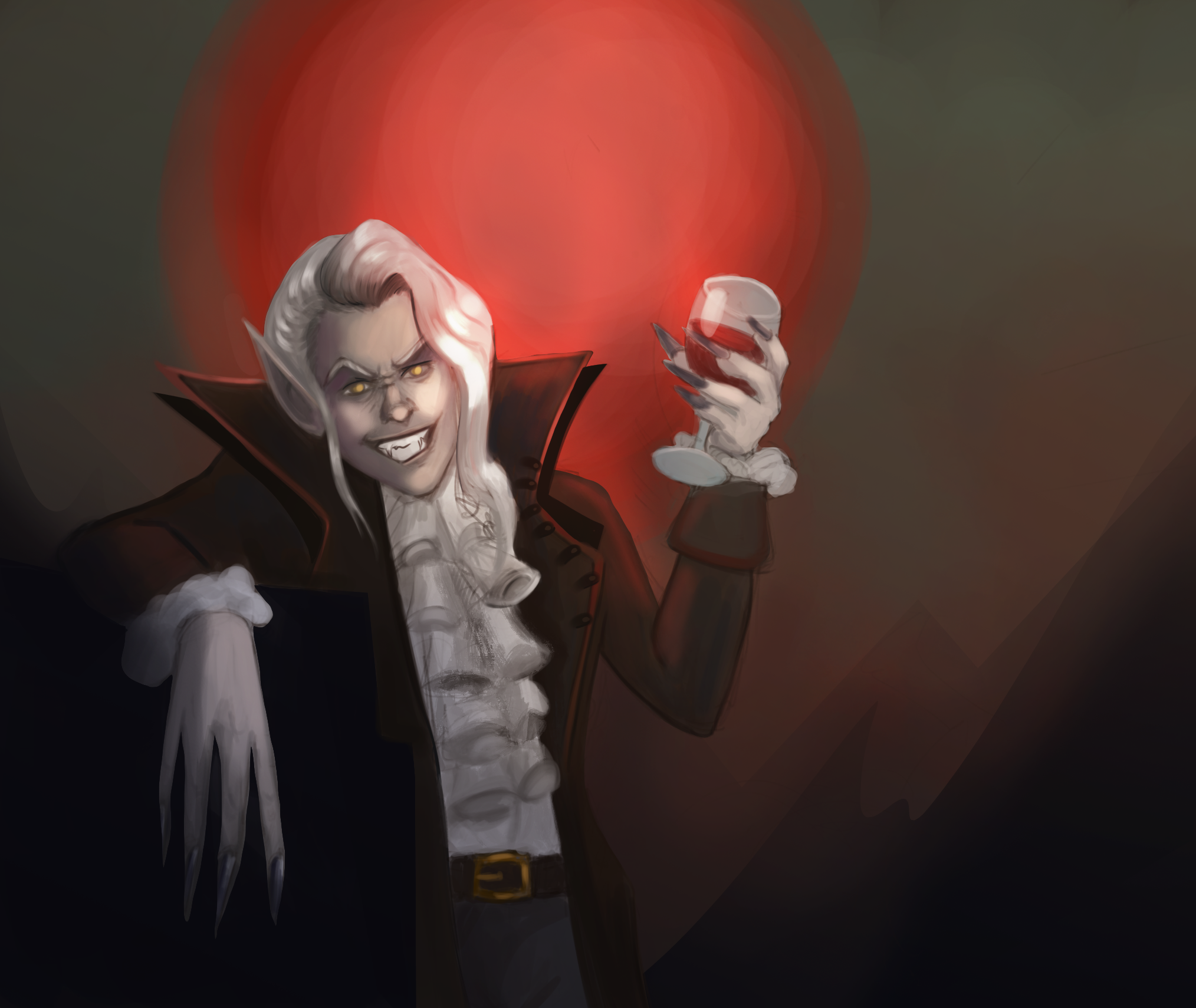 Instagram
Artstation
Twitch

Thank You
---
---